| The Rose Report |
Trepidation Builds as Pesach and Ramadan Clash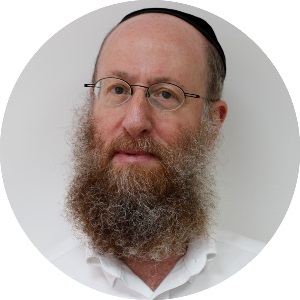 | March 29, 2022
As Ramadan approaches, Hamas stokes tensions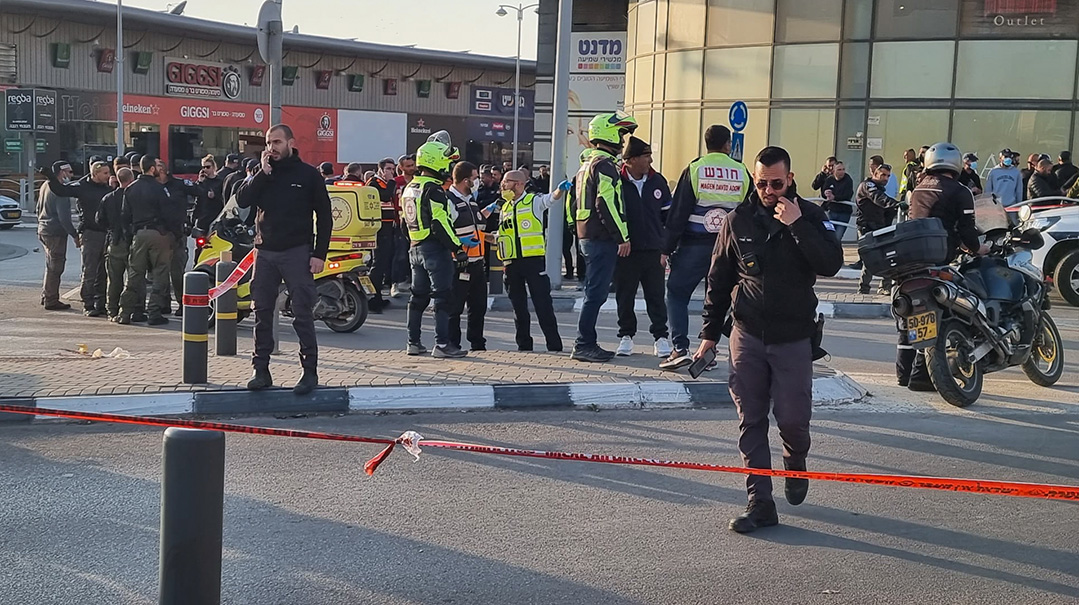 The narrow cobblestone streets of Jerusalem's Old City weren't built to handle the holiday season foot traffic that swells when people of many faiths converge.
As a former Old City resident, who still davens there, I've experienced the seething tension, been pushed, shoved, and spit on, and consider myself fortunate, compared to others who have been stabbed or beaten.
Tourists are again flocking here in droves after a two-year Covid travel hiatus. Security officials are steeling themselves for the crowds and the potential for clashes between Jewish and Muslims worshippers as Nissan, the month of our redemption, coincides this year with the Muslim holy month of Ramadan.
Will we see a repeat performance of last year's disturbances in Jerusalem, Judea, and Samaria, on some scale? Did the first shoe drop last week when a Bedouin villager killed four Jews in a murderous rampage in Be'er Sheva? (See sidebar.)
Two security experts who held a Zoom call with the foreign media in Jerusalem last week contend that no matter what happens during Ramadan, the die has been cast for a long time, and that Israel's government is ill-equipped for the upcoming battles.
"Hamas is exploiting Ramadan as a month of victory, according to Islamic beliefs, to manipulate emotions," says Dr. Michael Barak, team leader of the global jihad and Palestinian research desks at the Institute for Counter-Terrorism of the Lauder School of Government Diplomacy and Strategy. "Hamas portrays itself as the defender of Israeli Arabs and Muslim holy sites in Israel."
Last year's Ramadan disturbances broke out in the waning days of the Netanyahu government. In recent weeks, the Bennett government has held consultations with Jordan and Egypt to see what influence they can exert to ensure at least relative calm.
Major General (res.) Eitan Dangot, a former coordinator of government activities in the territories (COGAT), contends that no matter who's in charge, Israel must scale up its security activities on multiple fronts. "We are not investing enough in law and order to combat the local terror that we are facing, or — in my opinion — what we will be facing very intensively in the coming months and years."
Zooming In on Terror
A variety of actors, including Islamic Jihad, Hezbollah, and Iran, is fueling this combustible combination.
Dr. Barak noted that Hamas sponsored a pre-Ramadan film festival in Gaza, which they used to boast of their victory last year, and how their pressure forced Israel Police to remove security checkpoints set up to scrutinize Muslims arriving for prayers at Temple Mount mosques. Hezbollah and Iran aid and abet this propaganda campaign via the Islamic Radio and Television Union (IRTVU), an organization of more than 200 media outlets serving as a "resistance axis" to fight the infidels of the world. The Iranian Revolutionary Guards Corps (IRGC), whose iron grip keeps the ayatollahs in power in Tehran, has its fingerprints all over the IRTVU.
Last June, the US Department of Justice (DOJ) shut down 33 IRTVU websites for violating American sanctions on Iran and for targeting the US with what the DOJ termed "disinformation campaigns and malign influence operations."
What a difference a year makes.
At press time, the US was on the verge of dropping sanctions on the IRGC, a move that would free up billions of dollars in frozen assets, empowering the IRGC to spread their malicious propaganda, and more.
Hezbollah has hosted training sessions in Beirut and on Zoom to recruit Israeli-Arabs on social media for the upcoming escalation.
"They are promoting conspiracy theories about Israel's intention to establish the third Beit Hamikdash," Dr. Barak says. "Hamas is trying to find any 'misbehavior' of the Israeli state to accelerate and intensify."
Hamas also uses the base its "political wing" established in Turkey to enlist Arab-Israeli vacationers to be couriers of cash that ends up in the hands of radical Gaza groups.
It reminds me of the time I returned from an overseas assignment for Mishpacha and an overzealous customs official — perhaps mistaking me for a meshulach — flagged me and asked me to show him the cash stashed in my suitcase. I opened my wallet to show all I had was cab fare home, but I wonder how many Israeli-Arabs returning from Turkey are stopped and frisked as I was.
Your Money and Your Life
If it's not money, then it's weapons. While Israeli security authorities have done outstanding work in recent years, raiding and shutting down illegal gun manufacturing facilities in the West Bank and interdicting the flow of weapons from Gaza, the rising crime rate in the Arab sector also poses major security risks to Israel.
Israel police released statistics last week showing that Arab Israelis committed 82 percent of the 3,630 gun crimes perpetrated in Israel in 2021. While a number like that might be cause for celebration among Chicago police, it is a stark statistic in Israel, with its strict gun control laws and low murder rate.
When I asked Maj.-Gen. Dangot point-blank how the NIS 50 billion the government allocated to fight crime in the Arab sector could be put to use, he replied: "I hope it will be used as a very potent tool to take some steps immediately," adding that the sum is to be spread over a number of years and the budget was only enacted four months ago.
Dangot, a former military secretary to three defense ministers, said the government has an urgent need to develop a totally new security concept to defend the homeland. This should include creating new police and IDF units, equipped with helicopters, rockets, and drones to patrol even sparsely populated areas in the Negev. The Ministry of Transportation must develop plans to prevent Arabs who live in villages alongside major highways from blocking roads, as they attempted last May, in case of a widespread IDF troop mobilization.
This is no small task for any government, much less the current one, dependent on the four Arab members of the Raam Party.
The government is scapegoating Netanyahu, claiming Bibi turned a blind eye to security problems building in the south, and they have a point. But the Bennett government has compounded the problem, turning a deaf ear to Jews who fear for their lives and property in mixed Jewish-Arab cities such as Lod and Ramle, which have become lawless. Add Be'er Sheva to that list, where blood in the soil of freshly dug graves cries out to the heavens.
Bennett's Minister of Internal Security Omar Bar-Lev committed a monstrous gaffe at the funeral of one victim when he told participants Israel would catch the perpetrator and bring him to justice, when in fact, the terrorist had been killed on the spot by an Egged bus driver. If the man responsible for Israel's internal security is that out of touch, he ought to be replaced.
In Be'er Sheva, one burly former police officer, Almog Cohen, recently took the law into his own hands. Cohen established a crowdfunding campaign to finance a private security brigade called the Barel Rangers, in honor of Barel Shmueli, an IDF soldier killed in battle last August in Gaza.
However, here too, Hamas's propagandists went into overdrive, says Dr. Barak, by labeling the brigade "a Jewish militia out to kill Arabs and take their lands."
Without addressing this particular group, Maj.-Gen. Dangot expressed support for local law enforcement battalions: "It has to become a government and national priority and the change needs to be fast and large. Each day you delay makes it harder to contain the situation."
(Originally featured in Mishpacha, Issue 905)
Oops! We could not locate your form.
>