| The Beat |
Tories on the Up?
| May 2, 2023
A string of recent policy successes have persuaded disillusioned Tory voters to begin cautiously trusting the Conservatives again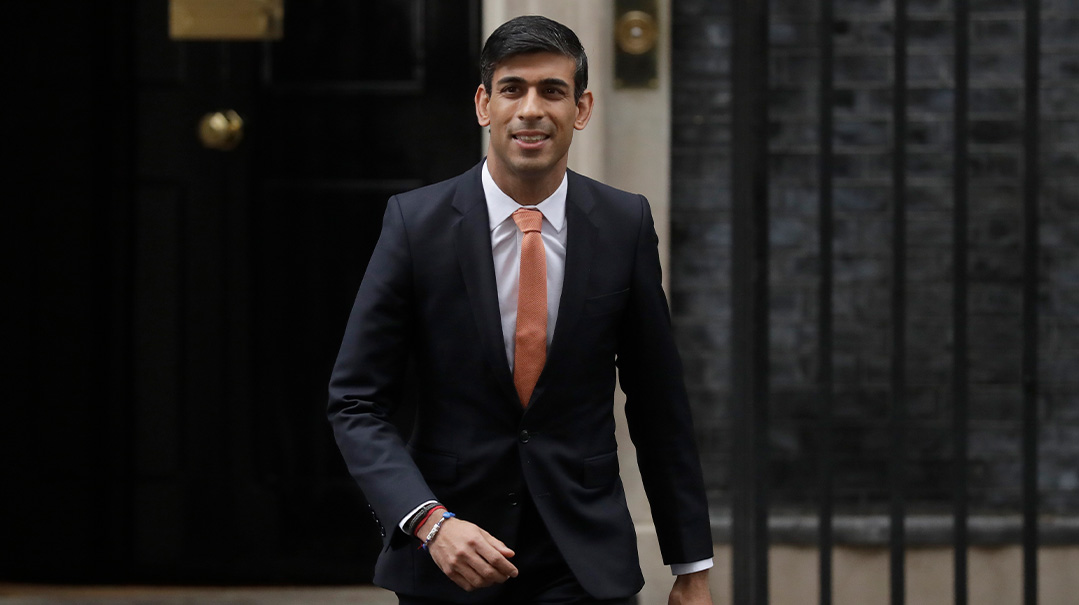 Photo: APImages
"We've gone from a position of 'disastrous' to merely 'terrible,' " one cautiously optimistic Conservative MP told The I's Paul Waugh. Indeed, though they trail Labour by 15 points, the governing party's unexpectedly steady climb in the polls after 13 years of often-chaotic government has given beleaguered Prime Minister Rishi Sunak a boost, and formerly triumphant opposition leader Keir Starmer the jitters.
In addition to the narrowing polls, some polls put Sunak ahead of Starmer in the "best PM" question, which has historically been a better indicator of election outcomes than party voting intention. Sunak personally far outpolls the still-battered Conservatives, while Starmer's own ratings are a drag on newly rehabilitated Labour.
A string of recent policy successes have persuaded disillusioned Tory voters to begin cautiously trusting the Conservatives again, and Sunak's party management has outperformed expectations. (This has been credited by some to Sunak's appointment of former Spectator journalist James Forsyth as his political secretary. Forsyth is a close friend and former schoolmate of Sunak who has the ear of many Tory MPs from his days as a hack.)
These victories have highlighted Labour's own paucity of policies. Vacillating between his party's leftward ambitions and voters' desires for centrism, Keir Starmer has kept shtum about his political principles and intentions. To the frustration of Labour MPs, the vacuum is being filled by a newly competent Conservative administration, and some privately grumble that Starmer has squandered Labour's huge poll lead.
Stay Out
"Let me be clear — our border is not open, and it will not be open after May 11," was the very un-liberal warning from Biden's Homeland Security Secretary Alejandro Mayorkas.
On May 11, Title 42 — the pandemic-era law allowing immigration agents to deport migrants before they claim asylum — will finally expire. Long after COVID-19 concerns abated, the Biden administration kept the law in force, despite unhappiness from his left flank at the prolonged retention of this tough-on-immigration policy. Whatever happened to the "fair and humane immigration system" Biden promised in 2020?
In an effort to stop the border from being overrun by hopeful migrants when Title 42 ends (and to shore up Biden's position on immigration as he readies for a 2024 run), the government has announced new processing centers in Guatemala and Colombia so migrants can apply for asylum there. Anyone who attempts to enter without this facility will be deported.
The crisis on the southern border, with detention centers strained beyond capacity, and warnings from leaders like Democratic New York mayor Eric Adams that his city is unable to absorb any more migrants, have forced Biden to face up to a reality that is hard for liberals to swallow — uncontrolled immigration is not a politically viable option.
Abbott's Anti-Semitism
"Deeply offensive and wrong," was Labour's damning verdict on comments by left-wing MP Diane Abbott claiming Jews had never experienced racism.
The response from Keir Starmer — who has been ruthless in purging Corbynism, and its by-product, anti-Semitism, from the Labour Party — was swift, and she was immediately suspended as a Labour MP. Starmer sees the row as an opportunity to further marginalize former Labour leader Jeremy Corbyn's supporters in the parliamentary party and show the Jewish community he's serious about tackling anti-Semitism.
He's been remarkably successful in this respect, emphasizing in a recent address to a Jewish security organization his commitment to fighting anti-Semitism. His overtures to the Jewish community have earned him the trust of Jewish Blair-era Labour grandees like Lord Michael Levy, whose fundraising prowess has enabled Labour to raise more than the Tories last year.
2,607
That's the number of armored vehicles supplied to Ukraine by NATO countries in the first year of the conflict. Russia's official pretext for invasion of preventing NATO expansionism has ironically fueled just that. Finland, which shares a border with Russia, has joined the military alliance, with Sweden expected to follow. NATO Secretary General Jens Stoltenberg announced at a summit on military aid to Ukraine that all the bloc's members had agreed in principle to Ukraine joining. NATO allies have already trained tens of thousands of Ukrainian troops and provided €65 billion of aid.
Ukraine is on the cusp of a spring offensive, with the objective of smashing Russian defenses on the southern front. With Republican contender Ron DeSantis questioning the US's long-term commitment to Ukraine, the embattled nation sees success in this offensive as crucial to maintaining bipartisan support for continued provision of military aid.
Stoltenberg's announcement is a big win for Ukraine. Though it's not clear exactly how, whether, or when they would join the alliance, the security afforded by a commitment of defense by all other NATO members would be a significant deterrent to Russian aggression in the future.
Carlson off the Airwaves
Theories abound as to the reasons for the firing of star Fox News commentator Tucker Carlson. The conservative firebrand was the network's most popular host, and his departure has seen millions flock to rival Newsmax. While no official reason was given, the most likely factor was the corporation's desire to detoxify the network.
Allegations of unprofessional and aggressive behavior and outlandish religious claims that apparently spooked Fox's owner Rupert Murdoch hardly endeared him to his bosses. Carlson also criticized the network's decision to call the 2020 election for Joe Biden. He was fired the week Fox was ordered to pay $787.5 million to Dominion, which provided voting infrastructure in the 2020 election, for allegations of vote-rigging. Someone familiar with the company's rationale told the Washington Post that higher-ups at Fox News did not take his comments lightly, and that they "played a role" in his firing.
The controversies the broadcaster generated also turned off many mainstream advertisers, a factor that aligns with Carlson's own theory — that the 92-year-old Murdoch's children are looking to sanitize the network so they can sell it for maximum profit when their father dies.
Ruffled Feathers in Ramallah
Relations between the European Union and the Palestinian Authority are usually quite cozy, especially as the former is the latter's main donor. But EU Commission president Ursula von der Leyen deeply offended the PA (who are, let's face it, easily offended) when she tweeted congratulations to Israel on Yom Hatzma'ut and praised the country for "making the desert bloom." The PA were quick to condemn her remarks as "inappropriate, discriminatory, and false," and labeled her suggestion that Israel had cultivated barren land as an "anti-Palestinian racist trope."
A spokesperson for the commission told the BBC that "the EU is unpleasantly surprised by the inappropriate statement of the Palestinian foreign ministry accusing the president of the European Commission of racism." (It's unclear exactly why they were surprised. Had they never heard a PA statement before?) A commission spokesman also stressed EU-PA diplomatic ties, highlighting an upcoming meeting on delivery of aid to Palestinians, but that hasn't stopped the PA demanding an apology. Far from showing gratitude to its prime benefactor, the PA is more interested in demanding its ruffled feathers be soothed.
(Originally featured in Mishpacha, Issue 959)
Oops! We could not locate your form.
>