| The Moment |
Torah's Summer Song | July 27, 2021
"The hallways look different than the usual yeshivah décor, but the song is one you know… the song of Torah"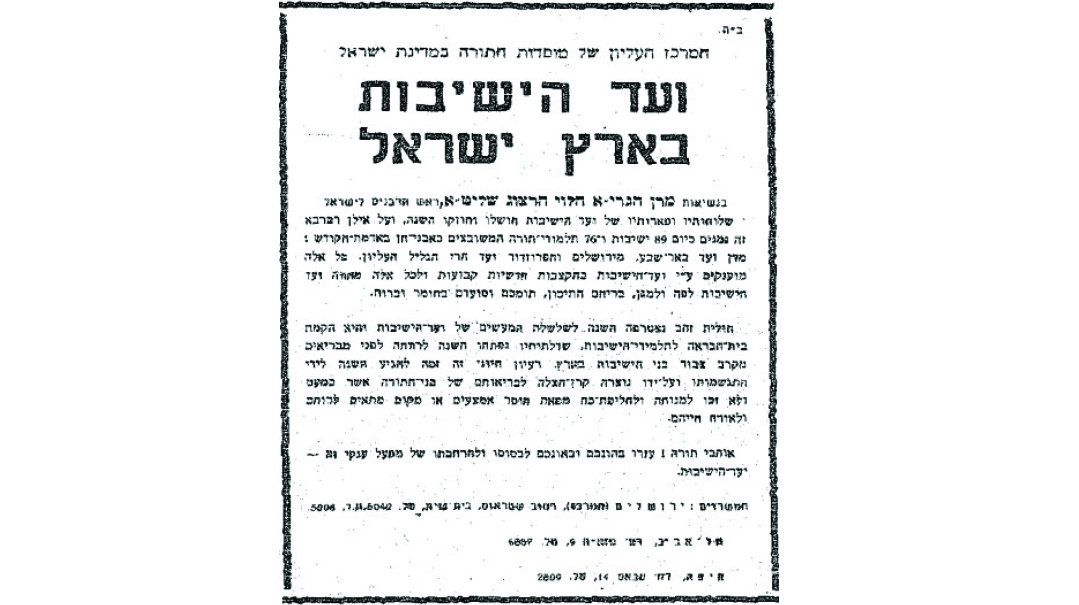 Following World War II, the newly reestablished Vaad Hayeshivos in Eretz Yisrael tried to create the same model, eventually purchasing the Brussels Hotel. The donors had the hotel renamed Neot Rafael in memory of Rav Samson Raphael Hirsch, and it hosted the talmidim of the re-emerging yeshivah world —for the price of three lirot a day.
"The hallways look different than the usual yeshivah décor, but the song is one you know… the song of Torah," a writer for the She'arim newspaper wrote at the time.
Even the general media found the concept of bein hazmanim resorts interesting. "Between the fruit trees and dense shrubbery, in a place with neither radio nor newspaper, Torah permeates the atmosphere," wrote a reporter for the daily Maariv. "There, you can catch the Gerrer rosh yeshivah of Sfas Emes in full chassidic garb speaking in learning with a young student in short pants from Haifa… 'Torah,' says Rav Tzukerman of Kfar Haroeh, 'is truly the best glue.'"
(Originally featured in Mishpacha, Issue 871)
Oops! We could not locate your form.
>