| The Moment |
Three Requests for His Children | November 11, 2020
The final request called forth the pure faith of Lelov, the fire of Karlin and the emunah of Jerusalem of old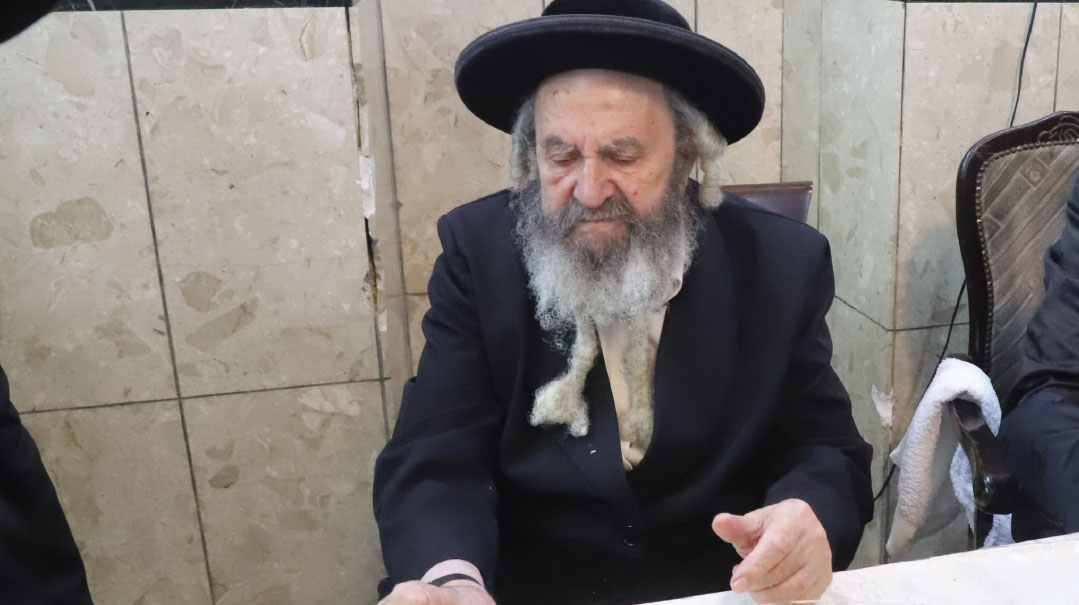 In his lifetime, Rav Dovid Yochanan Biderman was the respected second son of Rebbe Yaakov Yitzchok of Lelov ztz"l, and a longtime maggid shiur in Jerusalem's Karlin-Stolin yeshivah. But in his passing, the respect turned to awe.
Among his documents was a letter to his family, signed by the beis din, in which he left three requests for his children, directions for them if he were to take ill in his old age.
If he were to become a burden to his children, he insisted that he be placed in a care facility so as not to take them away from their own families and responsibilities. He asked that if he would require hospitalization, it should not be in a hospital that wasn't staffed by Jews.
And the final request called forth the pure faith of Lelov, the fire of Karlin and the emunah of Jerusalem of old: If he were to fall unconscious, unable to communicate, one of his children should approach his bedside once a day, he asked, and read the thirteen Ani Ma'amins into his ear.

This thought gave him peace until his final day, when he passed away recently at age 87. Because for the last year of his life, he was, in fact, hospitalized — and unconscious. But he never stopped believing.
(Originally featured in Mishpacha, Issue 835)
Oops! We could not locate your form.
>