| Knesset Channel |
The Shuk, the Soldiers, and the Spies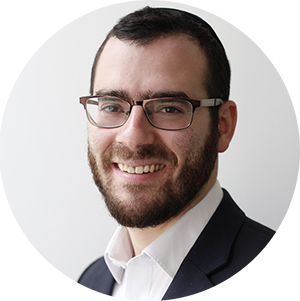 | January 6, 2021
To put it simply, was the shuk still with Bibi?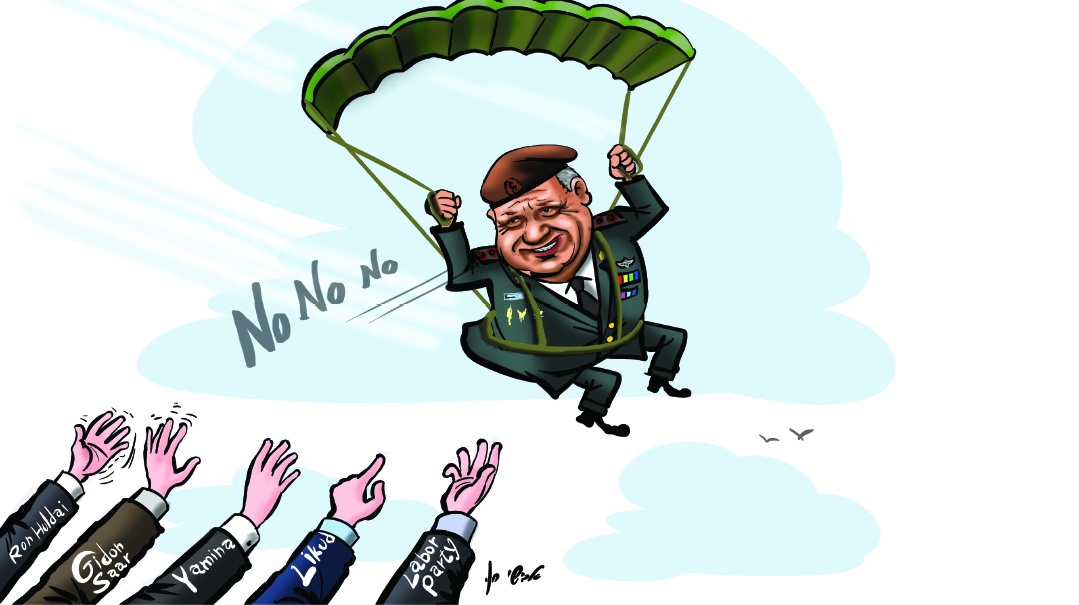 As I headed into Machaneh Yehudah on a recent Thursday afternoon, it was — to quote Yogi Berra — déjà vu, all over again.
Shortly before Israel went into its third lockdown, the brightly lit alleyways thronged with Shabbos shoppers; spices, fruit, and halvah beckoned from carefully arranged stalls; and the merchants praised their merchandise with their usual ear-splitting gusto.
Apart from some shuttered stores and ubiquitous face masks, not much had changed from my last foray into the shuk to test the political waters. As in January 2019, Bibi was still in power, the left wing was churning out new parties, and Machaneh Yehudah was festooned with portraits of Menachem Begin.
But as Israel prepared for its fourth election in two years, there was one difference: Bibi had a challenger who couldn't be so easily smeared as a leftist. Gideon Saar, a bona fide right-winger, had founded his own party and was polling at 20 seats — enough to deny Netanyahu a majority.
Who, I wondered, were Saar's new voters? Polls showed Likud bleeding support because of Bibi's handling of the pandemic. Some had Likud at 26 seats, down from 36 in March. Were the disaffected Likudniks only from the soft right, or had his core support started to ebb?
To put it simply, was the shuk still with Bibi?

Miracle Worker
Roni, a man in his late sixties selling fruit and vegetables, proved happy to talk, and began with some family history.
"My father was from Baghdad, and he was very good at math and physics," he said. "When he came to Israel, he became assistant to the chief scientist in Rehovot's Weizmann Institute. But then when they needed to cut costs, they fired him — even though the other assistant, an Ashkenazi, wasn't as good."
It's a tale of 1950s-era discrimination by the old left-wing elite that's a common theme among Likud's Sephardic base.
Lowering his voice to a whisper, Roni explains why Bibi is the man of the moment — court cases and all.
"It's still only Bibi for me," he says while weighing garlic. "Even if he's stolen, the main thing we all want is a good economy. And even during corona, he's the only world leader who gives payments to keep us going."
Clearly, Roni isn't watching Fox News for updates about generous US government handouts, but Bibi-as-miracle-worker is par for the course in Netanyahu's base.
I ask him, so what's wrong with Gideon Saar?
"No, he's not really right wing," Roni says. "Saar's wife Geula Even, a TV personality — she's a bit left."
It's a breathtaking denial of reality. Saar resigned in opposition to the 2005 Gaza pullout, for which Bibi voted — which is testament to the power of Likud's propaganda.
Wondering if the younger generation is as Bibi-fied as the older, I go across the aisle to a stall wafting a fragrance of all things pickled. Itzik is happy to take questions. Somewhat incongruously for a tough-looking young man of distinct Middle Eastern appearance, he's wrist-deep in radioactive-pink herring.
"I'm a Bibist," he declares, "because Elokim sent him for our country!
"Now if you want to talk more," he says in a businesslike way, "come back later and I can tell you more."
A tall man in a store selling clothes proves an interesting case study of a key right-wing dynamic. After dismissing Saar's bid ("he's dreaming"), he grins: "I'm voting for Shas, and my wife for Likud. We divide it that way."
With a lot of media speculation about the chareidi parties putting distance between themselves and Netanyahu, it's people like this who raise a question mark. Particularly in the case of Shas, and to a growing extent Agudah and Degel HaTorah, chareidi voters identify as part of the right wing. Chareidi politicians know that as much as they talk up the option of other alliances, it won't pass that well with many of their voters.
After just a few minutes, it's clear that Machaneh Yehudah may be good for Shabbos shopping, but there won't be any headlines. Coronavirus mess and all, Bibi's base is still with him.
Rent-a-General
If there's an institution that the shuk's merchants venerate besides the Likud, it's the IDF. But they'd all agree that if a mid-ranking commander were to emerge from battle with only five out of his 33 tanks still intact, it would be awkward.
That's exactly the position that former IDF chief of staff and current Blue and White party leader Benny Gantz is now in. Two years ago, the political novice created an opposition front to Netanyahu, and fought him to a draw in three elections. In March, Gantz emerged with 33 seats, but he then blinked first by agreeing to enter a coalition with Bibi. The rest is history. Nine humiliating months later, the towering ex-general now leads a rump party polling at five seats.
Equally humbled is his second in command, Gabi Ashkenazi, another former chief of staff, who has announced that he's taking time out from politics.
The question is: Why have these military men proven such notable failures in politics? As names such as Moshe Dayan, Yitzhak Rabin, and Ariel Sharon prove, battlefield prowess can translate to political success. So why have these top brass turned out to be duds?
The answer, the shuk's straight-talking inhabitants could tell you, is that trying to be all things to all people doesn't work. Two years ago, when the political arena was aswirl with rumors of Gantz's impending entry into politics, reports abounded of generous offers from Likud on the right to Labor on the left.
But in a conversation at the time with Yitzchok Pindrus, now an MK and chairman of Degel HaTorah, and back then an observer of Israel's political scene, he noted the absurdity of the reports: "If he can fit in either on the right or the left, does Gantz have any opinions of his own?"
In power, that political vagueness proved to be Gantz's undoing. Trying to appeal to the anti-Bibi left, he declared that he wouldn't sit in government with Netanyahu. At the same time, he reached out to the right by including two hawks, Yoaz Hendel and Tzvika Hauser. The political contradiction blew up: The two right-wingers refused to enter a coalition with the Arab parties, and then Gantz infuriated the left by crossing his own red line and partnering with Bibi.
That's why the news that political parties are wooing Gadi Eizenkot, the IDF's most recently retired chief of staff, sounds like the same mistake all over again.
The sheer absurdity of it all was highlighted by one news report. It noted that Eizenkot had been approached by Likud, Labor, Blue and White, Gideon Saar's New Hope, Yair Lapid's Yesh Atid, Lieberman's Yisrael Beitenu, Bennett's Yamina, and Tel Aviv mayor Ron Huldai's new grouping, the "Israelis Party."
If all of these parties think that the barrel-chested general would fit their political worldview, that says one of the following. Either Israeli politics is totally devoid of ideology, or the generals are just there as window dressing — "Rent-a-General," if you like.
Either way, here's a prediction: if Eizenkot jumps into politics as another wishy-washy centrist "unifier," it's a political suicide mission.
Spies in Suits
Even if a chest full of medals is no longer what it used to be in Israeli politics, the security services still have a shot at the top job. As has been widely reported, Netanyahu has spoken of his protégé, Mossad head Yossi Cohen, as a political successor.
Could a spy succeed where the generals have failed?
There's one reason to suppose that he might. Israel's successful soldiers-turned-politicos all had one thing in common. They had tasted dazzling battlefield success, and possessed international reputations to match. That, plus a large dose of native political skill, helped them find their way to the top.
Israel's current crop of generals, by contrast, may be men of courage, but they have presided over an era of messy, inconclusive dust-ups with Hamas and Hezbollah. That's not the stuff of myth-making or meteoric political careers.
Enter Yossi Cohen. Not only does the spymaster look the part — designer suits, suave, mask-like expression — his achievements are already legendary. Snatching classified archives in Tehran one day, knocking off terror bosses and nuclear scientists the next, he's given Israel a taste of Entebbe-style success sorely lacking elsewhere.
So as Machaneh Yehudah's voters prepare once again to vote Bibi — and ignore the parade of generals — the Mossad boss is someone they'll have in mind for the day after.
(Originally featured in Mishpacha, Issue 843)
Oops! We could not locate your form.
>