| The Rose Report |
The Right Continues to Unravel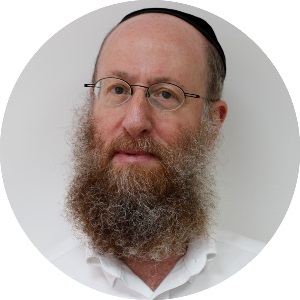 | October 12, 2021
Austria's Sebastian Kurz's fall is a blow for Israeli influence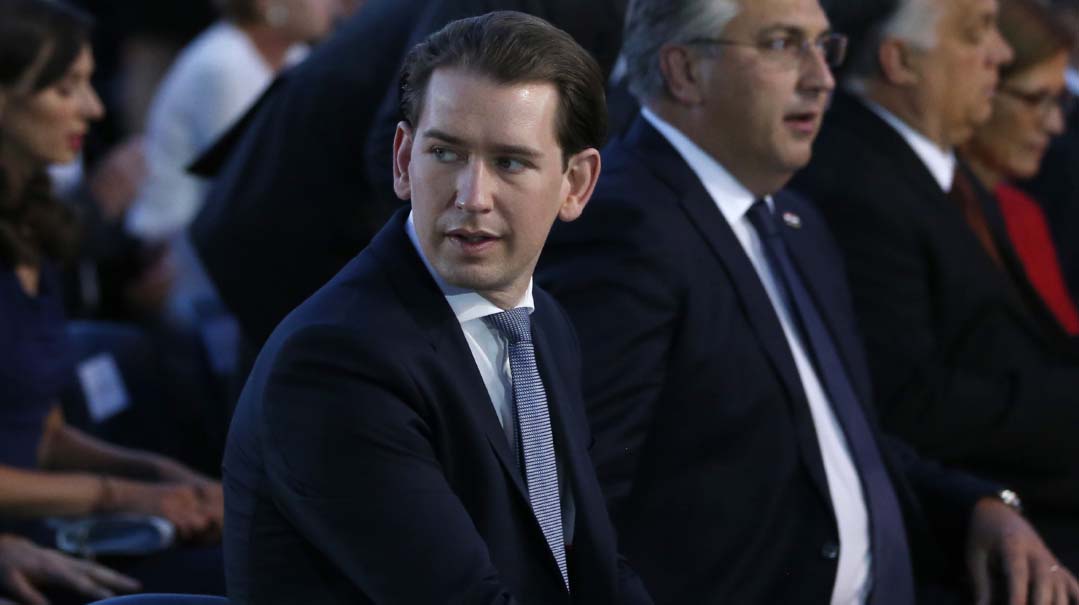 Photo: FLASH90
When politicians get entangled in enhancing their reputations instead of letting their good work speak for itself, that often spells the beginning of their end.
That's one reason Binyamin Netanyahu is on trial today. It's the main reason one of Bibi's leading European allies was toppled last week in a scandal with eerie similarities to Bibi's Case 4000.
Sebastian Kurz stepped down as Austria's chancellor to avoid certain defeat in a no-confidence vote, following allegations that officials in Kurz's People's Party misused taxpayer funds to produce public opinion polls favorable to the party. Kurz denies any wrongdoing and expects to keep his post as party leader while he works to clear his name.
"What hastened Kurz's fall was the pressure from the Greens [his coalition partner] and the fact that Austria's reputation had to be saved on the European scene, as this was the second corruption scandal involving a top cabinet member and party leader," says Jean-Yves Camus, a leading expert on European right-wing political parties and a longstanding Mishpacha commentator.
Kurz's sudden resignation is a big blow to Israel's interests in Europe.
Netanyahu toiled to cultivate relationships with like-minded, center-right forces in Europe to offset the EU's ongoing tilt toward pro-Palestinian causes.
Bibi's rapport with Kurz was one such success story. Kurz, at age 31, became the world's youngest head of government in 2017. He labeled Austria's World War II alliance with Germany "the country's darkest days," announced a zero-tolerance policy to fight anti-Semitism, ramped up security at Jewish institutions, and pushed back hard against the wave of Muslim immigrants who traversed Austria to find new homes elsewhere in Europe. Kurz visited Israel a half-dozen times. During his tenure, Austria was often the lone Western European voice opposing EU sanctions against Israel for real or imagined sins.
Aside from Austria, Netanyahu bonded with Lithuania, Estonia, and Latvia, as well as the Visegrad Group of countries (Hungary, the Czech Republic, Poland, and Slovakia). This, along with his close ties to the Trump administration, caused considerable angst to the Israeli left, who dreaded Israel cozying up to conservative and sometimes nationalist forces.
For Netanyahu, it made ultimate sense. EU regulations require a unanimous vote to level sanctions. The more European nations Bibi could sway into Israel's corner, the more Israel was free to pursue its own course, without European fingers wagging in its face.
Without Trump and Bibi, this global center-right alliance lost its two biggest powers. Now that Kurz is out of the picture, at least for now, Europe's role in this alliance has begun to fray.
Picking the Right Fight
Ironically, the idea of Israel looking for new partners began more than a decade ago when Avigdor Lieberman, as foreign minister, leveraged his connections with states from the former Soviet Union to Israel's advantage. As finance minister in the current government, Lieberman has no say in foreign affairs, unless you consider his ministry's multi-year funding package to Arab communities a type of foreign aid.
Bennett and Lapid, in their first 120 days in power, have showed little interest in shoring up these relationships. It was Lapid who picked a diplomatic fight with Poland over Holocaust compensation that the State of Israel will never win. It was Bennett who announced a zero-tolerance policy for any public opposition to US foreign policy, even if it means granting Iran the time, money, and political cover to manufacture nuclear weapons.
Some pundits have noted that during the Netanyahu era, Congress never once voted to delay military aid to Israel, despite the fact that Netanyahu openly opposed President Obama by going over his head to address Congress to try to block the Iran nuclear deal. All of Bennett's outreach to Congressional Democrats has failed to produce results — witness the Congressional delay on $1 billion in emergency funding for the Iron Dome.
This criticism isn't entirely fair, because much relates to the current political configuration, in which an evenly divided Congress hands outsized power to a few radical progressives and iconoclastic senators who can hold up any bill they wish.
However, even at this point it is fair to say that Bennett and Lapid need to learn that politics is not for the weak-hearted. Expressions of goodwill won't change minds on policy with people miles apart on the issues or whose real goal is to undermine you — it only serves to validate their opinion that they were correct all along. They also need to learn that differentiating yourself from Binyamin Netanyahu is not a prescription for a sound policy, especially if that means reversing course in the areas where Netanyahu was successful.
The Comeback Trail
One final word on the similarities between Kurz and Bibi, who were both charged with attempting to manipulate the media to gain favorable coverage.
Some say Kurz acted honorably by resigning instead of dragging his party and his nation through the mud and into deadlock, and Netanyahu should have done the same. I too have written that after the last election, Bibi should have stepped aside, at least temporarily, and let someone else from the Likud form a stable center-right government.
Political customs differ in Europe, but Kurz made it abundantly clear that Austrians haven't heard the last of him. He appointed his foreign minister, Alexander Schallenberg, to replace him, and while Kurz didn't set a date on his comeback, he hinted broadly that he will.
Netanyahu is still hanging in there as leader of the opposition. The current coalition has three weeks to pass the state budget. The budget passed a "first reading," but it must pass two more readings to become law. Failure to do so by November 3 means a fifth Israeli election.
If it happens, will Bibi lead the Likud?
So far, his trial is going well. Defense attorneys have succeeded in poking major holes in the credibility of the prosecution's lead witness, Ilan Yehoshua, proving his Walla website initiated deals with several other politicians to supply them with positive press while Bibi's coverage showed little improvement — certainly far short of anything that would qualify as bribery.
While it might be too early to say definitively that the case against Bibi has unraveled, the prosecution is sweating heavily.
It's not beyond the imagination that at some point in the near future, we may see Netanyahu and Kurz holding meetings again as heads of their respective governments.
(Originally featured in Mishpacha, Issue 881)
Oops! We could not locate your form.
>