| The Rose Report |
The Red-Green Threat to Jews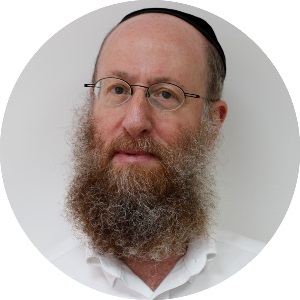 | December 28, 2021
America's new anti-Israel alliance takes shape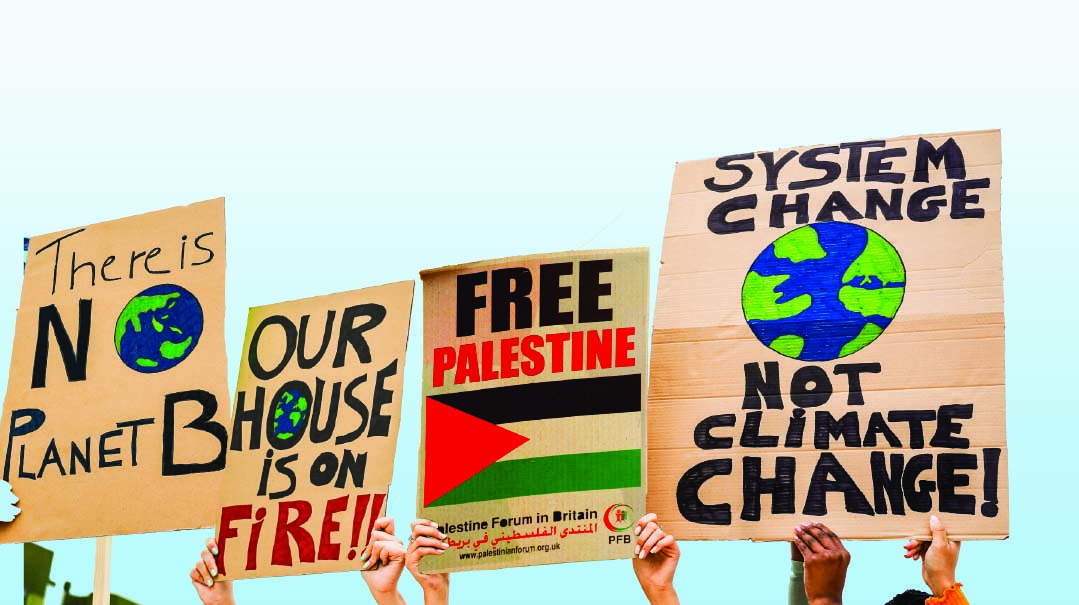 When Zahra Billoo, the executive director of the San Francisco branch of CAIR — America's top Muslim lobby — announced last week she was taking a "sabbatical" after she sparked a furor by accusing "Zionist" organizations of fueling Islamophobia, it would be easy to dismiss it as one more anti-Semitic rant.
Along the East Coast, the House of Representatives two weeks ago passed a law calling on the State Department to create a special envoy to monitor and combat Islamophobia and to devote a section of the department's annual human rights report to incidents of state-sponsored Islamophobic violence.
At first glance, these two events seem unrelated. Combating Islamophobia also sounds like fair play. Since 2004, the State Department employs a special envoy who tracks global anti-Semitism.
There's one major difference.
The House passed the measure creating the anti-Semitism envoy by unanimous consent. The law mandating the Islamophobia envoy squeaked by in a 219-212 vote, along party lines. Not one Republican voted for it. You can either chalk it up to extreme polarization, or examine the motives of the bill's sponsors.
The House bill was sponsored by a Squad member in good standing, Rep. Ilhan Omar (D-MN). Her co-sponsor was Rep. Jan Schakowsky, a Jewish Democrat from Chicago, ranked by GovTrack as the second-most politically left House member. The Senate is now considering a companion bill, backed by three East Coast Democrats — Cory Booker (NJ), Ben Cardin (MD), and Bernie Sanders (VT).
Politico reported that Rep. Michael McCaul (R-TX), ranking Republican on the House Foreign Affairs Committee, said while he supports the "spirit and intent" of the bill, it fails to define Islamophobia to his satisfaction: "It's so vague and subjective that it could be used against legitimate speech for partisan purposes."
According to FBI hate crime statistics from 2019, five anti-Semitic acts were committed for each one against Muslims. While even one hate crime is one too many, and fighting prejudice and discrimination of all types is praiseworthy, McCaul makes a valid point. Who will be the final arbiter of who and what gets called out for Islamophobia? Ilhan Omar? Bernie Sanders? The State Department's Arab desk? If so, you get only one guess as to which country will be singled out as a "state sponsor" of Islamophobia.
The popularity of public figures such as Ilhan Omar and Zahra Billoo fits a larger, more worrisome pattern of the rising influence of a "red-green" alliance in the United States. This array of radical progressive groups has joined forces with Islamist organizations who keep close ties with the Muslim Brotherhood, a pan-Arab organization founded in Egypt 100 years ago to establish a global Muslim caliphate after the fall of the Ottoman Empire.
In Europe since the 1990s, several nations, including Germany and Denmark, have formed red-green coalition governments between democratic socialists (red) and environmental parties (green). The common bond between them is animosity for the US, Israel, and Jews.
Jewish Erasure
Although right-wing academics and pundits have warned that this tide would eventually cross the Atlantic, one prominent Tel Aviv left-wing think tank — the Reut Group — is now sounding alarm bells.
Reut, which also has a California branch, was founded by Gidi Grinstein, who coordinated Israel's negotiations with the Palestinians when Ehud Barak was prime minister. Reut's stark report, issued last month, documents and maps overt collaboration between progressive Democrats and supporters of Muslim Brotherhood ideology.
The report noted that America's red-green alliance is leading to "Jewish-Israeli erasure in the progressive discourse, cataloging Jews as privileged, thereby dismissing Jewish legitimization to allege discrimination, making it difficult to cope with antisemitism."
Reut contends that Muslim Brotherhood–aligned organizations, such as CAIR (the Council on American-Islamic Relations) and ISNA (the Islamic Society of North America), are at the peak of their power. They have strong leadership, are well financed, and are well connected with the American elite, including the progressive wing of the Democratic Party. By leveraging diplomatic platforms financed by Qatar and Turkey, alongside media platforms and social networks, especially Qatar's Al Jazeera, the alliance has become increasingly influential in fomenting both an anti-Israel and a pro-Muslim Brotherhood agenda.
This Is No Glitch
It takes a clear understanding of these threats to effectively fight this constellation of forces, says Professor Eugene Kontorovich, who, among the many hats he wears, has established the Center for the Middle East and International Law at George Mason University in Fairfax, Virginia. While he is gratified to see a left-wing group like Reut climb on the bandwagon, he takes a dim view of Reut's solution of "criticizing progressive erasure of Jews, rather than the progressive movement."
"They don't understand that erasure of Jews, as they call it, is not a 'glitch' in the program — it is a feature that's been baked into all Marxist movements," Professor Kontorovich said. "We have to understand that the mainstream left is in a marriage of convenience with the anti-Semitic left. We have to make this marriage inconvenient by openly using anti-Semitism as an accusation."
Two years ago, Dr. Joel Fishman, a fellow at the Jerusalem Center for Public Affairs and former editor of the Jewish Political Studies Review, highlighted a greater threat to America in a piece titled "The Red-Green Alliance and the War against American Jewry." Dr. Fishman noted that while "the delegitimization of Jews and Israel is a matter of major importance in its own right, one must not lose sight of the larger goal that the enemies of Jews and Jewish values want to achieve. They want to destroy the liberal democratic society and to seize power."
Dr. Fishman contends that proposals to abolish the Electoral College and to permit unrestricted immigration are all part of the red-green subversive agenda that has to be curtailed early.
"A process of delegitimization takes place gradually, and its effects are cumulative," Fishman writes. "The real danger is that beneath the surface, there is a reality of latent violence and a type of disorder that would result in the breakdown of law and the negation of the constitutional guarantees of political and religious freedom."
One motive that prompted the Reut Group to publish its report now was concern over the unprecedented four-month-old Congressional holdup of Iron Dome funding for Israel. Reut blames this on "a fundamental change that Washington is undergoing and of the growing influence of ideological currents on American foreign policy in the Middle East and toward Israel."
Professor Kontorovich contends that Jewish-American voters need to internalize a new reality. "American Jews must understand that bipartisan support of Israel was a moment in history that may never be recaptured. Ironically, the only way American Jews can save the Democratic Party from the red-green alliance is by voting Republican, because otherwise, Democrats have no reason to take their views into account."
(Originally featured in Mishpacha, Issue 892)
Oops! We could not locate your form.
>