| Encounters |
The Powers of Flowers 
| May 23, 2023
Family First asked me to hang out in a flower shop and ask customers why they were buying their bouquets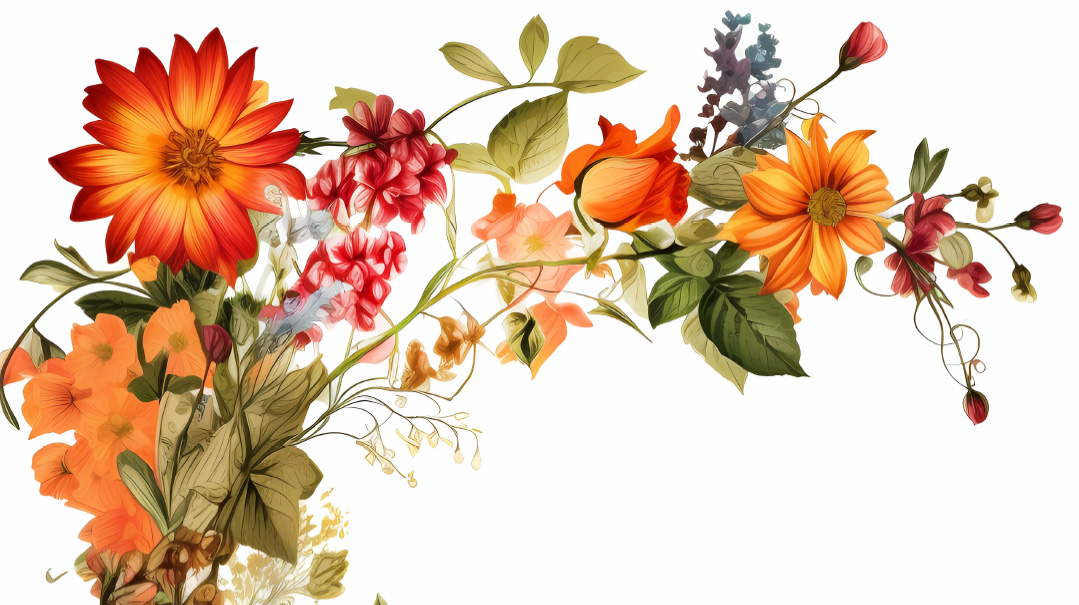 O
nce, I took my son fishing out on a beautiful dock, very close to sunset. I sat comfortably on the chair I keep in my trunk (I know, I'm smart like that. I'm a realtor, and it comes in handy more than you can imagine!) as my son set up the bait on his fishing rod and started fishing.
I was enjoying the gorgeous scenery, when a woman in her sixties walked past me and gave a sad smile. She was carrying a bunch of flowers, two heart-shaped balloons, and a bag.
She walked to the end of the dock to the lake and stood there for a long while. Then she emptied the bag into the water, threw the flowers in after it, and let the balloons go. She watched the balloons fly off into the sky and then turned and walked back toward her car. Her face was tear-streaked.
I knew I'd just witnessed an intimate moment. I wondered what the story behind her ritual was.
I thought of that incident when Family First asked me if I'd hang out in a florist one afternoon and observe the customers, find out why they were buying their bouquets, for whom they were.
And so on a random Tuesday, I went into a local florist (I'm from Lakewood), hungry for stories, excited to inhale the scent of a store full of flowers. I love flowers; their color and scent make me happy. I'm partial to pinks and purples (and peonies!), but I really do love and appreciate all of them.
My first observation was that almost all the customers were women. The one exception was an eight-year-old boy — Yakov Muschel of Jackson, New Jersey — who was out shopping with his mother. He spotted a bunch of pale-pink roses and brought them to the counter. "I want to buy these for your birthday, Ma. I'm paying with my own money," he said. His mother, Esther, beamed.
I noticed a woman, Avigail, putting three colorful arrangements into her car. When I stopped to ask her if she was buying them for an occasion, she shrugged and said, "Yes, that occasion is me. I love flowers. They make me happy."
I asked her how often she buys flowers; she responded that it was a weekly purchase. She wasn't picky about colors or types of flowers; any freshly cut flower would do it for her.
Miri stood next to the orchids, her shopping cart full of them. When I asked her what the occasion was, she told me she has a beautiful sunroom adjacent to her kitchen where she has a lot of plants and potted flowers. She said she's become somewhat of an expert at taking care of them.
Her favorite, hands-down, she told me, is white hydrangeas. She even gave me some tips on how to make them last longer — trim the bottoms diagonally and dip them in hot water for two to three seconds, then dip them in cool water. Place them in a vase filled halfway up with medium temperature water. She said the longest she's ever had her hydrangeas was one month and that last month they actually turned blue by the end.
I asked how she took care of the orchids. She made a quick call to her husband to find out what his system for watering orchids is. She claimed that orchids are very easy to keep alive. "How often do you buy flowers?" I asked her. Every eight days (and yes, she corrected me when I said, "Oh, so once a week?").
I guess I can try my brown thumb on her suggestions and see if they work.
I spied another woman, Chaya, shopping with her son. She placed two beautiful orchid plants in her cart. "I'll be back on Friday for Shabbos flowers!" she told me. "These ones are for my kitchen and my guest room. My mother is coming to stay with us for a bit and I wanted to pamper her with something fresh and beautiful."
When I asked her if her husband buys her Shabbos flowers, she gave a strong and emphatic no! She said flowers are her turf. She knows what she likes.
Iliana put an aromatic bunch of eucalyptus in her cart. She said she likes to pick up a bunch every week or two to keep in a central location in her home. The eucalyptus gives off a great scent and lasts a while, she explained. For Shabbos, either she or her husband picks up a bunch of fresh flowers. She wasn't particular about what type she likes.
Cindy was shopping with a friend. She loves white flowers and buys three to four bunches every week to put in every room in her home. She said she's been doing a weekly white flower run for 30 years. The store was out of white flowers that day, so Cindy was buying yellow ones instead.
The reason for her purchase: They bring her joy!
There weren't any juicy or "story" stories; the beauty of my observations lay in their simplicity. These were women on a mission to buy themselves something that brings them happiness, an act of self-care.
(Originally featured in Family First, Issue 844)
Oops! We could not locate your form.
>