| The Rose Report |
The Lies Al-Jazeera Tells Us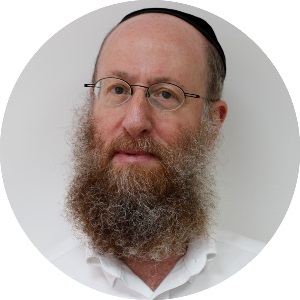 | May 17, 2022
If Israel were to be found blameless, would anyone believe it and report it?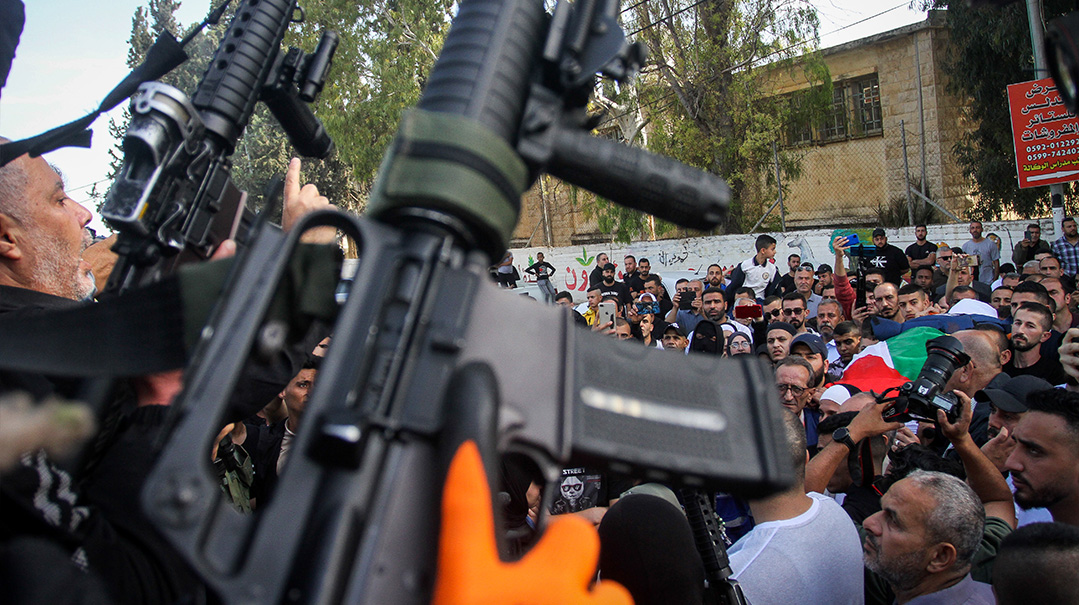 Photo: Flash 90
Every profession has its hazards. Journalism included.
As a reporter, I've been on-site in southern Israel when the shrill sound of sirens pierced the air, warning us that we had just a few precious seconds to scamper to the safety of an air-raid shelter. As an editor, my concern for the safety of my reporters always prompted me to insist that if they covered stories near flashpoints in Judea and Samaria, they coordinate their visit with security authorities and also consult with their spouses.
Shireen Abu Akleh, the 51-year-old Al-Jazeera journalist who was shot and killed last week while covering an IDF-Palestinian battle in Jenin, was fully aware of the risks she was taking and was no neophyte. She had covered similar battles at point-blank range for the past 20 years, clad in her trademark blue flak jacket, emblazoned with the word "Press" in bold white letters.
In typical kneejerk fashion, the anti-Israeli press immediately blamed the IDF for firing the fatal shot, without a shred of forensic evidence. Some propagandists labeled her death a "murder," disregarding the fact that the IDF launched an immediate internal investigation that was hampered by the Palestinian Authority's refusal to share its autopsy findings, or turn over the fatal bullet to Israeli authorities for their examination. The media frenzy then deified her as a martyr. They eulogized her as "iconic," a "trailblazer," and the "voice of the Palestinians."
She certainly was the voice of the Palestinians — and a contemptible one at that — according to Professor Mordechai Kedar, an expert in the Arab media and culture from his 25 years in IDF intelligence and subsequent work as a researcher at the Begin-Sadat Center for Strategic Studies at Bar-Ilan University. Kedar was interviewed twice over the years by Shireen Abu Akleh. Kedar has often jousted with Al-Jazeera reporters, thanks to his fluency in Arabic. His combative edge when pitted against hostile interviewers makes for lively television.
"While I don't want to see anyone's life end like hers did, she was part of the media jihad machine against Israel, " said Kedar, "She was a real Jew-hater and Israel-hater. It came across in every word that she said about us."
Kedar also didn't mince any words about Al-Jazeera, the international media outlet founded and financed by the emir of the oil-rich Gulf state of Qatar in 1996. Today, Al-Jazeera boasts an international audience of 270 million people in 140 countries.
"Al-Jazeera keeps spreading lies, but since they speak to people with a poker face, everyone thinks they are telling the truth," Kedar said.
Playing Fast and Loose
One of Al-Jazeera's distortions, now parroted by some elements in the foreign press, is that Israel has murdered 45 journalists in the last 22 years. They cite the PA's Ministry of Information as a source, even though that agency is a better stock of disinformation. In a hideous twist on Holocaust memorials, Al-Jazeera has superimposed the names and dates of the alleged 45 murder victims in white ink on a black wall on their website.
The New York–based Committee to Protect Journalists (CPJ), an independent, nonprofit organization that promotes press freedom worldwide, gives a much lower count and lists many different causes of death. The CPJ compiled a list of 19 journalists killed while covering clashes in Israel and the Palestinian Authority over the past 30 years. Shireen Abu Akleh is one of four journalists whose death they attributed to "dangerous assignments." Fourteen others were caught in "crossfire." Only one was murdered; not by Israel, but by the PA's presidential guard in 2007.
Since Abu Akleh also held American citizenship, numerous US officials, including President Biden, have called on Israel to conduct a full investigation.
"I don't see this as unreasonable pressure," says Professor Asa Kasher, the author of the IDF code of ethics. "Every government is responsible for the safety of their citizens abroad. The fact that this came directly from the president does send a signal, but I don't see it as a sign of a problem in US-Israeli relations."
In Israel, many analysts are drawing a comparison between Abu Akleh's death and the 2000 case of Muhammad al-Dura, who became a key symbol of the Second Intifada. A France 2 television crew covering a battle in Gaza between the IDF and Palestinian terrorists released a short clip of a terrified 12-year-old identified as al-Dura, cowering in fear in his father's embrace when caught in the crossfire. That incident too led to global outrage against Israel, even though an Israeli government panel investigated and concluded that there was no proof that al-Dura had even been shot, much less killed.
The head of that panel, Maj. Gen. (reserve) Dr. Yom Tov Samia, who led an earlier al-Dura inquiry, told the foreign press in Jerusalem last week that even back then, the Palestinians refused to cooperate with his probe.
I asked Dr. Samia if such cooperation would be worthwhile, considering that terrorists often use stolen Israeli weapons and ammunition. The fatal bullet that killed Abu Akleh could have been fired by a terrorist using a weapon that would be traced back to Israel.
"I agree with you that the situation is very difficult, because they have our weapons and ammunition," Dr. Samia replied, "but once we have the real bullet, we can tell what it was shot from and at what range. We can then compare that with what we know about the weapons our soldiers used in that arena, and then we can perform tests that would provide evidence that would be admissible in 100 percent of courts in democratic countries."
Time to Get Tough
If Israel were to be found blameless, would anyone believe it and report it?
Probably not Al-Jazeera, unless the Israeli government started getting tough with critics who abuse their media credentials to incite against Israel.
About five years ago, when Ayoub Kara (Likud) headed the Communications Ministry in the Netanyahu government, he considered closing Al-Jazeera's Jerusalem office and cable channel, but instead settled for temporarily revoking the press card of Al-Jazeera's senior Knesset reporter, Elias Karam, an Israeli citizen from Nazareth.
Mordechai Kedar contends that Israel needs to get tough with its media enemies. He said that Israel already keeps out reporters for Hezbollah, Iran, and Hamas, and must take a tougher stance on Al-Jazeera, by forcing them, for example, to solicit an official Israeli reaction to every story they publish.
He says a reporter's physical presence has immense value to a network like Al-Jazeera even in the Facebook and Twitter era of citizen journalists, especially for someone with the audience of Elias Karam.
"He stands outside the Knesset building spreading lies after lies, but because he's got the Knesset in the background, it gives his report credibility. Why should we provide the background scenery to this man?" Kedar asks. "We need the guts to do this, and then we need the guts to face the accusations of the entire world how Israel shuts people up, but I believe Al-Jazeera does not want to leave Israel and they would come to terms."
(Originally featured in Mishpacha, Issue 911)
Oops! We could not locate your form.
>