| LifeTakes |
The Journey
| January 4, 2012
But then I thought of the pleasure the journey had given me, the sense of wonder at the world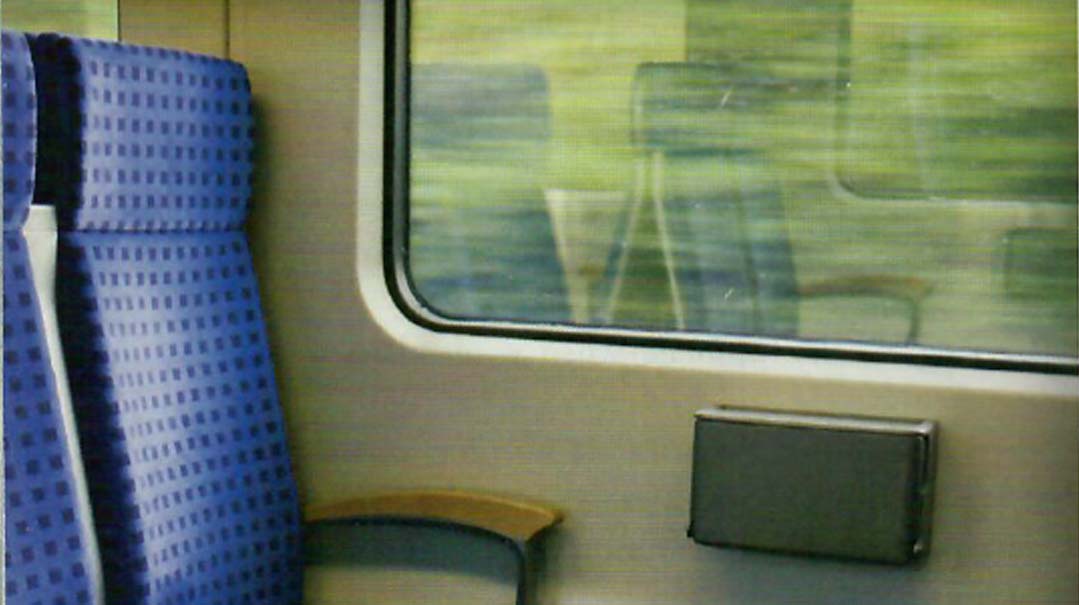 My father led an exceptionally busy life. He worked first as a general practitioner, and then later as a professor of dermatology, in addition to being very involved with shul matters. He'd sometimes say:
What is life
If full of care
We have no time
To stand and stare.
There was wistfulness for the ability to just be still, with no pressing need to care for. Nevertheless, life has taught me that too much of "standing and staring," can be wearying rather than pleasurable. I learned long ago, that the antidote to long, enforced waits is to always have a book handy. Depending on the time and place, this could be Tehillim, or a novel, or historical material for research on a novel I was writing.
Since traveling seems to involve delays, I never go anywhere without something to read.
However, once the journey begins, and the scenery unfolds — even familiar scenes of bushes, tall trees, clumps of houses — my eyes leave the book and stare outside. My thoughts go into a trance-like state or suddenly pick up an idea or go whirling into imaginary realms.
A broken-down car by the roadside reminds me of the time we were stuck on a lonely, dusty road in South Africa, my uncle peering worriedly at the engine, until he suddenly saw the car keys dangling in my hand.
I can still remember, more than half a century later, how he gently asked, "Gita'le, when did you start playing with the keys?"
I had been fascinated by their jingling motion and in those days, before car seats, before children were forbidden to sit in front next to the driver, I had pulled out the keys to look at them. We were soon on our way again.
A group of children walking home from school remind me to buy popcorn for the grandchildren before I continue the journey on the next bus.
The small rivulet that we cross brings me back to Cape Town, summer afternoons, a long drive to a river, broad and beautiful and isolated, a picnic hamper, the sound of water running over stones, dipping into the icy water in the small pool beside the high rock.
Last week, a friend and I decided to finally keep a promise made long ago, and visit a friend who had re-located. The trip involved one bus and two trains each way — there was a reason we had pushed it off for so long. But I looked forward to a journey with a fresh set of scenery.
I set out with a small book and a bottle of water, while my friend had a large colorful bag. At the train station we hardly had time to find seats and sit down, before we moved off.
"Oh, just look at the melons lying in the field, hundreds of them," I said as the countryside flashed by. "Umph" was the reply. Then I saw why. The knitting needles were out of the large bag, the pattern book was spread on the table, and the needles were clicking away.
That was our journey, on two buses and four trains. When we arrived back home at the end of the day, my friend's granddaughter had a new hat in beautiful colors with intricate stitching, a delight in the chilly winter.
In the days that followed, I thought about the hat, about the fact that the most my grandchildren would get out of any of my journeys would be a story, and on this occasion, not even that. I saw melons in the field, and a new station being built on the ruins of the old one. I saw a mother desperately trying to amuse her two young ones, and a student frowning at a thick set of notes. And that was all.
I thought, guiltily, about taking with me on my next journey something to do, rather than something to read. But then I recalled my father's words. I thought of the pleasure the journey had given me, the sense of wonder at the world that has been created for us.
And I stopped feeling guilty.
(Originally featured in Family First, Issue 272)
Oops! We could not locate your form.
>