| Outlook |
The Hunter Scorecard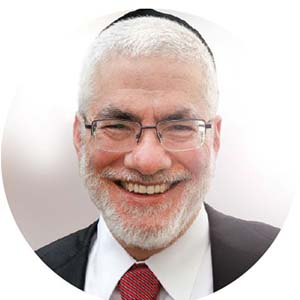 | August 8, 2023
How many laws did Hunter Biden break?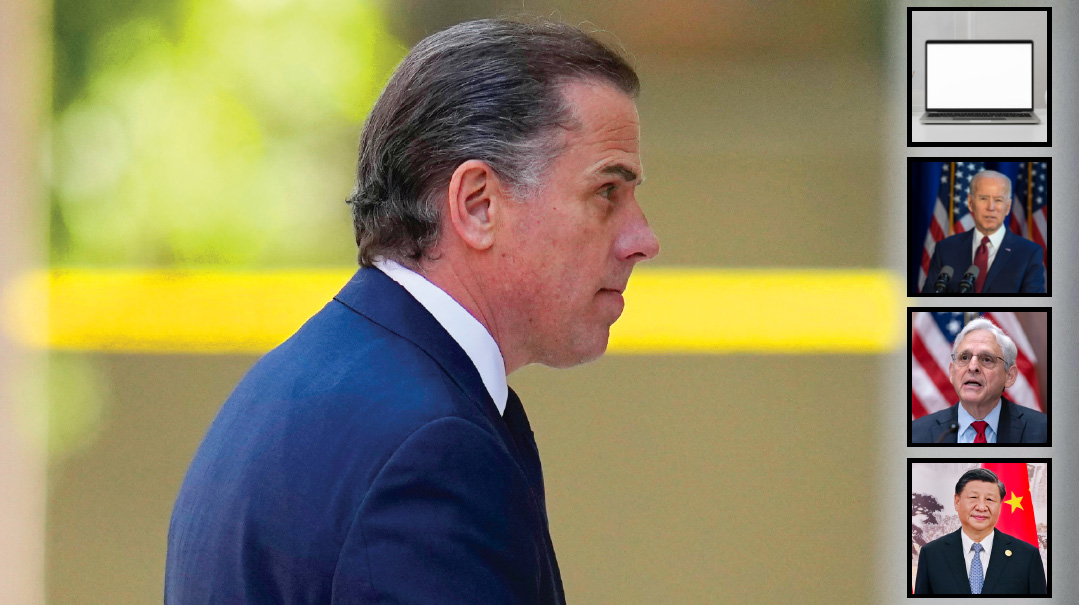 Photos: Ap Images
Hunter Biden has proven the most fecund source of scandals of anyone in recent memory. Or at least, he should be — if not for all the major American institutions that have been caught trying to cover his tracks. The Department of Justice (DOJ), the FBI and CIA, the US intelligence community, the mainstream media — all of these formerly trusted entities have seen their image tarnished in the eyes of the public with the revelations of Hunter's wrongdoing.
So numerous are those scandals that it is impossible to tell the players without a scorecard. Those scandals begin with the revelation, weeks before the 2020 presidential election, of the laptop Hunter left in a Delaware repair shop. But the laptop has proven to be only the tip of the iceberg.
The questions that are emerging now pertain to: how personally involved Joe Biden was in his son's business dealings; why Attorney General Merrick Garland's Justice Department ran interference for Hunter when questions of criminal culpability arose; and what Chinese and Ukrainian firms thought they were acquiring when they gave money to the Bidens.
Exhibit A: The Laptop
Why did the suppression of the Hunter laptop story reach so high into US intelligence echelons?
The laptop abundantly documented Hunter Biden's dissolute lifestyle, involving multiple addictions. But far more relevant both to the 2020 election results and to the security of the US was what it revealed about the Biden family influence-peddling business.
Even before the first New York Post story about the laptop appeared, the FBI and other government agencies leaned hard on both Twitter and Facebook to not allow dissemination of the Post stories. (See "Beware the Government-Industrial Censorship Complex," Mishpacha, Issue 965). The night before the first Post story, FBI Special Agent Elvis Chan sent ten messages to Twitter executives and almost certainly did the same with Facebook, implying that it was likely Russian disinformation.
Amazingly, even as the FBI worked feverishly to suppress reporting of the laptop, it knew that the laptop was not Russian disinformation. The FBI had possession of the laptop from late 2019. Laura Dehmlow, the current chief of the FBI's Foreign Influence Task Force, related in an interview with the House Judiciary Committee that when a Twitter executive asked whether the FBI knew the laptop was real, when the first Post story broke, a junior FBI officer on the call started to answer affirmatively, when he was cut off by a more senior official, who said, "No further comment."
(As a consequence, inter alia, of the suppression of New York Post reporting of the contents of Hunter Biden's laptop, Federal District Court Judge Terry Doughty has now entered a preliminary injunction, in Missouri v. Biden, against any further government involvement in what is posted on social media platforms.)
But the efforts at suppression of the Post story were not confined to the FBI. No less shocking is the signing of a letter attesting that the story of Hunter Biden's laptop bore "all the earmarks of a Russian information operation," by 51 former senior US intelligence officials, including Obama's CIA director John Brennan and his director of national intelligence, James Clapper.
That letter was solicited by the Biden campaign as a talking point to deploy if Donald Trump raised the laptop issue in the upcoming presidential debate. Predictably, Trump did point to the contents of the laptop, including Hunter Biden's lucrative position on the board of directors of a thoroughly corrupt Ukrainian energy company, Burisma, at a time when his father held the Ukrainian portfolio in the US government. And Biden pointed to the Letter of 51 to dismiss the laptop as completely debunked.
According to Mike Morell, the former acting director of the CIA, who drafted the letter, the solicitation came from current secretary of state Anthony Blinken, who was then a senior Biden campaign advisor. (Blinken denies it.) The 51 senior intelligence officials lent their prestige and aura of expertise to a purely political gesture, without a scintilla of evidence linking the laptop to Russia — even though Hunter Biden never denied that the laptop was his.
And, even more troubling, this letter had input not only from retired intelligence officials, but from currently active CIA personnel — ostensibly part of the executive branch, headed by President Trump. Mike Morell took the trouble to submit the letter to the CIA's Prepublication Classification Review Board on October 19, 2020, and received immediate clearance. Within hours the letter was published by Politico.
Another ex-CIA official, David Cariens, also revealed the assistance of active CIA employees. Cariens had an unrelated matter then pending before the same Classification Review Board; he was seeking security clearance from the board for a book he had written. A CIA official called him to convey the message that his book had been cleared, but also took the opportunity to ask Cariens whether he would like to sign the Letter of 51. He did. In short, a CIA employee, at a time Donald Trump was still president, acted to aid the Biden campaign.
Between the Letter of 51 and the suppression of the New York Post reporting on Twitter and Facebook, senior US security officials and the FBI managed to tilt the 2020 presidential election to Joe Biden. Prominent atheist talk show host Sam Harris approvingly described their skullduggery as "a left-wing conspiracy to deny the presidency to Donald Trump." And Daily Beast national security reporter David Rothkopf wrote a laudatory book, American Resistance, with the subtitle "The Inside Story of How the Deep State Saved the Nation" — from a second Trump term.
The mainstream media soiled itself once again in studiously avoiding all comment or attention to the contents of Hunter's laptop being reported in the New York Post. Even when Tony Bobulinski, a former business partner of Hunter's, confirmed an email specifying the allocation of profits from a deal between Hunter and friends and a Chinese energy company with close ties to the ruling Communist Party, and identified "the big guy," who was supposed to receive 10 percent of the proceeds, as former vice president Biden, not one MSM outlet followed up with Bobulinski or pursued the story.
Exhibit B: The "Big Guy"
How deeply was Joe Biden involved in his son's corrupt business dealings? And why didn't the FBI investigate?
The contrast between the way the FBI investigated alleged collusion between the Donald Trump campaign and the Russians in 2016 and the way it has treated President Biden's involvement in his son's ventures, with a host of corrupt actors and foreign entities, could not be starker.
In the case of the Trump investigation, both the 2019 report of Justice Department Inspector-General Michael Horowitz and that of Special Prosecutor John Durham found that the FBI had launched Operation Crossfire Hurricane — its probe into Trump campaign collusion with Russia, including electronic eavesdropping on campaign operative Carter Page — without adequate predication.
Operation Crossfire Hurricane relied heavily on the so-called Steele Dossier, produced by former British intelligence official Christopher Steele, which was financed by the Democratic National Committee and the Clinton campaign, and whose main source repudiated almost everything said there in his name as third-party "bar talk." At one point, the FBI, according to a Bureau official interviewed by Durham, even offered Steele $1 million to corroborate his allegations. And no sooner had Operation Crossfire Hurricane commenced than the mainstream media was filled with an endless string of leaks.
On the other hand, the FBI and Justice Department have displayed a studied lack of interest in what foreign actors, including the Bank of China, thought they were getting in return for the millions of dollars they showered on Hunter Biden and his associates, despite his lack of any clearly relevant skills or experience, and in what ways they might have, in fact, benefited. There has been no stream of leaks, not even a tiny pit-pat, from any ongoing investigation.
And it should be noted those questions are highly relevant, whether or not Joe Biden ever received a penny from any of his son's business activities, which is the current White House talking point.
After repeating over and over that "the president did not know anything about his son's business activities," for the last three years, the official White House line now is that "Joe Biden was not in business with his son." The New York Times, which never once questioned Joe Biden's campaign claim that he had never discussed Hunter's business with him, now conveniently notes, "It has long been known that the elder Mr. Biden at times interacted with his son's business associates."
The mere possibility that Hunter was peddling the "Biden brand," as Hunter's longtime partner Devon Archer now puts it, would reflect badly on the president. Archer listed over twenty occasions at which Biden, then vice president, spoke to Hunter or those with him, in person or by phone, during business meetings. And Hunter advised that they should use "burner phones," which are harder to trace, during such meetings. And the scandal would be much greater if the elder Biden ever acted in his official capacity to make Hunter a more attractive investment for unsavory actors.
Yet the FBI has not exactly been overly zealous to learn much about the president's involvement. A whistleblower within the FBI provided Senator Charles Grassley with a copy of the Bureau's FD-1023 form (an internal document used to record discussions with informants), dated June 30, 2020, based on an interview with a trusted source. Until it was clear that Grassley had a copy, the FBI would not even admit the document existed or allow congressional investigators to see it.
That form related the informant's account that Mykola Zlochevsky, the founder of Burisma, on whose board Hunter sat from late 2014, told him that he had paid $5 million each to Joe Biden and Hunter Biden to get Ukrainian investigators off his back and to ensure that the investigations in Ukraine not affect the company's US ambitions. Zlochevsky, according to the informant, said that he had routed the payments through so many accounts that it would take ten years to uncover the money trail. He also claimed to have taped 15 conversations with Hunter and two with Joe Biden.
It remains unclear whether the FBI ever investigated the allegations. Certainly there were no leaks to the press from any such investigation. Two IRS whistleblowers looking into Hunter Biden's tax records, however, told a House subcommittee that they were never told about the FBI memo. Had they been so informed, perhaps they would have taken a closer look at the sources of Joe Biden's declared income of over $9 million in 2017, more than his combined income over the preceding 19 years.
So far, Rep. James Comer's House Committee on Oversight and Accountability has identified approximately 100 money transfers from foreign sources, through an elaborate web of shell corporations, to at least nine Biden family members, including the president's brother James, Hunter's ex-wife, his late brother's widow, and Hunter himself, totaling $17 million in value.
Based on the whistleblower testimony of the two senior IRS investigators, Gary Shapley and Joseph Ziegler, it now appears that the DOJ did everything possible to stymie any investigation into Hunter's finances or those of the larger Biden family. The IRS investigators were denied the authority to execute a search warrant on Hunter Biden's residence and a guest house at the Biden compound where he often stayed by assistant US attorney for Delaware Lesley Wolf, despite the latter's acknowledgment that there was probable cause. Wolf explained that the "optics" of searching Biden properties so close to the election weighed against such an operation.
After the election, the IRS investigators wanted to search a storage locker where many documents from Hunter Biden's consulting firm were kept. But this time, Lesley Wolf told Biden's defense team in advance that the storage locker had been identified by investigators. Shapley also testified that someone in the FBI informed both the Biden transition team and Hunter's legal team of the investigators' intention to interview him the next day on December 8, 2020.
Lesley Wolf's boss, US Attorney David C. Weiss, denied the IRS investigators access to Hunter Biden's laptop, which would have furnished ample evidence of his business activities; and Wolf forbade them from asking any questions about Hunter's "dad" or "the big guy."
Exhibit C: Justice Denied
Why did the US Department of Justice sweep Hunter's misdeeds under the rug instead of opening an investigation? And did Attorney General Merrick Garland perjure himself before Congress?
The doj official most irremediably tarnished by the Hunter Biden investigation is undoubtedly Attorney General Merrick Garland. First, there is Garland's inexplicable refusal to appoint a special prosecutor to handle the investigation of Hunter Biden for a wide variety of possible crimes: tax evasion, failure to register as a foreign agent, and money laundering, to name a few. Special prosecutors are provided for by statute in precisely those cases where "the investigation or prosecution… would present a conflict of interest from the Department…." That is why acting attorney general Rod Rosenstein appointed Robert Mueller as special prosecutor to investigate charges of Trump campaign collusion with Russia rather than leave it to the Trump Justice Department itself.
Second, Garland testified under oath before Congress that David Weiss, the US Attorney for Delaware, had been given complete independence to pursue the investigation of Hunter Biden in any forum he wished.
That testimony was flatly contradicted by IRS whistleblower Shapley's description of a meeting with Weiss on October 7, 2022. He testified that Weiss related that he had been denied the right to file tax evasion charges in both Washington, D.C., and the Central District of California, by the Biden-appointed US attorneys in those jurisdictions, both of whom are answerable to Attorney General Garland; and that the DOJ had denied him permission to file the charges over their objections. Those statements directly contradicted what Garland had assured Congress about the scope of Weiss's authority.
Immediately after the three-hour meeting, Shapley summarized Weiss's statements in a memo to his supervisor Darrell Waldon, who had also been present, and Waldon replied, "You covered it all." Since Shapley's testimony, Weiss has attempted to avoid contradicting either Shapley or his boss, Attorney General Garland, by saying that he never specifically sought special prosecutor status.
But if that was the case, it was almost certainly because he had been told he would not receive it. Moreover, former assistant US attorney Andrew McCarthy points out that Garland should have granted him that status without a formal request. By the time all this back-and-forth took place, the statute of limitations had already run out on Hunter Biden's most serious tax offenses from 2014.
There is also the matter of the sweetheart plea deal negotiated by the DOJ and Hunter Biden's attorneys at Latham and Watkins. This plea deal was crafted after the DOJ belatedly determined in June 2023 that Hunter should be charged with tax evasion and gun violations. US Attorney Weiss never actually filed an indictment, as is normal with a plea agreement, thus avoiding any potentially embarrassing public enumeration of Hunter Biden's offenses.
The plea deal agreement seems to have been written by Hunter Biden's attorneys, writes George Washington University professor of public law Jonathan Turley, in order for Hunter to take the fall for the family business, at minimum cost to himself, and with the goal of bringing to a halt all discussion of his business activities and his father's involvement therein.
Justice Department guidelines stipulate that prosecutors should seek conviction on the most serious felony charges that can be clearly established. Hunter Biden's tax evasion was particularly blatant and deliberate. He repeatedly claimed as business expenses monies spent on his debauched lifestyle. In addition, many foreign payments were made to his consulting firm and then reported as non-taxable loans from the firm to him. But nothing supported that characterization.
These were not misdemeanor offenses, and they involved large sums. Moreover, the multiple money transfers to Biden family members, through an array of shell corporations, which were flagged by six banks as "suspicious," strongly suggest a concerted effort to hide income from foreign sources by breaking it down into small payments.
That covers the tax-evasion portion of the plea deal. There was also a "diversion agreement" to cover the gun violations, with no prison term for Hunter's failure to report on his federal gun application that he was a crack cocaine addict and heavy drinker at the time of his purchase of a handgun. That Hunter was granted such leniency is inexplicable as anything other than blatant favoritism toward the president's son. The Biden administration has made the need for stricter gun laws a centerpiece of its messaging, and has prosecuted and sought multiyear prison sentences for people who failed to accurately fill out the federal gun application, an offense that carries a maximum penalty of ten years in jail.
There was one more bombshell hiding in the deal between the attorneys from the DOJ and Hunter's defense team. A provision immunizing Hunter Biden from prosecution for any other offenses was tucked away in the diversion agreement, rather than in the plea bargain agreement where it properly belonged.
That little bit of subterfuge, ex-prosecutor McCarthy explained, accomplished two goals. It would allow DOJ and FBI officials questioned by Congress on their investigation of possible crimes involving the Biden family to claim that there was an ongoing investigation and they could not comment on any ongoing investigation. At the same time, the provision in the diversion agreement would effectively grant Hunter Biden immunity from any prosecution for past crimes.
But that stratagem proved too clever by half when US District Court Judge Maryellen Noreika began asking about the provision in the diversion agreement, and decided not to immediately ratify the plea agreement. Such a refusal is not only rare but constitutes a severe rebuke to the federal prosecutors.
Exhibit D: 

The Biden Deals
How much did Biden père et fils get from Ukrainian and Chinese firms? And what did the foreign businesses think they were buying?
For the entire first three years of the Trump presidency — at least until the report of Special Prosecutor Robert Mueller on Russian collusion failed to establish any — commentators in the MSM, often abetted by California congressman Adam Schiff, the chairman of the House Intelligence Committee, kept up a steady drumbeat of stories promising that "the walls are closing in on Donald Trump." It now appears more accurate to say that "the walls are closing in" on Trump's successor, who is finding it harder and harder to avoid questions about his involvement in his son's overseas business activities.
The process begins with the collapse of President Biden's claim that he knew nothing of his son's business activities, even though he was confident enough to assert that his son had taken no money from China. Not only has Hunter's longtime partner and friend Devon Archer testified to Joe Biden's frequent availability to demonstrate his closeness to Hunter by phone or in person during business meetings, but so has longtime Hunter associate Rob Walker, through whom many of the foreign payments to Hunter and other Biden family members passed.
Another Hunter Biden associate, Tony Bobulinski, has testified that Joe Biden was present at a 2017 meeting at the Four Seasons restaurant in Los Angeles, with representatives of CEFC China Energy Company, and that the vice president was well versed on the company's relationship to his son. That is more than borne out by an encrypted email sent by Hunter on July 30, 2017, to CEFC's Henry Zhao, also an official of the Chinese Community Party (CCP), complaining about the delay of a payment pursuant to a consulting relationship with Hunter.
Hunter warns Zhao, "I will make certain that between the man sitting next to me [i.e., Joe Biden] and every person he knows and my ability to forever hold a grudge that you will regret not following my direction." While the email does not establish that Hunter's father was, in fact, present, it was obviously credible to Zhao, based on prior contacts, that he was. Otherwise, mention of the "man sitting next to me" would have been pointless.
In 2013, Hunter traveled to China aboard Air Force Two, together with his father. While there, he negotiated a potentially huge deal between Rosemont Seneca Partners, a firm of which he was co-owner along with Chris Heinz, the stepson of then secretary of state John Kerry, and the Bank of China, to form a new company, Bohai Harvest RST. The deal was unprecedented for any Western firm, and offered the promise of huge profits through Bohai Harvest RST, which would have the virtually unlimited resources of the Bank of China behind it to acquire properties. (See Secret Empires by Peter Schweizer, pp. 30-35.)
It would be naïve in the extreme to think that foreign parties did not think they were acquiring the influence and good will of Vice President Joe Biden, at a time of rising Sino-American tensions due to Beijing's assertion of sovereignty over most of the South China Sea.
And in at least one case, the vice president's good offices were definitely put to the advantage of one of Hunter's foreign business partners. The visitors logs of the vice president's residence show that on April 16, 2014, Biden received a visit from his son Hunter's partner and close friend Devon Archer that lasted past midnight. Less than a week later, Devon Archer joined the board of Burisma, a Ukrainian energy company. Three weeks later, Hunter Biden also joined the board, at a salary of $83,000 per month, even though he had no experience in any area connected to Burisma's business, other than the political influence he could bring. (That salary was subsequently halved when Joe Biden was no longer vice president.)
Hunter's business partners were also far from pure as the driven snow. At the time of Archer and Hunter Biden's appointment to the Burisma board, the British government was in the process of seizing $23 million from the bank accounts of Burisma's founder Mykola Zlochevsky (the one mentioned in the FBI's FD-1023 report discussed above), and Zlochevsky's partner Ihor Kolomoysky (labeled by the Guardian as Ukraine's "most troubling oligarch of all") had been banned from traveling to the United States.
Vice President Biden was then the Obama administration's point man on Ukraine, which was at war with Russia in the eastern Ukraine and Crimea. In this case, at least, the senior Biden was able to render important service to his son's business associates. On one of his numerous trips to Ukraine, he pressured the government to remove Special Prosecutor Viktor Shokin, who was then investigating Burisma.
How do we know? Because Joe Biden himself incautiously boasted in a recorded 2018 presentation to the Conference on Foreign Relations, likely in an effort to show what a tough hombre he is, that he had threatened withholding $1 billion dollars in loan guarantees from Ukraine if Shokin was not fired immediately. (As usual, Biden was being a bit of a fabulist: Shokin was not removed until four months later.)
As we said, the questions for President Biden are mounting, and if his rival Donald Trump can avoid even for a moment drawing all attention to himself, the president will not long be able to avoid addressing them.
(Originally featured in Mishpacha, Issue 973)
Oops! We could not locate your form.
>