| LifeTakes |
The Hug   
| September 5, 2023
                      

Here, too, it was each woman to her own grief. I didn't know where to place myself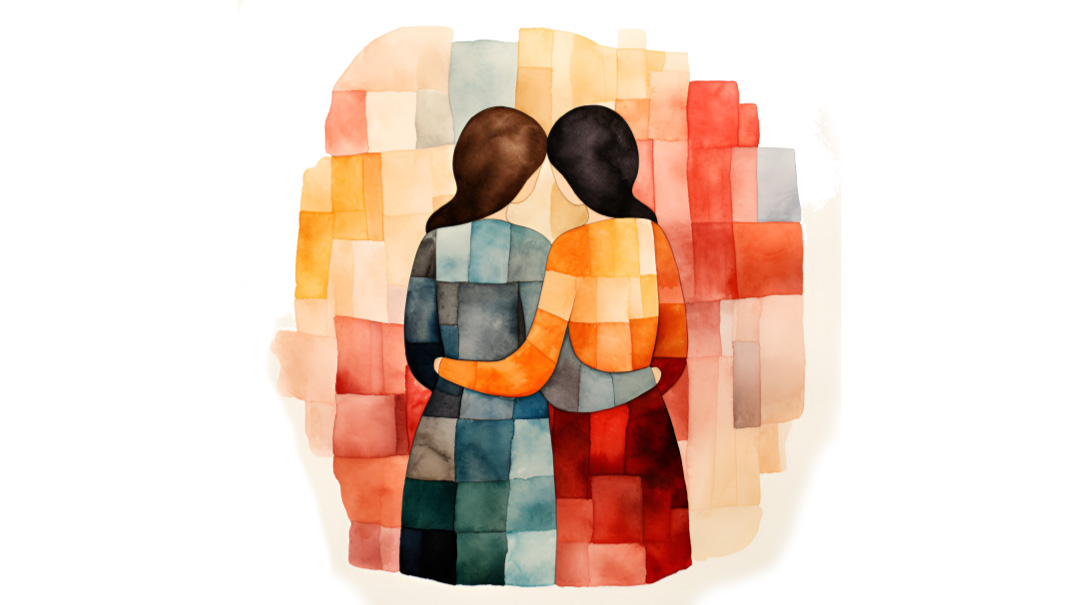 MY aunt, one of my mother-in-law's sisters, is sweeter than mango in season. All you need is one look from her to know that you are noticed, appreciated. Celebrated, even.
She's also as unpretentious as they come. If I'd share these thoughts with her, she'd probably swat my shoulder and offer me kugel.
The gift of this aunt is in her presence alone. There's not a judgmental bone in her body; she just delights in whomever she sees as if they've painted her day even brighter than her own sunny outlook. But in the tangible realm, her greatest gift to me was a hug.
When my father-in-law was diagnosed, we were all in shock. He was youthful and vibrant… our family was too young for this! I was married all of six years with a trio of tiny kids; my biggest headache should have been Purim costumes. Yet here I was, carrying on with my winter as if. I couldn't tell my family yet because my in-laws were keeping things under wraps. My husband, stalwart that he is, refused to be cowed by fear. So that left me trying to hold my feelings of impending doom and wrenching loss; a clumsy container that fit no shelf.
My brother-in-law fought to reach new levels of faith. My sister-in-law created a song of tefillah that she sang to herself. And I cried as I wrote a poem in my diary and felt a bit like an imposter.
The day that would be my father-in-law's last, we crowded into his room in the ICU. It was incomprehensible; this larger-than-life person with the heart that could engulf all of Valley Hospital was comatose. His older brothers stood around his bed and wept aloud. His older sisters cried and passed around kindel roll. My sister-in-law held his hand and spoke softly to him.
I wished I could sit beside him and tell him things, too… how much he meant to me, how I couldn't fathom him leaving us.
Someone pushed a coffee into my hands. It was so incongruous, I almost laughed. What are you giving me coffee for? It's not my father who's dying.
And then I found myself in the funeral home after the taharah, watching them bring out the covered aron. I watched as women cut my mother-in-law's sweater. We huddled in a car that brought us to the levayah, and when I got out, I didn't know what to do.
My in-laws are from Hungarian stock (I'm just a half-breed); the women carefully fold their cares and carry them discreetly in little potpourri-scented boxes. Here, too, it was each woman to her own grief. I didn't know where to place myself.
And then my sweet, sweet aunt came over to me and engulfed me in a hug, the kind Hungarians seldom give. I remember her murmuring something, I forget what. Something like, "How could this be?" or, "What are we going to do?"
But in her embrace, my pain found its haven. She was telling me, "I lost my brother-in-law, not my brother. You lost your father-in-law, not your father. And there's room for your pain, too."
During the hespedim, I squeezed her hand. And when we straightened up my in-laws' house for the first Shabbos post shivah and I came across a hamper filled with my father-in-law's shirts, I reached for my aunt's hand again.
My loss was noticed and appreciated.
I keep that hug close, Auntie. It's a gift that keeps giving.
(Originally featured in Family First, Issue 859)
Oops! We could not locate your form.
>