| Family Tempo |
The "Floating Yoyo"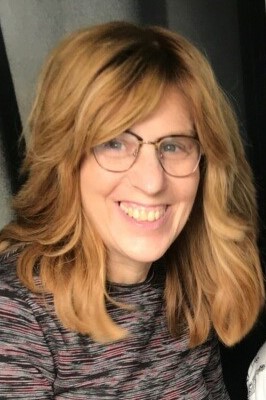 | May 30, 2023
"The refugees covered every inch of space. Sleeping quarters were any place they could find that was long enough to lie down…"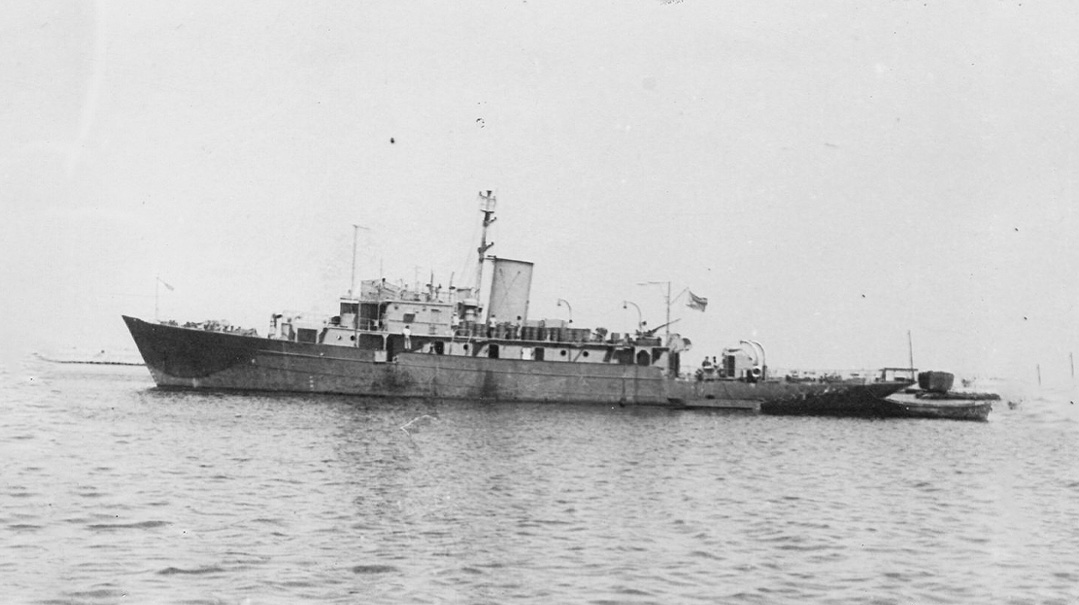 The Mediterranean Sea
January 10, 1947
2:00 p.m., Friday
"Chère famille, I am happy to report that I'm still alive and didn't die after all, and neither did anyone else in the crew. Not only that, but I've also mastered the sea well enough to be able to crawl around the walls with greater speed and efficiency. And what's more, I don't have to wear my bathing suit anymore when I wash the pots and pans and dishes."
I recently discovered this humorous letter while rummaging through my late father's stamp collection. He had written it to his family over 75 years ago, at the age of 21, and mailed it from aboard the SS Ben Hecht (aka The Floating Yoyo, as he called it), a reconstructed sailing vessel traveling to Port-de-Bouc, France to pick up 600 Holocaust refugees, and from there bound for Palestine.
My father, Eli Freundlich, was born in 1925 on the Lower East Side. His parents had emigrated from Transylvania the year before, landing on Ellis Island. They were taken in (and married off) by relatives on the Lower East Side but eventually settled in Williamsburg, Brooklyn, where they raised their four children.
Anti-Semitism flourished in the rough-and-tumble streets of New York where my father grew up in the 20s and 30s. As a teen, Abba was active in various Jewish Zionist youth movements. One of the groups he belonged to was Betar, a Revisionist organization founded by Ze'ev Jabotinsky in 1923 in Riga, Latvia. The Betar group was closely affiliated with the Zionist paramilitary group, Irgun Zvai Leumi (Etzel) headed by Menachem Begin, which my father longed to join.
After serving in the American army in World War II, my father was anxious to do whatever he could to help free the Jews in Palestine from British and Arab hands. So when he heard that the SS Ben Hecht, under the control of the Betar/Irgun, was setting sail for Palestine, he volunteered as a crew member.
Decision made, he now faced a new problem: how to keep this plan a secret from his family. It had only been a year and a half since he'd returned from his World War II tour of duty in the Philippines, where he'd been stationed for eight months. (Before that he was stateside for four months in Fort Bragg, North Carolina, where he completed his army training.) He was enrolled as a student in Brooklyn College, and his parents, especially his mother, were hoping he'd stay put and settle down, perhaps even start thinking about marriage.
But Abba hadn't finished doing his part for the Jewish people. True, the Holocaust had ended, but there were still hundreds of thousands of refugees stranded in Europe, many trying to get to Palestine.
Abba was idealistic and zealous in all his beliefs. He was also stubborn about them. In his mind, he was right and anybody who disagreed was, at best, missing crucial facts. His inborn passionate nature could not tolerate injustice, and he deeply believed that the way to fight anti-Semitism was to fight back physically.
So in the middle of the night, Abba packed his bags and left for the dock. Only his sister knew he was going, and she had promised not to say anything. He'd decided it best not to tell his mother his plans until it was too late for her to change them. Later that morning, when his sister handed her mother the phone saying, "It's for you, Ma. Eli's on the line. He's at the dock, leaving for Palestine. He wants to say goodbye," she was so distraught, she refused to get on the phone. (Thankfully, they reconciled later.)
Apparently, the Ben Hecht was not a five-star luxury liner. When my father refers to it as a "ship" in his letter, he writes an addendum at the bottom of the page, "'Ship' — ha, that's a laugh." In his missive, he goes on to report that around the Azores (a series of islands off Portugal), they ran into a full gale with gusts of 50+ mph wind, but it wasn't too bad, because at the end, they did not (as feared) have to "use the bailing cans to bail out the old tub."
He also writes about the ship's stopover in the town of Ponta Delgada on the island of Sao Miguel. Unfortunately for him, they docked on Shabbos so he could not get off to look around the town until nightfall. As he writes, he met just one Jew and his wife, so there wasn't much of a "Jewish community" to see.
In his humorous style, he adds that the streets of the town resemble Manhattan's Wall Street except for the "slight" financial and architectural differences. The streets were narrow and cobblestoned, and the sidewalks were built for just two people to walk at a time. Abba ends his letter signing off from Monte Carlo, a famous resort town near the French Riviera in Monaco. Apparently, he sent it before they picked up any refugees, because he makes no mention of them.
The momentous part of his trip I do not glean from any further letters. (He may have written them, but they have not survived the passage of time.) All that is preserved is the word-of-mouth riveting story Abba passed on to me and my siblings (and what I have googled since about the SS Ben Hecht). It seems that the crew did, with great ingenuity and great lack of comfort, pack the rickety boat with 600 DPs (displaced persons) they had picked up in France.
Though they did set sail for Palestine, they didn't quite reach their destination. Even before the Floating Yoyo left the harbor, it ran aground, and the remainder of the trip was likewise riddled with one hitch after another. One of the engines repeatedly broke down, a water tank leaked, and the inclement weather continued to cause damage.
While googling the Ben Hecht to verify my father's story, I came upon a quote from the captain of the ship, Robert Levitan. He commented on the steady food supply thanks to a supporter in New York who had donated 2,000 pounds of kosher salami. "We had salami soup, salami and eggs, everything you can think of with salami," Levitan recalled. But as a secular Jew, what he found remarkable was that despite the near starvation the refugees had recently endured as concentration camp inmates, "they refused to eat until they confirmed that the salami was kosher."
Another crew member was Robert O'Donnell Nicolai of Illinois. He reports that "the refugees covered every inch of space. Sleeping quarters were any place they could find that was long enough to lie down…[yet] there was very little complaining. You can't help admiring people like that. They wanted water and couldn't get it; they wanted the sunny side of the deck [but] couldn't get that because it was jammed. There were many professional men in the party: doctors, dentists, engineers. In Europe, all they had to look forward to was digging ditches or building roads. In Palestine, they were going to begin life all over again."
As many obstacles as the Ben Hecht encountered en route, the "fun" really began once they neared the Haifa coastline on Saturday, March 8, two months after leaving New York. Initially, the ship was spotted by two British patrol bomber airplanes. Then Royal Navy destroyers in the area signaled to them, demanding they identify themselves and report their destination.
The Ben Hecht responded, "We are the SS Abril, bound for Arica, Chile." This information was false — and the British knew it — but the truth couldn't be disclosed, because even after the Holocaust, when the full scope of the tragedy was known, Britain's White Paper (that severely restricted Jewish refugees from entering the Holy Land) was still in force.
A few hours after receiving the Ben Hecht's false report, two British destroyers drew up against the boat, ramming into its sides. British marines, armed with tear gas grenades, batons, and javelins, jumped on the deck, some using water hoses, and soon gained control over the Ben Hecht. The passengers were imprisoned belowdecks, and the crew was kept under guard in a corner of the bridge.
The British soldiers commandeered the ship with the intention of interning the refugees in a detention camp in Cyprus, and deporting the American crew back to the States. My father, however, had no desire to be deported back to America. After all, he'd come to liberate his fellow Jews in Palestine. What would be the point of making this whole trip only to be sent back to the States?
Abba considered his options: If he stayed with the crew, he'd likely be deported. If he went with the refugees, he'd be sent to a detention camp. Of the two, he figured the chances of him getting to Palestine were greater if he was sent to Cyprus. But how could he convince the British soldiers he was a refugee and not an American?
In a matter of minutes, he devised a three-tiered plan of action. The first step was to throw his American passport overboard. No passport, no proof of citizenship. So with no regard to what the logistical nightmares of proving he was an American citizen in the future might bring, that's what he did.
His second move: In the ensuing mayhem, when the British were herding the crew to the bridge and the DPs belowdecks, my father attached himself to the refugees.
Lastly, when spoken to, he only answered in Yiddish, pretending he neither spoke nor understood English. His ruse worked. The soldiers believed him to be a European Jew and sent him along with the others to Cyprus.
My father's fellow Cyprus detainees included mostly European refugees with a sprinkling of North African Jews anxious to make their way to Palestine. His stay in the camp, which lasted for nine long months, consisted mostly of waiting for the Sochnut (the Jewish Agency for Palestine) to arrange for them to leave.
Surrounded by barbed wire and watchtowers, living conditions resembled that of a POW camp. The camps were under constant guard, and people were squeezed into tents and tin huts that were intolerably hot in the summer and bitingly cold in the winter, with barely any furniture, no electric lighting, limited water access, and poor sanitary conditions. The American Joint Distribution Committee, however, was able to mitigate some of the refugees' hardships by supplying food and medical care.
Ultimately, the harsh camp conditions attracted the attention of the world, who at long last had woken up to the plight of post-Holocaust Jewish refugees and began to make an outcry. Eventually, this would lead to the War of Independence, the British leaving Palestine, and the dismantlement of the Cyprus detention camps in May of 1948.
My father's release from Cyprus came earlier, in November 1947. But unfortunately, his detention was not yet over. In early 1947, the Jewish Agency had reached an agreement with the British authorities allowing a quota of Jews to immigrate to Palestine, yet remain under British arrest. Once the British would receive the appropriate certificate from a donor, the immigrants would be released from the detention camp. Throughout 1947, about 750 immigrants per month arrived and were detained in the Atlit detainee camp. Due to the harsh conditions in Atlit camp, however, many immigrants were transferred to Kiryat Shmuel Immigrant Camp in Haifa, another detention camp under British jurisdiction. This was where my father was sent.
After about six weeks, my father was once again released. Finally, he was free to pursue his original goal, to join the Etzel and fight to rid the land of the British and Arab enemy.
Once the war was over and the Etzel had merged with the Haganah to become what today is known as the IDF (Israel Defense Force), Abba decided he'd had enough of physical fighting. It was time to rebuild and to find long-lost relatives. He is responsible for finding many of the Holocaust survivors in our family.
Though thankfully his parents came to America before World War II, everyone else had remained in Europe. Consequently, his father was the only one of his generation still alive after the war. Some nieces and nephews survived, but not one of their parents did. A lot of Abba's relatives found their way to Israel over the next few years. My father, armed with information from his parents, went around the country, searching for them. He also helped to locate the ones still in DP camps in Europe. My grandfather sent money to all and affidavits for those who wanted to come to the States.
To Abba, the mark of a hero was someone willing to sacrifice for the Jewish people. When my father believed in the truth and rightness of something, not much could stand in the way of doing what he could to make it happen, even if it meant putting his life on the line. He did just that when he signed up for the draft in World War II and volunteered to sail on the SS Ben Hecht, knowing the risks involved, all to help secure Palestine as a homeland for his fellow Jews.
Although my father's beloved rebbi in Torah Vodaath, Rav Avrohom Pam ztz"l, was not necessarily aligned with his talmid's militaristic approach, he loved and respected my father greatly for his willingness to sacrifice for the Jewish people. I recall visiting Rav Pam with my family before I was married. As we left, Rav Pam turned to my father and gave him a kiss. "I love you," he said to him. Later, as if to downplay Rav Pam's display of affection toward him, my father said to us, "He just loves me because I fought for Am Yisrael." Just?
Ben Hecht's Legacy
The SS Ben Hecht was named after Ben Hecht, one of the best-known Jewish scriptwriters in Hollywood in the 1930s. He was born to Russian-Jewish immigrants and lived most of his life completely disconnected from his Judaism. However, the rise of Nazism, and with it the brutality meted out to German Jewry, awoke him from his slumber. "I became a Jew in 1939, aged 46," he'd say.
Hecht used his prodigious writing skills to pen bold letters and ads (that were placed in the New York Times) to arouse the American public to act to save the Jews during the Holocaust. To a limited extent, his words worked and influenced politicians. He also wielded his pen to write screenplays that would serve to "shatter the wall of silence surrounding the Holocaust."
In 1945, fellow scriptwriter Herman Mankiewicz was asked why his friend Hecht had become so outspoken, so brash, so radical. Mankiewicz responded: "You see, six years ago, Ben found out that he was a Jew — and now he behaves like a six-year-old Jew."
Hecht believed that as much as Palestine was a military struggle between Britain and the Jews, world opinion could also be a major factor that could sway Britain to end its brutal attempts at thwarting Jewish national independence. Hecht was determined to convince London that keeping Palestine was not worth the cost of international criticism, especially tension with the United States. From that conviction, he created his controversial play "A Flag is Born," starring the most famous actors of the day.
The proceeds of the play were used to purchase an Irgun ship that would pick up refugees in Europe and attempt to illegally enter Palestine. Originally known as the SS Abril, it was renamed the SS Ben Hecht in honor of Hecht's work on behalf of his fellow Jews.
The SS Ben Hecht was detained right before it reached the Haifa shore, and the 600 Holocaust refugees that it had successfully picked up (plus my father) were sent to the Cyprus detention camp. They all did, however, eventually make it to Palestine, and this, too, is part of Ben Hecht's legacy.
(Originally featured in Family First, Issue 845)
Oops! We could not locate your form.
>