| The Explainer |
The FBI Raid Explained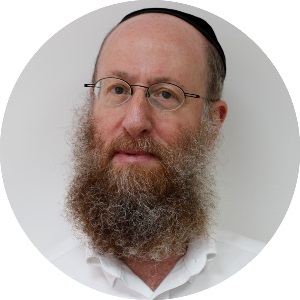 | August 16, 2022
What impact will the dramatic raid have on Donald Trump's political future?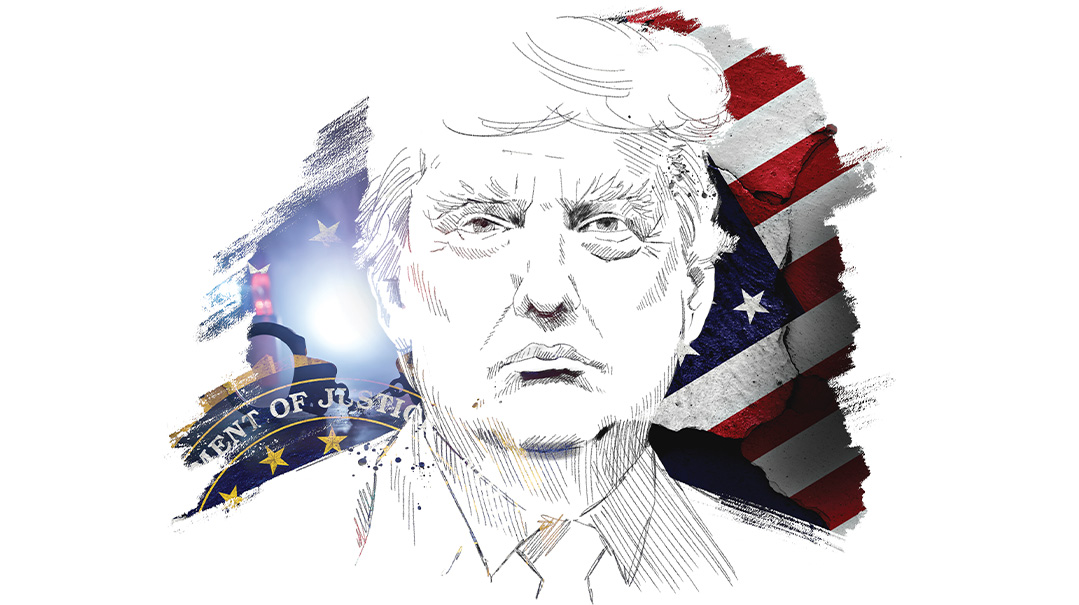 When Donald Trump left office, did he leave America's deepest, darkest secrets behind, or did he take records with him to his Florida residence? What type of classified documents were FBI agents searching for when they raided his home last week? Did Trump break any laws, or is the law on his side? And what impact will the dramatic raid have on his political future?
How do we define classified information, and why is it so sensitive?
The federal government's "dictionary definition" of classified material includes "certain information requiring protection against unauthorized disclosure in the interests of national defense and security or foreign relations of the United States… The potential damage to the national security of each is denoted by the classification levels Top Secret, Secret, or Confidential." Security classifications have existed since the 20th century, but these exact terms were coined during the Cold War.
What category would information on nuclear weapons fall into?
There is a special term, "above top secret," often applied, but there is no such official designation. According to the online technology magazine Wired, an estimated one million Americans — including the president, certain FBI agents, military personnel, and most intelligence officers and analysts — have top-secret clearance, but special background checks and clearance procedures are required to view nuclear documents.
What type of documents are we talking about?
Wired ticked off a comprehensive list that includes papers on nuclear weapon science and design; the nuclear weapons systems and plans of allies and adversaries; and details of America's nuclear arsenal, deployment, and command and control procedures. If any of this fell into enemy hands, it could cause great damage to America's security.
Are records kept on who views and possesses such material and under what terms?
Sources familiar with how top-secret government materials are handled tell Mishpacha that code words are assigned to such material. In some cases, even the code words are considered top secret. Records are kept of how many copies exist, who signed them out and when, and their current whereabouts. While a president is allowed to share classified material with someone he trusts and has the discretion to declassify top-secret material, he is expected to keep America's secrets secret.
Was President Trump entitled to take sensitive records home when his term ended?
It depends on who you ask. FactCheck.org, a project of the Annenberg Public Policy Center at the University of Pennsylvania (coincidentally, Trump's alma mater), reported both sides of the story. They quoted Tom Fitton, president of the conservative nonprofit Judicial Watch, who said that the law entitled Trump to take documents with him when he left the White House. They also quoted Jason Baron, a professor who specializes in the intersection of law, archives, and information retrieval at the University of Maryland, who dissented and said Trump had no such right.
Which position is correct, or is it an open legal question?
There is supposed to be a system in place. Congress passed the Presidential Records Act of 1978 four years after President Nixon resigned in disgrace to stop him from destroying voice recordings and other Watergate-related documents. Since then, when a president leaves office, the National Archives and Records Administration (NARA) is tasked with taking custody of records from the outgoing administration to preserve them and provide public access.
Did Trump break this law?
Trump probably took a broad view of his presidential privileges that allows him to declassify classified material. He probably considered that taking them with him was tantamount to declassifying them, but we will probably never know all of his motives. According to a New York Post timeline of the events leading up to the raid, when Trump left Washington for Mar-a-Lago on the morning of January 20, 2021, dozens of boxes containing documents, mementos, and other materials preceded him. The National Archives took immediate action. The New York Post timeline notes they were engaged in "ongoing communications" with Trump's representatives throughout 2021 about the missing records. In January 2022, Trump returned some 15 boxes to the National Archives.
Do we know what he returned and what he kept?
No, and we may never know. Two months ago, officials from the Department of Justice and the FBI arrived at Mar-a-Lago with a grand jury subpoena. They were escorted to a basement storage room where additional boxes containing White House documents and other materials were kept. The Post cited a CNN report that Trump's attorneys handed over documents marked as "top secret." Reports that Trump may have held on to nuclear documents, or that his attorneys had not turned over all the documents required under subpoena, were the main reasons advanced for last week's order sought by Attorney General Merrick Garland and FBI director Christopher Wray and signed by a Florida magistrate to conduct the raid on Trump's home.
What else did they expect to find?
The FBI may have been looking for a category of documents known as Special Access Programs (SAPs) that deals with the most sensitive covert operations and technical capabilities of intelligence and defense systems, according to Wired, who cited Jonathan Karl of ABC News, among others, as its source. Such documents are so sensitive they are restricted on a "need to know" basis, and as we mentioned earlier, such documents are tracked to see who read them and where they're being stored.
They are supposed to be stored only in a SCIF, or Sensitive Compartmented Information Facility. These are sealed, windowless rooms impenetrable to electronic eavesdropping. Wired reports the Justice Department regularly prosecutes those who mishandle or incorrectly take classified documents out of such secure facilities. Trump claims he has a SCIF, or something equivalent, at Mar-a-Lago. Whether the documents in question were stored there, or someplace else, and whether Trump retained any unauthorized material, were unclear at press time.
Was the raid as unprecedented as it seems?
Authorities have never raided an ex-president's residence before. Critics of how the raid was conducted, including Florida's Senator Marco Rubio, noted that the FBI sent a team of 30 people to Mar-a-Lago. It's a huge place, and the raid reportedly lasted ten hours. Had the FBI dispatched two or three people, it would have taken longer, but when dealing with a former president, more discretion would have been advised, to avoid the charges that the raid was politically motivated to foil Trump's future presidential plans.
How big a setback is this for Trump in 2024?
The raid is unlikely to make a difference in Trump's approval/disapproval ratings. Ever since Trump announced his candidacy for president in 2015, he can do little wrong in the eyes of his supporters, and nothing right in the eyes of his detractors. A Trafalgar poll taken after the raid shows that both Republican and independent voters feel more incentive to vote in the midterms and punish those they see as their political enemies. NPR reported that the Constitution does not bar someone under indictment or even an ex-con from running for president. Section 2071 of the US Criminal Code does disqualify someone from holding any public office if they "willfully and unlawfully" mishandled public records, but there has never been a test case. Conviction carries a maximum three-year sentence. Many legal experts doubt that the attorney general would indict a former president, and even if he was indicted and convicted, it would be the Supreme Court, packed with Trump appointees, who would have the last word on the matter.
(Originally featured in Mishpacha, Issue 924)
Oops! We could not locate your form.
>