| Knesset Channel |
The Dogs of Religious War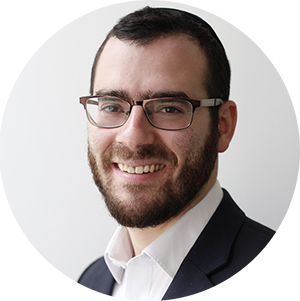 | September 4, 2019
Make-or-break elections for religious status quo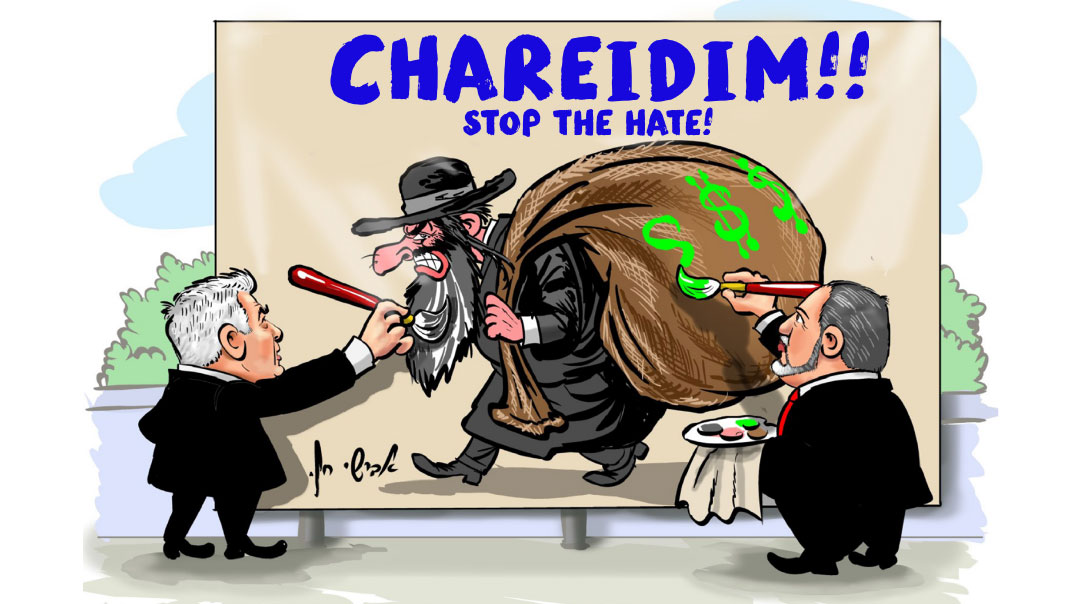 In ordinary times, a sparsely attended Friday town hall meeting in Beit Shemesh would not be an obvious place to glean cutting-edge political insight ahead of Israel's elections.
But times are far from ordinary. In two weeks, Israel's 5.8 million voters will go to the polls (for the second time this year), and a mere 125,000 people may decide the next government — and with it, Israel's Jewish future.
That's because the polls consistently give Avigdor Lieberman ten seats — five more than he got in the last round. According to leading Israeli pollster Mano Geva, those seats are taken equally from the center-left Blue and White party and Bibi's Likud. With the two tied at around 31 seats apiece, Lieberman is the kingmaker. In other words, the crucial swing vote is centered on Lieberman's manifesto.
His scorched-earth antireligious rhetoric has put issues of religion and state at the heart of this election. Up for grabs are whether kashrus and conversions will become a free-for-all, whether halachic marriage will retain legal primacy, and of course, the future of funding for Israel's yeshivos. So, for taking the pre-election pulse, Beit Shemesh is a good place to be. Unfairly, this fast-growing city, home to thousands of Anglos (and to Knesset Channel for the past year), is known across Israel mostly as a flashpoint for secular-religious relations. But as the heated rhetoric from politicians and protesters showed, this city is a bellwether for the current elections.
Having left my ID at home, I was initially unable to get past Knesset Speaker Yuli Edelstein's security detail and join the 20 or 30 people inside the auditorium. But that proved a good opportunity to sit down with Yoaz Hendel, a leading MK in Benny Gantz's Blue and White party, and the second speaker on the schedule.
"Political Frankenstein" is a charitable way to describe Hendel's party. It's a mix of center-left and center-right, Yair Lapid and Boogie Yaalon. It looks like a coalition of the disgruntled — together only for the purpose of ousting Bibi Netanyahu. But a few minutes' conversation sheds some light on the party's real glue: The only matter of substance that binds all the elements is a belief that the religious status quo has to change.
"We have to break the chief rabbinate's monopoly over kashrut and conversion," Hendel says. The familiar shopping list includes the army, Orthodox feminism, public transportation on Shabbos. "We have to separate politics and religion entirely."
Tone apart, this could be Yair Lapid. What's clear is that if the party enters government in any form, Israel's religious status quo will erode significantly.
When I am finally admitted into the hall to hear the latter part of Yuli Edelstein's interview, there are no major surprises. The local Likud faction is vocally represented by a few flag-waving enthusiasts who clap when Edelstein vows never to give back any of the West Bank yishuvim.
But even if he doesn't say very much, Yuli Edelstein is a man worth watching. The former refusenik could well be prime minister if Bibi is brought down by prosecutors. Unusually for a leading politician, he combines sharp political instincts with a genuine affect. He calls for Beit Shemesh to put its religious problems behind, and then leaves the stage for a round of selfies, surrounded by his phalanx of bodyguards.
The audience dwindles to a slightly embarrassing level as Yoaz Hendel takes the stage, followed by former deputy chief of staff Gen. Yair Golan of Ehud Barak's new outfit, the Democratic Camp. Both talk about the Palestinians, but religious liberalism dominates. Golan predictably calls for pluralism (code for Reform), but Hendel surprises, telling the audience: "The chareidim are not the problem — it's the chardal, the heavily religious side of the Religious-Zionist world who want to change the nature of the state."
It's only at the end of the morning that a minor drama enlivens the sleepy gathering. A clutch of chareidi protesters suddenly stand up and shout, "Aliza! Give us schools! Why won't you talk to us about schools for our children?"
This turns out to be a well-known religious-secular dispute involving families who have moved into a secular part of Beit Shemesh in search of cheaper housing. Having gained critical mass, they're now asking for educational facilities to be allocated in the neighborhood to their young children.
This reasonable-sounding request has met a brick wall of resistance from local secular residents who are determined to prevent what they see as a religious takeover of the area. Despite Mayor Aliza Bloch's denial, the religious residents say that she is honoring an agreement with her Likud political backers to keep the area secular by denying them local educational facilities.
An ex-Likud, now Blue and White voter outside the hall says it outright: "We don't want chareidim here. We don't want these people in our neighborhoods, so I'm supporting Blue and White."
Intolerance like this isn't new in Beit Shemesh, but now it's being repeated at the national level, as seen inside the auditorium.
Desperate times call for desperate measures, and in a bid to ensure that no religious vote goes to waste, the normally unthinkable might happen: Degel HaTorah MK Uri Maklev confirms that the party is in talks with various elements of the national-religious world to gain their support in the upcoming elections.
"It's no secret that chardal elements are unhappy with having a secular leader as head of their party," Maklev said, referring to Ayelet Shaked, "and they're looking for a political home for this election. On many issues — Shabbos commerce and public transportation, conversion, the recent Supreme Court ban on gender-separate public events — we see eye-to-eye. In today's situation, they could support us."
The Elul 2019 elections have released the dogs of antireligious war; a key minority of voters seems interested only in altering Israel's Jewish nature. The election may yet turn out to mark nothing other than Bibi's triumph — yet again — against the doomsters, pollsters, and Avigdor Lieberman.
But if he loses, or if a center-left coalition is forced on him — the casualty will surely be Israel's halachic status quo.
(Originally featured in Mishpacha, Issue 776)
Oops! We could not locate your form.
>