| The Rose Report |
The Deal of Which Century?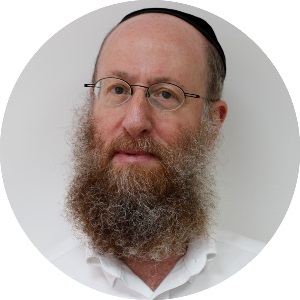 | June 26, 2019
Beyond Bahrain: Is the Deal of the Century a desert mirage?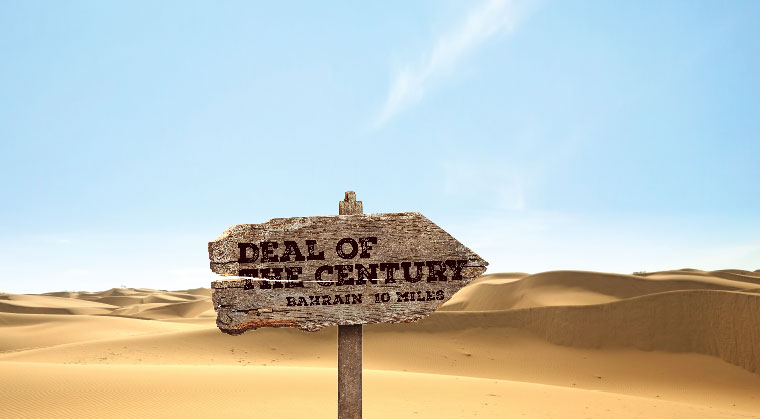 P
art One of the Trump administration's deal of the century — or opportunity of the century as Jason Greenblatt described it — is on the table. The proposed $50 billion plan to refurbish the Palestinian economy in Gaza and the West Bank was the first course served at this week's Bahrain conference.
The main course — the political blueprint for Arab-Israeli peace — is simmering on the stove, until close to Thanksgiving, which is when a new Israeli governing coalition should be in place after the do-over election on September 17.
Conventional wisdom states the Trump plan is already doomed because the Palestinians summarily rejected it. There is also no guarantee that Arab leaders and businessmen will agree to finance the deal, or that the investment arm set up to handle any flow of funds can keep the money away from the sticky fingers of kleptocrats and terrorists. The administration has yet to elucidate to the Israeli right, once again poised for victory in September, how entrenching and enriching the Arab population in Gaza, Judea, and Samaria is to Israel's long-term benefit.
Last week, before details of the plan were released, I conversed with Zalman Shoval, who served as Israel's ambassador to the US for five years in the 1990s and was intimately involved in every major Arab-Israeli peace negotiation, including the 1978 Camp David accords with Egypt, the Madrid Conference following the 1991 Gulf War, the 1994 peace treaty with Jordan, and talks with the Palestinians at the Wye Plantation in 1998.

Some of these parleys succeeded and some failed. Shoval says the Trump plan is missing the one crucial ingredient for success.
"Any plan brought about from the outside, which is not supported by the actual players — us and the Palestinians — has no chance of really working," Shoval said.
He concurs that America has always played a principal role in facilitating peace, but only after a meeting of the minds, or an agreement in principle among the players themselves. "Neither the Egyptian-Israeli peace treaty nor the Oslo agreements were born in the State Department," Shoval said. "They were started by the sides themselves."
Shoval is keeping an open mind, but he isn't holding his breath.
"Look, I don't know if the Trump plan is ideal or not," he said. "I haven't seen it. And I suppose there are some good things, some bad things. But as long as the Palestinians, or the Palestinian leadership at least, has viscerally and ideologically not accepted the right of the Jewish People to a state of its own, which they haven't, there's no chance. That is the real obstacle."
(Originally featured in Mishpacha, Issue 766)
>