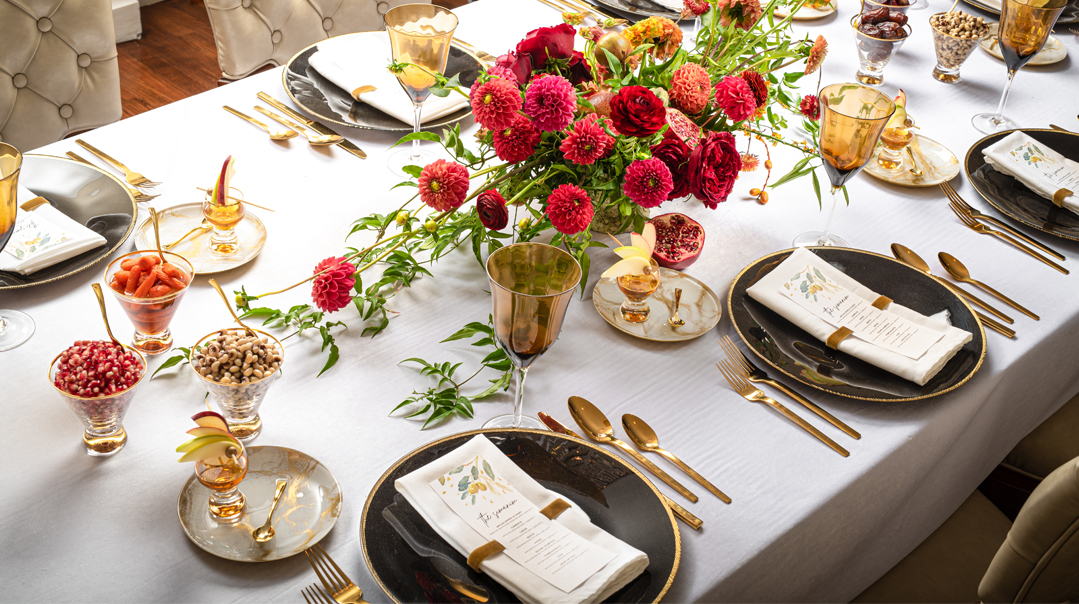 A table set for Yom Tov is naturally special. Adding some small touches to identify the day sets the tone and suggests the spirit. Incorporating our hope for a wonderful new year is one way we convey our warm wishes to our families and guests.
Dashing Dishes
The dishes I used here are made by Classic Touch. I got them at Set Your Table in Lakewood, NJ. Their large selection at all price points just got even greater with the opening of their stunning new store. I chose white velvet fabric for the tablecloth, purchased at Stitch N' Sew of Lakewood. They now have many colors available in 72-inch width. In addition, the velvet does not need hemming and can be dried in a dryer. Think Succos!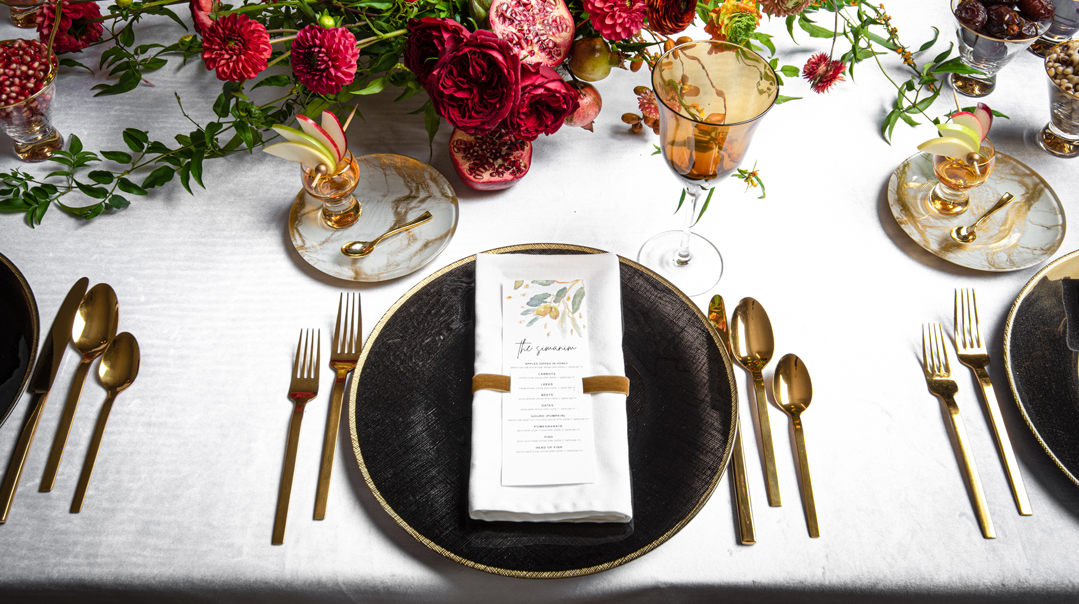 Classy Cards
Beautiful matching simanim cards at each seat defines your Rosh Hashanah table. (To purchase the simanim cards shown in this picture, go to yaelivogel.com.)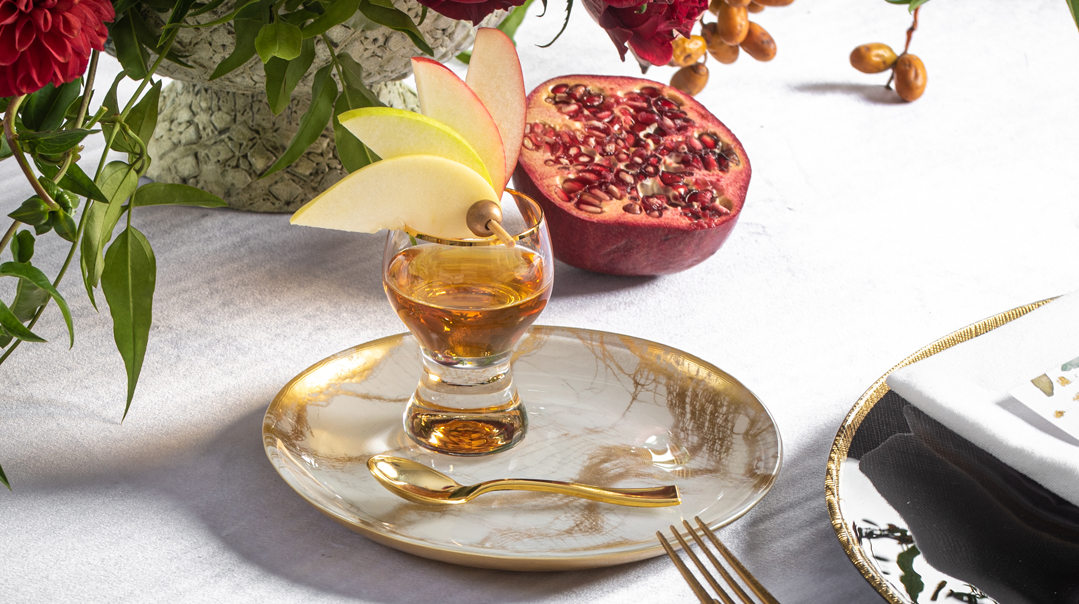 A Fan-tastic Year
Wishing you not only a sweet new year, but one that's "fan"tastic in every which way.
Slice apples thinly.
Stick the toothpick through all four slices and fan them out.
Lay the toothpick across the shot glass.
YOU WILL NEED:
4 apples in different colors
A fancy toothpick
shot glass filled with honey
Arrangement Add-ons
There are plenty of apples and pomegranates to go around on Rosh Hashanah. Weaving them into your floral arrangement adds visual value and some sweet sentiment to your Yom Tov table. Thank you to Bre Designs for creating this stunning centerpiece (@bre_designs, 718-675-3890).
(Originally featured in FamilyTable, Issue 661)