| The Moment |
Shehecheyanu on a Precious Weekly Chavrusashaft | December 9, 2020
Rav Yitzchok Zilberstein and Rav Chaim have been learning together every Friday morning for decades, but they haven't seen each other since before last Purim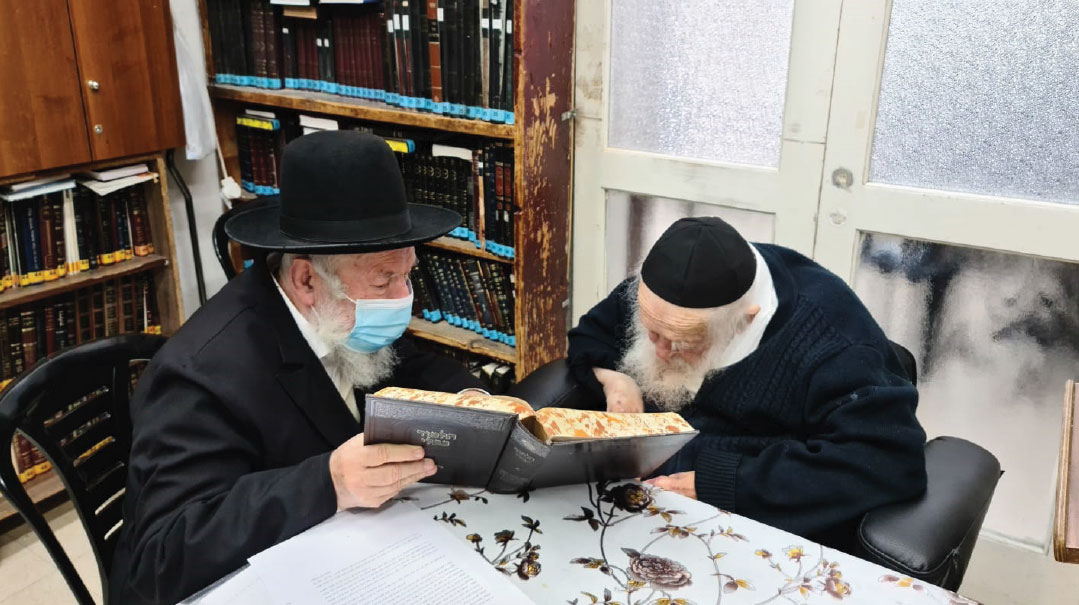 A few weeks ago, after having recovered from coronavirus, Rav Chaim Kanievsky started serving as sandak again and allowing visitors to the home. And last Friday, the Rav took another step toward returning to routine when he resumed a precious weekly chavrusashaft with his brother-in-law.
Rav Yitzchok Zilberstein and Rav Chaim have been learning together every Friday morning for decades, but they haven't seen each other since before last Purim.
Rav Zilberstein, a venerated posek and popular speaker, set a halachic precedent as he walked into Rav Chaim's room and beheld the brother-in-law he hasn't seen in more than half a year. In a voice heavy with emotion, he called out the brachah of shehecheyanu with Hashem's Name, and only then sat down to learnlearn.
(Originally featured in Mishpacha, Issue 839)
Oops! We could not locate your form.
>