| Knesset Channel |
Selichos in Tel Aviv, and Israel's Political Future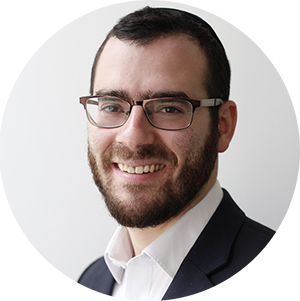 | September 18, 2019
Rav Chaim in Tel Aviv, and Israel's political future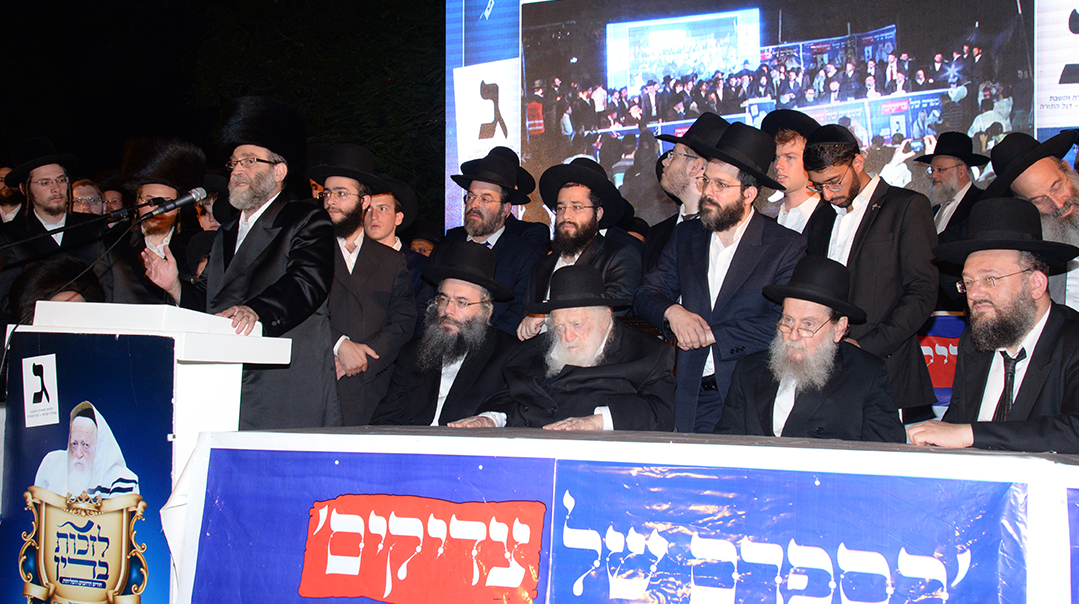 Photo: Shuki Lehrer
Campaign posters for Israel's Elul 2019 election will have been reduced to a pile of trash by the time this column is read. Bibi's year-long quest to acquire 61 seats in the new Knesset will have reached its conclusion, one way or another. But the question that has defined this repeat-election cycle will be with us for a long time to come.
Will Israel be a Jewish country merely by virtue of a Jewish majority, or will the religious status quo hold? Leaving aside the insanity of ignoring the real threats Israel faces — a tightening ring of steel from Iran on three fronts — that has been this election's binary choice: vote Bibi plus the religious status quo, or boot Bibi and axe the country's religious character.
At a historic Selichos-cum-election event in gritty south Tel Aviv featuring Rav Chaim Kanievsky, there was a wealth of insight into this long-term question. For a week leading up to the election, the gadol left Bnei Brak for an unprecedented series of events up and down the country. But none was more totemic of this election's fault line than Rav Chaim Kanievsky's appearance on Motzaei Shabbos in Tel Aviv.
This was probably the first time that the hardscrabble Hatikvah neighborhood — home to African immigrants, Chinese workers, and poor Israelis — has been subjected to classic chareidi stump speeches. But the crowd's response put the lie to the Lapid-Lieberman narrative that non-chareidim all want a religious reformation.
"We want a Jewish country," new Agudat Yisrael MK Yaakov Tessler said, drawing applause from the hundreds of local, mainly traditional Sephardic Tel Avivians and remnants of the city's old chareidi population. "We want Shabbat, kashrut, Torah, and this is what is being threatened in this election."
Loud cheers erupted (and a sole protester heckled) as Degel HaTorah MK Moshe Gafni boomed over the park, "We're in the middle of a culture war. Yair Lapid said, 'You take Bnei Brak — but Tel Aviv is ours.' I say to him, 'No, Tel Aviv is ours. Here in Tel Aviv they follow Rav Kanievsky and other gedolei Torah." It's a generalization, but the response showed that there is truth there. A significant traditional demographic is distressed by the challenge to Israel's religious life, and the threatened secularization of Israel's public square.
Ben Elyagon, holding court on a bench on the perimeter of the event, confirmed this. "We're all Tel Avivians who've been chozer b'teshuvah," he said gesturing to his track-suit and sneaker-clad friends. "The whole of the next neighborhood, Kfar Shalem, is like us." Asked whether he was familiar with Rav Kanievsky, Elyagon is incredulous.  "Do we know Rav Kanievsky? He's a great tzaddik!"
And surprisingly for a group who looked like Shas party stalwarts, their electoral affiliation was already decided. "We'll vote Gimmel," he said, referring to Yahadut Hatorah by its electoral letter. "They've helped us with what we need here in the neighborhood."
With the crowd devoutly singing along to a head-spinning mix of the Sephardic "Adon Haselichot" and "Ben Adam Mah Lecha Nirdam," performed in Sephardic accents by a streimel-clad choir, Elyagon added another nugget of political insight. "Why don't Shas and Gimmel unite? We would vote for that."
This idea — first floated earlier this year in Mishpacha's Hebrew edition — dominated chareidi political discourse in the run-up to the first election in April. It was scotched ultimately by Shas party leaders, worried that a united front would put off traditional voters drawn by Sephardic identity. But with a growing base of newly religious Sephardic voters willing to vote for Rav Chaim Kanievsky, might this idea gain traction?
The Tel Aviv rally was part of an offense strategy coming from the Degel leadership to increase the voter base beyond the core chareidi constituency. Part of the new initiative was a slick social media campaign targeting secular Israelis, and featuring secular personalities. "What would Israel look like without chareidim?" it asked. "Someone has a heart attack, and no one comes — because Hatzalah is run by chareidim."
Social media has proved a useful tool to counter anti-religious bigotry, and has rallied otherwise secular voters in places like south Tel Aviv, Dimona, and Yerucham to consider Gimmel. Every Knesset seat in Israel translates into about 33,000 votes, and long-term this is a demographic that could well decide that their place is with chareidi parties, and not the secular right.
As the event winds down, young local teens take the microphone and pledge to wear tzitzis, keep Shabbos, or eat kosher — and then bend to kiss Rav Chaim's hand. The gadol's car is mobbed as it's driven away and Degel MK Uri Maklev takes note: "This is the real answer to the media hatred over the last few months," he tells Knesset Channel.
And if a few hundred people gathered in a park seem a puny response to the deluge of bigotry that has spilled over from the airwaves into Israeli life in this election, two latecomers provide elaboration.
"Oh, no! We've missed the Rav," says one secular-looking teen to the other in disappointment.
It's testament to the fact that Torah greatness still has currency well beyond the religious world — and Lapid-Lieberman have no majority against that.
(Originally featured in Mishpacha, Issue 778)
Oops! We could not locate your form.
>