| A Few Minutes With |
Rep. Nicole Malliotakis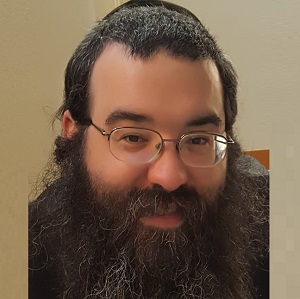 | January 13, 2021
"We are going to speak out and we are going to draw attention to what they are doing and we are going to fight back"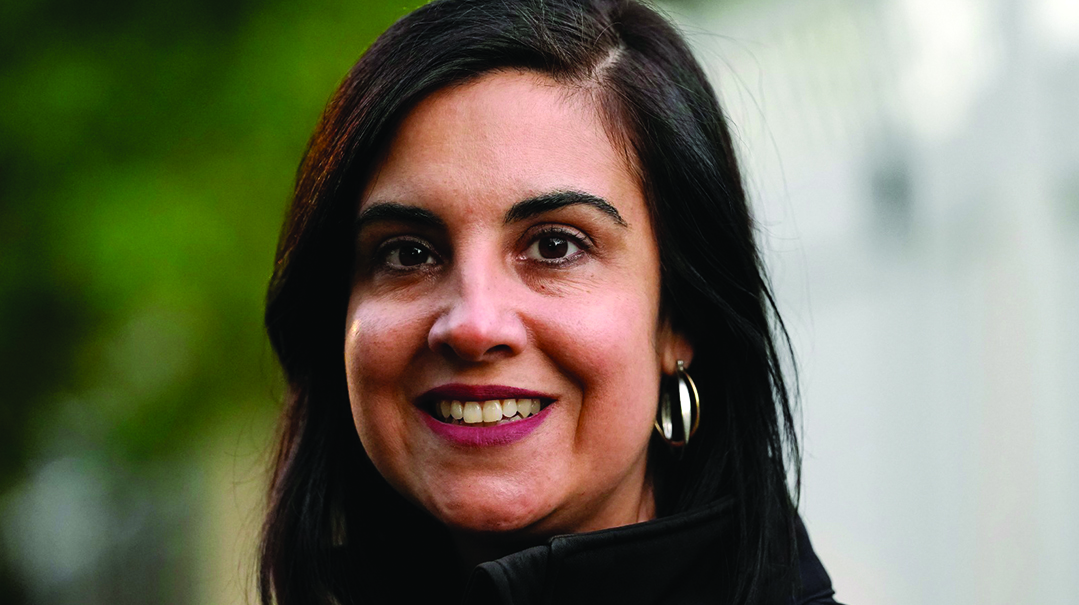 Photo: AP Images
Move over, Squad, the Freedom Force is on the march and they are double you in size and passion.
Nicole Malliotakis, who won a tough race to become New York City's sole Republican in Congress, intends to be an outspoken voice against AOC and her friends in the Democratic Party's progressive wing. The 40-year-old from Staten Island is well-known to the Orthodox Jewish establishment from her decade serving in the state Assembly and her 2017 run for mayor of New York.
Malliotakis's father was born in Greece, but she describes the hardships her mother had growing up in Castro's Cuba as the impetus for her drive to "preserve" the American dream. She received a rude welcome to Congress, when on her first full day of work, she was forced into an underground bunker when a crowd who attended a rally for President Trump overran the Capitol.
What a welcome to Congress.
Oh, you're not kidding. It's been a crazy, crazy week.
How was it from a freshman's point of view? You're not a week into Congress and you already had the event of a lifetime.
Look, one of our first responsibilities as members was to certify the Electoral College vote. There were two states that were questioned due to irregularities, allegations of fraud, as well as the indisputable fact that these two states violated their own constitutions and the Constitution of the United States by changing rules without consent of the state legislature.
It was obviously unfortunate, and I condemn in the strongest terms possible, what occurred on the floor afterward. There was violence, there were attacks on our police officers, and one of the officers died as a result. This is not the way America works.
Democrats and many media outlets have said that the challenge to the electors' certification was an attempted coup. What do you say to those claims?
I don't want to compare it to any other circumstance, especially while this thing is playing out. But I would say that this was not an attempted coup. This was members of Congress reviewing the Electoral College certifications of each state and either accepting them or rejecting them. Two of the states were challenged — Arizona and Pennsylvania — members spoke both for and against, and then there was a vote. And those two states were rejected by some, but not enough to not certify. But even if there were enough votes, it wouldn't have changed the outcome of the election.
So the idea that this was a coup or an attempt to reverse the election is nonsense. This was about rooting out election fraud, this was about states violating their constitution, and this was about voter integrity and shedding light on the need to have a hearing on what occurred in these two states and to improve the process going forward.
My question is whether Democrats will try to take advantage of this crisis to destroy anything to do with Trump. We are already seeing people getting fired from their jobs for having attended a Trump rally, and we now have this second impeachment, which is unprecedented.
That's nothing new, that they hate the president. This is the hypocrisy — they spent four years questioning the legitimacy of President Trump's election, they had countless baseless investigations, they had an impeachment that cost taxpayers millions of dollars, and yet, when we reject the electors of two states — which wouldn't even have an impact on the overall election results — they are now using this opportunity for politics.
Congresswoman, I heard that you have joined a Counter Squad called the Freedom Force to counter AOC and her friends and to stand up for conservative values. Can you tell me a little bit about it?
Sure. On the very first day of our orientation a number of alliances formed. In this case, it was started by Carlos Gimenez, who came to this country as a six-year-old boy from communist Cuba, Maria Salazar, who is the daughter of Cuban refugees — I am the daughter of a Cuban refugee as well — and Victoria Spartz of Indiana, an immigrant from Ukraine who grew up under Soviet Union rule. This was a natural alliance that formed as a result of the experiences of our families and we share concerns about those who are attempting to move our nation toward socialism.
Your parents were there at your inauguration. How did your mother feel, growing up in a dictatorship and then attending her daughter's inauguration in the capital of capitalist United States?
My parents came here for freedom, for liberty, for opportunity. They came here to pursue the American dream. The fact that their daughter is a member of the United States Congress is an example of the American dream and why we need to preserve this so that everyone has that opportunity. The threat of socialism takes that away. There are those individuals who want to fundamentally dismantle our nation and move us toward socialism — and we reject that.
Millions of immigrants such as my parents came to this country to escape some of the policies that Democrats are pushing forward today.
How do you and the Freedom Force plan on fighting those policies on a practical level from the minority? The other side will have the White House, the Senate, and the House. Which buttons will you have to press to get your agenda passed?
Well, I am going to use my voice and my vote. We are going to speak out and we are going to draw attention to what they are doing and we are going to fight back. We are going to ensure that the other view is presented and we are going to base our debate on merit.
Which specific items are you planning on focusing on? How is the Republican Party planning on reinventing itself over the next two or four years when it will be without power?
Look, I've been in the minority for my entire career and yet I've been effective in stopping many of the policies of the left. For example, as a member of the New York state legislature I've been able to help stop some of the policies put forward by Mayor de Blasio, by Governor Cuomo — not all, we don't win every battle, but we make a difference and we present an important viewpoint. And when we get the support of the public then we are able to win some of these battles.
So for example, the bail law that was a complete disaster in New York State, we were able to push back and get them to revise it. Although it's not as good as it should be, we were able to get different changes put in — we were able to get homicide, manslaughter, felonies, strangulation, and hate crimes added back to the list in which a judge can use discretion in denying bail.
What were some of the pressures that were placed on you ahead of this vote to certify the Electoral College?
I was always keeping an open mind and listening to the public debate. I had done my own research by looking at some of the previous court cases about this election. Some of the cases have not been heard in court — they did not have the proper hearing because of the political response timeline. Courts did not hear the evidence, they did not have the full discovery process that allows witnesses to come forward about the fraud. We should have a proper hearing to hear the allegations that will be put forward in these lawsuits.
Was there pressure from the political leadership of your party to vote either way?
No. The conference, as you can see from the vote, was very split. They were many different viewpoints, there were many different arguments both for and against, and everyone needed to vote their conscience in line with where they believe their duty to the constitution lay.
My view was that I was upholding my oath to the constitution by rejecting electors from states that violated their state constitution and the Constitution of the United States.
You spoke before about procedures, how it's similar to Albany. There is one crucial difference, that in Albany they pass hundreds of bills every year, while in Washington they could pass one bill that encompasses hundreds of items. Does that give you an opportunity to have a greater say in legislation? For example, as a member of the minority you might not be able to get a law passed but you can tweak a bill or quietly add an item to an omnibus bill that could benefit your constituents.
Yes. A lot of the work here is done in committees which is where people work in a bipartisan fashion. You know, it is very different than in Albany. In Albany, the committee process was a joke — there was no committee, there was no discussion, no debate, the bill just automatically passed and there was no opportunity to make it better in the committee process. Over here, most of the work gets done in the committee, so you have a chance to have influence.
The second thing is, I would say you have to be very cautious when it comes to omnibus bills. I've always been concerned about them, particularly what you saw happened with the COVID relief bill, a bill that was jammed through by Speaker Pelosi. We have to stop with this sentiment that they have to pack the bill in order for you to find out what's in it. People need to have the opportunity to read through the bill instead of jamming through a bill that could have thousands of pages and I don't have any opportunity to review them. That makes it very difficult to do due diligence.
Aside for the legislation you want to pass as part of the Freedom Force, is there any specific legislative item you want to pass personally — a post office named after someone, for example?
I would like to see some type of lockbox legislation that ensures the money that we give to our law enforcement for various programs and initiatives such as counterterrorism cannot be raided by local municipalities. When we give the city federal funds for the NYPD, we want it to remain intact and used for its appropriate purpose.
And the same thing, really, should go for other things such as housing and education. We know from history that Mayor de Blasio misspent our taxpayer money.
On the same topic, what is your opinion about bailing out New York state, New York City, the MTA?
Of course I want to see money come to my city and state. But the question is how it's going to be spent. We have a responsibility to make sure that there are restrictions to that funding, that there are commitments made and it is being spent for its intended purpose. With our mayor, since he's been elected everything has gotten worse. Money has been squandered on programs that have been a complete failure — whether it's Thrive NYC or the Renewal schools program.
I also believe that a portion of the money that the state receives must be used to help small businesses that were forced to shut down by the governor. That will be something that I will advocate for.
How have you acclimated to Washington DC? Do you already have housing? Do you know your way around?
Listen, it's been an adjustment having been a legislator in Albany for a decade. The procedural aspect of how they operate on the floor is very similar, and we put together a great staff, a dynamic team of individuals who are passionate, who share my values, who share my concerns for the future of America. We are going to work very hard to ensure that we support our law enforcement, that we give them the tools they need to keep us safe, that we support border security, that we overcome this pandemic as quickly as possible and we reopen this economy and put Americans back to work. That needs to be the main priority as we enter the new Congress.
(Originally featured in Mishpacha, Issue 844)
Oops! We could not locate your form.
>