| On Site |
Real Feel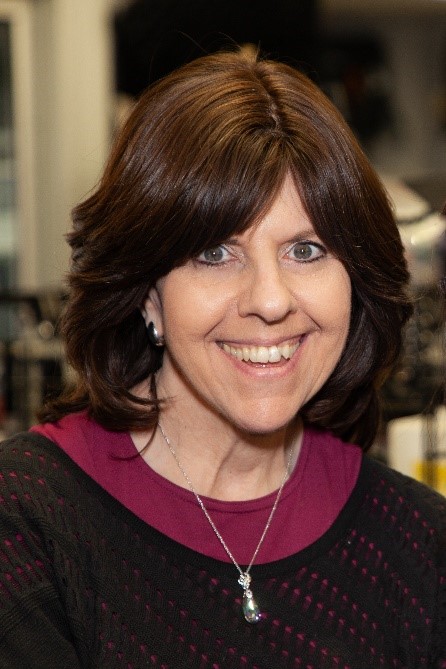 | February 19, 2020
Nothing like a life-sized doll when the stakes are life and death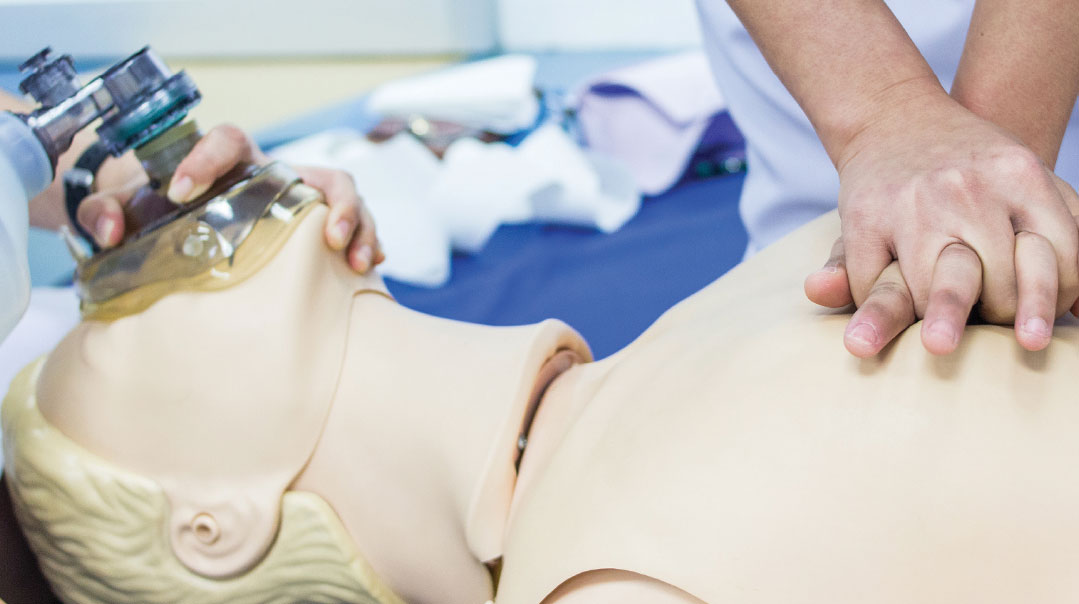 When a state-of-the-art simulation learning center was proposed at the Greater Baltimore Medical Center (GBMC), nurse educator Deborah Higgins was thrilled with the idea of such a creative way to bring superior training and education not only to the nursing staff, but to the hospital's entire health care community.
"This is the realest you're going to get, next to being there with the patient," says Deborah, the center's simulation coordinator. "And this learning center is not only for nurses, but also for nursing assistants, doctors, respiratory therapists, and medical assistants from our private physician practices."
It was my longtime friend and retired school nurse, Judy Elbaum, who prompted me to take a tour of the GBMC Simulation Innovation Learning Center, located on the grounds of one of the largest community hospitals in the Mid-Atlantic region. Judy works under Deborah in a volunteer capacity at this center that trains physicians, nurses, and support techs in the 342-bed acute and subacute medical center in a true-to-life hospital ambiance on practice mannequins.
The simulation center, created to imitate real-life settings, train personnel for almost any medical situation, from inserting an IV to performing complex surgery to practicing difficult conversations with patients. It's a critical part of GBMC's continuing education program, helping staff grow their skills and adapt to evolving medical techniques and technology.
"When you look at one of these mannequins, it might at first seem like a plastic doll, but it actually 'breathes,' and, for example, its pupils dilate if you shine a light in its eyes, so a trainee can actually listen to the sounds of its lungs and other internal organs," says Deborah, who started her medical career as a paramedic and has been working at GBMC for the past 30 years, spending 21 years in the emergency department, and more recently as an education specialist. "We practice a lot of code situations here, so they're able to recognize a deteriorating patient and have a trial run on what to do, which teams to call in, and so forth. Staff trainees can always take away something they can bring back to the bedside."

High Fidelity
Not every hospital, even teaching ones, have simulation centers. A lot of smaller ones may have a room dedicated to simulation with a single mannequin, which may ultimately remain in its box because no one there has learned what to do with them.
"We really wanted to mimic the hospital environment in our center," says Deborah, leading the way into a hallway complete with Purell dispensers and equipment carts. The center has been her baby from the get-go. "Before consulting with the architects who designed this center which I was to head, I went to the hospital and took pictures of every corner of every unit. I had a vision."
"Since its opening in 2012, we've undergone expansion and renovation to this all-donor-funded center," continues Deborah, clad in a white monogrammed lab coat, with Judy at her side, as we enter the low fidelity simulation room.
"When we talk about simulation, we have to look at the level of fidelity, or realism, in the mannequin. These people are all task trainers," Deborah explains, pointing out the teachers hovering over the least costly mannequins. "Here they concentrate on tasks such as Foley catheter insertion. We also train physicians in here to do things like inserting a larger central catheter. And we simulate scenarios such as the chest ceasing to rise and fall, or if there is no pulse. I can use various mannequin makeup techniques to demonstrate bruising or different types of injuries as well.
(Excerpted from Mishpacha, Issue 799)
Oops! We could not locate your form.
>