| The Beat |
Rapprochement in Riyadh
| April 18, 2023
In a Chinese-brokered reconciliation, Saudi Arabia restored diplomatic relations with Iran after a seven-year rift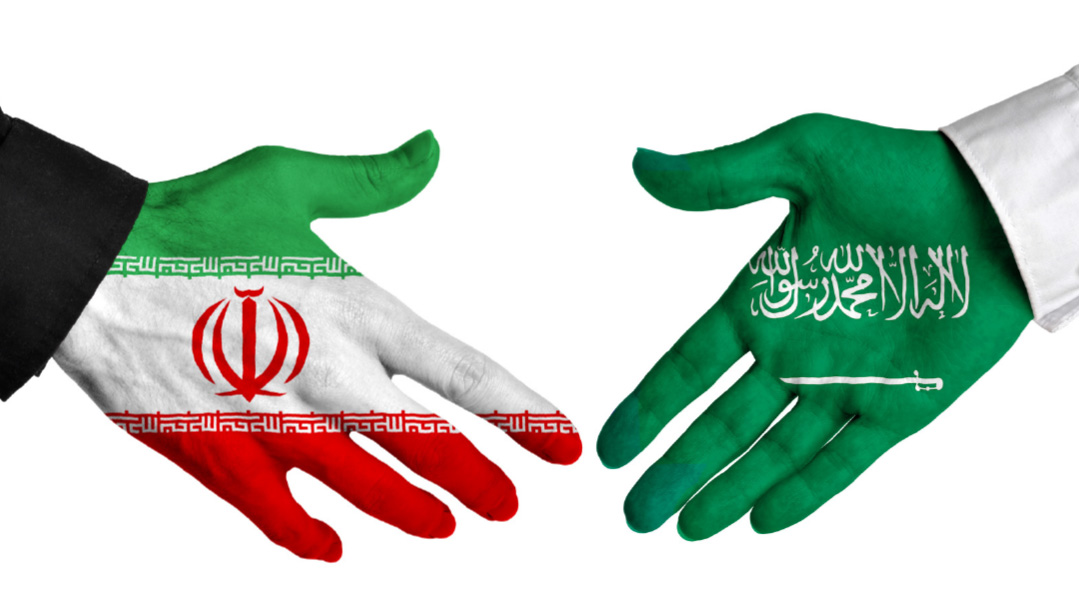 Rapprochement in Riyadh
The Middle East has been a conflict-strewn battleground for decades, with nary a sign of peace in sight in any of its many disputes, but last month, two of the region's biggest rivals announced a warming of relations. In a Chinese-brokered reconciliation, Saudi Arabia restored diplomatic relations with Iran after a seven-year rift.
Iranian foreign minister Hossein Amirabdollahian tweeted that the deal marked the beginning of "official diplomatic relations... economic and commercial cooperation, the reopening of embassies and consulates general, and the emphasis on stability, stable security, and development of the region."
The real marker of progress will be in Yemen; if Iran is serious about ceasing destabilizing activity, it will stop supplying weapons to the Houthi rebels in Yemen's eight-year civil war.
"I know from my conversations with the Saudis, they are going to be watching the Yemen space," Tim Lenderking, the Biden administration's envoy for Yemen, told a think tank audience in Washington earlier last week.
It's a further sign of Chinese encroachment on what was historically the US's sphere of influence, as America is perceived to be gradually withdrawing from the Middle East.
Rock Star Ron
$382,000
That's the amount Ron DeSantis helped raise for New Hampshire's state Republican Party. He sold out its major fundraising dinner and was mobbed by party activists after his speech, which received multiple standing ovations.
The Florida governor defied New Hampshire governor Chris Sununu's advice for nominees not to sweep through the primary state like "rock stars," glad-handing the party faithful and soaking up their adulation.
Still, New Hampshire prides itself on its ability to weed out the politicians who lack the retail political skills to do the small-shop stuff — the "living rooms and backyard barbecues," as former New Hampshire GOP chair Wayne MacDonald said in an interview. DeSantis has been accused of lacking precisely those talents. Will he survive New Hampshire's retail politics wringer?
Starmer Plays Dirty
For three years, Labour leader Keir Starmer presented himself as a decent, stable contrast to the chaotic and freewheeling Boris Johnson. Now, the technocratic and competent Sunak's personal popularity has been pulling up the Conservative Party's abysmal ratings, so he's become the prime target for Labour, whose 30-point lead in polls has halved since February.
But the series of highly personal attack ads blaming Sunak for Conservative failings since 2010 (five years before he became an MP) backfired. Many in Starmer's top team didn't share them, and one strategist lamented the fact that he'd ceded the moral high ground. One gleeful Downing Street source told the Sun, "It played into voter concerns around Starmer — that he just criticizes from the sidelines, never offers any solutions, and that he lacks authenticity."
One worried shadow cabinet minister put it best to conservative commentator Fraser Nelson: "Our lead is soft, and we don't have much of an agenda."
Macron Diverges
Clad in a hoodie with the words "French Tech" emblazoned on the front, French president Emmanuel Macron told reporters en route back from a visit to Beijing that it was not in Europe's interests to follow the US into a conflict with China over Taiwan. "The worst thing would be to think that we Europeans must become followers on this topic and take our cue from the US agenda and a Chinese overreaction."
China hawks in Washington responded with fire and fury. Republican Mike Gallagher, chair of the House Committee on China, branded Macron's comments "embarrassing, disgraceful, and geopolitically naïve." Ouch.
Former UK PM (and foreign secretary) Liz Truss also said he was wrong to imply the Chinese problem was solely a US one, and that the conflict had consequences for Europe and all democracies.
Macron's declarations of strategic autonomy and divergence from the US on China policy have been enthusiastically received by party leaders in Beijing, who believe this weakening of the transatlantic relationship will only benefit China. They may well be right.
Gaffe-Prone Joe, Irish style
"The BBC? I'm Irish," Joe Biden told a reporter last year, who had told the president which outlet they were from.
Though his closest ancestors on the Emerald Isle go back three generations, Biden considers himself Irish and is deeply proud of his heritage. His visit to Ireland, a celebration of 25 years since the Good Friday Agreement ended decades of sectarian violence in North Ireland, was hailed as a "homecoming" for the president.
It was unfortunate, then, that he confused the Black and Tans, a British militia that terrorized Ireland a century ago, with the New Zealand rugby team (All Blacks). Biden also seemed to think Foreign Minister Micheál Martin was still Irish PM, (a role he left in December) and misnamed Martin's hometown, calling the Cork-born foreign minister "a proud Louthman."
The Irish, eager to capitalize on these familial links, perceived the gaffes as charming, rather than bumbling. The US electorate, however, do not find Biden's mental shakiness nearly so endearing. A CNN poll last month showed 67% of Americans think he's too old for office.
(Originally featured in Mishpacha, Issue 957)
Oops! We could not locate your form.
>