| Tribute |
Rabbi Yitzchok Lowenbraun: A Torah Heart | May 25, 2021
Rabbi Yitzchok Lowenbraun, or Reb Itchie as he was affectionately called, wasn't just a rebbi for his students — he was a father. He and his wife, Rebbetzin Miriam Lowenbraun a"h, changed the lives of hundreds, if not thousands, of public school youth and their families
The First Bobover in Brooklyn
Reb Itchie's father, Reb Yosef Hersch Lowenbraun a"h, was born in Bochnia, Galicia. He learned alongside Rav Shlomo Halberstam ztz"l, the third Bobover Rebbe, and the two developed a lifelong friendship. In 1939, he left his wife and two sons behind in Poland to visit his parents who had settled in Brownsville, Brooklyn. The war suddenly broke out in the middle of his visit and he was unable to return home to Europe. His first wife and sons perished at the hands of the Nazis y"sh.
After the war he remarried Edith Eichenbaum (a relative of Sara Schenirer) and opened up the famous Lowen's Bakery in Crown Heights. The Lowenbrauns had three sons — Benzion, Yitzchok, and Shloime. All of the boys attended the Bobover cheder in Crown Heights.
When Rav Shlomo Halberstam came to America in 1946, Mr. Lowenbraun greeted him at the port. "He was one of the first Bobover chassidim in America at the time," his oldest son, Mr. Benzion Lowenbraun, recalled. "But he was more than a chassid. I heard many times from the Rebbe that my father was one of his closest friends."
A New Way of Life
Reb Yosef Hersch passed away suddenly in 1959, when Itchie was only 10 years old. The Bobover Rebbe's driver said that he never saw the Rebbe cry so much for a chassid before. After their father's death, the Lowenbraun boys had an open door to the Rebbe's house.
"We always felt that we were more than welcome," Mr. Benzion Lowenbraun recalled. At the same time, Itchie became a ben bayis by Rav Mordechai Dov Ber Twerski  — son of the Hornesteipler Rebbe of Milwaukee and nephew of the Bobover Rebbe. The Twerski's open home would later shape Reb Itchie's approach to life and kiruv.
"From when I was a little boy on, I would come to their house every Friday night," he recounted in a speech recorded in 1985. "I saw the way they would accept every Jew no matter what background, heard words of Torah, singing, and many chassidic stories. It was that point that opened my life to a new way of looking at the world and the Jewish People, and to aspire to great things. They also showed me that you're able to remain securely anchored in the Torah world while reaching out to your fellow Jews."
Reb Itchie went on to the Yeshiva of Eastern Parkway for high school and worked as a counselor in Camp Torah Vodaath in the summers. In 1967 he moved to Baltimore to join Ner Israel. Eventually a shidduch was proposed for Itchie with the daughter of Rav Shloime Twerski of Denver, the Bobover Rebbe's nephew.  Itchie's mother, who wasn't sure if the shidduch was appropriate since they didn't have the yichus the other side did, went to speak to the Bobover Rebbe. He turned to her incredulously and asked with all sincerity if she found something wrong with his family. "What could be better than my sister [Rav Shloime's mother] and my best friend making a shidduch?" he asked. "I'll be a mechutan on both sides." With Itchie's marriage to Mimi Twerski, Rav Shloime Twerski became not only his father-in-law, but his spiritual guide for life, connecting him even more deeply to the warmth and open Shabbos tables of the Twerski dynasty.
In 1973, NCSY approached Rav YaakovYitzchok Ruderman, rosh yeshivah of Yeshivas Ner Israel, asking for a recommendation to fill the position of first full-time director of the fledging Atlantic Seaboard region of Maryland, Pennsylvania, and Virginia. Reb Itchie, a chassidish yungerman with zero kiruv experience, was learning in kollel in Ner Israel at the time. The Rosh Yeshivah immediately recommended him for the position because of his reputation as a dynamic camp counselor.
"At the time, a beard was unheard of in NCSY — let alone a shtreimel and beketshe," Reb Itchie's oldest son, Rabbi Yosi Lowenbraun, former rosh yeshivah of Yeshivas Aish Kodesh in Norfolk, Virginia, says. "People thought he wouldn't last more than a year." Instead, he held the position for the next 18 years and transformed the region into one of the most innovative and successful kiruv operations in the country.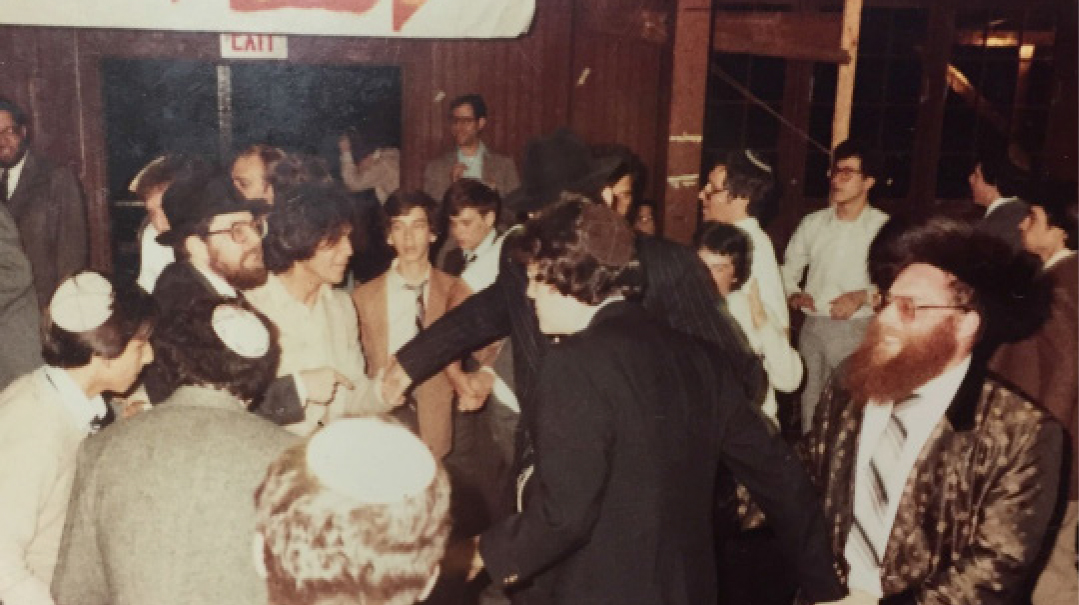 Room for Everyone
"He innovated in every area of the field," Rabbi Dave Felsenthal, former Chief Innovation Officer at the OU, long-term NCSY administrator, and one of Reb Itchie's close students, explains. "His shabbatons became the gold standard, and the Atlantic Seaboard region of NCSY became a national leader in all areas." At one point he got the Baltimore Orioles to play a basketball game with a group of NCSY advisors for charity, had break dancers from Baltimore's inner city teach kids to dance at a shabbaton, and brought in Rabbi Shmuel Brazil and Abish Brodt to lead a campfire kumzitz. Every shabbaton concluded with a musical Havdalah with a professional band.
"Whether it was starting the first NCSY public school clubs, teen Torah centers, or Jewish Overseas Leadership Trainings (JOLT), his Motzaei Shabbos band, or fundraising concerts — he believed in doing things big," Felsenthal says.
But it wasn't just his innovation that was unique. It was his sincerity, his authenticity, and his warmth.
And not to mention his singing. The singing on Shabbos went for hours, interrupted only by divrei Torah. They had 40 to 50 people at Shalosh Seudos almost every week. Many students reported that their journey to becoming frum was inspired by the singing.
"The Baal Hatanya says that a niggun can take you from where you are to where you want to be," former student and Director of NCSY Camp Sports, Rabbi Jon Green, says. "Rabbi Lowenbraun understood where a Jewish neshamah needed to be and used all the ways he could to speak to the neshamah to get them there."
"My parents' method of kiruv wasn't that we have to go down to their level. Rather, they brought everyone up to their level," Rabbi Yosi Lowenbraun recalls. "My parents were referred to as the dynamic-duo. My mother was instrumental in everything that they did. Their home was open to everyone and anyone. It was like the Beis Hamikdash — it makes no sense b'derech hateva how they fit so many people in there."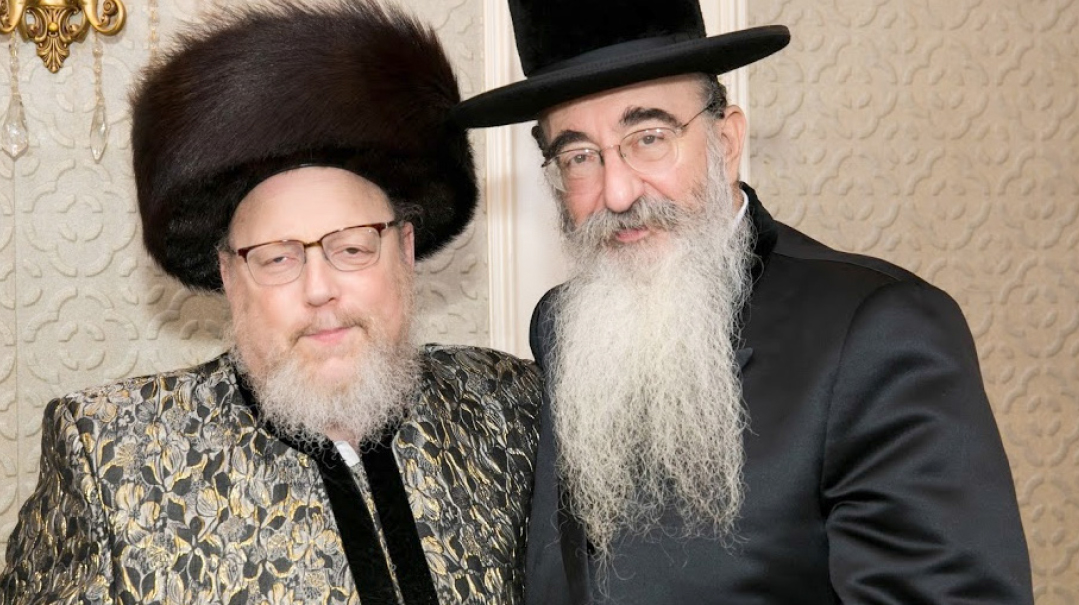 Warmth with Expectations
At a kiruv training seminar, Rabbi Lowenbraun gave out a package of source materials to a group of mekarevim. Inside the package was a container of cholent. "This is how you do kiruv," he explained. "If you want to impact someone's life you have to invite them to your house for hot cholent." The warmth of his Yiddishkeit was what touched hundreds of hearts.
Reb Itchie insisted that everyone say a devar Torah at Shalosh Seudos. One young woman, Dee-Dee Shiller, didn't have anything to say, so he taught her a vort: "The first letter in the Torah is a beis and the last letter in the Torah is a lamed — put them together and flip it around and you have lev —heart.  Thus, you should always have Torah in your heart." She found it so meaningful that she repeated it week after week.
That was Itchie — all heart. All Torah.
But he wasn't about fluff. He once sat down with a student over a Gemara and said, "Shabbatons might be fun, but if you want the highest level in Judaism you need to toil over a Gemara." The student committed on the spot to go to yeshivah to learn how to learn.
"He expected everything from you," Rabbi Felsenthal says. "He didn't sugarcoat. He would tell people they were going to yeshivah and they did."
Reb Yosi echoes this point: "They were incredibly warm and welcoming and kids felt safe there — but it didn't come without demands. My father wasn't afraid to tell his students what his expectations were or to point out their flaws. But it wasn't judgmental, it all came from a place of love."
Sarah Beth Edelman Solomont attended public school in Frederick, Md. Her parents wanted to switch her to Bais Yaakov for high school because they were afraid she would start dating non-Jewish boys. She absolutely refused to switch schools and closed up whenever anyone brought it up.
"I agree that you shouldn't go to Bais Yaakov," Reb Itchie told her, immediately earning her trust. "But you have to promise me you're going to keep Shabbos instead." Within the year she became shomer Shabbos and now has frum children and grandchildren.
Rav Michel Twerski, Hornosteipel Rebbe of Milwaukee, saw Reb Itchie's life as a seamless synthesis of the Hornosteipel and Bobov dynasties. "He combined the joy of Bobov with the warmth of the Twerski family and our attitudes towards kiruv. There weren't many [non-Chabad] chassidim involved in kiruv at the time. He was exposed to both the chassidic and Lithuanian approaches and was able to synthesize the best of both worlds. He was a visionary."
Reb Itchie's outreach work, Rabbi Twerski explains, was a continuation of Rav Shloime Twerski's kiruv legacy in Denver: "My brother's ability to be mekarev people came out of respect for them and awareness that everyone had a place of connection. He allowed people to be who they were….  Reb Itchie integrated that approach in his kiruv through music, learning, warmth, acceptance, and simchah."
"Rabbi Lowenbraun was a pioneer in taking the varmkeit and ahavas Yisrael of Chassidus into the greater kiruv world," says Rabbi Avi Cassel, the regional North American director of Olami and himself a Gerrer chassid. "He did it with love, idealism, and was totally lishma to bring Klal Yisrael together for the Ribbono shel Olam's sake."
Building Leaders
Many of his students went on to become roshei yeshivah, roshei kollel, expert educators, executives of Jewish organizations, and kiruv professionals all over the world.
Dr. Nosson Westreich of Toronto was one of Reb Itchie's first students. He was in the first cohort of NCSY Goes to Yeshiva — a program Rabbi Lowenbraun started to bring public school kids to Ner Israel for the summer. He went on to become an NCSY regional director himself for many years before becoming a psychiatrist in Toronto. "They offered something to the kids and community that was authentic," he says. "Anyone from any walk of life could walk into that house. It was a home full of chesed, warmth, and acceptance. And that's why they were so successful. Because they were truly steeped in a very deep and rich mesorah and they were uncompromising in who they truly were. They brought you into their life. It was an open-door policy — forever."
R' Itchie didn't only inspire his students. He also had a lifelong impact on the NCSY staff, mentors, and volunteers. He brought in Rabbi Yitchak Breitowitz, the rabbi emeritus of Woodside Synagogue in Silver Spring, Md. to be a maggid shiur for the mentors on shabbatons so that they could grow, too. When Rabbi Breitowitz first attended a shabbaton, he couldn't figure out how a weekend for a co-ed group of secular teenagers could lead to spiritual growth — but by the time Shabbos ended he saw the magic happening all around him. "He was able to see the greatness of these neshamos, see their potential where others could not," Dr. Westreich explains. "He gave these kids the courage and the resilience to change their lives, often at great personal sacrifice. He made that magic happen through love, not criticism; acceptance, not rejection; building people up, not knocking them down; and letting them understand how good they were and not how much they lacked."
Mr. Chaim Katz was an NCSY advisor in Baltimore for almost seven years. Although he attended yeshivah growing up, it never really clicked and he was struggling with his Yiddishkeit. Rabbi Lowenbraun saw his potential and realized that the best way to nurture him was by making him a leader. "He was my life preserver. At a time when I was barely hanging on religiously, he grabbed me and pulled me back in," he recalled. "He knew what my neshamah was looking for and found a way to lead me there without me ever knowing he did so."
Later in life, Mr. Katz was Tamir Goodman's basketball coach in Talmudical Academy high school. Tamir, known as the "Jewish Jordan," went on to play professional basketball in Israel. Rabbi Lowenbraun gave him chizuk, despite the fact that he got a lot of pushback that a frum kid was going to play college basketball. "Many people were trying to encourage me to try to stop him," Mr. Katz recalls, "but Rabbi Lowenbraun instantaneously saw the macro-picture. 'He's going to make a kiddush Hashem someday,' he said. 'Let him do what he has to do.'" Tamir has since inspired hundreds of Jewish boys as a shomer Shabbos athlete and through his frum basketball camp.
"Rabbi Lowenbraun made you feel that your issues were his," he continued. "It didn't matter if you were asking him about going to the prom or to the shabbaton, or whether you were wondering if you should get a black hat or a tattoo. It's rare to find that in anyone, let alone a Bobover chassid from Brooklyn."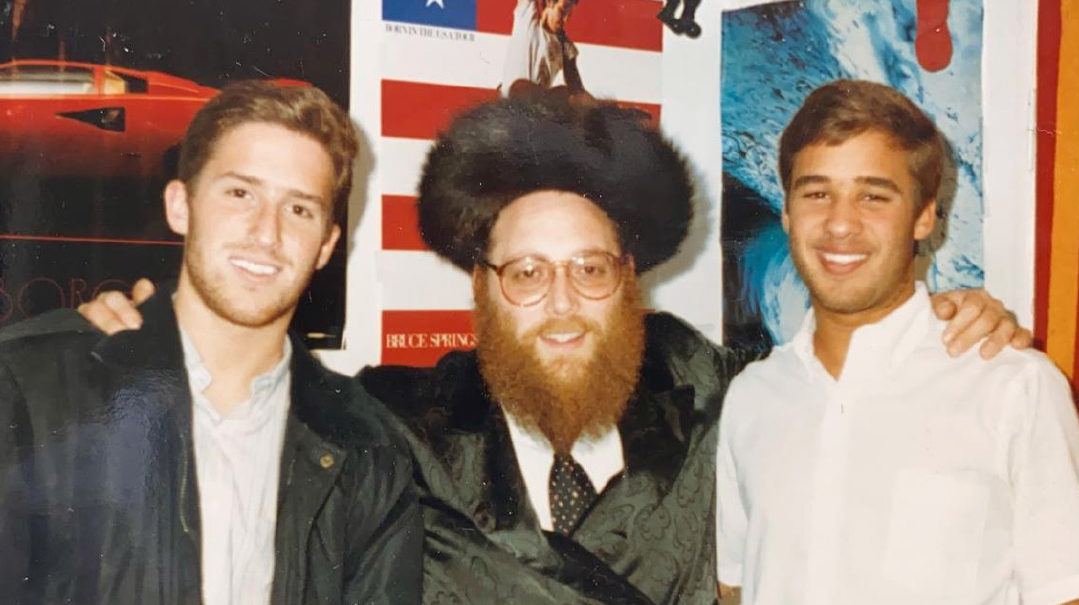 A Rebbi for Life
He wasn't only mekarev individuals. He made sure to always include parents in their children's journey and ensure that there was healthy growth all along. A student soon brought their siblings for Shabbos and eventually the parents came along as well.
Rabbi Felsenthal and his parents and siblings all became observant through the loving guidance of the Lowenbrauns. "He held my hand all along the way and was instrumental in convincing my parents to let me go to yeshivah," he recalled. "Whenever I started in a new yeshivah he would speak to my rebbeim to make sure they supported me in the best possible way."
"His motto was 'if I bring you into Yiddishkeit, I take full responsibility for you,'" says his lifelong friend and colleague, Rabbi Shlomo Porter, dean and president of Etz Chaim Center for Jewish outreach in Baltimore. "All his students feel like yesomim now. He was literally their father."
When a student was in the hospital, he showed up and demanded better treatment for her. "And who are you?" the hospital staff asked. "I'm responsible for her," he said. And he meant it.
Former students flew in from all over the world for the levayah and shivah — many knowing they would have to quarantine for weeks after returning home. After his petirah on 17 Iyar, dozens of people told the family that they felt they should tear kriyah and sit shivah.
When one student was kicked out of yeshivah in Israel, Rabbi Lowenbraun was on the next flight to Israel to get him back on track. All at his own expense. For many years the Lowenbraun's monthly food expense was more than their salary. When one of his students became a cheder rebbe in Jerusalem, the Lowenbrauns went to visit his class, kvelling like proud parents. Afterwards he took his student out for lunch and bought him a new hat. That's what a father would do if his son's hat was worn out.
A few years ago, when he was already quite sick, he drove to Lakewood to read the kesubah at the chasunah of one of his student's children. "You don't need to thank me," he responded to her effusive thanks. "This is one of the highlights of my life."
Moshe Plotkin is a long-time student who eventually went to learn in BMG in Lakewood. "They opened up their home and you became part of the family," he says. "He attended all of my major life events — graduations, my first siyum in yeshivah, my wedding, and all my kids' bar mitzvahs — he wanted to be there like he would for his own children. He was so proud of our accomplishments as if they were his own." And in many ways, they were.
A Gift for Giving
He changed so many lives. After the shivah, the family received a letter from someone living in Harrisburg, Pennsylvania who said that he became frum after one shabbaton. They hadn't even heard his name before.
A chassidish yungerman introduced himself at the shivah. "My mother wanted me to tell you that the only reason I'm frum today is because of your father," he said. His mother attended a shabbaton in Pennsylvania years ago and was taken by the music. Rabbi Lowenbraun paid for her to attend Bais Yaakov. Afterwards she moved to Eretz Yisrael and they lost touch, but now her chassidish son had come to pay his last respects.
There was another young man at the shivah who stayed for many hours. When the family asked him if he had known their father, he replied, "If not for him I wouldn't be frum today — and I probably wouldn't be alive." They never heard the rest of the story but they didn't have to. That was their father.
"He did a million things we never knew about," Rabbi Felsenthal says. "He didn't talk about it. He just did."
Generator of Light
Rabbi Lowenbraun also fought tirelessly against cults and missionary groups like Jews for J., and to keep the local JCC closed on Shabbos. In 2000, Rabbi Lowenbraun became the president of American Jewish Outreach Professionals and helped turn the annual AJOP Convention into a world-class operation where outreach professionals could get chizuk, share best practices, network, and get hadrachah from leading rabbanim and mechanchim. He would bring Rav Shmuel Kamenetsky each year along with leaders in every area of Jewish education and outreach.
"He turned AJOP into the central place for Jewish outreach," Rabbi Felsenthal says. "AJOP offered training in fundraising, education, recruitment techniques and professionalized every aspect of Jewish outreach. Before AJOP there were a handful of non-Chabad campus kiruv rabbis around the country and most didn't last the year."
He had a lasting impact on kiruv that will live on. "Rabbi Lowenbraun was driven by the passion to reach every Jew and was gifted with the creative ability to build and sustain programs of impact throughout his life," former NCSY national director and president of the Jewish innovation think-tank Afikim, Rabbi Raphael Butler, says. "From his family table, to his NCSY region, and ultimately throughout the AJOP world, Reb Itchie was a generator of inspiration, devotion and love."
After his rebbetzin passed away in 2014, he devoted himself almost entirely to learning. He continued to get up at 4:30 a.m. every morning to learn, even when his health began to decline. At his wife's first yahrtzeit seudah, he made a siyum on Shas — without having told his children that he had undertaken such an accomplishment. When he was sick in bed over the last ten months of his life, he would learn non-stop, despite the fact that he had difficulty hearing and speaking for much of the time.
Moments before Rabbi Lowenbraun's soul left the world, an electrical outage shut down the oxygen compressor, making it difficult for him to breath. At the levayah, his son Reb Yosi told over the story: "I want to dispel an incorrect rumor that's been going around. People have been saying that my father died because of the blackout. That's not correct. Instead, the Eibeshter decided that it was time for my father's soul to leave this world, and the world went dark. Twelve thousand people lost their power for 30 minutes. When we lit the candle and put it by his head the lights instantly went back on. He brought so much light into this world with the Torah and love he shared with so many hundreds of people."
That was the legacy of Reb Itchie, a beacon of light and love for Klal Yisrael.
(Originally featured in Mishpacha, Issue 862)
Oops! We could not locate your form.
>