| Teen Feature |
Playing by the Rules
| August 28, 2019
"Personally, I feel everyone should be competing against themselves, not against each other"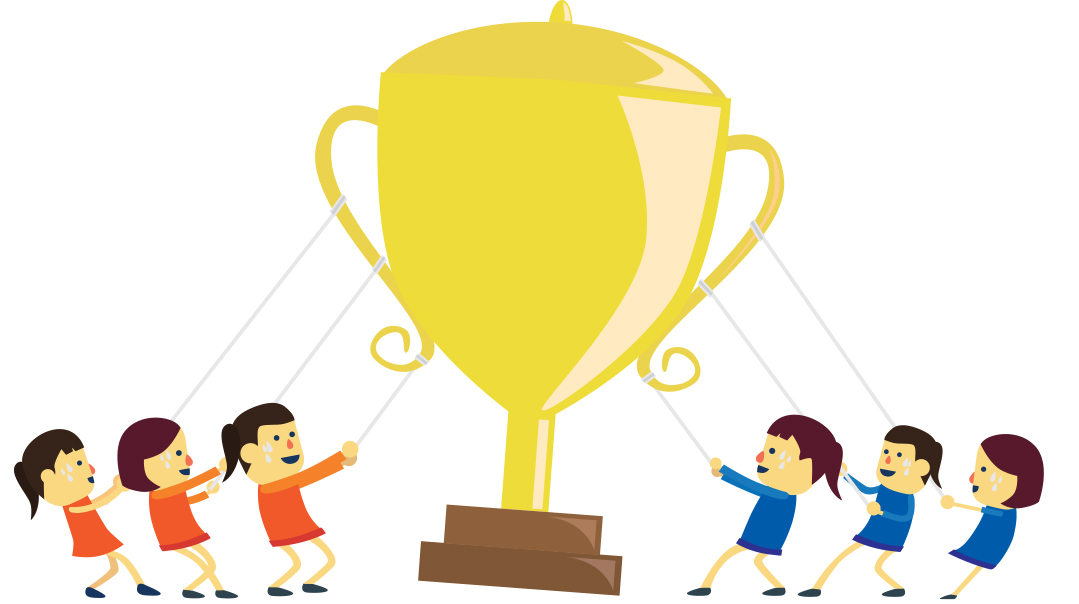 When I was in high school, we had a matan b'seser contest. Each class competed to bring in the most money to be secretly donated to people in need. We came up with many original ways to raise money, and since this was a contest, we proudly announced every donation to all and sundry. It made me wonder if we were really learning anything about the virtues of giving quietly.
"I think competition is terrible!" declares Mrs. Debbie Grunfeld, an 11th-grade teacher in New York. "There might be some positive results, but contests teach each girl to be busy with herself. How can you be happy with your friend's success if your whole goal is to be the best?"

Everyone a Winner
Many students, teachers, and principals agree that there are some merits to competition in schools. Competition teaches real-life lessons about winning and losing. But even those in favor add a caveat: While competition can lead to positive results, it can also create unnecessary pressure, lead to jealousy and negative feelings, and destroy self-esteem.
"Competition adds oomph to learning and extracurricular activities and gets things going," says Gila Eichorn, a ninth grade student from Monsey. "Competition in areas outside academics can boost some girls' confidence, especially girls that don't do particularly well academically. But I think weaker students don't like competition in school because they have less of a chance to shine and often give up before they even start."
"There is a natural competitiveness present between students in the classroom," says Mrs. Baila Newman, a former high school teacher. "I'm not a fan of competitiveness, not in my classroom or in my home. I would not tell my children that whoever is in pajamas first gets a treat. I would rather say whoever finishes within a specific time frame or goal created for each child or student gets a particular reward. I'm very wary about using competition as a motivator, especially setting one girl against another."
Mrs. Bassie Berger, a tenth-grade teacher in Lakewood, couldn't agree more. "I'm definitely of the 'everyone gets a trophy' mentality," she laughs. "I want every girl to be a winner. Take as many chances as you need, take as long as you need... I give extra credit for pesukim of Nach memorized. There is no deadline, it doesn't matter who is first... You memorize, you earn points. Period."
While Mrs. Newman agrees with Gila that competition is definitely an excellent motivator, she cautions that "competition is not for everybody. It can cause girls to shut down because they feel inferior or because the goal is unattainable for them — they'll never make it to the top, so why even try." She explains her perspective: "Personally, I feel everyone should be competing against themselves, not against each other. Today, each girl should be better than she was yesterday, and tomorrow, better than today. We learn this from Hashem's way of judging us. We are only expected to be our best selves. I discourage my students from sharing their test marks with others, though inevitably there are some girls who do it anyway. I remember hearing years ago there were chadarim that seated students according to their marks. This system may have helped some students reach higher, but there were definitely some students who found it crushing. It's not worth it."
(Excerpted from Teen Pages, Issue 775)
Oops! We could not locate your form.
>