| Family First Feature |
Passion to Profit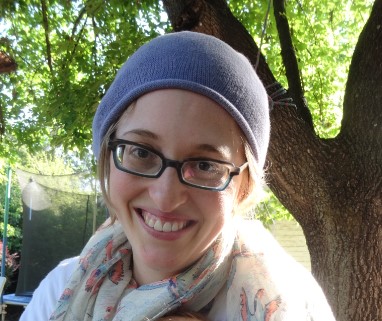 | December 4, 2019
Three successful entrepreneurs share how they turned a profit from doing what they love most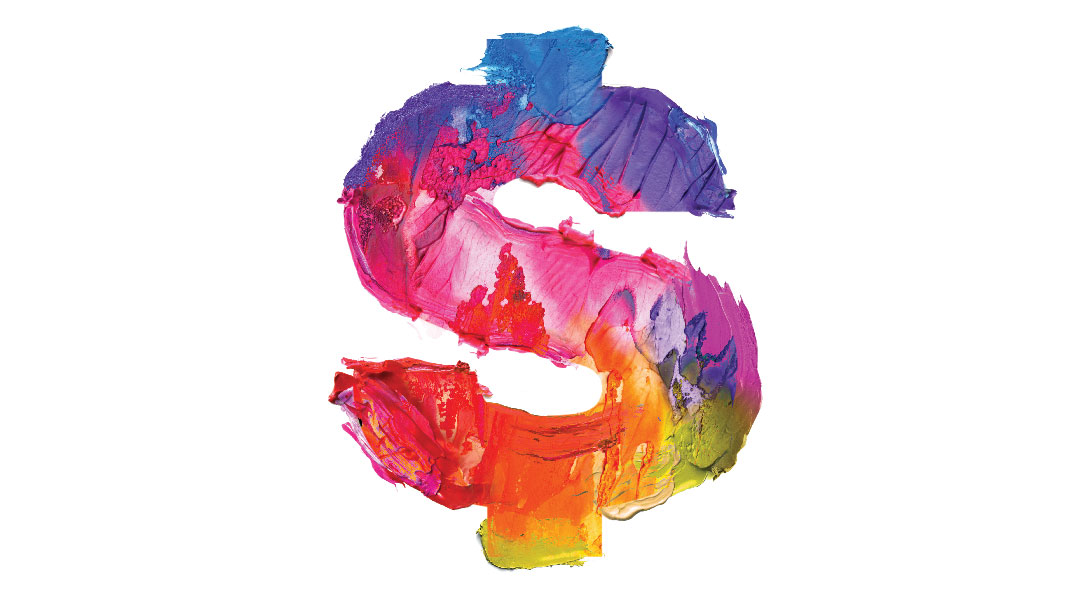 During the school year, Abbey Wolin was a teacher in Passaic, New Jersey. But every summer, as a creative outlet, she'd spend time doing arts and crafts.
One summer, she learned how to paint on glass. She got so many compliments on her hand-painted glassware, she decided to turn her craft into a small side business.
"I was teaching in the afternoon and painting in the morning and at night," Abbey remembers. "It was super overwhelming."
After three years, Abbey was ready to take the leap into full-time entrepreneurship. "I quit my job as a teacher when I couldn't keep up with the number of hand-painted products the stores were ordering," she says. "I had to hire a staff and move into a studio."
From that point on, her company expanded, and, today, it provides hand-painted glassware and giftware to retail customers and more than 80 wholesale boutique stores throughout the United States and Canada.
Across the world, in Johannesburg, South Africa, you'll find Orit Taback. In her spare time, she used to stand in her kitchen concocting fancy desserts. She eventually started a weekly blog so she could share her original parshah-themed pastries.
"I didn't want to be decorating cupcakes," she says. "I was aiming to master complex pastries such as real croissants and use them within the parshah creations." Within months, the blog exploded.
Soon after, she was hired as a pastry chef in a local coffee shop. The job gave her such satisfaction, she decided to branch out on her own. From her kitchen, she began to sell her flavored challos and freezer-to-oven pastries by word of mouth.
Orit laughs at her original setup. "While a family member gave me some money to buy industrial ovens, it was far from what I needed to run efficiently. For months, I was rolling puff pastry myself with a massive wooden rolling pin."
She never envisioned what her budding business could become until she competed to win a Jewish Entrepreneurs Organization award offered by her local community. "Part of the process was an intense three-day boot camp," Orit says. "The leaders instructed us to get in the car and get more business. I protested that it was a Sunday and no retailers were meeting new suppliers on the weekend.
"As I drove around aimlessly, something clicked inside of me: Either I could commit to doing this — or not. I decided to make a plan and, even though it was out of my comfort zone, I drove from store to store to set up meetings during the week with the managers."
Orit won the grand prize: an interest-free loan, which she used to invest in commercial ovens, build a production facility in her backyard, obtain a kashrut certification, and upgrade her capacity.
Today, her company — Orit's Bakery — supplies retailers nationally with baked goods, including challos, bagels, pitas, breads, and her premium-quality puff pastry. Her main customers are kosher delis, who sell her goods in their stores or use them in their own production lines of pastries and other products. And she no longer works alone: She employs ten full-time staff and runs night and day shifts to manage production.
Like Orit, contemporary Jewish artist Yaeli Vogel never imagined that she could make a living doing what she loved most. "While I always identified as an artist and had talent, I never thought it could be a career choice. So I studied special ed and got a job in that field," says Yaeli.
But after five years of working in special education, Yaeli felt a deep void. "I was really bored and very anxious. At first, I thought I was just experiencing conflict between working and being at home with my kids," describes Yaeli.
"Until then, I'd paint one picture a year. I began painting more often after a therapist suggested it, but it was nothing serious. I was dabbling in it, and it was challenging to make the time, given my job and family."
Yaeli didn't even contemplate the idea of working as an artist until her special ed position came to an unexpected halt. "When there were no cases for me at work at the start of the next school year, I realized I had nothing to lose if I tried to make art my profession," she says.
With her husband's encouragement and time on her hands, she threw herself into painting. "I painted for hours on end and posted my paintings online. The reception was extremely positive, but it wasn't a formal business — it was still a total experiment.
"Out of the blue, someone asked to come see my pieces with an interest in buying them. To my shock, the lady bought the piece — at a high price for a novice artist."
Yaeli wasn't fully convinced that art was a viable career choice until, after selling a few more paintings, she earned several thousand dollars. "When I realized the potential for this to become something profitable and rewarding, I single-mindedly devoted myself to developing my craft." Yaeli's tenacity and hard work paid off: Her exquisite fine art is now sought after around the world.
All three of these women started their now-flourishing businesses from scratch, learning the ropes as they went along. For Abbey especially, the lessons she learned and the struggles she endured inspired her to share her hard-earned wisdom with others.
Just recently, she was appointed the program director of JWE, The Jewish Woman Entrepreneur, a national nonprofit organization that helps Jewish women leverage their creativity and capability to launch and grow successful businesses.
Drawing on hard-earned personal experience and their unique understanding of being a Jewish female entrepreneur, Abbey, Orit, and Yaeli outline five fundamental steps to turn your talent into revenue.
Start with the End in Mind
Having a defined goal is a critical — and often ignored — first step. "You can't even begin to get anywhere until you're absolutely clear about where you want to go," Abbey stresses. "A business is about financial success, and it's that clear goal that will guide your every decision forward. That's the main difference between a hobby and a business — profit."
To develop a business plan, Abbey suggests asking yourself the following questions:
How much money do you actually need to turn your hobby into a full-time pursuit? Abbey suggests getting real here and defining a dollar amount that would allow you to quit your job and pursue your new venture fully.
Where do you want to sell your product — wholesale, retail, online? Will you require a website or sell via Etsy? If you don't have a product, but rather offer a service, will you offer it in person or do virtual offerings? Are you a B2B (business to business) or a B2C (business to consumer)? In other words, do you provide services or products to other businesses or directly to consumers, or both?
What's your long-term objective? This includes defining your overall mission, your values, and what you ultimately want to achieve in the long-term.
While these questions may seem obvious, Abbey says that many would-be entrepreneurs have no idea how to answer them. Typically, creative and artistic types have little-to-no business training or acumen and no idea of how to price, scale, or position their product or service.
"When I ask budding entrepreneurs what their most profitable product is, they usually have no clue," says Abbey. "But without these facts in place, it's impossible to make wise choices going forward."
Once the abovementioned points are clear, they can be turned into a formal business plan, which will guide the business in the right direction and help define the strategy.
Having the right vision and intention cannot be underestimated. The foundation of Yaeli's success, she says, is focusing her mind and heart on what she wants to accomplish. "When I started painting, I researched how to become successful and kept coming across something known as 'the law of attraction' — whatever you focus on comes to fruition, whether positive or negative. Learning this changed my life because I see how much it works for me. It's how I run my business. I start with goals and then focus my mind and heart on them."
According to Orit, the only way to truly succeed is to do something you love. As a mother of a busy household, Orit's life is packed, but her passion for what she does keeps her going. "I jump out of bed at 4 a.m. in the morning to have some quiet time before I open the factory and supervise the first shift."
Price It Right
Remembering the goal of generating profit, one needs to have a sensible pricing strategy to ensure goods are sold at a viable price. Abbey learned this the hard way.
"When I started out, I thought I'd hit the winning formula. I'd buy plain glass pitchers for $2, paint on them, and sell them for $30. But when I actually calculated my time, and the cost of wrapping, packaging, and shipping, I was losing money," recalls Abbey.
That's why Abbey is steadfast in encouraging female entrepreneurs to understand their pricing and profits properly. "It's imperative to know exactly what your costs are per item and your profits," she says. "You must have these facts and figures on hand.
"Once you know which items are most profitable, you'll know what to promote the most. By keeping tabs on all the numbers, you'll also have a clear idea of how many items/services you need to sell to be able to turn your side hobby into a full-time business."
Identifying fair market value is a challenge that all businesses grapple with. To determine the "correct" price, you have to look at several factors, such as availability, uniqueness, other comparative services or goods, fixed costs (like staff, rent, and monthly overheads), variable costs (like materials, packaging, and shipping) and the actual time invested into creating the end product.
It might take some trial and error before you hit the right price. As Abbey puts it, "If everyone buys it, it's too cheap. If no one buys it, it's too expensive. If half the people buy it, it's the right price."
Art can be especially tricky to price correctly, often because people devalue their talent to the detriment of their profitability. Believing in yourself and your value pays off: Abbey's glass hand-painted pitchers now retail for over $150 each, in line with high-end designer brands. This pricing came to fruition after Abbey established where she wanted to fit into the market and compared her offering to what was out there. By believing in the value of her art, the market followed.
Yaeli says that she inherently knew that her work had value and understood that perception in the art world is everything. Right from the start, even when she was just testing the waters, she refused to negotiate.
"I understood the art world, and that it's about valuing myself and understanding how people perceive value. The very first piece I sold — before I had any name — I refused to negotiate. Right from the start, I trained my clientele to realize that my art was expensive."
Understanding her clientele also allowed Yaeli to branch out from original works to cater for different budgets. She offers a variety of more affordable digital and acrylic prints, semi-original giclees (where Yaeli paints on top of the reproduction on canvas). This results in an ongoing revenue stream independent of producing new artworks, which is demanding and time consuming.
Orit's baked goods are consumable (and come with an expiration date) so her pricing strategy differs from the art world. But it's still carefully thought out, fitting in with her market placement.
"My products need to be great quality and affordable to the end consumer," says Orit. "But I need to make a profit, and the retailer does too. I work out my costs, and if I can't produce a product at the right price, I don't manufacture it — period."
Make a Mentor
While the women behind these brands are powerful go-getters, they all succeeded because they knew how to get support from those with more experience and knowedge.
Indeed, Abbey believes that a business coach or mentor is nonnegotiable. "A business mentor is usually an older businessperson who wants to give back, while a business coach is someone who charges for their service," she explains.
Orit agrees that mentorship — formal and informal — was and is paramount to her growth. After winning the entrepreneurs award, the organization paired Orit up with the perfect mentor, who played a vital role in her business development.
"My mentor is a veteran of the retail food industry — he's amazing. He helped me understand what stores are looking for from their suppliers, and he also had experience in the baking industry itself. Every step of the way he guided me."
But he also empowered her to make her own decisions. "He never told me what to do. He'd bounce ideas around with me, and offer his experience, but in the end, the decision was mine." This allowed Orit to become confident in her ability to make sound decisions, as well as understand the risks involved in those decisions.
Orit also relies on her husband, an experienced and savvy businessman. He's there every step of the way, supporting her, answering questions, and adding his expertise and technical aptitude.
Beyond a mentor, Abbey emphasizes the importance of a network of like-minded women who can cheer you on and who can identify with your struggles. "I'd go to a trade show to meet the middlemen or sales reps, and I was often the only frum woman attending. It wasn't easy," confesses Abbey. "Another challenge is balancing being a mother and wife. Non-frum entrepreneurs don't relate to the realities of Yamim Tovim, back-to-school crunches, and making Shabbos, plus the demands of nurturing a business."
Upskill Yourself
Do it myself? Or outsource it? Those are two questions entrepreneurs face on a regular basis when they come up against a facet of the business they're not yet equipped to handle. Such as, how do you make sure that your business is legally compliant and that your taxes are in order? For Yaeli, that was an "outsource" decision — one of the very first things she did was hire an accountant.
"Artists get into a lot of trouble because they don't know the basics of business," says Abbey. "You have to do things right, or else you could end up breaking the law by evading taxes and even go to jail. You need an accountant to register taxes and to understand the legalities." She advises entrepreneurs to take a course in business fundamentals to familiarize themselves with financial and business concepts.
Orit was lucky to have a natural flair for business with previous experience in entrepreneurship. "I was financially savvy to begin with, always having managed our family's finances, and having dabbled in a few businesses prior. I actually enjoy spreadsheets, accounting, and the like," she admits.
This natural inclination made the learning curve easier, but Orit emphasizes that you shouldn't be afraid to ask. "I'll happily ask anyone I think has wisdom for advice," she says. "Don't be afraid to not know."
With the age of the Internet, a lack of formal education shouldn't be a deterrent. "There's no excuse for not knowing things," says Orit. "When our industrial oven had to be reconfigured, my husband found online videos and figured it out himself. The same goes for every element of the business."
Yaeli, a highly driven self-described lone ranger, was determined not to let her lack of formal training hold her back. Online experts became her teachers and mentors, filling in the gaps where her formal training was lacking.
"I turned to online resources, books, podcasts, and the like to upskill myself and gain the missing business and artistic skills. For an entire year, I listened and watched every video I could of selling, business strategy, marketing, and the like. I overdid it — it was spilling out of my ears. For another whole year, I learned everything I could from online resources to hone my craft."
Knowing what you don't want to be doing is also as important. For example, Abbey realized that manufacturing by hand was not for her, so she adapted her business strategy accordingly. "I didn't like doing the manufacturing. So now I license my designs to factories, and they produce them."
When Orit started out, she schlepped around town to procure all her packaging supplies. It was so time consuming that she decided to outsource it. "Now I have a middleman," she says. "I tell him exactly what I need and he delivers it. It costs more, but it's worth the extra time I gain to focus on other things."
Giving up control of key aspects of the business is challenging, but it's critical to business growth. "Small business owners should stick to what they can uniquely do, such as developing relationships with their suppliers and retailers," says Abbey. For other aspects of the business, the goal is to (when possible) empower employees or outsourced staff to take ownership and responsibility.
Orit understands the need to let go, but sometimes, it's hard to find the right person for the job. Her current challenge is to source mid-level management staff so she can take the business to the next level. "I currently employ excellent staff, but none can replace me as a day-to-day manager. We're running at full capacity, so to justify expansion, I need to go out there and gain more clients, but it's hard because I need to be on the premises all the time.
"I'm searching for that perfect person who can fulfill the roles of mashgiach and manager and who can throw themselves into the business."
Embrace Failure
"The number-one thing holding talented women back from creating their business is fear," says Abbey. "Fear of failure, fear of growth, and fear of success all play a role in preventing women from actualizing their dreams."
But failure is a fundamental part of a process. "Really, it's the best teacher you can have," says Abbey. Indeed, instead of becoming despondent, doubting themselves, and giving up, these women simply see failures as a learning experience and another hill to climb.
"Personally, I jumped in very quickly and failed very fast," says Abbey. "But every failure is the best education you can't buy. Success is not a straight road."
Yaeli lives with the maxim that "every failure is good because it's a chance to practice." She had three websites built before she was happy.
"An important lesson I learned the hard way is never to buy assets with cash flow," says Orit. "That can set your business back years." Indeed, with fixed expenses and staff to pay no matter what month, Orit is constantly balancing priorities to keep her business in a strong financial position. But with her failure came increased finanical savvy. "Since cash flow is always a concern, especially in the quiet months, I learned to plan and budget ahead."
She is also always on the lookout for ways to increase her revenue. Orit recently began repackaging her baking ingredients and reselling them to the public. "I buy the highest-quality goods in bulk from my wholesalers who don't sell directly to the public, and sell them on under my brand in retail-sized packages," says Orit. "They're affordable, high quality, and I still make a profit with very little effort on my part."
According to Abbey, "the most successful creative people are those who can productize their art. For example, I created place mats, posters for Succos, and other seasonal items that can be mass-produced, providing residual income."
It takes incredibly hard work— and then some — to create a thriving business doing something you love. "It's way harder than it looks," says Yaeli. "You can't dabble in it once in a while and expect to be successful. You also have to really hone in and perfect your craft and put yourself out there. It's similar to having another child — requiring that much consciousness and time to ensure it develops properly."
But even though it's not easy, it's incredibly rewarding. "Women often come up to me and ask me how I did it," says Orit. "I tell them I'm not unique. With hard work and passion, they too can achieve their dreams."
(Originally featured in Family First, Issue 670)
Oops! We could not locate your form.
>