| On your Mark |
On Your Mark with Peninah Pick | August 19, 2020
Peninah Pick runs the Down the Aisle Kallah gemach, where she collects people's surplus gifts and donates them to kallahs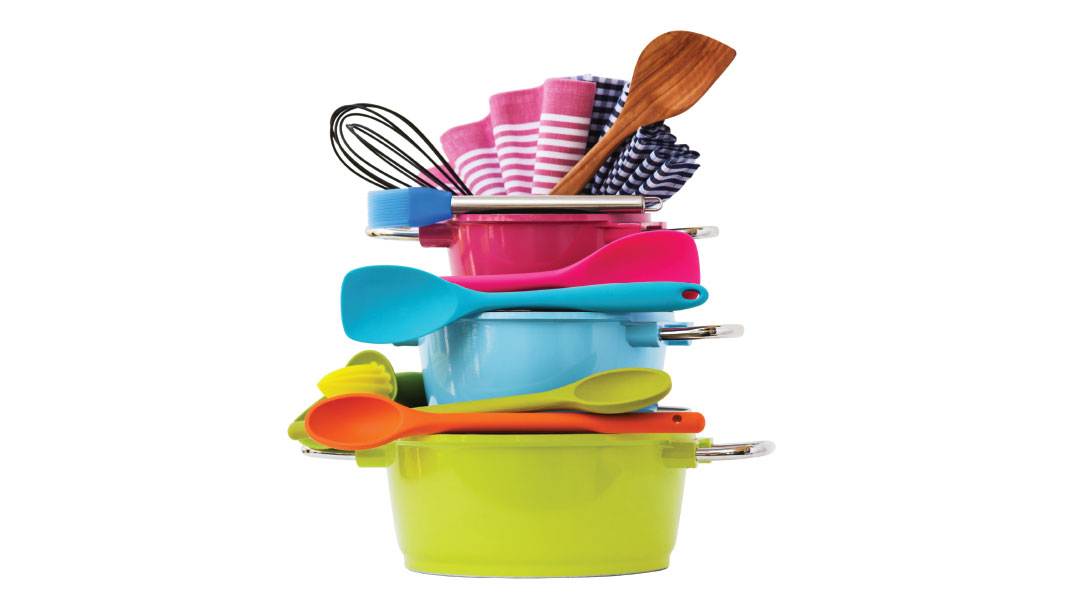 Getting Started
When my father was niftar 15 years ago, I wanted to do something l'illui nishmaso. Around that time, I started noticing people asking what they could do with unneeded gifts they'd received and couldn't return or exchange. One of my sisters-in-law in Lakewood was helping in a gemach that gives packages to kallahs, so I started collecting those gifts and sending them to that gemach.
When I was talking to my good friend Onit, she mentioned a friend of hers who was struggling financially; when this woman was a kallah, someone had given her some money to set up her house. What if, Onit and I brainstormed, we set up a gemach with all those unwanted gifts? Instead of fundraising for kallahs, we could give them the actual gifts!
I dedicated a room in my house to storing the objects people gave me, which were cluttering up their homes, then I'd give them to kallahs, saving them a significant amount of money.
When we first started, we sent out postcards to rabbanim, kallah teachers, and sheitelmachers letting them know what we were doing. At this point, we're well-known, and I do very little advertising.
We started slow. We weren't sure how big it would get — how many items could we give to any one girl? — but it has really mushroomed. People are very generous, and they're happy to donate. I even have drop-off locations in Teaneck, Bergenfield, and Monsey.
I've serviced over 250 girls. I live in Passaic, and people mostly come from the tri-state area, but I've had kallahs come from Chicago, Virginia, Cleveland — many of them come to New York anyway to shop. I had seminary girls who took items to kallahs in Russia, or who brought gifts back to their madrichot in Israel, so we've become international.

How it Works
We turned my father's study into the gemach room; it's lined wall-to-wall with bookcases, and I have well over a thousand items in that room, all categorized and organized. Many items are brand name — Lenox, Mikasa, MacKenzie-Childs — and the kallahs are just blown away.
Kallahs don't receive a set package; the only limit is that you can only take one of each item. We have a lot of excess gifts donated — think challah boards, knives, and covers, netilas yadayim cups, platters, vases, wall hangings, saltshakers, candlesticks, towels. I never know what will turn up.
When people call me, I explain that they should only donate something that they'd want to give their own daughter or niece. I want the girls to be proud of what they're taking; I don't want them to see anything chipped or old looking. I open every item to be sure it wasn't used, and to check for watermarks or chips. If anything looks used, it doesn't enter the gemach room. I also try to discourage people from giving things the girls won't take — anything that looks very dated or too gaudy — and give them a disclaimer that if an item doesn't move, I'll give it to a charity.
We tell kallahs to come with an empty car because they leave with a trunkful! Most girls walk away with five or six full boxes.
I originally started the gemach l'illui nishmas my father, Moshe Yehuda ben Yitzchok. When my mother, Brocha Miriam bas Yisroel, was nifteres, I changed it to be in l'illui nishmas both my parents.



Where We get Our Stock
Ninety percent of our items are donated, things people got as wedding or housewarming gifts that were doubles or that they didn't need. The gifts were just taking space in someone's home, and now they're making a kallah so happy.
We also get donations from all over. I've had young girls who want to help, so for their bas mitzvah project they'll make beaded salad tongs or glass mosaic trays — these come out looking pretty professional.
We also give out small appliances like immersion blenders, urns, and crockpots; I buy most of those with maaser money or donations, stocking up at sales.
Checking In
I do vet the people who want to come to the gemach. If they have a rav or rebbetzin recommending them, no problem, but if I get a cold call, I ask for a reference. The idea isn't to give free items to girls who can afford them but to provide for girls who wouldn't otherwise have. In the ten years I've been running the gemach, there were only three times I wasn't sure the girl really needed our services.
Most Memorable Gemach Visit
Four or five years ago, I got a call from a man whose name I didn't recognize, telling me that he was a chassan and asking if he could come to the gemach. I tried to discourage him, telling him his kallah would want to choose colors and patterns, but she was out of town. His rosh yeshivah vouched for him, and he ended up coming with another boy from the same yeshivah.
While they were selecting their items, one of them walked up to me and said, "Do you recognize me?" He told me his Russian name and I realized I'd taught him, years before, when our school had an influx of Russian children. His parents had nothing to do with Yiddishkeit, but they sent their kids to our school. We lost contact, yet here he was, years later. Of course I hadn't recognized him with a beard and black hat!
Here was this little Russian boy whom I'd taught how to read and how to make kiddush. Now I was setting up his Shabbos table, where this kollel-bound bochur would make kiddush for his kallah. We'd come full circle.
Most Popular Item
Coffee urns and crockpots. Everyone needs those for Shabbos!
Unexpected Need
Due to COVID-19, many people unexpectedly needed to make their own Pesach this year. With very little time to prepare and few open stores, these people were in a real bind. I was approached by the local Tomchei Shabbos to see if I could donate some of my items. Baruch Hashem, I was well stocked and more than happy to help!
Want to Do It Too?
Make sure you have enough room in your house and enough time to devote to it. The gemach is so much more time consuming than I thought it would be — I do 95 percent of the work on my own.
But it's all worth it when you see the faces of the kallahs and their mothers. Their families may be struggling, but now they have beautiful items to adorn their Shabbos table and display in the china cabinet.



Too Much Stuff
By now, we feel free to allow kallahs to select a lot of items, since we know there's always more coming. When we have an overabundance of items, I organize a team of friends who help me declutter the room. We send excess items to a secondhand store that raises money for bikur cholim.
One year, as we were sorting through the items, we contacted an antique store owner. She came to look at some of our unwanted items, bringing along a relative. As we chatted, we realized that her young relative was actually Jewish — she'd never even known that. We helped her connect with Partners in Torah; she's since been to Israel twice! Most of the time, we don't get that type of excitement.
(Originally featured in Family First, Issue 706)
Oops! We could not locate your form.
>