| Teen Feature |
New Start: Helping Teens Reach for the Stars | October 10, 2019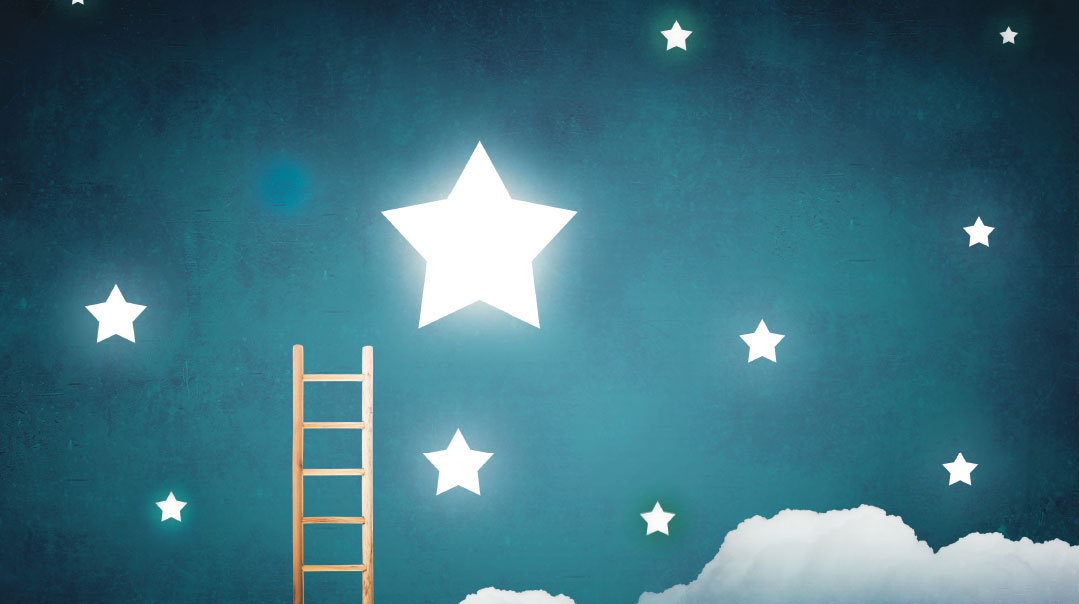 When Chani Brander* returned from seminary and decided to tutor on the side while going for her degree, she had no idea what it would lead to. She advertised, made a couple of calls, and began tutoring a few high school girls several nights a week.
"I was teaching them math and science, but then I realized they needed so much more than that," she explained. "So many of the girls I worked with lacked a basic sense of self-confidence. They felt like failures because they weren't doing so well academically. They would sit in my warm den with their jackets closed, hunched over, self-conscious. My heart went out to them."
Chani's quick to recognize pain and insecurity, having been through her own share of both. She remembers being a quiet student with low self-esteem, compounded by a difficult home life. In third grade, her class had a very strict teacher — and Chani, scared of being singled out or punished, missed a lot of school.
"I had no friends in elementary school," she shares. "Then, just before I started high school, we moved to a different city. I was so excited! This was going to be my new start."
Chani thought the change would make all the difference, but it wasn't so easy. She wanted to be noticed, to branch out and make friends. But even though the girls in her new school were nice, she still felt lonely. She was shy and inhibited, locked inside herself, and that made it hard to respond to her classmates' welcoming overtures.
"I came home crying a lot, I didn't want to go back to school," Chani says.
But slowly, things began to change. One of the first friends she made was an older girl with her own difficulties who reached out to Chani, recognizing that Chani was a girl who really cared about others. Chani remembers this friend telling her, "You're such a good listener." Those words were a game changer.
When a girl has a sense of self, she doesn't need as much attention. As Chani found her place socially, she didn't feel the urgent need to be noticed, a desire that had dominated her life up until then. But along with the new social circle and good feelings came another hurdle: the influence of her friends, who were, she admits now, the wrong kind of friends for a girl like her.
"To them, they weren't doing anything wrong — but for me, coming from my background, I was falling," she admits. "I was listening to things, watching things, that I wouldn't have done at home. But these were my new friends."
That's when Chani got a taste of the vicious cycle that takes place when someone gets caught up in the wrong behavior. "You go against what you believe in, so you feel terrible about yourself. The guilt makes you feel hopeless — you think, I'm so far gone, I may as well keep it up." And the cycle continues.
So what changed?
Chani points to one incident that shifted her perspective. She was in 11th grade, it was Chanukah, and she heard a shiur by Rabbi Zecharyah Wallerstein.
(Excerpted from Teen Pages, Issue 781)
Oops! We could not locate your form.
>