| The Rose Report |
New Facts on the Ground, But Also Old Frictions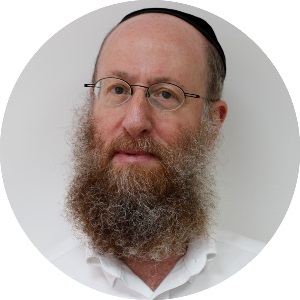 | November 11, 2020
If Biden tries to turn the clock back four years, will this bring Israel into direct conflict with the new administration?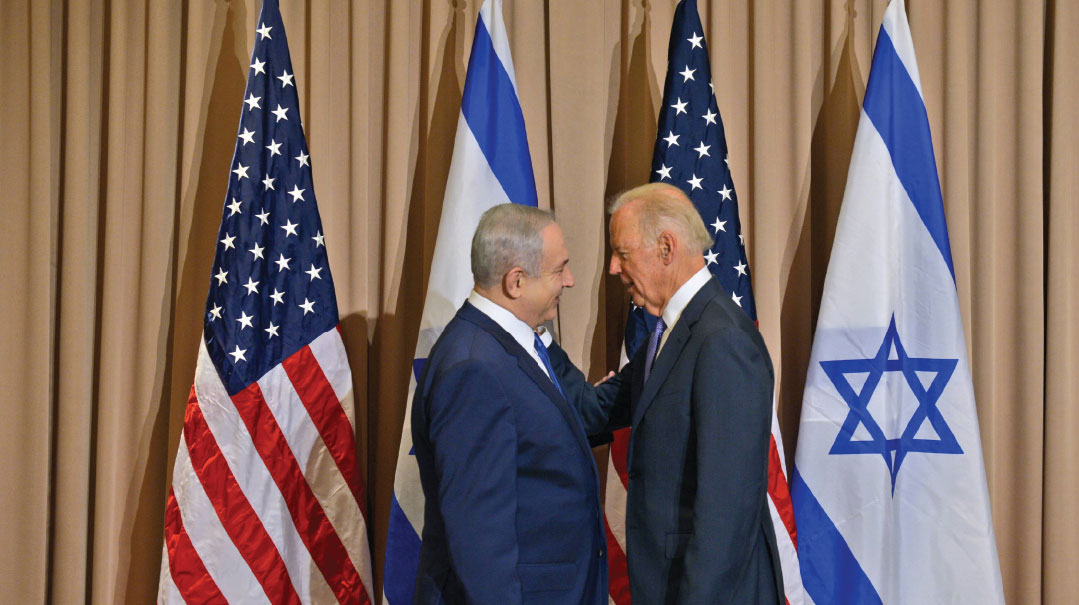 Photo: Flash90
President-elect Joe Biden will soon see firsthand how the facts on the ground have shifted since his days as President Obama's understudy.
Thanks to President Trump, the US embassy has relocated from Tel Aviv to Jerusalem. The Golan Heights is sovereign Israeli territory, not a bargaining chip with Syria. Egypt's radical Muslim Brotherhood leadership — whom President Obama endorsed enthusiastically, making a special trip to Cairo to do so — are either dead or in prison. The cash the Obama administration airlifted to Iran was misspent. Bankrupt is the doctrine that Israeli territorial concessions to the Palestinians are the prerequisite for solving the Arab-Israeli conflict.
If Biden tries to turn the clock back four years, will this bring Israel into direct conflict with the new administration?
"There will be major friction over the Palestinian issue," predicts Yoram Ettinger, a former Congressional affairs liaison to Israel's embassy in Washington. "The Biden administration will have to decide if the Palestinian issue is more important than joining forces against the real primary threats to the region, and in fact to the US itself, namely the ayatollahs and potentially Erdogan of Turkey."
Danny Ayalon, Israel's former ambassador to the United States, expressed concern over Biden's eagerness to rejoin the nuclear deal with Iran that Trump jettisoned.
"I can only hope this won't mean just an automatic resumption of this agreement but leveraging the policy of Trump and setting [tough] conditions for the Iranians," Ayalon said. "And now that the peace policies of the Trump administration have been vindicated, it makes sense that whoever is elected [president] in the future would follow the trail blazed by Trump and his people."
Suspension in Suspense
We can glean one clue to Biden's strategy from an interview my colleague Jacob Kornbluh published last week on the Jewish Insider website with Tony Blinken, Biden's top foreign policy advisor.
Agreeing that recent normalization deals could "have a potentially positive impact" on achieving a durable Arab-Israeli peace, Blinken added: "The more countries normalize their relationship with Israel, the greater I think Israel's confidence is in being able to make peace across the board."
Sounds as if he's saying Israel can be more forthcoming in making concessions to the Palestinians now that a few peripheral Arab nations have covered Israel with a psychological security blanket.
Despite Israel's normalization agreements with the UAE, Bahrain, and Sudan, all three nations voted to condemn Israel in seven separate UN resolutions last week for human rights violations against Palestinians and "repressive measures" against Syrians in the Golan. You can excuse it as lip service to the Palestinian cause, but they could have abstained too.
Biden and the Democrats will pressure Saudi Arabia on its human rights record, and this could delay Riyadh's entry into the emerging peace compact between Persian Gulf states and Israel. However, Israel won't fret if Biden quashes a Trump administration plan to sell F-35s to the UAE, and to other Arab nations that ask for advanced military equipment in return for signing agreements with Israel. Israel won't benefit from a new Middle East arms race, and after all, the US law granting Israel a Qualitative Military Edge means Israel should have exclusive rights to purchase weaponry that Arab nations can't.
However, Israel is stuck with a major concession it made when it suspended declaring sovereignty over Judea and Samaria to appease the UAE. When the suspension was first announced, we were told it was "temporary." Then, US ambassador to Israel David Friedman admitted "temporary" meant a year or two. With Biden, a longstanding settlement opponent from his early days as a senator, expect the suspension to last four years.
Turning the Clock Forward
While Palestinians are often accused of never missing an opportunity to miss an opportunity, Israel squandered its own chance to declare sovereignty during the short window of time that the Trump administration extended support.
I've written about this before. Readers ask me: Why declare sovereignty when the entire international community will reject it? It's a fair question, and I ran it by Eugene Kontorovich, a constitutional law professor at Northwestern University and director of the international law department at Jerusalem's Kohelet Policy Forum.
"The primary purpose of declaring sovereignty is for ourselves — both in a practical sense, to allow for the normal development and regulation of these communities, but also symbolically, for us to know that this is our land and we are not thieves," Kontorovich says. "The best proof of this is Israel's declaration of sovereignty over Jerusalem in 1967, which not a single nation recognized for 50 years — but if we had not done that, Jerusalem would not have been able to develop as it did, with the Old City an integral part of the city. And if we had not applied Israeli law then, the US and other countries would not have recognized our sovereignty 50 years later. The Eternal People must think long term."
Another expert who agrees that sovereignty would enable rapid economic development in Israel is Maj.-Gen. (res.) Gershon Hacohen, who helped Ariel Sharon carry out the Gaza disengagement, but subsequently admitted it was a terrible mistake.
Hacohen, now a senior research fellow at the Begin-Sadat Center for Strategic Studies, writes that Israel is already one of the most densely populated countries in the world. "All the 'security experts' who favor withdrawals and oppose the application of sovereignty have repressed and denied this issue," he contends.
Some 60 percent of Israel's nine million people crowd into a narrow 30-mile corridor with Tel Aviv at its center. Another 15 percent live in Jerusalem and Haifa. Israel's population is expected to surge to 15 million by 2040, and perhaps much faster, if Biden's election spurs American aliyah.
"What is needed is a comprehensive planning blueprint for the western Land of Israel from the Jordan River to the Mediterranean Sea" Hacohen suggests, which includes Jerusalem and eastward, toward the Dead Sea, and up the Jordan River Valley and central plains.
Calling it a necessity, Hacohen says it is also inevitable, something the Biden administration may want to jot down.
"When all is said and done, some form of annexation will take place, and it's doubtful that an American administration, even with full control of both houses [of Congress] will be able or willing to turn the clock back," Hacohen said.
"When all is said and done, some form of annexation will take place, and it's doubtful that an American administration will be able or willing to turn the clock back"
— Maj.-Gen. (res.) Gershon Hacohen
(Originally featured in Mishpacha, Issue 835)
Oops! We could not locate your form.
>