| The Rose Report |
Netanyahu's Last Hurrah?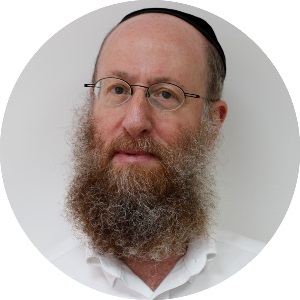 | April 22, 2020
Bibi and Benny sign deal, but how long will it last?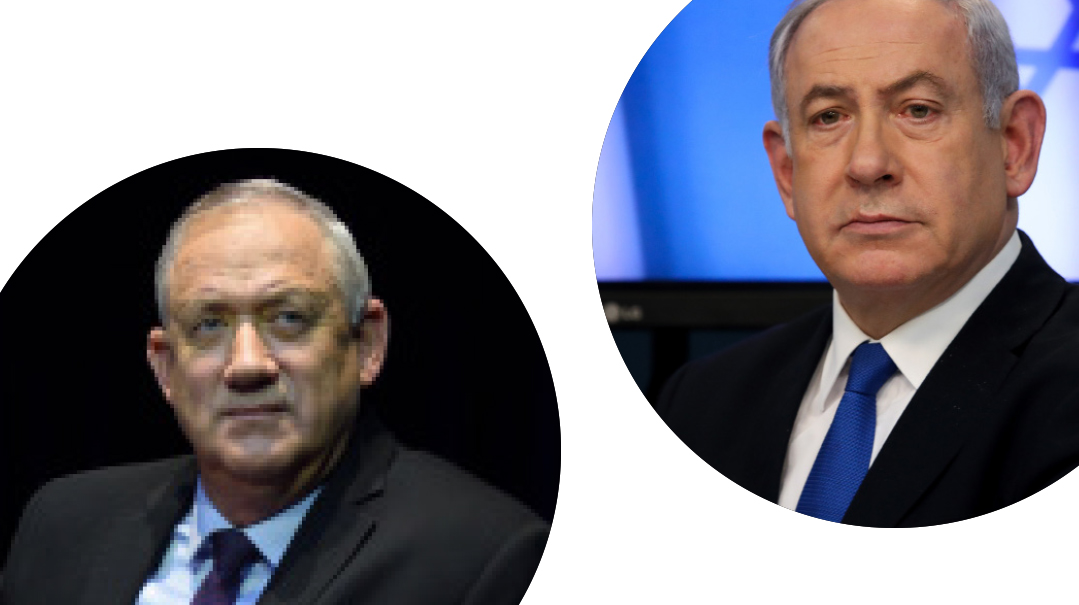 The Israeli government seems to have avoided the unthinkable: A fourth election in 18 months.
The national unity government agreed to – forged after three elections within a year, and 16 months after the Knesset originally disbanded in December 2018 – means that Binyamin Netanyahu will step down as prime minister in 18 months when Benny Gantz will then take over.
While neither side – the Likud, or the remnants of Benny Gantz's Blue and White party – got everything they wanted, the terms of the deal as announced at press time Monday night is more favorable to Netanyahu, and the Likud, in the short-term and goes a long way to ensuring that Netanyahu's legal woes will be sidelined for at least the next 18 months, if not longer.
However, given the bad blood between the two sides that flowed freely during three nasty political campaigns and the last month of negotiations over a national unity government, and the very unwieldy power-sharing agreements, the history of previous Israeli unity governments draws a bleak picture for the future.
More about that shortly.
Here's how Netanyahu wins in the new deal:
Bibi can cap his career as champion of the right thanks to an agreement with Gantz that if all remains the same, by July 1st, Israel will declare its sovereignty over Judea and Samaria, as called for in President Trump's "deal of the century." This will cement Israel's eastern border in concrete along the Jordan River Valley and northern Dead Sea areas and apply Israeli law to the more than 463,000 Jews living in some 127 towns in Judea and Samaria.
Initially, Gantz held out for broader international agreement, under pressure from left-wing Israeli and American lobbies and the European Union, which would never have been forthcoming.
On that issue, Netanyahu kept the bulk of his right-wing flank in place.
In addition, Netanyahu, has ensured his political survival, for at least the next 18 months, if not longer.
He has neutralized the slim "anyone but Bibi" Knesset majority that was scheming to force him from his post by passing a law preventing a Knesset member under indictment from serving as a coalition head. Even Israel's hyperactive Supreme Court won't intervene now that the Knesset has come to an agreement with the assistance of the center-left, led by Gantz, and joined by the dying embers of the Labor Party.
Netanyahu still faces a trial, scheduled to begin this month, on breach of trust and bribery charges, but even if it begins on schedule, the case will probably be adjourned for several months after opening arguments begin and by the time it resumes, we will probably be hearing about a possible plea bargain that will allow Bibi to step down gracefully when it's time to hand over the reins to Gantz. Not only that, but in July of 2021, President Reuven Rivlin's term in office as Israel's president comes to an end. There are rumors that Bibi will slide into that post, vacating the prime minister's position a few months early. Such a move would grant Netanyahu automatic immunity from prosecution, according to current Israeli law.
Gantz wins by gaining most of the key cabinet ministries for his political supporters. The power sharing agreement hands the key justice and defense ministries to Gantz backers. Gantz's party will also receive the foreign ministry for the first half of the agreement. In 18 months when Gantz takes over for Netanyahu as prime minister, the foreign ministry will revert to the Likud.
Among these posts, the biggest win for Gantz is the justice ministry, which allows him to claim a victory for his center-left supporters to preserve what is often referred to as "the rule of law."
While this position will be held by Avi Nissenkorn, who has staunch left-wing credentials from his days as head of Israel's major labor union, the Histadrut, the Likud was able to mitigate the damage by ensuring that two Likud members will sit on the judicial selection committee and they also held out to ensure that the one member of Gantz's party who will sit with them is one of its most conservative members – Zvika Hauser.
This wasn't just petty politics. Over the next four years, six of Israel's 15 Supreme Court judges – mainly its most liberal members including Supreme Court President Esther Hayut – will reach their mandatory retirement age of 70.
It is a golden opportunity to remake the Supreme Court in a more conservative image, although only time will tell how that plays out.
For the chareidi parties – Shas and UTJ – this appears to be a win-win government. Both will remain in the coalition, with Aryeh Deri remaining as Minister of the Interior and Yaakov Litzman keep his post as Minister of Health.
But more important than their positions in the government is a tentative agreement among the new coalition to pass a new chareidi draft law that will also pass the muster of Gedolei Yisrael by enabling chareidi youth to continue choosing Torah learning as their profession and defer IDF service for as long as they learn.
It was a Supreme Court decision in the summer of 2017 to annul the previous draft law that eventually led to the collapse of the Netanyahu government in December 2018 when his coalition that then included Avigdor Lieberman could not agree on a new draft bill to replace the one the Supreme Court tossed out.
The champagne may have been flowing on Balfour street the night this new national unity agreement was signed, but it may be too early to celebrate.
This will be Israel's fourth national unity government, and most of them were short-lived.
The national unity government Israel established on the eve of the Six Day War in 1967 lasted only until 1970, when a small right-wing faction left to protest Israel's acceptance of the Rogers Plan that called for Israel to cede the territories it captured in return for peace treaties with their Arab neighbors.
A second, and more successful unity government was formed after 1984 that enabled Israel to overcome a stock market crash and end triple-digit inflation. This lasted through the 1988 elections but survived for only two years.
This may be a new century, but we should bear in mind the quote of another iconic Israeli politician, Shimon Peres, who presided in one of Israel's few successful national unity government during the mid-1980s.
"In politics," Peres said, "suspicion is stronger than trust."
(Originally featured in Mishpacha, Issue 807)
Oops! We could not locate your form.
>