| EndNote |
Mood Mix with Rabbi Meir Kranczer
| July 13, 2021
His name is well-known in both chinuch and Torah camping circles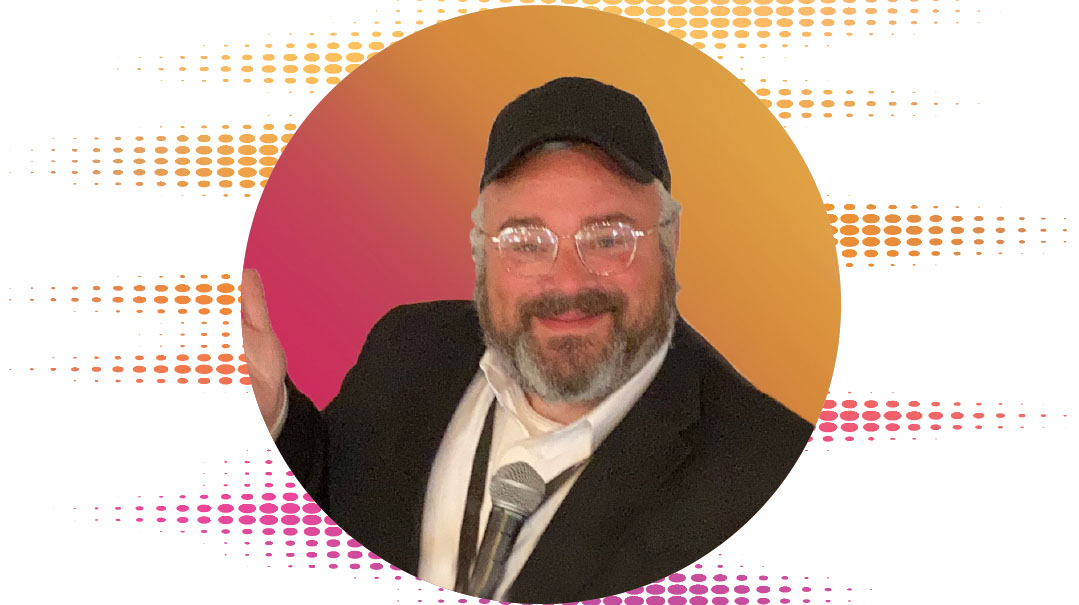 His name is well-known in both chinuch and Torah camping circles. And just as RABBI MEIR KRANCZER makes each of his talmidim in his home city of Detroit feel cared for and special, as head counselor for Camp Agudah West, his campers know they're in for a great time once school's out. With 14 years' experience as head counselor at Camp Nageela Midwest and a few years on the head-staff of Camp Agudah Midwest, Rabbi Kranczer's signature calm combines with his creative, contagious personality to help create a musical soundtrack for special summers.
THE BEST SONGS FOR CREATING A NINE DAYS AND TISHAH B'AV  ATMOSPHERE IN CAMP
I would say, "Shema Koleinu," "Vehaviosim," Reb Shlomo Yehuda Rechnitz's "Vehareinu" and of course "V'liYerushalayim Ircha."
MY GO-TO ACAPELLA  ALBUM
Any of Ari Goldwag's ten acapella albums. He sang in our succah in Detroit and it was epic!
My son Moishy is extremely talented with digital music and beat-box type sounds. It's special when he sings with his brothers Shlomo and Tzvi without any music accompaniment. And there's a mussar haskel there — from time to time to appreciate raw talent without fancy add-ons and fluff.
THE ALBUM I'D TAKE ON A LONG ROAD TRIP
Ever since Baruch Levine's CD Off the Record was generously given out at last midwinter's staycation drive-up concert, it's become Detroit's go-to playlist for all trips short and long. It's full of old and new fast and slow classics, complete with special guest vocalists. There's nothing like blasting it in the car as the family screams along.
THE SONG THAT'LL BE FIRST ON THE CAMP SPEAKERS THE DAY AFTER TISHAH B'AV
Shmulik Frank's "Shoichen Ad (Yababai bai bai Yababai bai bai…)." It's our camp song and it is oisergeveintlach [outstanding]!
A SONG THAT ALWAYS WORKS
"Acheinu." Whether your group is at the Kosel, by the bonfire, at the bar mitzvah kumzitz, or on the bus ride back from the water park, "Acheinu" is the great connector.
A SONG THAT MADE ME WANT TO LOOK UP A PASUK 
As we all know, songs come and go. A while back there was an extremely popular Belz song, "Ki Ata Hu Melech Malchei Hamelachim," with words from Yotzros for Parshas Para — "Kadisheehee, romemeehee… ron shir vashevach…" In an attempt to get the words correct I actually looked it up. On another note, many of my talmidim and campers can correctly identify which perek of Tehillim contains the popular pasuk and song "Yamim al yemei melech tosif" because of the mnemonic I taught them. There are both Sephardic and Ashkenazi gedolim... there you have Perek Samach-Alef.
MY FAVORITE SHABBOS ZEMIROS
Being from Detroit, I am zocheh to witness hundreds of Stoliner chassidim join the Rebbe on the yahrtzeit of the "Detroiter," Rebbe Yaakov Chaim Perlow of Stolin, who was buried in Detroit. They sing "Kah Echsof" and it is next-level inspiring.  Whether I'm zocheh to farbreng in Illinois, Indiana, or California, expect a Stoliner-style "Kah Echsof"some time over Shabbos.
MY FAVORITE ENGLISH SONG
My all-time favorite has to be MBD's "Someday." More recently, Chayala Neuhaus/ Benny Friedman's "A Yid" gave me much needed chizuk and solace after the untimely petirah of my brother Yehuda Yosef Hakohen Kranczer a"h.
A SONG I CONSIDER UNDERRATED
"Vayechulu," by my friend Boruch Sholom Blesofsky, on his Bishvili album.
A SONG THAT TAKES ME BACK TO YESHIVAH DAYS
I may or may not want to publicize this but "Friday in the Life," on the one-hit wonder CD Black Hattitude, is unfortunately one of them. Then there's Avraham Fried's "Shabbos Hee Milizok," which was sung loudly up and down the dorm halls by the vekker, so it's ingrained in my brain and bones.
THE SONG THAT TAKES ME BACK TO MY OWN YEARS AS A CAMPER
For all those Chicagoans growing up in the 1980s, it is definitely my rebbi Rav Zev Meisels' made-up song entitled "Abba Applegook." More seriously, I'd say "Just One Shabbos," which was used as a winning Color War song.
A SONG THAT'S TOO COMPLICATED FOR ME TO SING, BUT I LOVE HEARING ANYWAY
My wife is going to laugh, but the answer probably should be "all of them." Especially the niggun we sing at Bircas Kohanim.
THE CAMP'S ALL-TIME FAVORITE SONG
My friend Joey Newcomb's "Ay didi day day Thank You Hashem!" Screaming thanks to the Eibeshter can never get old.
WORDS THAT GET ME EVERY TIME, NO MATTER THE TUNE 
Any "Ani Maamin" talking about the coming of Mashiach. May it be speedily, and in our days.
THE BEST TUNE TO USE AS A CAMP OR COLOR WAR SONG
"Mareh Kohen." It's easy to use for rhyming, and it knocks!
(Originally featured in Mishpacha, Issue 869)
Oops! We could not locate your form.
>