| EndNote |
Mood Mix with Rabbi Elisha Klausner  
| August 15, 2023
Rabbi Elisha Klausner is a longtime rebbi in Chicago's Telshe Yeshiva, as well as a popular baal tefillah and music lover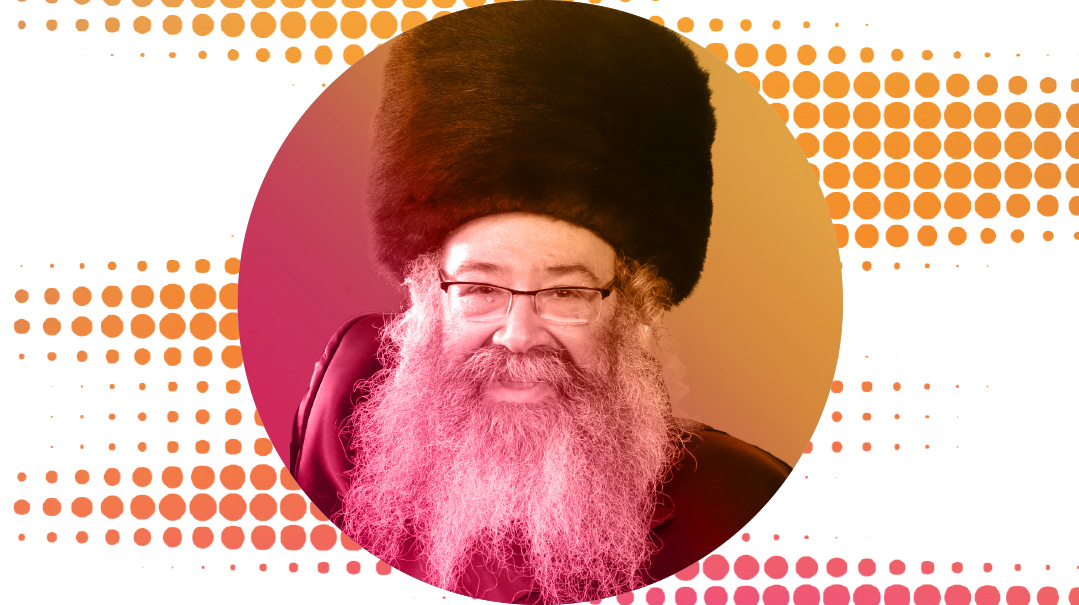 As the Vaad Hatzedakos coordinator at Agudath Israel of Illinois, Chicago native RABBI ELISHA KLAUSNER helps guide the wider Chicago community in their charitable giving, and through his videos and weekly parshah thoughts, steers them in how to make avodas Hashem accessible without losing out on true joy. He's a longtime rebbi in the city's Telshe Yeshiva, as well as a popular baal tefillah and music lover, channeling his musical side into expressions of yearning and genuine simchah.
A SONG THAT GETS ME INTO THE ELUL MOOD
During Elul, Hashem has "come down" among us, and at this time He responded to the tefillos of Moshe Rabbeinu, who ascended and davened for Klal Yisrael to be forgiven after the sin of the Golden Calf. Any niggun connected to the world of teshuvah, like "Hashiveinu Hashem Eilecha Venashuvah," can revive our neshamos and connect us to higher places.
The song, "Ani Yesheina Velibi Er" ("I am sleeping but my heart is awake, the Voice of my Beloved is knocking") is also extremely relevant to this time, as we try to find that little crack and open the door toward Hashem.
A SONG THAT TAKES ME BACK TO MY CHILDHOOD
Any song from the first two Pirchei albums in the 1960s, Yibaneh Hamikdash and Eilecha Hashem Ekra — songs like "Shokah Chamah," "Vi Nemt Men," and "Pischu Li." There wasn't much else available then, so we listened to those records over and over.
A SONG THAT GIVES ME CHIZUK IN DIFFICULT SITUATIONS
"Ana Hashem," by Shlomo Carlebach. Rav Samson Refael Hirsch explains that someone who is thrown into slavery bemoans their bitter fate, but someone who is born into slavery has a completely different worldview — he has utter reliance on his Master. The idea that I was born into Hashem's service and my Master takes care of me gives me encouragement and security. Other words that bring me chizuk are, "Hatov ki lo chalu rachamecha…," whether sung in the niggun that came from the beis medrash of Yeshivas Rabbeinu Chaim Berlin, Reb Bentzion Shenker's version, or the one from Reb Shlomo Carlebach. Hashems's kindness is endless.
A SONG THAT GETS ME INTO THE SHABBOS MOOD
"Gut Sha-bbos, Gut Shabbos, Gut Sha-bbos, Gut Shabbos…" Or any old-time Shabbos song.
A SONG THAT NEEDS A CHOIR TO REACH PERFECTION
Most songs are actually like that, because the way voices blend in harmony rounds them out and creates another dimension. On Pirchei albums three and four — Ani Maamin and Al Chomosayich Yerushalayim — Stanley Sperber conducted the choir, creating memorable versions of vintage songs like "Ani Maamin" and "Urah Kevodi," "Hakshiva El Rinasi," and "Me'ein Olam Haba," which are carved into the stone of Jewish music.
A JEWISH MUSIC ARTIST I ESPECIALLY CONNECT TO
My good friend Rabbi Yissocher Berry. You have to listen with a very attentive ear to absorb the full, intricate beauty of his musical arrangements. Other arrangers whose music I enjoy are Yisroel Lamm, Mona Rosenblum, Moshe Laufer, and Ruvi Banet.
A SONG I NEVER GET TIRED OF
If it's really a song, then I never get bored of it. I can listen to a song a thousand times. But it has to be a song, a niggun that I can sing for Keil Adon or Lecha Dodi. If it's not a real tune, just percussion and noise, I don't connect.
MY GO-TO SHALOSH SEUDOS NIGGUN
I'm an Amshinover chassid, and I sing the niggunim of the chassidus at Shalosh Seudos. In a yeshivah situation, I always go to Abie's "Yedid Nefesh" from Aish Volume 1.
A SONG THAT REMINDS ME OF MY YESHIVAH DAYS
Oh, there are many, but the real knocking song then was "Elokim Shir Chadash Ashira Lach," composed by Moshe Laufer and sung by Leibele Haschel a"h. It was big.
MY FAVORITE YIDDISH SONG
"Eizehu Mekoimam," by MBD from his I'd Rather Pray and Sing album. Every day, every single day, we ask and yearn for the Beis Hamikdash.
SOME UNFORGETTABLE LINES OF ENGLISH LYRICS
"Many happy days are coming now, won't you please listen to me / We'll be singing, dancing, laughing, everybody, just you wait and see / Miracles, amazing wonders, like no one's ever seen before / Yes, finally that magic moment, we've all been waiting for…" —from MBD's "Happy Days."
A SONG WITH INCREDIBLE VOCAL ARRANGEMENTS
In general, Yigal Calek knew exactly what he was doing with his London School of Jewish Song's vocal arrangements. "Ashira LaShem Bechayai" and "Padah Beshalom Nafshi" are two that really stand out, even 50 years later. Then there's Shlomo Yehuda Rechnitz's "Vehareinu," with a stunning combo of Baruch Levine, Moishe Mendlowitz, Shira Choir, and child soloist Avrum Chaim Green. And I love how Yisroel Werdyger sang Pinky Weber's "Zara Chaya Vekayama" on his album Odeh Lokeil. But if there is a song in which the arrangements were exceptional from beginning to end, its MBD's "Od Yaishvu," which, in my opinion, is one of the most amazing songs out there in Jewish music.
THE MOST EMOTIONAL PART OF THE YAMIM NORAIM DAVENING FOR ME
I'm a baal Shacharis on the second day of Rosh Hashanah, when we say, "Asisi lechanenach beleiv karua umurtach…" We are coming to beg for a gift of grace, a matnas chinam, knocking on the doors, and our remorse creates a fervor in our hearts until they're burning with passion.
A SONG I DON'T WANT TO HEAR IN YESHIVAH
Songs that distort the meaning and spirit of a pasuk. Unfortunately, there are a lot of them out there, and I don't like it when the bochurim listen to them.
WHAT I SING WITH MY FAMILY AROUND THE TABLE ON ROSH HASHANAH
"Meloch al kol ha'olam kulo bichvodecha" with Carlebach's incredible niggun — this coronation of the King of Kings is the central theme of Rosh Hashanah. We also sing, "Besefer Chayim" and "Zochreinu Lechayim."
A PART OF THE YAMIM NORAIM NUSACH I THINK SHOULD NEVER BE CHANGED, NO MATTER WHAT
Unesaneh Tokef. Everyone should stay with the traditional nusach of their kehillah or chassidus. I belong to the Amshinov chassidus, and on Rosh Hashanah, when I daven elsewhere — even in the shul where I serve as baal Shacharis — I admit that I miss davening Unesaneh Tokef in the traditional nusach I'm connected to.
(Originally featured in Mishpacha, Issue 974)
Oops! We could not locate your form.
>