| The Rose Report |
Midterm U-Turn for US-Israel Policy?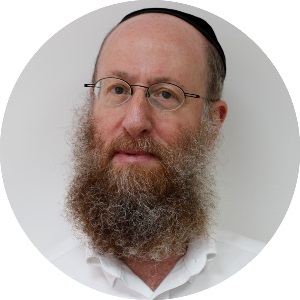 | November 8, 2022
Bibi and Joe, friend or foe?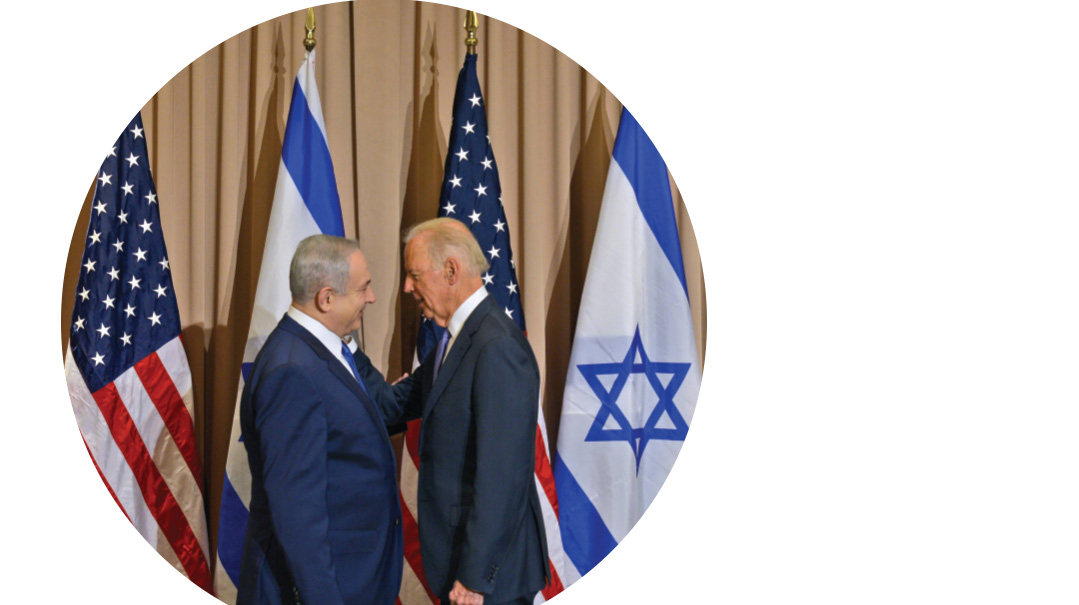 Photo: Flash90
Now that the Israeli people have spoken and elected a center-right-religious government, what changes can we expect in US-Israel relations if the Republicans, who generally have a greater affinity for the Israeli right, recapture control of Congress? And how will Binyamin Netanyahu manage relations with President Biden over the next two years?
WHAT IF the Republicans take both the House and the Senate?
Binyamin Netanyahu and his coalition partners will have reason to be cheerful, though they must contend with the Biden administration's foreign policy, which is a replay of the Obama era, but in slow motion. The administration initially ignored Bibi's victory. Once the results were final, Secretary of State Blinken called Yair Lapid, perhaps to commiserate over his defeat, and then reached out to Mahmoud Abbas, to assure him that the US still backs the two-state solution — not that Abbas does, but that never seems to matter to the international community.
Blinken and Biden must have misplaced Netanyahu's phone number for a few days. True, Bibi took his sweet time to congratulate Biden after his 2020 victory, but that's more understandable, considering Bibi needed to stay on the good side of Donald Trump, who vehemently disputed the results, not to mention Trump was still going to be president for two more months. Leaving the political pettiness aside, a Republican House and Senate will provide strong moral support for a Netanyahu government composed of right-wing and religious elements, and more political backing for any measures Israel must take to fight terror and deter Iran.
EVEN IF Republicans take over the House and the Senate…
Don't expect much progress on the Abraham Accords until after the 2024 presidential election. The Biden administration has paid only lip service to the groundbreaking accords. The one "peace" deal they engineered between Israel and Lebanon was essentially a one-way street, under which the Lapid and Gantz provisional government gifted hundreds of kilometers of territorial waters as protection money to Hezbollah to allow Israel to pump gas from wells it explored and developed in the Mediterranean Sea without fear of a Hezbollah attack.
While I wouldn't sell Netanyahu short when it comes to achieving his geopolitical goals, one campaign promise that he will have trouble keeping is his quest to seek a peace treaty with Saudi Arabia.
Saudi Arabia has come a long way from its hostile, rejectionist stance against Israel, partly due to Jared Kushner's investment of time in his relationship with Crown Prince Mohammed bin Salman al Saud (MBS), and partly because Saudi Arabia has as much to fear from Iran as Israel does, if not more.
But Arab nations, even the ones who joined the Abraham Accords, don't make deals with Israel because they love Israel; they make deals for what they can wheedle out of the United States. The UAE got American F-35 fighter jets in return for neighborly relations with Israel, while Morocco received recognition of its territorial claims in Western Sahara. The Saudis, being the Saudis, will not come to terms with Israel unless they can extract many more goodies from the US. Considering the Biden administration's hostility to the Saudi royal family, especially after the Saudis thumbed their noses at Biden's request to pump more oil, it would be stretching the imagination to expect the administration to agree to a Saudi wish list.
WHAT IF the Democrats maintain control of the Senate?
While it's a foregone conclusion that the Democrats are goners in the House, at press time, polls showed the Senate was a tossup. Before Election Day, the Senate was divided 50-50, with Vice President Harris providing the tiebreaking vote that effectively gave Democrats control.
If the Dems retain the Senate, that means Senator Bob Menendez of New Jersey will likely keep the chair of the Senate Foreign Relations Committee. Menendez has watered down his pro-Israel credentials in the last year, catering to his party's progressive flank. First, he chastised Israel for causing civilian casualties during last year's military campaign against Palestinian Islamic Jihad. Then last month, when Menendez met with Netanyahu, he stunned Bibi with his blatant interference in Israel's internal affairs, suggesting that the US might not cooperate with Itamar Ben Gvir if Bibi appointed him to a sensitive ministry such as public security.
That ministry, which controls the police, also makes security decisions, such as how much force to use against rioters and terrorists, and how to deal with Arab-Israel flashpoints, such as Har Habayis, the Sheikh Jarrah neighborhood in Jerusalem; and to some extent, it has a say in law enforcement in Judea and Samaria.
If Republicans take the Senate, Idaho's Senator Jim Risch would be in line to replace Menendez. The Foreign Relations Committee is the only one with the authority to review any international treaties that the administration might present — such as a nuclear deal with Iran. It would be valuable to Israel to have a friendly senator pounding the gavel at those hearings.
EVEN IF the Republicans wrest control from the Democrats…
There are still issues that need to be negotiated with the administration and not with Congress. Israeli citizens still have to apply for a visa to gain entry to the United States, and it's often a cumbersome and time-consuming process. In this case, it's been Israel, namely the Knesset, that's been dragging its feet by failing to pass legislation that the Department of Homeland Security and State Department requires from all countries as a precondition to participating in its Visa Waiver Program. Both departments report to the executive branch, where the Biden administration calls the shots.
Bureaucratic delays at the US embassy in Jerusalem have also proven to be an irritant in relations. Although offices shuttered by the Covid pandemic have reopened, the embassy has yet to return to full strength, leading to huge backlogs in requests for passports, birth records, Social Security numbers, and other services essential to the estimated 300,000 American expatriates who live in Israel.
The new Netanyahu government will need to work closely with America's ambassador to Israel, Thomas Nides, to smooth out all of these processes so that both governments do what they were elected to do — facilitate the needs of taxpayers and service the voters who put them into office.
(Originally featured in Mishpacha, Issue 935)
Oops! We could not locate your form.
>