| EndNote |
Mic Drop: Eight in One
| June 21, 2022
"It's a beautiful thing to have so many groups playing music together. I would definitely do it again"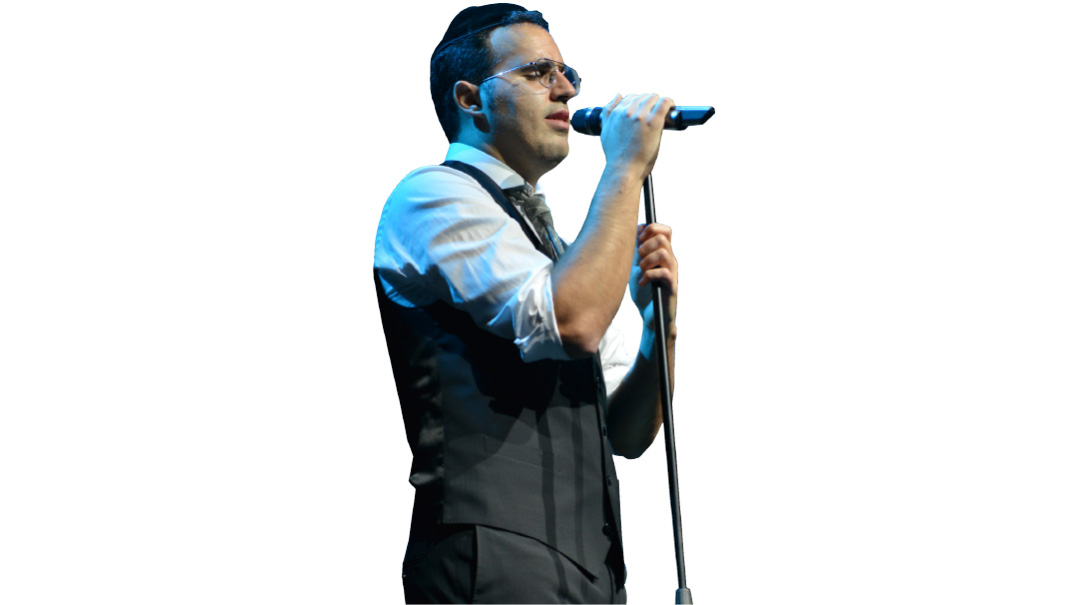 The concept of using eight different bands to play an eclectic bundle of medleys on one album may seem revolutionary, but actually, YAAKOV SHWEKEY has been toying with the idea for years, although the logistics seemed daunting. On ELEVATE, an album dedicated to the memory of Yossi Kohn a"h of Cleveland, a much-loved bochur who died in the Meron tragedy, the concept comes to life in a colorful musical unification.
Voice rich as ever, Shwekey sings his way through eight spirited, themed medleys, from chassidish to Mizrachi wedding to kumzitz-style, as some of the frum world's top-tier bands play their hearts out. The orchestras of Yoeli Dikman, Mendy Hershkowitz, Avrumi Berko, Benny Laufer, and others deliver a rich, dynamic, and eclectic musical experience.
"Yaakov, together with his friend Yaakov Klugman, wanted to put out something special in honor of Yossi Kohn," says producer Naftali Schnitzler. "We started working on the project just after Succos, and it just grew bigger and bigger. Because Yossi was a bochur who loved all types of Yidden, a project that included the music of different communities seemed to fit."
The songs are all widely sung, go-to favorites in their own genres. Before contacting the band leaders, Shwekey, Schnitzler, and collaborator Hershy Weinberger sat down together to just sing. "We sang and sang the songs that came into our minds, and that's how we compiled the lists of songs for the medleys. For Dovi Meisels' kumzitz medley, we chose the songs that Yossi especially loved. When we contacted the bands, we had the skeleton song list in mind," says Schnitzler. "When we reached out to the orchestras, we wanted each set to be just eight minutes long. Somehow, the sets wound up at ten or twelve minutes, so we wound up with a 90-minute album."
Schnitzler admits that working with so many players and styles was challenging, especially as the release date, the Lag B'omer yahrtzeit, loomed. But he loves the result, the way you can listen to this album, "and even if you never went to a Sephardic wedding in your life, you're right there." And despite the challenges, "It's a beautiful thing to have so many groups playing music together. I would definitely do it again."
(Originally featured in Mishpacha, Issue 916)
Oops! We could not locate your form.
>