| On your Mark |
Meet… Karen Arieli   
| November 8, 2022
       Karen Arieli always dreamed of empowering women. Now with Hatzalah's new EMS course for widows, she's doing just that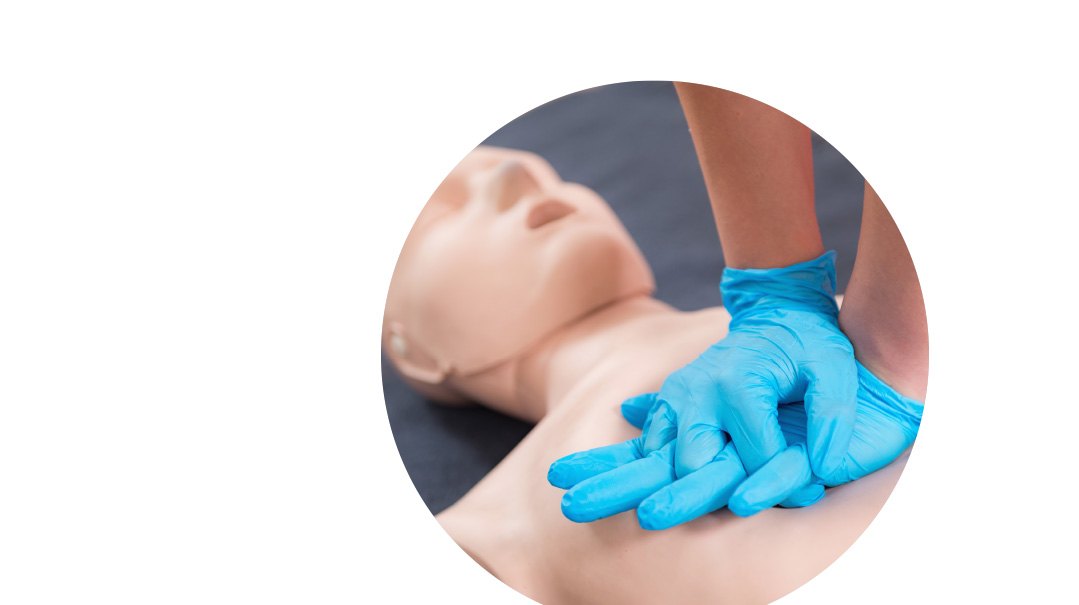 Growing up in Los Angeles, I was a typical Valley girl surrounded by celebrity culture. My mother was an acupuncturist who often treated celebrities, and everyone around me was writing a screenplay.
Nothing of that life appealed to me.
I wanted to go to college on the East Coast. I got accepted to the University of Pennsylvania and studied English Literature and Film, and liked the intellectual stimulation of my studies.
Afterward, I moved to Manhattan and worked in the advertising industry. I was really lucky because I started working when the internet bubble took off, so there was lots of money to be made in the field, and I moved quickly up the career ladder.
The only problem was that inside of me, I didn't feel whole or fulfilled.
Then 9/11 happened.
Planting Seeds
With New York City in upheaval, and so many people suddenly searching for answers about why bad things happen to good people, Aish HaTorah started to host classes in downtown Manhattan.
Always attracted to learning, and having grown up in California in an environment of pseudo spirituality, it just made sense for me to attend these classes. Slowly, I began to become shomer Shabbos and then fully shomer Torah and mitzvos.
Still, just one issue. Why was no one setting me up?
I decided to go to seminary for a year and enrolled in Rebbetzin Weinberg's seminary, EYAHT. I loved the purity of Eretz Yisrael, and I loved the mix of real spirituality grounded in intellectualism. I knew I wanted to put down roots in Eretz Yisrael, and I did.
A month after making aliyah, I was introduced to my husband, Gil Arieli a"h. He was a real ben Torah. He too was attracted to intellectualism and went to law school at Tel Aviv University to seek truth and fair judgment while he slowly became religious.
At one point, he realized that to become a "real card-carrying Orthodox Jew" he needed to go to yeshivah, and so he enrolled in Yeshivas Meor HaTalmud. We married and the children came soon after, bli ayin hara. We built a life together for almost ten years.
Personal Tragedy
While I was expecting my sixth child, Gil collapsed in front of my eyes. I called United Hatzalah, but it was too late; he'd already passed away from a heart attack. It was a huge shock. Before that, he'd been completely healthy.
We were living in Ramat Eshkol, and the community rallied around me. I was very supported and loved by so many special people. One of the top doulas in Yerushalayim came with me to the birth and wouldn't let me pay her a penny. The Mir Yeshivah family looked out for us a lot, especially Rav Asher Arieli shlita (no relation) and his rebbetzin, as well as the Rosh Yeshivah, Reb Leizer Yehudah shlita and Rebbetzin Gitty Finkel. I was the recipient of so much kindness from individuals and many different organizations that help almanos. As Rebbetzin Arieli once told me, "There's yeridas hadoros in everything except the way almanos and yesomim are treated."
Slowly I got back into the swing of real life, but what can I say? It's definitely hard, a struggle. Recently, I pivoted from working in advertising for the high-tech sector to advertising for nonprofits. I really love helping people. I love askanus, and I love what I call "the Jewish hustle."
United Hatzalah brought me on to do donor stewardship and grant writing. I was very honored by this; this is an organization committed to not only saving lives no matter who, what, when and where, but also to empowering communities. Their mission completely speaks to me.
But then an even more perfect opportunity opened up. United Hatzalah donors Michael and Katie Weisz partnered with United Hatzalah to sponsor a program true to United Hatzalah's core mission of lifesaving, which would also empower and assist almanos. United Hatzalah asked me to spearhead this project, and I was just blown away, feeling honored and privileged.
We got to work, and The Weisz Family IMAH (Inspiring Mothers At Hatzalah) Medic Course was born.
The Jewish Hustle
The project will train widowed mothers to become emergency first responders. After completing the course, which will be given exclusively to this group and taught by frum female instructors, the women will receive EMS certification from the Israeli Ministry of Health. This will expand their employment opportunities; being an EMT is a position that's not only lucrative, but flexible, perfect for a single mother. Some of those job opportunities include being a medical dispatcher, staffing ambulances, or as a medic on seminary and high school field trips. These positions are in high demand in Israel.
When I started working my network within the "world of widows," the women I encountered were excited and eager to hear about a program they could benefit from, while at the same time help others.
The program also includes a social outlet and support network. I'm not interested in getting together with other widows to cry and complain; I want to rebuild my life and strengthen my spirits while doing good for others. By participating in the IMAH Medic Course, the women are receiving support, but in the most dignified way, in a way that empowers them to improve their financial situation.
Once they finish the course, they have the option to enroll (also free of charge) in a first-aid instructor course, which will allow them to teach medic courses, increasing their earning potential even more.
We have approximately 30 women signed up. We already have a waiting list for a second course! Rav Nissan Kaplan shlita and Rabbanit Yemimah Mizrachi have agreed to attend the course opening and give divrei brachah.
For me, spearheading a program to empower widows and save lives brings together all the pieces of the puzzle of my life. I've been catapulted into the helping profession, which is what I always wanted to do. Does every piece of the puzzle add up or make sense to me? No, not yet, but we're sure getting there.
What do you like to do for fun?
Travel, shop for trendy fashion items, and do fun activities with my kids.
What do you love to do on your down time?
I'm a big nerd! I love reading mussar and machshavah seforim and articles, and writing. I also support frum women struggling with different addictions (food, internet, etc.).
What is something about you most people don't know but would surprise them?
I have a green belt in Taekwondo.
(Originally featured in Family First, Issue 817)
Oops! We could not locate your form.
>