| On your Mark |
Meet…Faigy Rabinowitz
| May 30, 2023
Founder and owner of Metziahs, a website curating the best daily deals on clothing and apparel for the frum family from around the Web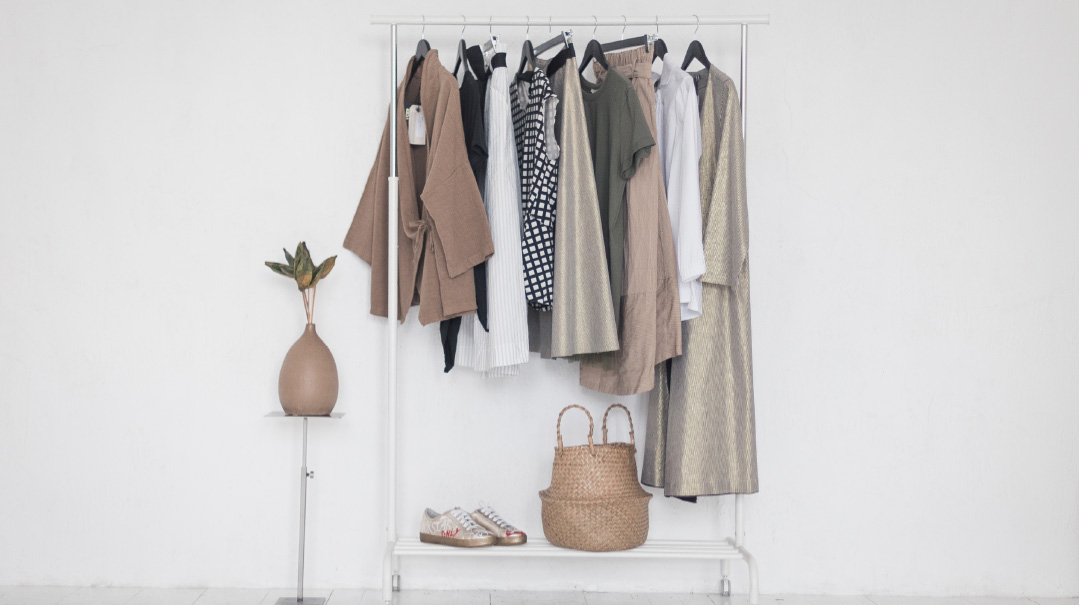 "Runways" in the Family
I was always drawn to fashion — especially when there was an amazing deal involved. Growing up, my mother hosted trunk shows in our house, where designer brands would send her pieces to showcase to customers. I remember watching her cater to every woman who walked through our door, finding her the perfect piece and helping her feel confident and beautiful. I learned a lot from her flair for fashion and was definitely one of those girls who loved to shop and wear high heels at every opportunity.
It was only natural when my friends started seeking my help to find the perfect outfit. I remember this going as far back as elementary school, when a friend asked me to help her find a new pair of shoes. It was probably the first time I had ever hunted for a good deal, and I was barely a teenager, yet I remember how much I loved every minute of it.
Founding Metziahs
Hashgachah pratis is incredible when you see it in hindsight, but it blows my mind every time when I think of how Hashem was guiding each step of the business years before I even thought of Metziahs!
My husband and I got married when I was 19, and we moved to Eretz Yisrael soon after. We owned a business together, selling candy to seminary girls, and when we wanted to expand the business, we spent time learning how to build a website.
Just after the website was up and running, my husband's father was niftar, and we had to sell the business and move back to America. Little did we know that the knowledge of web design was going to be extremely helpful in the near future.
Not only did we gain web-building skills before we thought to start Metziahs, but the very name of the brand was also created with clear Hashgachah pratis. When we moved to Eretz Yisrael, we found that our apartment was furnished with the strangest pieces of furniture. They were completely unusable. My husband posted a sale ad on an online platform to get rid of the furniture, but he didn't want strangers to have access to our personal email accounts. On a whim, he created an email address metziahs@gmail.com, since many prospective buyers were Israeli and our furniture was technically a "metziah." My husband had unknowingly decided on the name of a business that wouldn't develop for years. It was clear from the beginning — Hashem's Hand was unmistakable in the very foundation of everything we accomplished.
A Brand Is Born
When we moved back to Lakewood, I tried my hand at a couple of different jobs, each one more terrible than the next. During that discouraging chapter in my life, I started Metziahs as an outlet and a hobby. I just can't help myself — when I find a good deal, I need to tell everyone about it so they can capitalize on it, too! I began posting fashion deals on Instagram before it was used as a marketing tool. When I needed an email address to open the account, I remembered I already had an email for "metziahs@gmail.com" from our ad experience in Eretz Yisrael — and that's when the brand was born.
The Instagram account took off slowly, and eventually it was my husband's idea to monetize it and turn my passion into a business. We built a website, learned about the marketing space as we went along, and in time added sections for women, kids, maternity, men, and home goods.
Every day, first thing in the morning, I'm already scrolling, searching for new websites and unique deals to bring people the best offers around.
Beauty on a Budget
My goal for Metziahs has always been the same, from when it was just a hobby to now, when it's a full-blown business — I want to show everyone that you don't need to spend money to feel put together. It's such a joy for me when people can get something beautiful and it's still affordable. Just think of Metziahs as your personal shopper! We do put some expensive things on our website if they're considered a good deal, since some people like to splurge on long-term investments. We make sure to cater to everyone, and whatever your budget, we have something for you.
Someone once told me that they saw a kallah wearing a gorgeous dress at her vort. When she asked the kallah where she bought it, the kallah told her it was under $100 from Metziahs. That is my nachas!
The Shopping Experience You Deserve
With our Metziahs website taking off, I became aware of the gaps in the clothes and outfits that I posted. I wanted to build a platform where anyone could get an entire wardrobe at minimal cost, but there always seemed to be basic closet staples that I couldn't find online.
But after all the time and effort I'd invested in creating Metziahs, I wasn't going to let that stop me. I started traveling to tradeshows, bought clothing wholesale, even designed some of my own clothes, and I started my own line of apparel called Metziahs Direct.
My vision for Metziahs Direct began as a simple extension of Metziahs online. Soon after launching, the line became very popular, and the multitude of requests to try on the clothes in person inspired me to open my own storefront. My goal for the store was to cater to the classic, frum working woman and give her the lavish shopping experience she deserves: the store is designed in luxurious, modern black-and-white decor with pops of pink; store hours are late at night when most women have finished working; in every dressing room is a motivational neon sign that reminds people how beautiful they truly are; and the best part — the prices are unbeatable!
Tzniyus and Beautiful
One thing that has been unwavering throughout my career in fashion is that tzniyus is a top priority for me. Before Covid, I would go to Arizona or New York for tradeshows and fashion events to promote my marketing business, and I was the only frum woman at these events, sipping my Diet Coke while everyone ate on their fine china. I definitely stood out with my modest clothes, but I learned to feel confident with my tzniyus way of dress. Once, I was nominated to win an award for Marketer of the Year against Macy's! It was an amazing experience, and a strong reminder to be confident in who you are, tzniyus and beautiful.
This lesson is something I try to instill in my business today. When I sell clothes on Metziahs Direct, I want everyone to know that the way they see it on the website is the cutest way it should be worn! I don't need the models to be untzniyus to promote my clothes. It's very important to me that women feel positive about being tzniyus.
Unlimited Gratitude
It goes without saying that everything I have accomplished — the marketing brand, my clothing line, the Metziahs Direct store, and the millions of details that go into each piece — couldn't have been accomplished alone. I have the most amazing team of employees, between content managers, salespeople, order-fulfillment managers, and more, and I'm so grateful to every individual for their time and dedication.
Then there's my husband. Not only has he been a staunch supporter of everything I do, he is the driving force behind the brand. He's always coming up with new ideas and encouraging me to push my limits, and he's always there to help me in a crisis. I would never be where I am today without him.
And of course, there's the One and Only Hashem. From the beginning of this journey, it was clear that it was His Will that allowed me to build such an incredible source of parnassah that not only enables me to provide for my family, it allows me to bring joy to hundreds of Jewish women. I'm forever grateful, and I hope I can continue this work and the many more ventures that the future holds.
Most Important Advice I Received
My husband's rebbe, Rav Elya Brudny, was insistent from the beginning that if something isn't emesdig, you must leave it immediately. If you want hatzlachah in anything you do, it has to be with honesty. It's something my husband and I really take to heart. We never look at other deal sites or rip a deal off of anyone. Everything we post we find on our own, and we make sure to conduct every aspect of our business with total emes.
Most grateful for…
Having a parnassah that allows me to spend time with my family. I love what I do, but at the end of the day my goal is to create a better life for my family, and it's so important to me that I have time for my husband and my kids.
Did You Know?
RESALEFIED.com is another website started by Metziahs just a few months ago! Resaleified is a platform for the frum community where people can sell various items they don't have a need for anymore, including strollers, sheitels, gowns, jewelry, furniture, and more.
Favorite Pastime
Playing tennis and chilling with our farm animals. We have a sheep (Shabsi) and three goats — Cookie, Brownie, and Snowy.
Secret Talent
I like to write poems and lyrics.
Most Memorable Moment in My Career
When I met with the TJ Maxx team in the One World Trade Center and presented an impromptu PowerPoint presentation I hadn't prepared for!
(Originally featured in Family First, Issue 845)
Oops! We could not locate your form.
>