Max Privler's Vanished Jewish World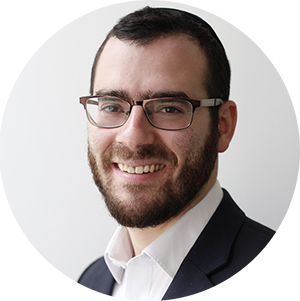 | May 20, 2020
I'll never forget the steely look that this formidable man — who killed his first German as a boy — turned on me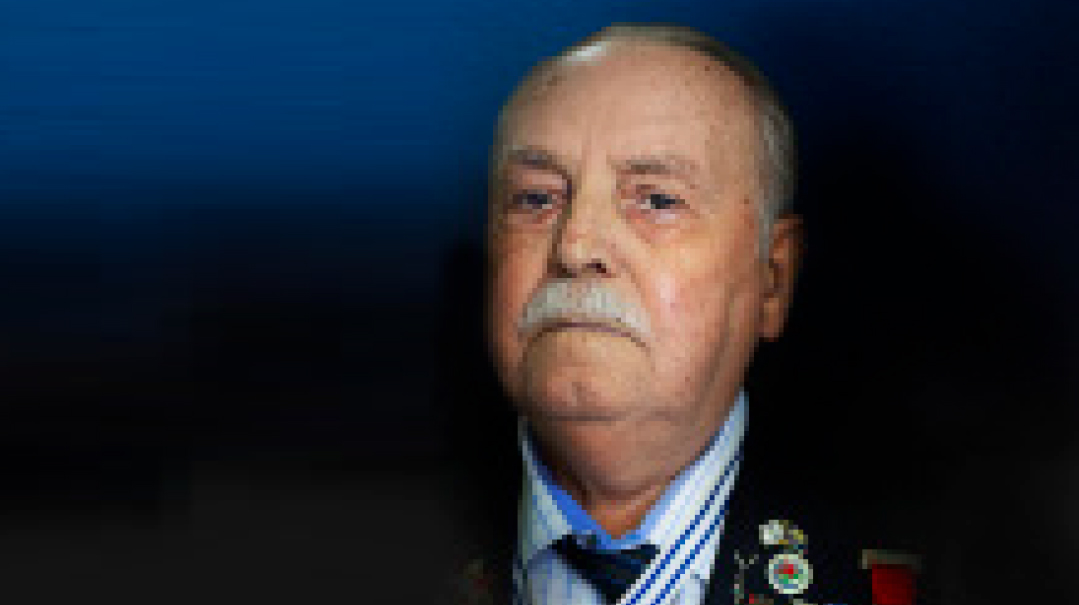 A few days ago the world marked the 75th anniversary of Victory in Europe Day, the end of World War II as far as the Holocaust and European conflict were concerned. The iconic image on news sites of the Russians raising the hammer and sickle flag over the bombed-out Reichstag reminded me of one of the most unusual people I've ever met.
Auschwitz liberator and former child-spy Max Privler, whom I was privileged to interview a few months ago, opened my eyes to the largely untold story of the nearly 500,000 Jews who fought in the wartime Red Army.
And the postscript to our conversation reminded me of another effect of the Holocaust: young survivors robbed of the Jewish traditions they would have been raised with.
Max's story was scarcely believable. Raised as the son of a wealthy landowning family near Stanislav, Poland (today called Ivano-Frankivsk, Ukraine), he had survived multiple mass killings by age 12, including one where his father had taken a bullet to protect him. He then joined the partisans and finally the Red Army as it fought across Eastern Europe. By the time he was bar mitzvah, and with his knowledge of multiple languages, he rose to become a highly decorated spy in a secret unit operating behind enemy lines.
I'll never forget the steely look that this formidable man — who killed his first German as a boy — turned on me as he thought I was skipping over vital details of those war years.
Just how much the Soviets valued his services was obvious from the more-than six kilos of medals that the army bestowed on him, covering literally the entire front of his uniform. The staggering array of decorations only missed the few that were denied him by Soviet anti-Semitism once Max told the Red Army after the war that he wasn't the Ukrainian Yuri Yurchenko — his nom de guerre — but Privler-Hershkovits.

But the Jewish pride of this young avenger wouldn't let him hide his identity, and he spent decades fighting to tell the story of the Jewish Red Army men.
The story, for me, had a poignant ending. On the way out of the interview in his apartment in Bat Yam, Israel, Max's grandson Ron showed me old press cuttings from a Czech newspaper, about the teenager's role in saving historic buildings in Prague from destruction by the retreating Nazis.
"Is there any way you can help get his role recognized?" asked Ron. "It would mean so much to him."
I picked up the phone to Jonathan Cummings, President Reuven Rivlin's spokesman who had suggested I interview Max as part of the commemorations of the 75th anniversary of Auschwitz's liberation. He put me in touch with Dave Borek, a representative of Czech television in Israel, who was intrigued by the story.
"Could you please ask Max Privler (he is still alive, isn´t he?) one personal question?" Borek wrote me.
I rang up Max's grandson. A few weeks had passed since we'd met. I began asking him for the newspaper clippings, but I sensed from his muted tone that something was wrong.
"He got an infection few days ago," Ron told me tearfully, "and he suddenly died this morning."
That was how I found myself a few days later, once again, talking to Max's wife, grandson, and granddaughter in his sheltered-living apartment in a Russian speaking area of Bat Yam.
The shivah consisted of just the three of them, and I asked whether anyone was saying Kaddish. As they struggled to remember his father's Hebrew name, I realized that I was witnessing an overlooked aspect of the Holocaust.
Max was brought up in a traditional, Yiddish-speaking Jewish home, as became obvious in our nearly four hour-long conversation as he spoke of his beloved Mamaleh and baby brother Bereleh, who were murdered in front of his eyes.
His grandfather had dedicated a large shul in his hometown, and doubtless he would have continued the family traditions.
But along with his family, Max Privler lost that connection as well. As a child forced to survive by his wits, Max had no Jewish education from age 11 on.
As they shot and gassed their way through Eastern Europe's Jewish communities, the Nazis destroyed something more intangible as well. Along with the shuls and schools, the fabric of Jewish life, stretched to breaking point by Communist atheism but still suffused with generations of tradition, went up in smoke.
The Nazis couldn't destroy his Jewish pride and courage, but they — and the triumphant Soviets who reconquered Eastern Europe — robbed Max and an entire generation of survivors of a vibrant Jewish life.
Meeting this proud Jew was a privilege, but in his slow, old-fashioned Yiddish, there was a poignant reminder.
Seventy-five years after the Russians broke into Hitler's bunker, something of a European Jewish life has returned, but the vibrant, intensely Jewish world of Max Privler's childhood is gone forever.
(Originally featured in Mishpacha, Issue 811)
Oops! We could not locate your form.
>