| 2.0 Feature |
MARKETING 101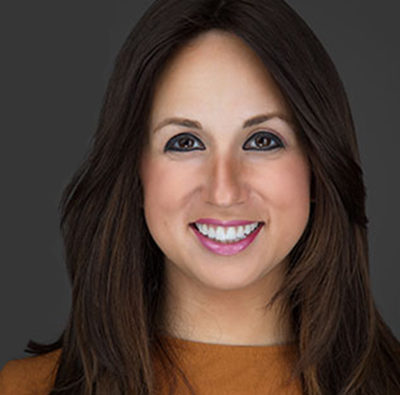 | November 6, 2019
Get your talkers talking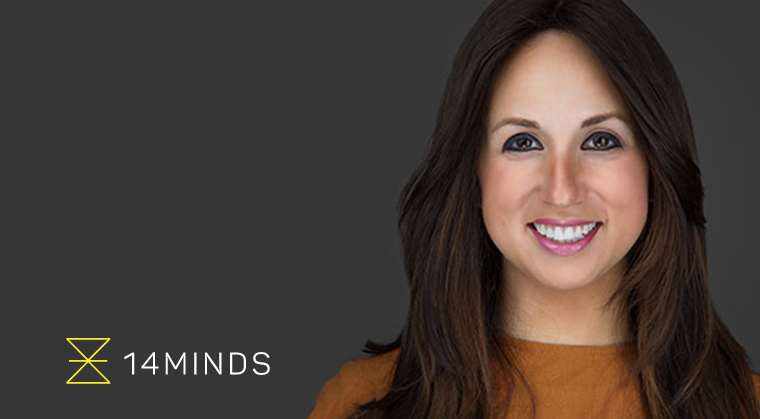 Meet Tzivia Cohen: Tzivia runs 14Minds, a marketing agency that specializes in implementing strategic marketing campaigns for forward-thinking businesses. This column will provide advice and answers to entrepreneurs to help them navigate the complex process of growing their business.
I'M LOOKING FOR A MARKETING STRATEGY THAT DOES NOT INVOLVE SPENDING TONS OF MONEY ON ADVERTISING (OR HOURS AND HOURS ON SOCIAL MEDIA). DOES SOMETHING LIKE THAT EXIST?
MARKETING, MINUS THE COST
Yes! It's called word-of mouth marketing. Word-of-mouth recommendations are something that occur in a natural sort of way. On the other hand, word-of-mouth marketing (or WOMM) is an intentional, organized effort to compel people to talk about your business or nonprofit. Here's an overview of how you can implement WOMM in your company's strategy.
CLEAR THE PLAYING FIELD. 
Before you start trying to instigate positive conversations among clients and potential customers, look out for negative ones. Always monitor and swiftly address any criticisms or complaints, whether they're found online, over the phone, or in person. Clients whose concerns were addressed via excellent customer service will probably recommend you more often than those who never had a problem at all.
MOTIVATE YOUR BEST "TALKERS." 
Identify the people most likely to talk about you, and make them a part of your inner circle. They can be your most loyal patrons, industry experts, or anyone in a position to make recommendations to potential customers. Give them exclusive early access to discounts, updates, or opportunities; invite them to participate in private events or to join ambassador or VIP programs; and request their feedback on new products and opportunities.
GIVE 'EM SOMETHING TO TALK ABOUT. 
An excellent experience with your company will likely lead to repeat business, but it isn't going to be enough to spark a conversation. To get people to talk, you need to incorporate something completely unexpected in your operations. It doesn't have to be difficult or costly to do this — take a look at the sidebar for some great WOMM triggers. Choose something that is relevant to your business, sustainable over a long period of time, and not over-the-top. People who find out about it should never be suspicious that your spiel comes with a "catch" of some kind.
MAKE IT EASY FOR PEOPLE TO SHARE. 
If someone wants to spread the word about your business, give them the tools to help them do it. Distribute multiple discount coupons or free samples at every possible opportunity, so existing customers can give some to their friends. Add a share button to every page on your website, along with refer-a-friend forms, with space for multiple names.

TRACK YOUR EFFORTS. 
The simplest way to track the results of WOMM is to ask each new customer where they heard about you. For referrals that take place online, you can use Google analytics or more sophisticated tools to find the source of new visitors. Here's a helpful tip: Don't use monetary rewards for referrals. Even though they may be easier to track, paid referrals are viewed as artificial, or even deceitful, and can actually lead to negative word-of-mouth publicity. Before we conclude, you might be wondering where social media fits into word-of-mouth marketing. Conversation on social media is not the end goal of WOMM, but a byproduct of having a business worth talking about. Social channels provide an easy way for your "talkers" to spread the word — and for you to monitor the discussion and extract insights for business growth.
A LITTLE WORD–OF-MOUTH INSPIRATION
Casper broke into a crowded market by allowing customers to sleep on their mattress for 100 days before deciding whether to keep or return them.
Air New Zealand replaced boring airline-safety videos with bizarre short films that are so entertaining, they've been viewed on YouTube millions of times.
Headsets.com sells headsets and phone accessories, but they're best known for including a Tootsie Roll in every order they ship out.
Umpqua Bank has 300 branch locations, each of which has a silver telephone that customers can use to speak directly to the bank president.
Tzivia Cohen is the founder and CEO of 14Minds, a marketing agency that specializes in growing businesses and nonprofits with innovative, results-driven campaigns. Do you have questions for Tzivia? Send them in to tzivia@14minds.com for a chance to see them appear in our next column!
(Originally featured in 2.0, Issue 6)
Oops! We could not locate your form.
>