| Magazine Feature |
Make your Move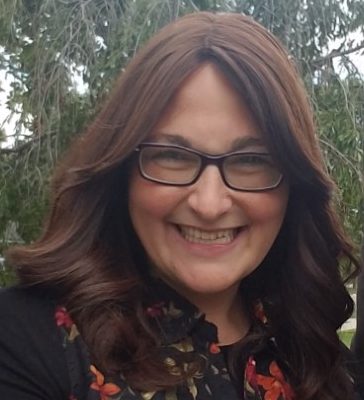 | July 20, 2021
More and more frum "out of town" communities are offering housing, education and job incentives to attract families. 

Meet some of today's friendly recruiters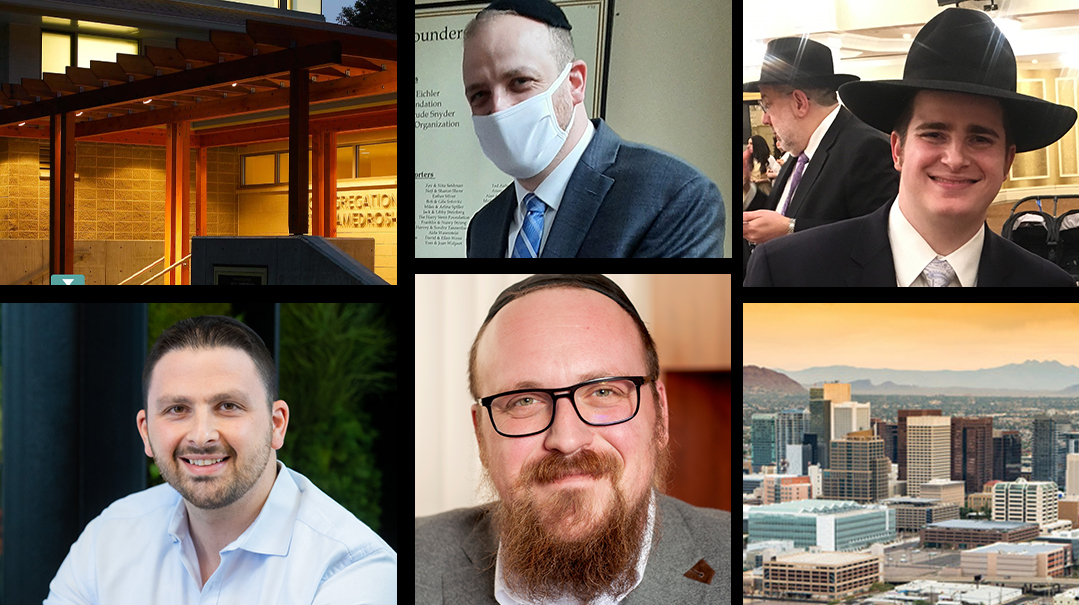 Originally from: 
Seattle and then New York. When we came to visit my brother-in-law in South Bend, we saw it checked all our boxes. Seven weeks later, we moved here.
How I started recruiting:
I'm a good schmoozer! I'd had a business selling specialty coffees, and I had reached out to the business world for contacts. It was a natural progression to connect the frum community here to the business world. I stepped into this role helping others find parnassah in South Bend, and now it's my full-time job, funded by the community. Every day is different. I meet with local business owners, speak to families who are considering relocating, and network with politicians. It never hurts to be connected — with those connections, for example, we got increased police coverage after the shooting in Pittsburgh.
What makes South Bend special:
An extremely low cost of living, an extremely hot and active job market that works with shomer Shabbos schedules, and the state tuition voucher system, which pays for the majority of tuition. In fact, they recently raised the cap for this program, so even people who earn a significant amount of money can benefit from it.
Who should consider relocating to South Bend:
Anyone, particularly young professionals. A dollar goes a lot further here, so it makes sense for young families.
'How South Bend has expanded recently: Right now, there are 135 to 140 frum families living here, 25 new families from the last few years alone. The growth at the mosdos in particular is incredible: The South Bend Hebrew Day School had its highest enrollment ever this year, with 205 students. Next year, they're expecting between 215 to 240. The Yeshivah Gedolah of South Bend reopened in 2017 with four boys; for next year, 45 are already enrolled. For years, one small shul had been struggling, but it's hired a new rabbi and now there's a 20-strong minyan every morning, and standing-room-only on Shabbos.
''FAQs:
"What are the housing prices like?" and "Will my kids be happy there?"
Most common comment from visitors:
"I didn't know a place like this existed!"
How I recruit people:
Newspaper articles, Facebook ads, the OU fair, general marketing, email lists, job listings, and posts by my wife online. Plus word of mouth. It's an easy-to-remember tagline: movetojewishsouthbend.com.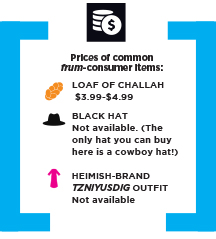 Shuls and schools:
We have two shuls, the 140-year-old Hebrew Orthodox Congregation (HOC) led by Rabbi Meir Bulman, and the 15-year-old Midwest Torah Center led by Rabbi Doron Lazarus. We have a day school offering preschool through eighth grade, Bais Yaakov High School of Indiana for girls, and the Yeshiva Gedola of South Bend for boys. Unlike many small out-of-town communities and even some larger ones, you don't have to send your kids away for school.
Kosher restaurants:
We're working on it! Currently, there's a little kosher market that sells meats, cheeses, and sliced deli, and one shul does takeout, where you can get pizza and fries.
How I help people find jobs:
Every single industry here is hiring; there are 50 nursing positions available right now in one local health care system alone. There's opportunity for anyone looking to enter or further a career, whether medical professionals, accountants, tradesmen, or anything in between. The shortage of people works in our favor, because there's minimal competition.
We might not have:
All the amenities of a large frum community (shops that sell customized tzniyusdig clothes, seforim stores, a lot of restaurants).
But we do have:
Everything you need (an eiruv, mikveh, chinuch opportunities, shuls).
How we spend our summers:
There's a local day camp for younger kids for the first half. In August, many people travel, visit family or take short vacations. South Haven, which is like the mountains of the Midwest, is only 45 minutes away. Many people stay local and do day trips, visit parks, zoos, farms, and more — there's plenty to do here.
Distance from the Tristate area:  Twelve hours by car. By plane you need a connecting flight from either Detroit or Chicago — except during college football season, when there's a direct flight from Newark. (That's when Notre Dame alumni from the East Coast all want to come to South Bend, and they have no trouble filling up planes.)
Expected community growth: 
I'd love to see more people moving here, because that automatically means more opportunity, that South Bend would become more viable to established national organizations—to have an Aish branch, to have a Tomchei Shabbos. We'd welcome whatever community growth initiatives would come with an increased frum population: restaurants, shopping opportunities, stores that sell Jewish supplies, Jewish-owned businesses. The more people who live here, the better we can create a good working environment and frum business community.
The biggest challenge living here is:
Not being able to get sushi.
Weather: 
We get all four seasons. It's not too crazy, relatively speaking — we don't get the standard Midwestern weather, because weather systems are blocked by Lake Michigan. We do get snow, rain, and wind, but it's temperate.
Don't move here if:
You're not planning to work. When people need help, of course the community rallies around them, but we don't have services like Tomchei Shabbos, gemachim, and free loan organizations that big communities have in abundance.

Originally from:
New York, then Miami. My husband is from Savannah, and when Covid hit, my mother-in-law, who has an assisted living business, was slammed. There was much more work than usual, what with overhauling practically every system to conform to the new Covid protocols. We came to help her in the summer — my husband worked there, and our kids were in day camp. We saw how much our kids loved it, so we stayed.
How I started recruiting:
Covid made many people reevaluate their lives and brought a new focus to personal values. People realized they want simple things — a nice home with a backyard where the kids can play during quarantine, a lower cost of living, a slower pace of life — and there was an increase in migration to the South. Savannah has so much to offer frum families, and the community could benefit from growth, so I voluntarily threw myself into the effort to find new families to move here.
Don't move here if you:
Don't like to golf! Joking aside, the locals maintain a beautiful work-life balance here — and yes, there really are gorgeous golf courses.
FAQs:
After all the typical questions about jobs, housing, and schools, it's, "Are the people open-minded?" People who want to leave a city are usually looking for more acceptance and social freedom. They're sick of the rat race and keeping up with the Joneses.
Most common comment from visitors:
"It's so beautiful and charming here. What a hidden gem!"
What makes Savannah special:
Great weather year-round, absolutely stunning scenery with our famous oak trees and Spanish moss, and very warm and friendly people. It's so peaceful here — there's a real shock when you come from New York, where there's always honking and fighting over parking spaces. There's also a beautiful historic downtown area, with lots of architecture from the 18th century and the original cobblestones from when the city was first built. Savannah also has a world-renowned art college, Savannah College of Art and Design (SCAD), so there's this artsy vibe. It's a city that's hip and laid back, charming and family-friendly.
Who should consider relocating to Savannah:
Everyone — there's a lot of opportunity for people who are industrious and hardworking. I usually target young families, professionals, retirees — anybody who's interested, we can help get you on your feet so you can become contributing members of the community.
How I recruit people:
We hired a brilliant marketer, Chayale Kaufman, and started a print and online advertising campaign. I'm the one answering the emails and phone calls, and I see that the magazine ads are definitely the most successful method. Online, we use Instagram posts, ads on Yeshiva World, and different sites on the Jewish Content Network rotation. The online method is more instant — we can see that by monitoring the amount of clicks — but the print campaign seems to have more staying power. The shul pays for some of the advertising, and another community member and I fundraise the rest. It's all part of our communal growth effort, and some of the money is allocated toward great incentives for people moving here, like tuitions, memberships, moving costs, and more.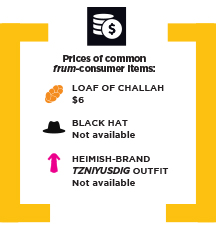 How I help people find jobs:
There are plenty of local businesses who are hiring — for example, in the medical field and health care system. Additionally, since we started to advertise, many frum businesses from the Northeast have actually reached out to us, because they want to expand in Georgia. Someone opened a warehouse, another person has a medical staffing agency that needs more workers, and another started a new insurance company that's hiring. It's all about making connections.
Expected community growth:
We'd love to open a restaurant and grow our high school.
Kosher restaurants:
None yet, but we do have a kosher caterer who offers take-out specials and caters all local simchahs.
Shuls and schools:
There's one shul, Bnai Brith Jacob, with 1,200 members, and the rav is my father-in-law, Rabbi Avigdor Slatus, a tremendous talmid chacham. He has been the rav there for 40 years. There are about 40 frum families living here, but many otherwise unaffiliated, traditional families come to shul on Shabbos, regardless of what else they keep. We also have a kollel, shiurim, a preschool, Rambam Day School (the elementary school), and Ateres High School for Girls.
We don't have:
A kosher restaurant.
But we do have: 
Good old-fashioned Southern hospitality, so you're still going to wind up eating a delicious meal in great company… poolside!
The biggest challenge living here is: 
There's no restaurant, but I don't think it bothers others as much as it bothers me.
Weather: 
Spring and fall are around 70 degrees; winter is mild with weather at 50 to 60 degrees during the day and at night a "chilly" 40. We enjoy feeling the change in seasons but we're never freezing. Summers are hot, with temperatures reaching the high 80s or low 90s with humidity. (That's why so many people have pools.)
Distance from the Tristate area:
About a 14-hour drive or a two-hour flight.

How I started recruiting:
In 2015, some families were moving out but new families weren't moving in. My wife and I realized nobody knew we existed. So we decided to start marketing Rochester just to increase awareness of our community.
What makes Rochester special:
It's not even close to what most people think when they hear "New York" — it's about a six-hour drive to Brooklyn or Queens. There's a much more Midwestern, out-of-town feel here, with zero traffic, even downtown during rush hour — at worst you'll just be delayed a few minutes. Housing is also reasonable: A nice four-bedroom, 2,000-square-foot home in a good suburb is between $200,000 to $250,000. And it's still in New York state, with all the benefits that offers, including special ed services and subsidies, which are known to be the best in the country.
Who should consider relocating to Rochester:
People who want a quiet, out-of-town city, but don't want to settle on things that are truly important. There aren't a lot of amenities here, but we have excellent, high-quality yeshivos.
FAQs:
"Are there job opportunities?" "How much does it cost to buy a home?" and "Where's Rochester?" (It's frequently confused with Westchester.)
How I recruit people:
We put banner ads on Yeshiva World News, started an online marketing campaign, created our website (www.torahrochester.com), and made some personal contacts. We realized right away we'd been correct, that people didn't know Rochester is a viable option, and as soon as we started, families started moving here.
Most common comment from visitors:
"Everyone is so warm and friendly here!"
How I help people find jobs:
In the past we struggled with this because we don't have large frum companies hiring. In the last few years, a large nursing company expanded here and there are plenty of employment opportunities with that one company alone, in nursing home administration, finance, nursing, physical therapy, occupational therapy, and more.
Shuls and schools:
There's schooling available for kids age 18 months through kollel, which you don't find too often in out-of-town communities: TorahLovingCare — a Torah Umesorah mainstream preschool, Derech HaTorah of Rochester — the elementary school, Ora Academy girls high school, Yeshiva of Rochester, and the yeshivah 's kollel as well as Ohr Torah, an outreach kollel. There are a few shuls — Ashkenaz, Sephardi, modern Orthodox, and Chabad, as well as daily davening at the yeshivah.
Kosher restaurants:
We had both a fleishig and a milchig restaurant, but both went under during Covid. There are some ideas floating around, but we don't have anything right now.
Expected community growth:
In the last few years, close to 40 new families moved here. There are now about 150 frum families living here, and we're definitely hoping for more, so we can expand on everything we're doing already and so that the schools will continue to grow and the community as a whole will continue to flourish.
How we spend our summers:
Most people stay home. There is a local frum day camp as well as backyard camps. Weather-wise, the summer is beautiful. People from other locations come to vacation here.
We don't have:
Everything you want.
But we do have:
Everything you need.
Weather:
Summers are very nice, usually in the high 70s with low humidity. In the winter, we get more snow than the Tristate area, but it's handled a lot better here. Snowplows come out right away, the streets aren't narrow and crowded, and I find that my commute is not as affected by the snow here.
Don't move here if:
You want to live "in town."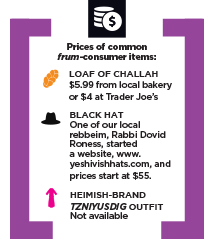 Distance from the Tristate area:
Six hours to Brooklyn and five hours to Monsey by car. There are one-hour direct flights daily.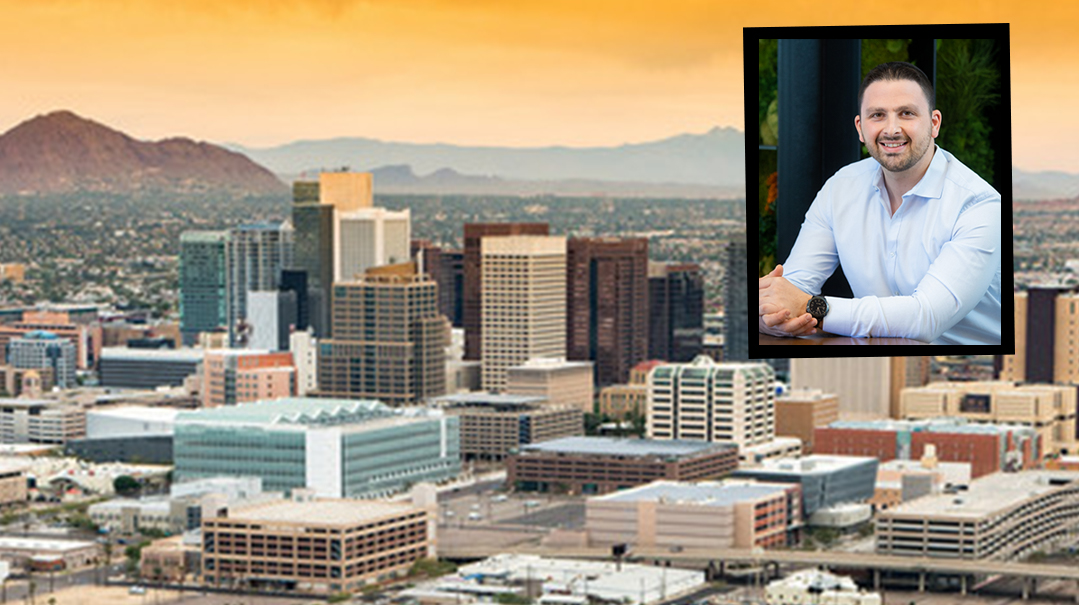 Originally from:
Gateshead, then Israel, then Iowa. In 2016, I was moving a tech start-up and considering a number of states for our next home — we knew we needed educational options for our children. I came to Arizona for an Ironman triathlon and knew this was where we wanted to move to. We've never looked back.
How I started recruiting:
I act as a community resource rather than actively recruit. I answer questions and connect them to relevant resources on a volunteer basis.
Recent expansions:
In the last two years alone, our shul, Ahavas Torah, has gone from 70 members to 150. Other shuls have had growth, too.
FAQs:
"Are you able to help us with career opportunities?"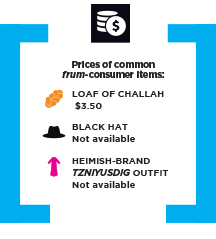 Most common comment from visitors:
"What a warm and welcoming community!"
Who should consider moving to Scottsdale:
It's a perfect fit for families and adults looking for career opportunities.
What makes Scottsdale special:
It's one of the top vacation destinations in the country. It has anything a frum family could want in an out-of-town community: great quality of life, economically viable, easy access to plenty of learning, minyanim, and so on… plus, it has beautiful weather for nine months! All that with the ability to earn a competitive salary in a rapidly growing Jewish community. It's the full package.
How I recruit people:
The community participates in the OU fair, and we've seen growth through word of mouth.
How I help people find jobs:
Personal relationships and networking. I'm in the finance sector and have grown a large network.
Restaurants:
There's a fleishigs restaurant called Kitchen18, a milchig restaurant called Milk & Honey, and even a vegan restaurant called Fresh Mint. There are more options in Phoenix.
Expected community growth:
Finding housing has been a real challenge, but 400 new apartment units are being built across the road from our shul. The community has been growing consistently over the last few years and we're expecting that to continue with ease, thanks to those apartment units.
How we spend our summers:
Some go away, kids attend camp, but many people stay home with a number of day camp options. We've got some great attractions here: two zoos, an aquarium, Legoland, beautiful landscape and topography, and lots of hiking trails. Early morning and sunset hikes are especially popular.
We don't have:
Enough housing.
But we do have:
A great sense of community and incredible leadership.
The biggest challenge living here is:
Personally, I wouldn't call it a challenge anymore, but I know it takes newcomers about two to three months to acclimate to the heat.
Don't move here if:
you don't appreciate warm weather.
Shuls and schools:
The two primary schools of choice are Torah Day School of Phoenix and the Phoenix Hebrew Academy, both K–8. Phoenix is 20 minutes from Scottsdale. There are also Chabad options. For higher education, there's the Shearim Torah High School for Girls and the Yeshiva High School of Arizona for boys. Each year, new parallel classes are established as the community expands. There are four Orthodox shuls in Scottsdale and another five or six in Phoenix. There is a kollel in Phoenix and a Scottsdale chaburah.
Weather:
It's beautiful for nine months, the rest of the year — June, July, and August — it's really hot — up to 117 degrees. It's a very dry heat, which, if you ask me, is easier to deal with than 90 degrees with humidity.
Distance from the Tristate area:
It's a five-hour flight (or 35-hour drive if you're so inclined), but it's only a one-hour flight or five-hour drive to Los Angeles.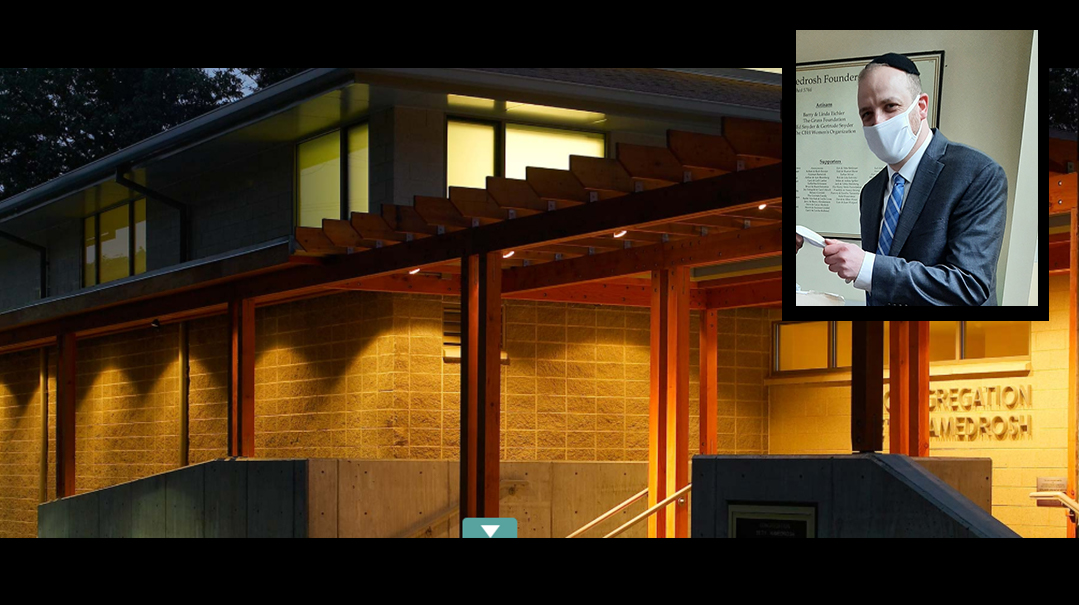 How I started recruiting:
Philadelphia and Lower Merion have the infrastructure any Jewish community needs, and Wynnewood is only a few minutes away from the schools, kosher shopping, and restaurants in the area, but with less expensive real estate than other neighborhoods. I figured with so many incentives, we'd be able to easily attract young families to our part of town.
Originally from:
Queens, New York. After I got semichah, I lived in Phoenix briefly, before moving back to the East Coast in 2009 to become the rabbi of Congregation Beth Hamedrosh (CBH) here in Pennsylvania.
Recent expansions:
When we moved here, our oldest child was in nursery. We enrolled him in Torah Academy and were proudly informed he was officially student 296. Now there are well over 400 students in the school, and another day school has opened with several hundred students enrolled there as well.
Who should consider moving to Wynnewood:
Anyone who wants to live on the East Coast, in a low-pressure, warm, and welcoming community and not have to worry as much about day school tuition.
How I started recruiting:
Philadelphia and Lower Merion have the infrastructure any Jewish community needs, and Wynnewood is only a few minutes away from the schools, kosher shopping, and restaurants in the area, but with less expensive real estate than other neighborhoods. I figured with so many incentives, we'd be able to easily attract young families to our part of town.
What makes Wynnewood special:
Our shul must be the most diverse in the country. It attracts a large and varied population, from Lakewood yeshivah students to families who drive to shul on Shabbos. My kids grew up appreciating Jews for being Jews, not their level of observance. Despite our diversity, the whole community grows together religiously. Children can be involved in shul life and to have friends that span different ages. There's also great real estate available. You probably get the best deal for your dollar in the Northeast corridor for a typical suburban house with a big grassy front and backyard. There is also a tax credit for day school education, which keeps the cost of tuition affordable.
FAQs:
Younger people usually ask, "What's the education and tuition situation?" Retired people usually ask, "What kind of programs do you offer?" And everyone asks, "Will I (and my kids) have friends?"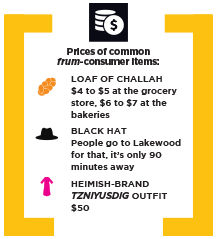 Most common comment from visitors:
"I feel so comfortable in your shul." People say that no matter where they are on the religious spectrum.
How I recruit people:
We participate in the OU fair, have a solid online presence, hold Facebook campaigns, and host community shabbatons for people considering a move. There's a lot of word of mouth, too. People move here, love it, and encourage their friends and siblings to move here as well.
How I help people find jobs:
I have a network in most fields, but I find that for long-term jobs, people usually make their own professional connections. For short-term jobs, I have helped people get positions as mashgichim or teachers.
Restaurants:
There are six or seven sit-down restaurants in Wynnewood and Bala Cynwyd, within 3.5 miles from us. These include a pizza store, Israeli meat place, fancy dairy, meat, and vegetarian. We also have two large supermarkets with extensive kosher sections, a bakery, bagel store, and several caterers.
Expected community growth:
If we continue growing at this rate, we should be gaining about five to ten families per year.
Distance from the Tristate area:
It's about a two-hour drive until you hit New York traffic… and then you'll get stuck.
We don't have:
a large community.
But we do have:
all of the amenities of one.
Shuls and schools:
There's one shul in Wynnewood, CBH, where I'm the rabbi, and a Chabad House. For elementary school, there's Caskey Torah Academy, Kohelet Yeshiva, and a Lubavitch Cheder that's also growing rapidly. There are also four high schools in the area: Kohelet Yeshiva High School, Mesivta High School of Greater Philadelphia, Kosloff Torah Academy High School for Girls, and Talmudical Yeshiva of Philadelphia (also known as Philly).
How we spend our summers:
There are two full-service day camps and plenty of backyard camps in the area. We're also close enough to Pennsylvania and New York that many kids attend sleepaway camps there without feeling like they're crossing the country. Several community members have summer homes at the Jersey Shore and will head, as they put it, "down the shore."
Don't move here if:
You only like being around people who are similar to you.
Weather:
It's three degrees warmer than New York. When they get ten inches of snow, we get seven.
(Originally featured in Mishpacha, Issue 870)
Oops! We could not locate your form.
>