| Magazine Feature |
Magic Touch
| March 28, 2023
With sifrei Torah, crockpots, and puddle-jumpers, they pave the way for your Orlando stay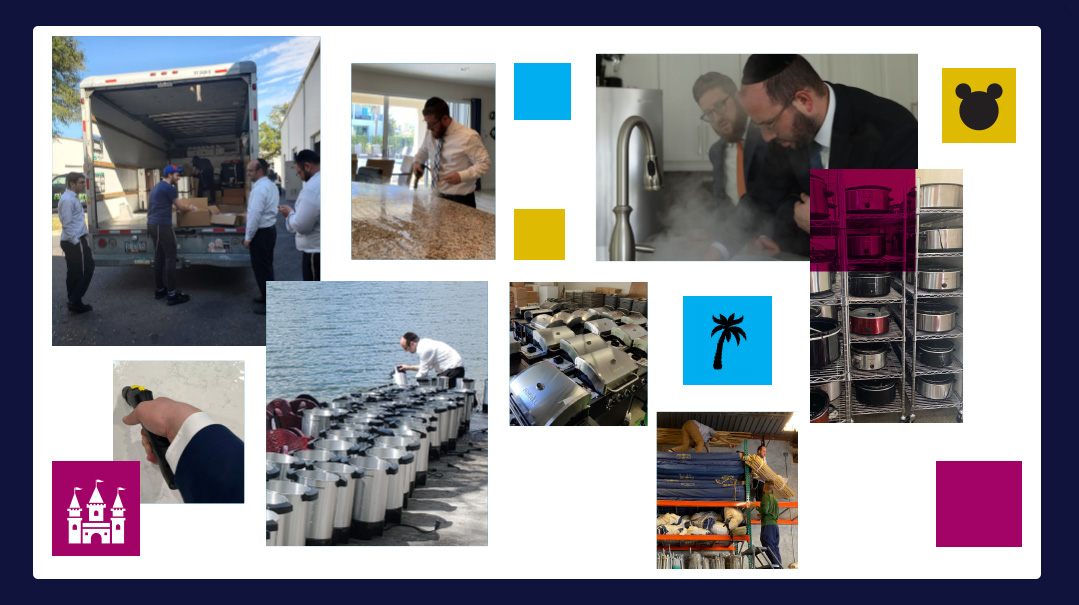 Photos: Dovid Chait, Personal archives
 The men who run Orlando Torah Academy have made it their mission to service the frum population — both the year-round residents and the snowbirds from New York. Together, the OTA staff founded Kosher Orlando, a frum "concierge service," to ensure vacationers have minyanim, seforim, kosher utensils, matzah, Shabbos-friendly games for the kids, and even learning programs. And if your yarmulke flies off while riding Space Mountain at Orlando's Disney World, these rabbis have got you covered
Who We Are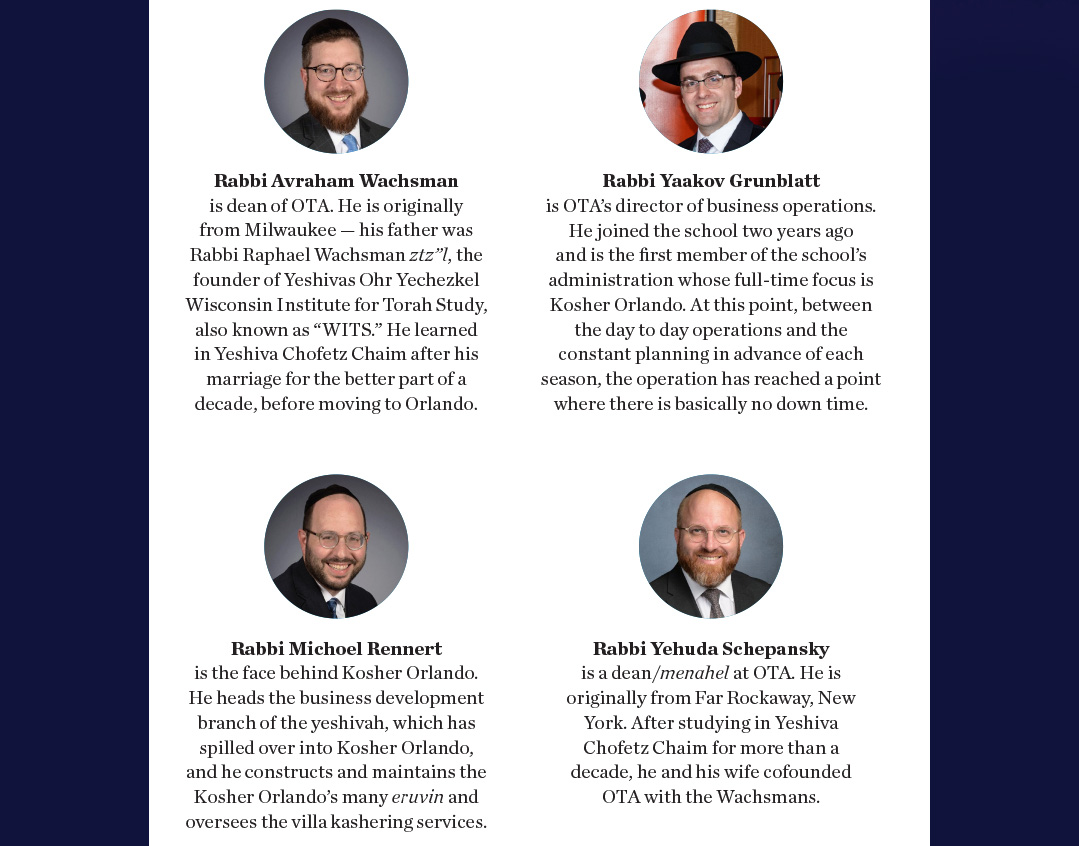 How Kosher Orlando Started
When we came here, Orlando was a rather remote destination for Pesach. The first few families who visited struggled to put together a minyan in the different areas. As more families started coming, we began helping them out.
One year, Mr. Ira Zlotowitz, a prominent businessman from Lakewood and a dear friend and supporter of the school, came to Orlando. We told him about our financial struggles, and he pointed out that we had a major source of revenue available — namely, frum tourists — that we weren't tapping into enough. We needed to go all in.
Our initial inventory consisted of some basics people would need in their rental homes: urns, crockpots, hot plates. We borrowed an extra sefer Torah, bought a safe to house it, set up a website, and Kosher Orlando was born.
That initial inventory list grew tremendously over time. We noted what people asked for and began offering those items as well. While we do arrange for theme park tickets at discounted prices, all of our other services and items are centered around the specific needs of frum vacationers.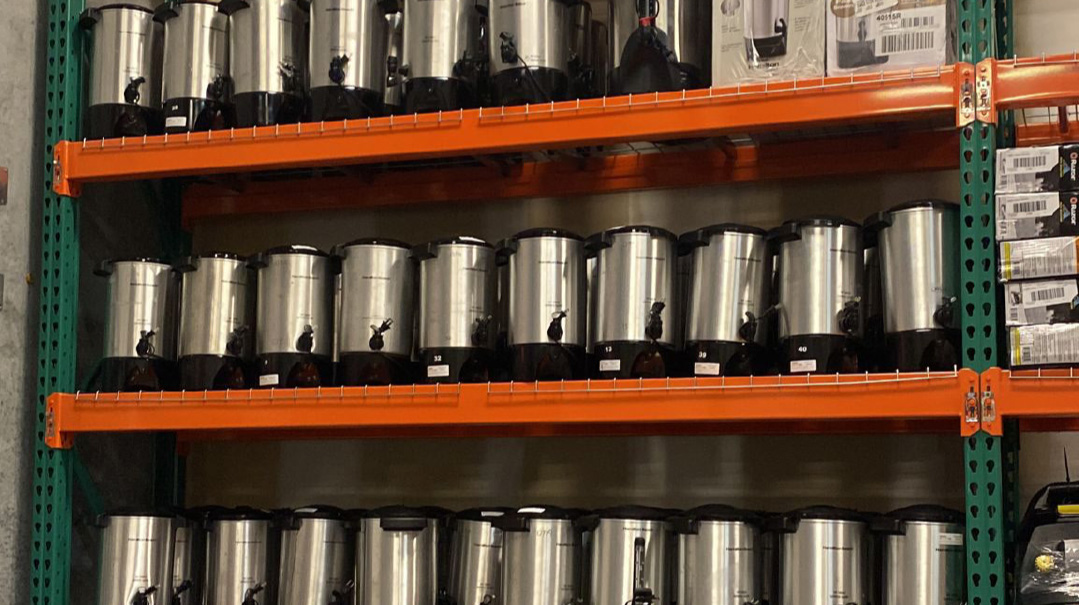 The Community
When we started the school 13 years ago, we had just 12 students. Now, as we approach our bar mitzvah year, our enrollment has swelled to 170 students from all levels of religious background and observance. It's amazing to watch how students, families, and a community transform because of a strong Torah environment. The community also boasts a thriving shul, outreach organizations, and a girls' high school. In exciting news, next Elul, we'll be welcoming a Lakewood kollel with six full-time yungeleit.
Supporting Torah While in Orlando
Ira Zlotowitz was on to a good thing; Kosher Orlando turned out to be the biggest source of revenue to the school, from the income on rental items and our kashering services, from the proceeds of the aliyahs in our minyanim, and from general donations. Setting up a minyan house for just one Shabbos costs us thousands of dollars. We don't nudge visitors to donate — we want them to enjoy their time here — but people are often excited to be able to contribute to a worthy cause, and their generosity goes a long way toward helping Torah growth in Orlando. We like to tell people that by utilizing our services, they're turning their vacation into a donation.

Visitors and Peak Season
Orlando has become a hot vacation spot; the number of frum visitors annually is in the tens of thousands. Pesach definitely sees the largest amount of guests here at once. Midwinter probably has the same numbers, but it's spread out over a month because different communities and schools give off different weeks. Our other busy seasons are Succos and Chanukah, and then again in the summer. A number of teen traveling camps rent a few homes and base themselves out of Orlando.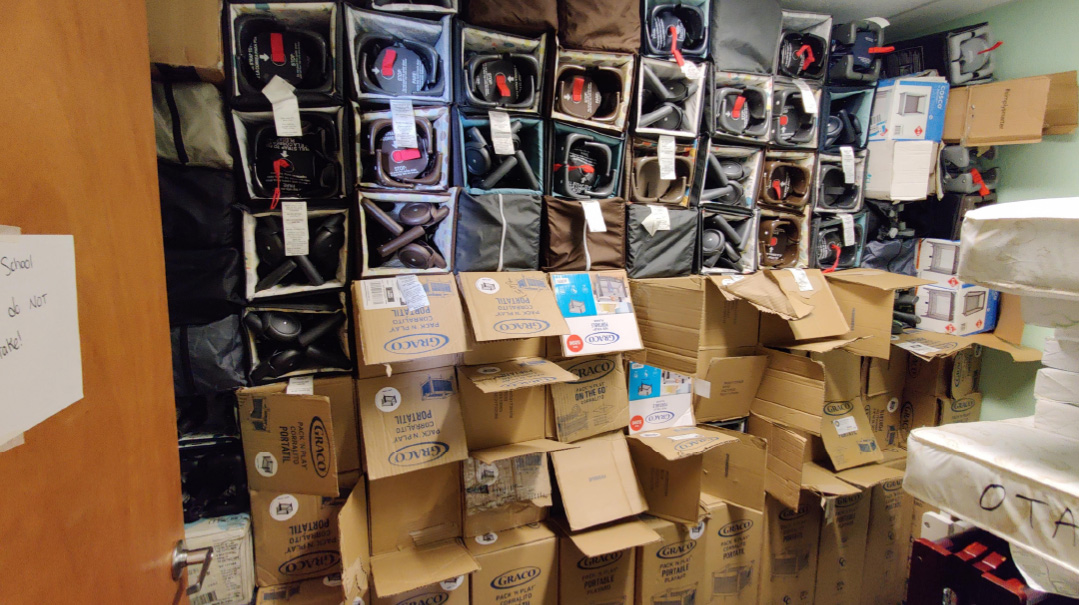 What We Offer
You name it, we probably have it: cribs, pack 'n plays, tables, chairs, Shabbos Lamps, wheelchairs, fans, puddle jumpers, high chairs, scooters, and even Magna-Tiles. The rental homes have pools, beautiful game centers, and of course, are near the theme parks. But come Shabbos and Yom Tov, there aren't any board games. People are very excited to be able to give their kids something to play with on Shabbos.
On a practical level, the kitchen utensils are probably the most important items we offer. It's hard to start schlepping pots, and you can't either just go into Walmart either — where would you toivel them? If you don't fancy getting close to an alligator, there aren't many options in the Orlando area.
Our most popular package includes an urn, a hot plate, a crockpot, and Betty Crocker, and often people will add in a grill.
We started out with one warehouse, and by now we have two more storage units where we store everything. And we have hundreds of grills lining the school courtyard.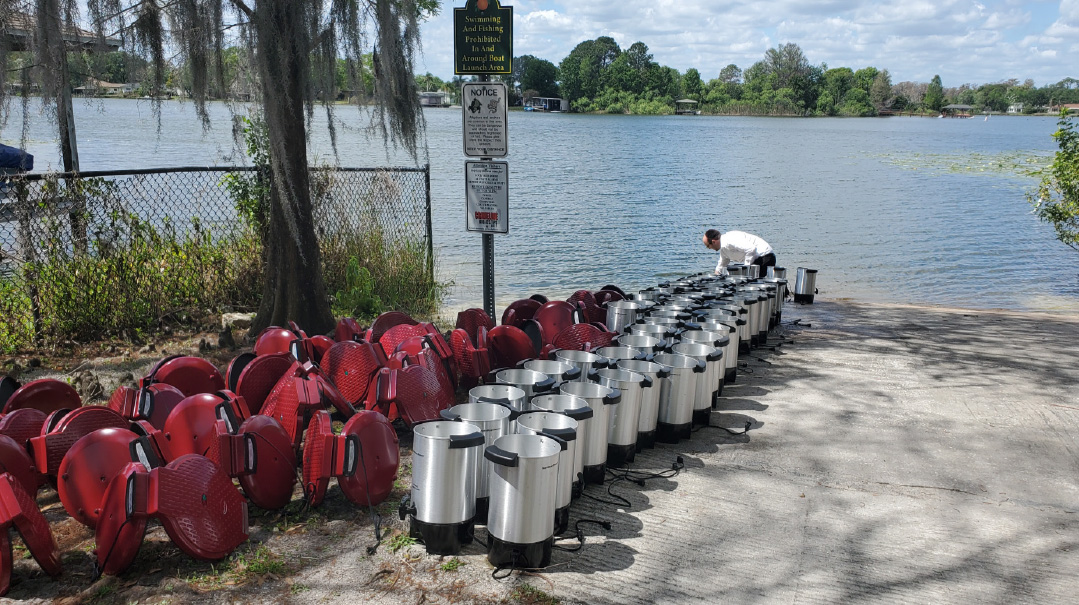 Something We Always Keep on Us
Yarmulkes and magnets. In a crowd of tens of thousands of men, it happens that one might lose their yarmulke — and there is nowhere in Orlando to purchase a new one. We've seen this happen more than once.
Another thing we always keep on us is magnets; they're very effective for disabling refrigerator lights and house sensors. Usually Erev Yom Tov we get a frantic call when someone realizes the light will go on every time a door is opened or closed. A small magnet can often do the trick.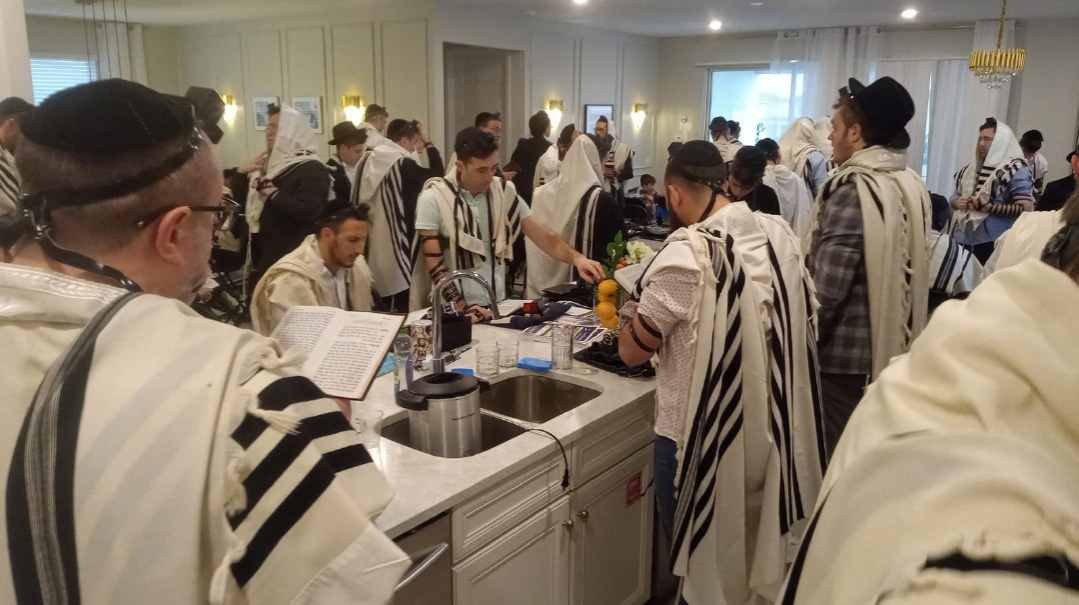 Minyanim Year Round
There are just two permanent shuls in South Orlando: the Orlando Torah Center and Chabad, and neither of them is within walking distance to any of the rental developments. Between the two, there are three Shacharis minyanim and a Minchah/Maariv in both. There's also Shacharis in OTA on school days.
Coordinating the minyanim is a huge job, which we do primarily through WhatsApp. As soon as we hear that a family reserved a villa in a specific development, we set up a chat for that area. The chat participants decide on a home to host the minyan in, what nusach to daven, and what times the tefillos will be.
Pro tip: If you're not sure there will be a minyan for a particular Shabbos or Yom Tov in your area, please call us prior to booking. We get calls several times a year from people who are stuck in a location too distant to walk to a minyan.
If the group in a particular development swells to be too big to fit in a garage, we'll rent a home in that area, at our expense, and designate it as the minyan house. We have dozens of seforim that people donated, and we truck them out to the various minyan houses when they start to fill up.
There are also park chats to set up Minchah minyanim in the parks and airports. This past midwinter, we had 19 different minyan chats for the various developments and another 13 for parks and airports.
Our Most Frequently Asked Question
How do I turn the oven onto Shabbos mode? We must get a few hundred questions of this sort every Erev Shabbos and Erev Yom Tov. We refer them to our website, where we posted a detailed guide for many of the appliances found in these homes, or we look up the model numbers, find the manuals, and send them the instructions.
Also on this note, as a PSA: Many homes are equipped with instant hot water heaters, which renders the sink halachically complicated for Yom Tov use. We encourage all visitors to speak to their LOR for advice before Yom Tov.

Orlando's Version of a Minyan Factory
When the resorts start filling up, there are dozens of minyanim. There are times we lent out 17 sifrei Torah to different homes hosting the minyanim, and most of those homes have several different minyanim: there is often a hashkamah minyan and a later minyan. Often times, there are minyanim that are nusach Ashkenaz, nusach Sefard, and Eidut Hamizrach. We do whatever we can to accommodate as many people as possible, offering siddurim in every nusach to make sure everybody can daven comfortably.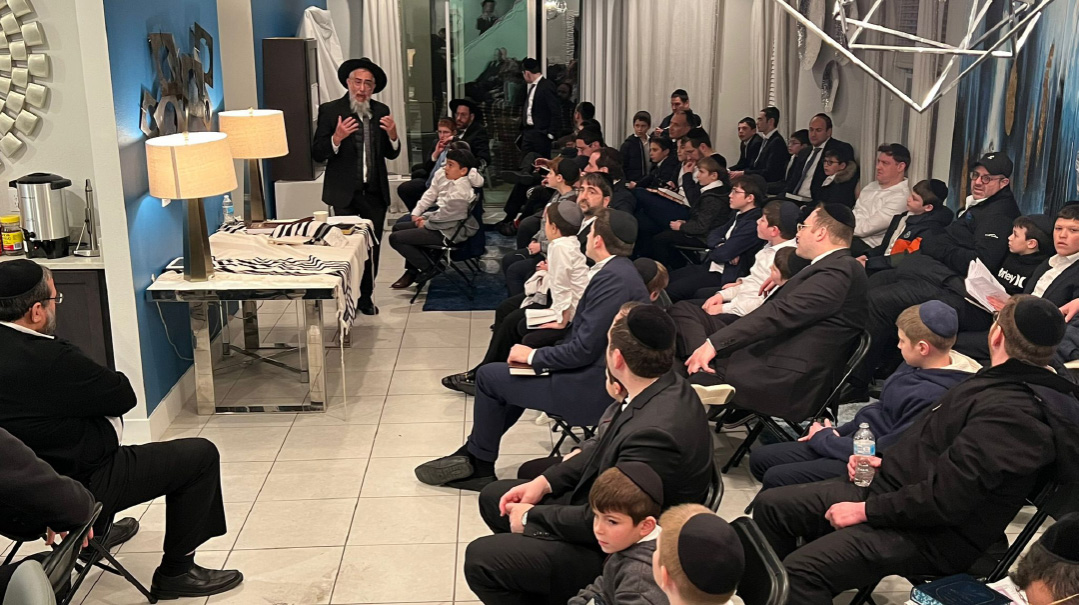 Our Learning Programs
Our motto has always been that people don't have to give up their ruchniyus while on vacation, and that includes learning, of course. We bring seforim to the minyan houses and set up Avos U'Banim programs. People love it, and it's a real lesson for the kids. Not only do they get to learn with their fathers, but they see that the legitimate need for a vacation doesn't mean you're running away from Yiddishkeit.
What Visitors Should Know
You're not in Kansas anymore — or Lakewood in this case. People are often surprised at how little "real" infrastructure there is here — there are no real shuls in these resort developments, and the supermarket, which is 20 minutes away, has just a relatively small kosher section. They stock the basics, but nothing close to what's available in the more established communities. (They do have 10,000 bottles of Coke in stock for Pesach, though.)
Yes, when visitors come, we can help put together what you need, but it's not what you have at home. So don't assume; visit our site beforehand and educate yourself about what will be here. For example, we're a young community and don't have boys old enough to help out with Pesach car cleaning. I remember someone asking if we have a matzah bakery. Orlando is a popular vacation destination and we're thrilled that you're here, but we're still a very small community.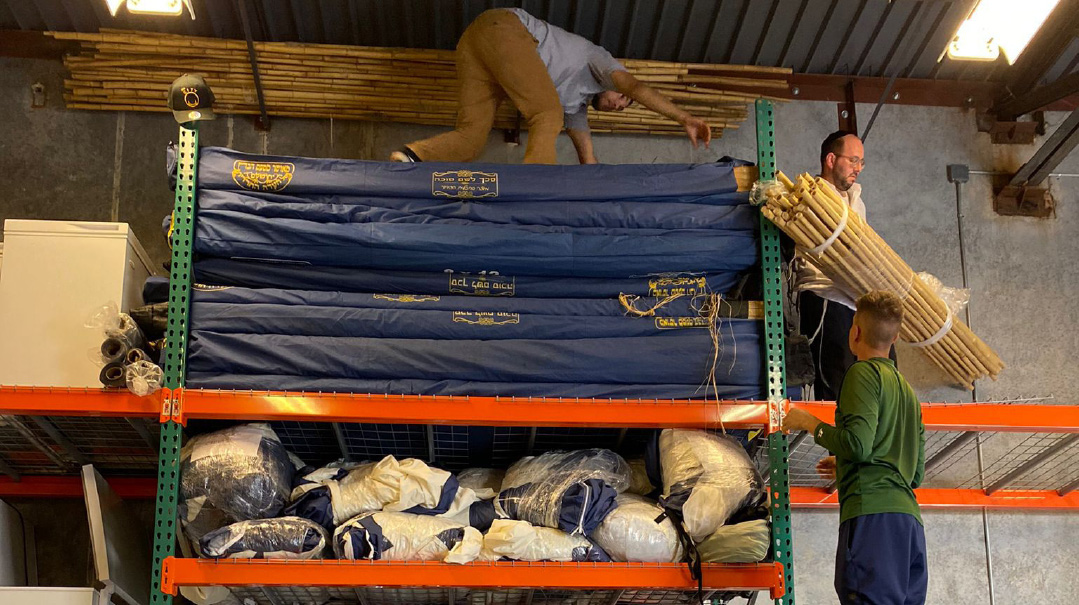 How Locals Take to the Influx Of Orthodox Jews
The resort developments that are popular with our tzibbur are very far from the residential part of Orlando, so there are no "locals" where the frum oilem goes. It's all rental homes.
Some businesses do see an uptick in business, like our local kosher restaurants, and they're grateful for it. Winn-Dixie, for example, puts in great effort to attend to our needs. The first year that store's manager ordered extra pallets of food for Pesach, they sat there for months and his colleagues mocked him for doing it. In the end, he was vindicated: When the crowds showed up he had enough for everybody, and he told us that sales increased by 2,000 percent that year.
It's important to keep in mind that yes, we're giving them business, but they try hard to accommodate us, and if we take the time to thank them, they appreciate it greatly.
How You Feel after the Crowd Leaves
Relief? It's a lot of work, and we're happy to help, but it's really a lot. We hope people appreciate the amount of effort that goes into preparing everything.
For example, people don't always realize that before Succos we're literally up the entire night constructing succahs, making sure the lights are hanging, and the sechach is rolled out. We hold lots of behind the scenes phone calls and meetings with security officials, Homeowners Associations, and rental agencies to make sure we can have early access to homes and that we can put up eiruvin.
One year many people had their Yom Tov food on a truck, but security didn't let any trucks into one of the developments. We had to figure out a way to get the food to everybody, so the next year we had to have conversations to get them to allow the trucks in. There is an enormous amount of relationship building, coordination and planning; it's a responsibility that we take very seriously and we hope those who are aware appreciate that.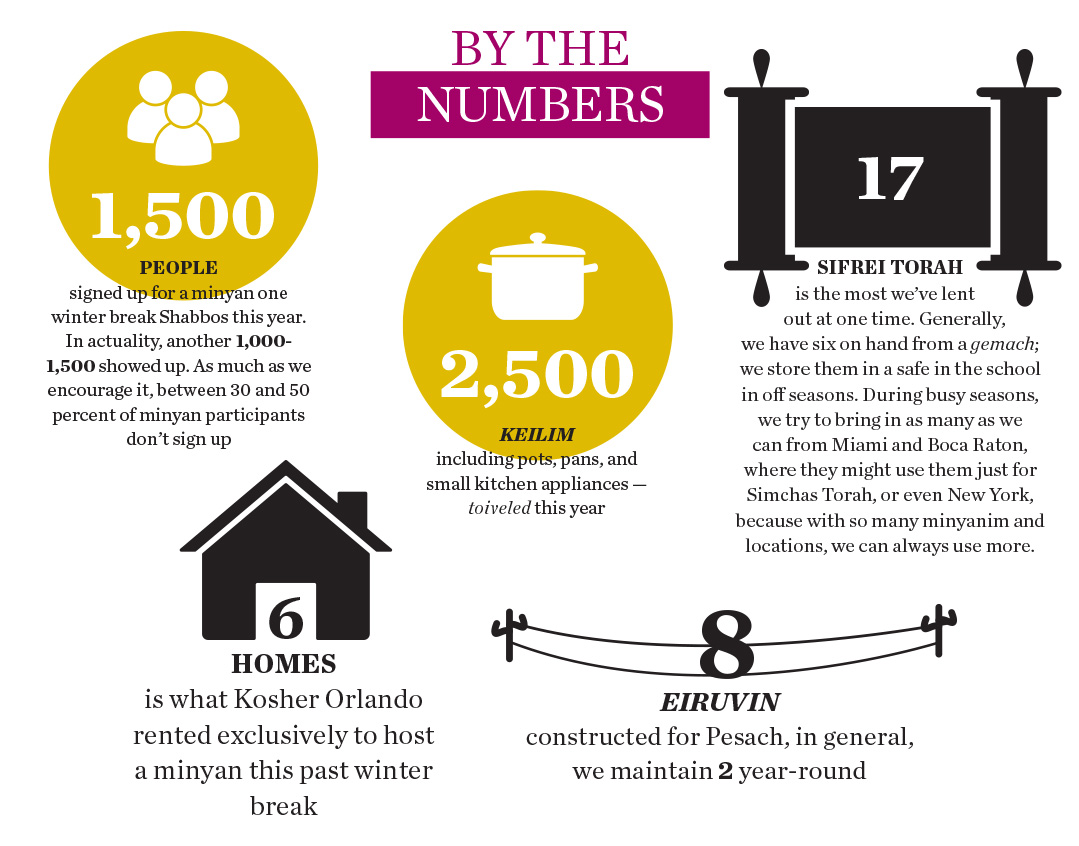 (Originally featured in Mishpacha, Issue 955)
Oops! We could not locate your form.
>