| Feature Articles |
Living in Nowhere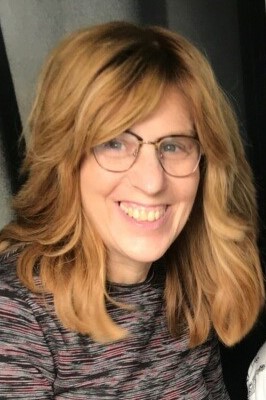 | May 23, 2018
That's a normal question to ask when meeting somebody new, and most of the time it's just to fill some awkward silence because "where you live" is not usually all that interesting. But what if you hailed from a town called Looneyville, Slaughterville, or Boring? Or say you came from Burnt Corn, Carefree, or Accident? That would certainly spice up the conversation.
So whether you're a resident of Screamer (Alabama), Last Chance (California), Embarrass (Minnesota) or good ol' Lakewood (New Jersey), enjoy reading all about these bizarre town names and their origins. They are all real towns where people live, and you can go visit to see for yourself. On a lazy day when you feel like doing nothing, you might try doing Nothing, a tiny desert town in the state of Arizona.
 Nothing, AZ
You will actually find there is pretty much nothing to do there.
The town was originally dubbed "Nothing" by four friends who had opened a gas station in the Arizona desert and named the land it was parked on "Nothing." Nothing, you might think, is in the middle of nowhere. But there you would be wrong, because Nowhere is actually somewhere… It's in Caddo County, Oklahoma.
All I can say about Nowhere is that I wouldn't be surprised if people think the residents of this town are kind of, well, interesting. Imagine the following conversation:
Hi, my name is Sarah. I'm from Brooklyn. What's your name?
I'm Leah.
Where do you live, Leah?
Nowhere.
No, I mean where are you from?
Nowhere.
You live nowhere?
Yes.
Umm…
Some region names are interesting, some are informative and some are downright strange.
Take Peculiar, Missouri. In pre-Civil War times the pioneer settlers of a small region in Missouri could not decide on a name for their little town. The way the story is told is that these folks appealed to the postmaster general for assistance, agreeing to let him make the final decision. "We don't care what name you give us," they wrote in their letter of request, "so long as it is sort of peculiar."
The postmaster general gave their predicament serious consideration. "My conclusion," he wrote back, "is that in all the land it would be difficult to imagine a more distinctive, a more peculiar name than Peculiar." And Peculiar it has been ever since.
Quibbletown, NJ, also known as New Market, is a settlement within the township of Piscataway. The name of the settlement originated from a dispute (also called a quibble) as to whether the Sabbath was on Saturday or Sunday.
So much can be said in one simple word. Like, Chicken (Alaska), Tombstone (Arizona), Airport (California) and Volcano (Hawaii).
There are also running themes in certain one-word names. These towns all seem to revolve around brains: Brilliant (Ohio), Clever (Michigan), Bright (Indiana) and Smartsville (California).
Happy is a town going through both Randall and Swisher Counties in the state of Texas with a population of 678. It derives its name from the Happy Draw, a stream named in the 1800s by a bunch of cowboys who were happy to find water there. The town's motto is "The town without a frown."
(Excerpted from Mishpacha Jr., Issue 747)
Oops! We could not locate your form.
>