| The Moment |
Living Higher: These Little Guests Of Honor | September 9, 2020
The Rachmistrivka Rebbe of Yerushalayim had one obligation to attend to before opening the doors for new requests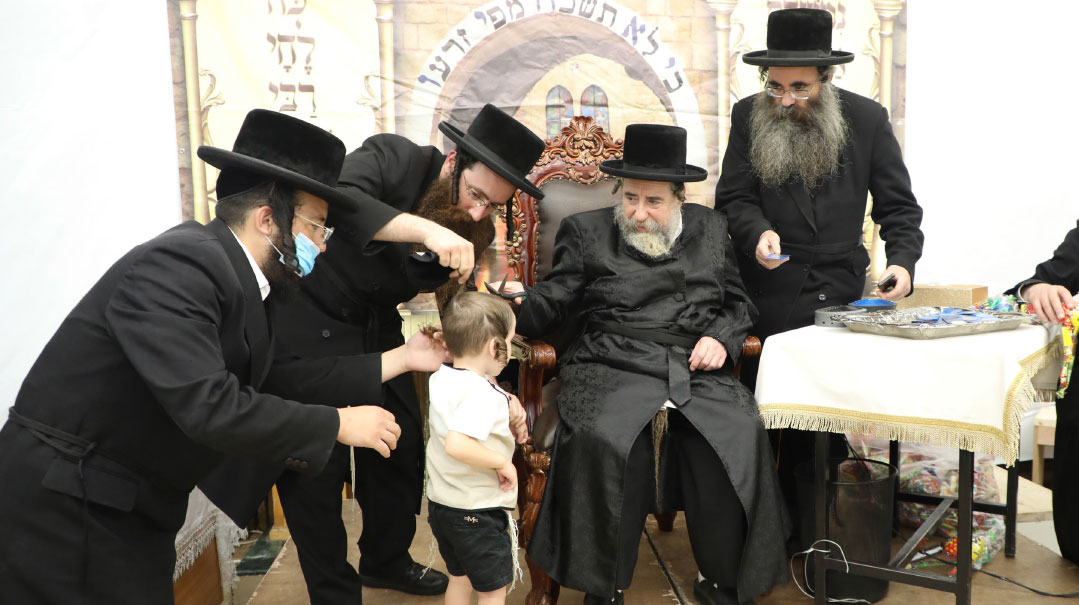 With the year coming to a close, a new year arriving, and chassidim eager for a brachah before Rosh Hashanah, many rebbes are receiving streams of petitioners during these days. But the Rachmistrivka Rebbe of Yerushalayim had one obligation to attend to before opening the doors for new requests.
On Lag B'omer of this year, Meron was closed to the masses and many boys who've turned three since then have still not had their upsherens — within the chassidus, there has been no entrance to the Rebbe. Until now. Before preparing to usher in a new year, the Rebbe said, these little guests of honor were a priority, and so in one evening, the Rebbe welcomed the proud young men and their families, invoking the merit of Rabi Shimon bar Yochai with a backdrop of Meron from his room in Jerusalem.
(Originally featured in Mishpacha, Issue 827)
Oops! We could not locate your form.
>