| The Moment |
Living Higher: Issue 886 | November 16, 2021
Why did Rav Silver want this kibbud so badly?


Over the past several decades, Rav Sholom Kamenetsky, rosh yeshivah in Philadelphia, has delivered thousands of shiurim to thousands of students and has fielded myriad questions, some incredibly difficult, always toiling to provide satisfactory answers. Some questions seem inscrutable, but he's learned to be undaunted. Ultimately, Rav Sholom knows, the answer will come. Because Rav Sholom never likes leaving questions unanswered.
Yet a single question bothered Rav Sholom for his entire lifetime. Until last week.
When he was born, his father, Rosh Yeshivah Rav Shmuel Kamenetsky, received a phone call from Cincinnati, Ohio, from none other than Rav Eliezer Silver, the famed president of the Union of Orthodox Rabbis and rav of Knesseth Israel of Cincinnati. He was calling to wish mazel tov, along with a strange request: "I'd like to serve as sandek," he said matter-of-factly. Rav Shmuel was startled but was quick to comply. Rav Eliezer Silver was a great tzaddik, and it would be an honor to have him serve as sandek for his newborn son. The baby was named Sholom and he grew to be a brilliant talmid chacham, his success likely influenced by the blessings he received from his venerated sandek.
But why? Why did Rav Silver want this kibbud so badly?
It was a question that always niggled at Rav Sholom, until he, too, received a phone call from Cincinnati. The caller was his talmid, Rav Hillel Shepard, menahel of the newly founded Mesivta of Cincinnati. The Mesivta was organizing a grand opening event and they wanted Rav Sholom to be the guest of honor. Rav Sholom immediately agreed — what wouldn't he do for his beloved talmid? But he had an ulterior motive as well.
When he rose to speak at the event, he shared the story of Rav Silver and his curious insistence on serving as sandek at his bris.
"Now I'm here, in the city that Rav Silver fought so hard to permeate with kedushah, where he battled every challenge and navigated every obstacle in order to build Torah and create a haven for Yiddishkeit to flourish. The creation of this mesivta is a living testimony to his enduring legacy, a legacy that my very own talmid was entrusted to uphold. And I'm here to celebrate it with you."
Rav Sholom Kamenetzky doesn't like leaving questions unanswered. Now, he no longer has to.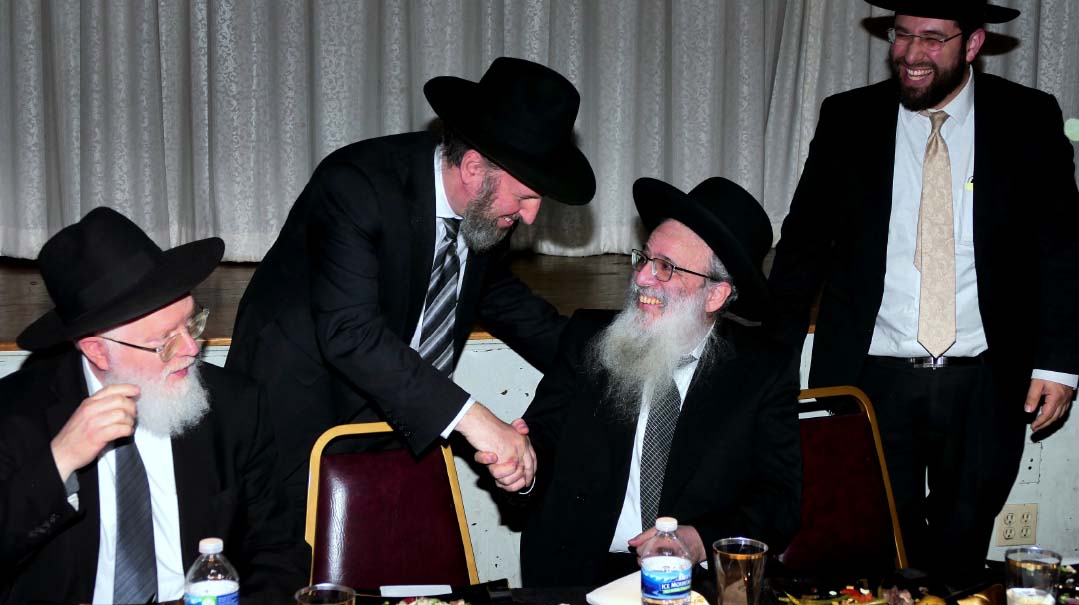 (Originally featured in Mishpacha, Issue 886)
Oops! We could not locate your form.
>