| LifeTakes |
Noodling with Chesed | September 21, 2016
You know I'm so worried, I bit all my nails off, but for the doctor, it's no biggee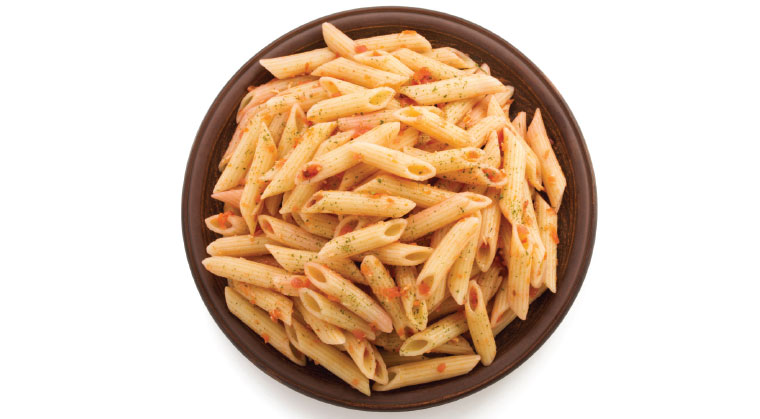 Five a.m. may be called morning, but I consider it night.
It was so dark out there, inky and shadowy as we drove down the Palisades Parkway. A light coating of snow clung to the tree branches, making our surroundings all the gloomier.
As usual, I talked too much and my husband talked too little.
"The doctor does these procedures 20 times a day," I mused. "It's a big deal for us, but it's no big deal for him. He could probably do it with his eyes closed."
My husband raised an eyebrow. "Let's hope he doesn't try that."
"Yeah, yeah. I'm just saying. You know I'm so worried, I bit all my nails off, but for the doctor, it's no biggee."
He made no comment.
"And we've done this before. We are old pros. Chana had tubes put in 16 years ago. And Yosef had his tonsils out seven years ago. We have been through this and we have gotten through it."
"Hmm," went my husband in agreement.
I chatted on, trying hard to fill the anxious place inside me.
"Once it's over, we will be so glad we did this. And think of all the people who go to hospitals because their kids are really sick. Baruch Hashem, this surgery is outpatient and common."
Three hours later, it was over. With Pinny's adenoids shaved and ear tubes in, I could begin to grow my fingernails again. As soon as Pinny would drink two ounces, we could go home, away from this alternate world where doctors and nurses and kids with paper bracelets wandered the halls.
Two ounces? Ha, he'd gulp that in five minutes, for sure.
Except he didn't. First, he was too kvetchy. Then he was too sleepy. Then he was in too much pain. Hours passed; they moved us from room to room. We offered Pinny ices, water, apple juice. We offered it in cups and bottles and squirts from a syringe. Still he clamped his little teeth together and turned his head away. Woozy from the anesthesia, doped up on morphine, he wanted nothing to do with whatever we offered him.
I held him. I sang to him. I passed him to my husband who rocked and played with him, distracted him, and cajoled him. They told us to be patient. Some babies are just more stubborn than others, but eventually they all drink and they all go home, we were assured.
The tuna sandwiches and bananas I had packed were long gone. Should I go to the Bikur Cholim room? I felt strange about that — we were only outpatients, and we weren't really starving. But if I ended up with a headache from lack of food, I would be unable to properly care for my little post-op babe.
So I wandered the halls and floors till I found the right room. It was filled with snacks and books and lunches and dinners, pareve, milchig, and fleishig. I took some chalav yisrael milk so my husband could have coffee. I took a piece of cake and a little container of pasta with some kind of sauce, and heated it up in the milchig microwave.
Back in our private little room, Pinny was still listless. We were determined to be patient. If we had to make after-school arrangements for our other kids, so be it.
I started in on the pasta which was kind of mushy, in a comforting, starchy sort of way.
And then the miracle occurred. (At least that's what it felt like to us.)
Pinny lifted his head and reached for my fork. I ran quickly to the nurses' desk and breathlessly asked, "He still hasn't drunk at all, but I think he wants my pasta. Can I give it to him? It's very soft."
Clutching the nurse's verbal approval like a gift, I presented it to my husband: "She says we can try." I forked a tiny piece of mushy pasta and offered it very gently to Pinny.
And lo and behold, Sir Stubborn opened his mouth and ate it. He ate that piece and another piece. He ate 12 in all — 12 gleeful nutrition-laden ziti noodles. And a bit of cake and some water and more cake and then cheerios, and soon we were on our way.
A busy chassidish lady who doesn't know me made that pasta. She prepared a big batch and froze portions, and some other wonderful person put on stickers that said "Chesed 24/7" on the containers, and some other wonderful person delivered it to the Bikur Cholim room at the Morgan Stanley Children's Hospital, and it served as the ticket for our trip home.
Thank you, pasta lady. You saved the day.
(Originally featured in Family First, Issue 510)
Oops! We could not locate your form.
>