| Family First Feature |
Life Sciences
| August 27, 2015
In a most unlikely place, talented high schoolers from Maryland are getting high-level health research down to a science — and studying how to survive and thrive as frum professionals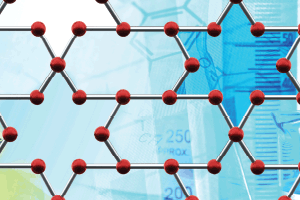 Three beskirted girls glided down the corridor, clutching clipboards and laptop cases labeled National Institutes of Health. A female doctor in a white coat walked past, brushing against one student slightly.
"Oh my!" the renowned PhD exclaimed. "I am SO sorry. I know you religious girls are careful not to be touched. Please accept my apologies!" She scurried away.
"Time to update the cultural awareness sheet," one of the girls said with a laugh.
What are 20 nice, frum girls doing in the world's premier institution of health research?
Each year, 7,000 of the country's most talented teenagers and college students compete to snag a summer internship at the National Institutes of Health (NIH), a massive center headquartered in Bethesda, Maryland that invokes the respect of scientists and doctors across the globe.
The applicants, many hailing from the nation's ritziest private academies, boast intimidating resumes: 4.0 GPAs, honors courses, AP credits, summer work experience, and volunteering. Of these uber-kids, however, less than 20 percent are accepted.
Yet for the past three years, an unfamiliar breed has joined the fray: 11th and 12th graders from Baltimore's Bnos Yisroel High School. These girls — bright, motivated, but not nearly as equipped as Stuyvesant's finest — are enjoying a first-of-its-kind bridge program developed by NIH Core Manager Dr. Daniel Edelman, a Ner Israel Rabbinical College alumnus and valued member of Baltimore's frum community. How did it happen?
"Nothing short of a miracle," says Dr. Linda Samuels, science instructor at Bnos Yisroel. "The timing, the connections, the dedication of Dr. Edelman… Hashem just pulled it all together."
A Concept Grows in Baltimore
Dr. Samuels — a former Californian and chiropractor by profession — had been teaching chemistry and physiology at Bnos Yisroel for four years when an ambitious student, Malka Katz, approached her.
"I really want to work in a lab this summer," she said. "Can you help make this happen?"
A relative newcomer to the community, Dr. Samuels was forced to reply in the negative. "I didn't know anyone; I had no network," she recalls. "But I couldn't get her request out of my head."
After thinking about it all summer, Dr. Samuels finally remembered a lead: She'd heard about Dr. Edelman through an acquaintance months earlier, and decided to give him a cold call.
"I have a student who would love to intern in a lab," she said. "How can I facilitate that?"
"I've been waiting for this call for three years," Dr. Edelman replied.
Unbeknown to the science teacher, Dr. Edelman — a father of eight who manages the Clinical Molecular Profiling Core in the National Cancer Institute/NIH — mentored a Bais Yaakov student in 2009 who wanted to pursue a career in biology.
"I realized she was not the only one wanting to jump into the deep end of pool," Dr. Edelman says, noting that without mentors, navigating this field as a Torah-true woman can be very difficult. "I felt there had to be some sort of mentored pathway provided for these girls."
Dr. Samuels' call was the proverbial needle-eye opening. Overnight, Dr. Edelman turned from cancer researcher to salesman. Realizing Bnos Yisroel girls weren't likely to be awarded internships via traditional means, he pitched the idea as a bridge program for "disadvantaged" Orthodox girls, a population vastly underrepresented in the sciences due to educational gaps and cultural barriers.
"I began my career in 1993 and, since then, I've met only one Orthodox female principal investigator in biomedicine," he recently told an audience of NIH training directors, stressing the need to assist this "minority" in breaking into the field. NIH, a place where diversity is sacrosanct, was hooked.
"It's the kind of place where you walk down the halls and you hear languages you never thought existed," Dr. Edelman describes.
This liberalistic culture worked to the girls' advantage: funding for supplies (laptops, security badges) was generously provided by NIH itself, and stipends have been provided by over a dozen pan-NIH researchers, clinicians, and training directors who believe in the cause. In fact, following his recent presentation, one training director literally ran after Dr. Edelman: She insisted on supporting one intern with a stipend.
The administration of the school, a well-regarded Baltimore institution comprised of 480 students, was similarly on board.
"Many girls in our community today are pursuing higher education," says menahel Rabbi Yochanan Stengel. "We felt: If that's the case, let's help them do it right. Let's ease them into the working world with full mentorship and rabbinical guidance, while empowering them to do something they love."
The Nuts and Bolts
The Bnos Yisroel Bridge Program (BYBP) features two stages. The first year, to which eight girls are accepted, serves as a comprehensive intro to biomedicine. Following a week of orientation at the summer's start, four students at a time dive into an intense three-week session painstakingly created by Dr. Edelman through networking.
Each day, the girls visit another lab, clinic, or office, gaining exposure to a spectrum of disciplines including clinical immunology, oncology and radiation oncology, spiritual care and rehabilitation medicine, cytogenetics, medical and research ethics, microscopy, and more. Interns also partake in a leadership training seminar and spend a day at the Frederick National Laboratory for Cancer Research.
"But it doesn't end there," notes Dr. Edelman. When first-year students get home at night, they conduct extensive literature research on a scientific topic they've chosen. Ultimately, they'll need to craft a literary review for a poster presentation in August. They're also encouraged to journal daily to better assimilate their experiences.
During the second year, participants are promoted to paid interns. For eight full weeks from approximately nine to five, they work at an NIH lab or clinic, usually in a field of their choice. To avoid the notorious Baltimore-Bethesda commute (1+ hours each direction on a good day), mentees try to find boarding arrangements.
Because the program is so rigorous — and the selection process so competitive — only the highly driven need apply. Applicants submit several pages of written info, including a statement articulating their dreams.
"We ask: Why would you spend your entire summer working really hard, without pay?" Dr. Samuels says. "What's pushing you?"
In light of the program's substantial expenditure of resources, it's critical for Dr. Edelman to see that an applicant is seriously considering a future career in the sciences. "More important to me than a girl's GPA is her motivation," says Dr. Edelman. "I want girls who are passionate about science. I want girls who will work as hard as they can."
Above all, the administrators seek an applicant with a strong, vibrant Yiddishkeit. The ethos of BYBP is "taking Torah and halachah down to NIH," so a girl running away from Bais Yaakov values and seeking greener pastures would not be a good fit. To this end, one of the most critical interview questions is: What does your Yiddishkeit mean to you?
 "We need a girl who's approaching this from a place of strength," explains Dr. Edelman.
An unwavering Torah identity is also important to ensure a resounding kiddush Hashem. In a veritable city of 20,000 professionals — of whom only 20-odd are Torah observant — every frum girl must be a skillful ambassador. For many of the institution's employees, Bnos Yisroel's girls will be the first, and possibly only, Orthodox Jews they'll meet.
Parents of applicants must be highly supportive. At a meeting with parents where he tells them about the program, Dr. Edelman reviews two pages of detailed guidelines and commitments, emphasizing the technical, emotional, and hashkafic backing participants require.
"This is what your daughter is going to be getting into, and you need to go into this with eyes wide open," he says. "If you want her to do it, she'll need you."
Interfacing with the World
Any program so integrated into a secular milieu will naturally generate concerns: Is the knowledge imparted antithetical to Torah? How will participants interact with colleagues who don't appreciate their values? Will it be too difficult to maintain uncompromising fealty to halachah? Dr. Edelman and Bnos Yisroel have made impressive efforts in addressing these issues.
Weeks before the program's official launch, Dr. Edelman emails a cultural awareness sheet to all NIH investigators serving as mentors.
"For observant Orthodox women, Judaism is a treasured way of life guided by the Torah and recognition of one G-d," the document begins.
In a dignified, professional way, the veteran researcher lets colleagues know what to expect with regard to the girls' dress, speech, physical contact with men, dietary habits, and Shabbos observance.
"It's important to provide context," Bnos Yisroel menahel Rabbi Stengel stresses. "We don't want anyone thinking our behaviors stem from a sense of superiority or disdain."
The girls also undergo comprehensive hashkafic and professional preparation. Since internet research is required, for example, Dr. Edelman stresses the need for personal accountability.
"You will be entering an environment where you must flex your spiritual muscles and learn self-control and mastery of what to look at and hear," he writes to the girls. "If you cannot do this, you must not enter into a career in science; simple as that. But I know you can do this!… You know the Ribbono shel Olam is watching."
Professionally, the girls are empowered with cardinal dos and don'ts: be punctual; no texting during meetings; make eye contact; smile; thank mentors every day; meet deadlines; be accommodating and flexible.
To ensure that the girls' academic skills are up to par, Dr. Samuels launched the Science Article Review Club, a weekly get-together where interns acquire critical scientific-article literary skills before the summer. In addition, a monthly science club covering topics like vaccines, molecular profiling, the chemistry of cosmetics, and environmental toxicology helps bridge the summers — and prevent a winter brain-drain.
When summer arrives and the program officially begins, Dr. Edelman works closely with Bnos Yisroel's administration and Baltimore's Rosh Vaad HaRabbanim posek Rav Yaakov Hopfer, shlita, to address questions: Can a girl join lab-mates in a treif restaurant? Can she join an intern-support group that includes observant boys? What should she do if a lecturer wraps up his presentation by bringing out a guitar — and it's the Three Weeks?
"We are so grateful to have Rav Hopfer's guidance," Dr. Edelman says.
Dr. Edelman also schedules weekly "Bnos Chats" where he sits with the girls, solicits feedback, and discusses any concerns (all while adhering to a long list of gedarim he's set up with rabbinical guidance). One item about which the students often express surprise is the nature of their colleagues' banter.
"Some things will trouble you — and it's good that you are troubled!" Dr. Edelman often says, while advising them how to politely slink out of a conversation.
Most of all, he impresses upon them the magnitude of the Kiddush Hashem they can — and must — create.
"When the girls go with a sense of purpose and responsibility, they handle the situation so differently," he observes.
My Mommy, The Scientist
Some are skeptical of the BYBP at first, thinking, how practical is a career in sciences for the frum girl?
Dr. Edelman, with characteristic honesty and humility, acknowledges the hurdles. "We're talking about two to four years of prerequisites before even applying to graduate or medical school," he says. "And if a girl wants to pursue a PhD, that's another five to seven years right there — all while she's getting married and having several babies!"
It's a rough path, but with a supportive husband and parents, the doctor contends, it can be done. And in the long-term, it usually pays off: Even a beginning biomedicine professional makes up to triple the salary of many frum teachers, for example.
What's more, Rabbi Stengel points out that the biomedical environment has advantages over more corporate, profit-centered fields: It's self-contained and comprised of highly intelligent individuals intent on making this world a better, healthier place.
"The professional atmosphere at NIH can be far more appropriate than other local — even frum — offices," notes Rabbi Stengel.
The options are also numerous: The summer internship can lead to interest in a career as a physician assistant, for example, which is a more flexible, family-friendly alternative.
For her part, BYBP co-founder Dr. Samuels tries to empower girls to cultivate a healthy work-life balance by offering role models: She frequently invites well-credentialed female guest speakers who maintain demanding positions while raising beautiful Torah families.
The Impact of Eight Weeks
This summer, three students — one married — completed their third year of internship, ten girls have completed their second year, and eight newbies got their feet wet with daily rotations, for a total of 21 participants.
Third-year Esti Anflick, just back from seminary, was one of the program's original "guinea pigs." What initially compelled her to apply was the intrigue of seeing a professional setting up close.
"I wanted to get my foot in the door, see if this is something that could work for me long-term," she shares, adding she always had an affinity to science.
Her main concern before finalizing acceptance was the specter of giving up sleepaway camp and other summer experiences. Even now, she admits to finding this reality challenging.
"It's difficult when your friends and family are going on outings, doing fun things, and you can't necessarily go with them. But I love the program — I gain so much from it."
During her first year of paid internship, the Machon Raaya alumna interned at the NIH Clinical Center's Nutrition Clinic, where she assisted hospitalized patients in ordering appropriate meals for their diets and triple-checked nutrition labels at the Metabolic Kitchen — a one-of-a-kind cookhouse/lab where measurements must be exceedingly precise because findings will form the basis of far-reaching studies on obesity and diabetes.
"I had the privilege of sharing an office with the chef of the NIH," she relates.
Esti also shadowed registered dietitians during clinical rounds, gaining exposure to many different illnesses — and their accompanying dietary requirements. This summer, she assisted Dr. Aaron Cypess, MD, PhD, a frum doctor, former Harvard professor, and head of the Department of Diabetes, Endocrinology, and Obesity, in several research studies on "brown fat," a body tissue that may play a crucial role in keeping people lean. She also shadowed a scientist as he conducted experiments involving separating cells, extracting DNA, purifying protein, and more.
One of the main takeaways for Esti was the awareness that there is so much we don't know about the world. She also believes she emerged with a maturity engendered by the professional way the NIH staff related to the girls, and a confidence in her ability to navigate the secular workforce.
"The fact that we were able to maintain our Yiddishkeit and standards and feel very proud of it was powerful," she muses.
Freshly graduated Rochella Itzkowitz is a second-year intern, currently winding up a summer in the NIH Pediatrics and Developmental Neuroscience Branch. The former G.O. president voiced similar concerns about balancing work, family, and friends — indeed, she nearly missed a major year-end activity because her internship had already begun — but she realizes the hardship was a valuable lesson for life.
"I'm learning that when you have a job, you have a job," she says. "This is real life. You can't have it all."
One of her main concerns before signing on the dotted line was that she'd be in over her head.
"This is a place filled with really smart people," she explains. "They received a much better science education than the average frum girl, and I worried that I wouldn't be on par."
Rochella soon realized that the folks at NIH are extraordinarily nice. As long as you are willing to do the work — readings, research — she reports, they are more than happy to explain. There is no patronizing hierarchy.
Probably the most significant personal change for Rochella was a newfound willingness to step out of her comfort zone and try things she'd previously considered unattainable. She recalls Poster Day, the climactic culmination of the summer where every intern presents a poster on an exhaustively researched topic before hundreds of doctors, scientists, parents, and interns. Despite her nerves, Rochella culled research from numerous databases for her presentation on treatments for age-related macular degeneration, after which she received emphatic applause and a personal congratulations from a nationally renowned ophthalmologist.
"I remember thinking: I can't believe I just did that," Rochella says. "It was an amazing feeling."
Spending an entire summer in the pediatric psychology and psychiatry clinic, she says, was both heart wrenching and inspiring: Her clinic gets some of the nation's most horrific cases.
"I see these kids come in — it's terrible to watch. But meeting them just motivates me more to do research, find cures. And watching so many professionals working together to help these children was incredible."
Mrs. Sarah Leah Bernstein, mother of second-year intern Esther Rivkah, was very pleased with the program's effect on her daughter.
"My daughter came out with a more defined, mature identity," she shares. "She's better able to articulate her Yiddishkeit and field questions about her values. She knows who she is."
In one instance, Esther Rivkah's colleague expressed astonishment at the lack of profanity that characterized the young woman's speech.
"You mean you never used foul language in your life?" she gaped. "Why not?"
"It's an unrefined way of presenting myself — I wouldn't want to do that," Esther Rivkah gently explained.
Mrs. Goodstein*, also mother of a second-year student, reports that daughter Shulamit* emerged "more comfortable with herself and her Yiddishkeit."
In one example, Shulamit expressed concern about obtaining chalav Yisrael milk for her morning coffee. (While the rising senior generally is makpid at home, chalav Yisrael milk is unobtainable at NIH.) Her mother decided to leave the decision to her.
"You'll do your best," she said.
Ultimately, of her own resolve, Shulamit found a leak-proof container, and brought milk each day.
"I'm thrilled with the way she thinks, handles herself," Mrs. Goodstein says. "She's taken ownership of her Yiddishkeit."
As fortunate as they feel, however, parents acknowledge that not every girl is a good candidate.
"This program is not for someone who wants to remain very sheltered," Mrs. Bernstein says, pointing out that participants must learn to articulate positions on issues they'd never hear about in school. "But I feel that this is the world, and if my daughter's going to work in it, now's the time to learn it."
Sanctifying His Name
Whether 100 percent of Bnos Yisroel's interns will pursue scientific careers remains to be seen. In the meantime, one thing is clear: They've generated a massive kiddush Hashem.
"I just love them!" Dr. Yewon Cheon, a program coordinator in the NIH Office of Intramural Training and Education, told Dr. Edelman.
"A breath of fresh air," an instructor in the girls' lab -safety training course commented.
Rabbi Stengel reports that he comes down to Bethesda one day each summer — on Poster Day — and it's one of his favorite days of the year.
"You're their principal?" NIH employees have asked each time. "Your girls are so mild-mannered, thoughtful, and sensitive. They're so considerate of others' feelings."
"Your students are much more serious than typical interns," other investigators have said.
Some of the researchers who approach the principal are unaffiliated Jews. But when they talk about the girls, Rabbi Stengel says, "They are very proud to be Jewish."
For his part, Dr. Edelman feels enormous gratification. Though the Bnos Yisroel Bridge Program consumes many hours of his week, becoming a second day job — on a volunteer basis — he will not be quitting anytime soon.
"It's evident to me that the Ribbono Shel Olam put me in a place where I can make a difference," he says. "Mentoring these girls is a privilege."
* Name has been changed
Replicating the Success
Bridge programs can be implemented in any field; an editor, for example, can train interns in her publishing firm. For schools or professionals inspired by Bnos Yisroel's Bridge Program, here's what's suggested to duplicate the model:
A dedicated professional willing to serve as a volunteer on-site administrator, investing numerous hours in coordination and supervision.
An engaged school that's supportive of the program and willing to use all available resources to facilitate its success.
An academic or corporate center that can provide comprehensive immersion, with numerous rotation opportunities
Interested instructors who share or can be recruited to the program's vision.
A diverse curriculum, featuring opportunities that are experiential both with "things" and "people."
Funding for supplies and stipends.
Rabbinic support and a designated posek to address issues that arise.
(Originally featured in Family First, Issue 456)
Oops! We could not locate your form.
>