| Inside Israel |
Lapid's Path to Power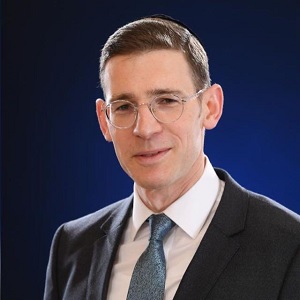 | June 28, 2022
With Lapid versus Bibi, it's 2013 all over again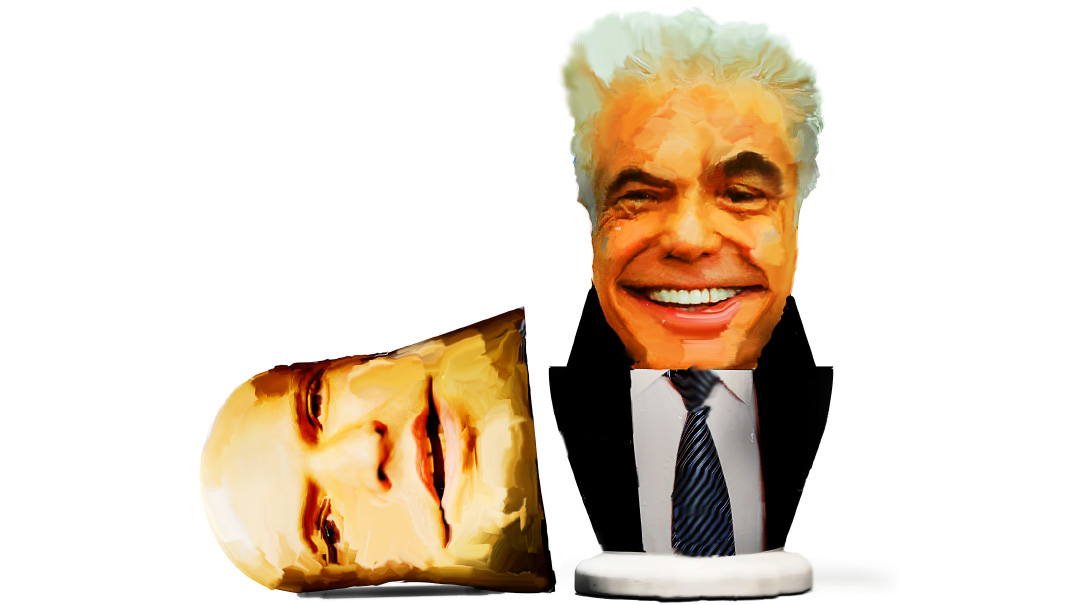 1.
Nothing encapsulates the story of the first Israeli-Palestinian government's fall better than the moment Ayelet Shaked received the news of the coalition's breakup. Bennett's ally of 15 years was in the courtyard of the Hassan II Mosque in Rabat, a desert wind blowing in her face, when she got the call from the Prime Minister's office. When she heard what Bennett had to say, she was stunned.
That morning, the interior minister had boarded a plane to Morocco, leading a delegation of Israeli mayors. For Israeli government officials, these business trips are a vacation of sorts at taxpayers' expense. Under the bloated outgoing government, some ministers spent more time in the air than on the ground. While America is the most popular destination, followed closely by Western Europe, Morocco and the UAE can claim the charms of novelty. Bibi sowed the Abraham Accords with tears, and the outgoing government's ministers reaped with joy.
When the advisor accompanying her asked her to step out into the courtyard to take an emergency call from the prime minister, Shaked tensed. When Bennett told her that he was about to announce his resignation and head to elections, she was nothing short of dumbstruck.
Interior Minister Ayelet Shaked was the one who first introduced Bennett to Netanyahu in her role as the opposition leader's office director from 2006 to 2008. Bennett had just made his lucrative exit from the high-tech world, and was determined to enter politics after his personal experience with leadership incompetence during the Second Lebanon War.
The pair survived together what Bennett would later describe as a "terrorism class" in Netanyahu's office, and they've maintained a firm alliance ever since. Bennett took control of the successor to the old national-religious Mafdal party with the secular Shaked at his side. He stuck with her with her even when she landed the coveted Ministry of Justice, overshadowing his appointment as Minister of Education, and she remained loyal to him even when he lost the 2019 election and failed to cross the electoral threshold into the Knesset.
But this government was the greatest test of their trust yet. Shaked tried to tack right, while Bennett turned to the left. Their alliance began spouting more and more cracks, but still, each time the government's storm-tossed ship sprung a leak, Shaked plugged the holes with her bare hands, until ultimately Bennett unleashed a final wave that swamped her as well.
2.
From the perspective of the religious right, the outgoing government was one founded on fraud and deception, one that scorned Jewish values, broke its word to the voters, and embraced Israel's greatest enemies.
Bezalel Smotrich, chairman of the Religious Zionist Party and Bennett's former colleague in Jewish Home, now his political rival, told me this week that he hardly knows anyone whom Bennett didn't con. "The con man from Ra'anana" has become Bennett's moniker in right- wing circles.
I myself have had a front-row seat to Bennett's broken promises. Shortly before the last election, Bennett invited me and another Mishpacha writer to his home, which hadn't yet been overrun by Shin Bet security guards, and told us he wished to make a pledge to his voters.
At the side of his private pool, his dog swishing its tail beside us, Bennett expressed himself emphatically. "It's important to me to refute Bibi's fake news. I'm telling you now, and I request that you emphasize this as strongly as possible: I won't sit under Yair Lapid as prime minister even as part of a rotation deal."
It sounded convincing, and we joined the long list of politicians, journalists, and most glaringly, right-wing voters, whom Bennett brazenly deceived. In a twist of fate, Bennett's last victim would be Ayelet Shaked, who received Bennett's news abroad, with no hint of what was coming. She played a chief role as one of the architects of this government of lies, and ironically was also its last victim.
3.
The prime minister's office in the Knesset building is the axis around which the entire Knesset revolves, and the measure of a minister's importance is the proximity of his office to that of the prime minister.
Normally, the office and the surrounding corridors are alive with dozens of advisors, aides, politicos, and intriguers. But over the past few months of Bennett's term, the hallways gradually emptied. Bennett's key advisors resigned one after another, like sailors abandoning a sinking ship.
On Monday afternoon, Bennett explained to his few remaining advisors his rationale for disbanding the coalition. "Instead of being led to the gallows, I'll walk to my political death myself, without kicking and screaming," he said.
The prime minister of Israel's 36th government, the shortest in the nation's history, can't help but think about how history will judge him. "I don't want to be remembered by the citizens of Israel as having been dragged out of the prime minister's office by force," said the man who earned his place in the Great Leaders of the Nation's plot at Mount Herzl. Bennett achieved his lifelong dream, but for a large percentage of the country's population — including the chareidim — the dream was a nightmare.
4.
Alternate prime minister Yair Lapid, who's expected to take office next week, was the first one to hear Bennett's bombshell. "I've decided to end this with dignity, to go to elections, and hand over [my position] to you," Bennett began.
Lapid remained silent for a moment. He entered politics a decade ago with the aim of becoming prime minister, but he faces a sobering reality. As the head of an interim government, he faces an Iran racing for the bomb and a faltering economy — not an inviting prospect for someone who prefers to spend weekends in Paris rather than Jerusalem.
It will be Yair Lapid who stands on the red carpet at Ben-Gurion Airport to greet President Joe Biden, who will walk down the stairs of Air Force One, hoping not to trip.
Incoming prime minister Yair Lapid enters office as head of an interim government, with limited powers and little legitimacy in Israeli public opinion. But at least as far as the Americans are concerned, Lapid's government is sure of getting a transit visa. It's not far-fetched to assume that if Bennett's replacement had come from the right, the trip would have been canceled.
Team Biden sees Lapid as a promising figure in perfect alignment with their own views, and the current administration will do whatever it can to ensure that Lapid remains in the prime minister's office after the elections. The last president to go to such lengths against Netanyahu was Bill Clinton, who stepped in to help Shimon Peres in 1996. It ended in a sensational upset, with Netanyahu converting defeat in exit polls to victory in the final results. Over 25 years later, Netanyahu would like nothing more than a replay of that moment.
5.
For the first time in a decade, Netanyahu isn't embarking on an election campaign as the prime minister who's in control of the agenda. Bibi predicted this week that with a smart campaign, he'd be able to draw right-wing voters by hammering on the Bennett-Lapid's government's surrender to "terrorist sympathizing" MKs from Ra'am.
Having smashed Bennett's coalition, Netanyahu's big test now will come at the ballot box. The big question is which side will be able to rally its base and get more supporters to the polls. Shas chairman Aryeh Deri, one of the architects of the coalition's fall, believes that if each of the right-wing parties succeeds in bringing 90 percent of its voters to the voting booth, the 61st MK is within reach.
Israel's system of government is parliamentary rather than presidential, meaning that every extortionist is king. This flawed system is what allowed a party leader with six — then four — seats to cobble together a hybrid government that managed to hold together an entire year. But in the coming elections, at least so far as Netanyahu is concerned, the result will be winner takes all.
The stakes are high for Netanyahu. If he wins, the sky is the limit. If he loses, he risks losing not only his governing ambitions but his liberty. As his criminal trial continues in the Jerusalem district court, his public trial at the ballot box is Netanyahu's last chance to reshape the justice system and bring the wheels of justice to a halt.
(Originally featured in Mishpacha, Issue 917)
Oops! We could not locate your form.
>