| The Current |
Kiryat Sefer to Damascus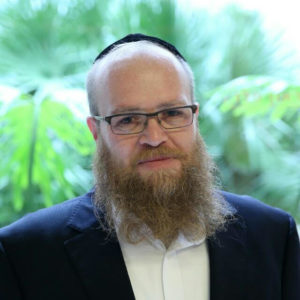 | February 24, 2021
Inside the Israel-Syria captive crisis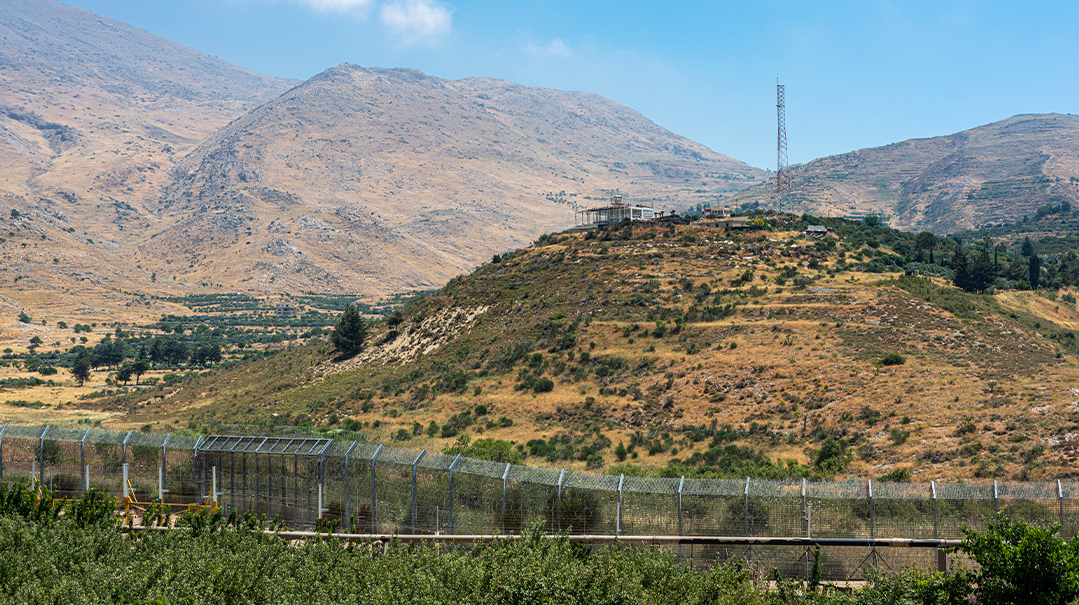 How did a woman from chareidi Kiryat Sefer end up at the center of an international prisoner exchange, facilitated by Vladimir Putin, between Israel and Syria's Assad?
The story of the young Israeli woman who was arrested in Syria after wandering over the border created a storm in Israel, and raised the troubling issue of religious Jewish girls lured by Arab men (see sidebar).
Last Tuesday afternoon, ministers were summoned to an urgent meeting to discuss what was described as a "security issue." The summons was delivered to every minister's office by telephone, and it was held by video conference rather than the less secure Zoom. In a rare move, all the ministers were sworn to secrecy before the meeting began. The details of the meeting were officially censored per Defense Minister Benny Gantz's request, which led to a wave of rumors.
Yaakov Peri, hostage negotiator until five years ago, tells Mishpacha: "I'm very glad the government convened the moment the alert came through that she had crossed the border. We've learned a lesson since the Ron Arad case and others, when valuable time was wasted before the system was activated."

That sentiment was echoed by Gantz: "As long as it's in our power to act, we'll never abandon an Israeli citizen. The State of Israel has always cared for every citizen anywhere in the world. It's best to wrap up such incidents as quickly as possible, or they can drag on for five or six years.
"On a personal level, you can't help but ask yourself why we have to deal with it," Gantz added. "But despite that, we have the Israeli and Jewish ethos of not leaving anyone behind, even if it's unpleasant or difficult."
For over two weeks, the heads of Israel's security establishment, including Gantz and Prime Minister Binyamin Netanyahu, were engaged in the effort to free the young Kiryat Sefer woman who had infiltrated Syria through the Al Quneitra Crossing. She was ultimately released in exchange for two Syrian shepherds held by Israel, a shortened sentence for a Druze resident of the Golan, as well as an Israeli agreement to buy hundreds of thousands of doses of the Russian-made Sputnik vaccine (for Syria and Hezbollah), in which most developed countries have shown no interest.
Russia Steps In
The talks with Syria were brokered by Russia and involved Netanyahu, who spoke personally on the matter with Russian president Vladimir Putin; Defense Minister Gantz, who spoke with his Russian counterpart Sergei Shoygu (at the end of the meeting Gantz released a statement that the two had discussed "humanitarian issues in the region"); and Foreign Minister Gazi Ashkenazi, who spoke with his Russian counterpart Sergei Lavrov.
These talks came in the wake of a meeting two weeks ago between Israel's ambassador to Russia Alex Ben Zvi and Russia's deputy foreign minister Mikhail Bogdanov. Israel's National Security Council head Meir Ben Shabbat was also involved in the negotiations, as was hostage negotiator Yaron Blum. At the height of the talks on Wednesday last week, Ben Shabbat and Blum flew to Russia to conclude the deal. However, they returned without her that same evening, counter to the plan.
As the hours passed, the picture became clearer. The incident began on February 2, when the girl crossed the border on the foothills of Mount Hermon, at an area not closed off by a fence due to rough terrain. She passed unseen through a valley in the direction of the village of Khader. She entered the village and locals immediately realized that something was afoot. They spoke with her in Arabic and at the same time alerted the Syrian army, which arrested her and transferred her to Damascus. She was held at a Syrian intelligence base and interrogated.
Officials in the IDF Northern Command told Mishpacha that an internal investigation showed that Israeli troops stationed in the area hadn't noticed her crossing and weren't aware of the incident. When the Syrians arrested her, they were sure they had captured a Mossad agent, or at least a girl serving in the IDF. It wasn't long before they realized that she was just an ordinary citizen without any information on security matters. The Syrians could see that she was suffering from personal problems, but they still thought they could get something in return for her release — and it was they who turned to the Russians, who agreed to serve as a broker for them with the Israelis.
Less than a day after Russia notified Israel of the girl's arrest, the security establishment began a rapid and thoroughgoing investigation. At first they had difficulty believing it was a true story. Her hometown, the chareidi city of Kiryat Sefer, is an unusual starting point for such an incident. A quick check with police and welfare services in the city showed that no missing persons report had been filed.
Hence, Israel demanded a photo of the prisoner to identify her and ensure she hadn't been harmed. After the picture was sent, there could be no doubt that she was in Syria's hands, but that only raised more questions. The Defense Ministry launched a quiet but intensive inquiry into her background. After turning up a mass of contradictory and unclear information, they turned to the girl's family, who made them aware of her personal history, which both explained the incident and cast it in a somewhat tragic light.
Out of fear that the Syrians would interrogate and torture her, Israel carried on a very delicate negotiation through the Russian military attaché in Jerusalem. Israel insisted throughout that it was a humanitarian issue and not a military one, and that it would be willing to make humanitarian concessions to close the incident. The Russians took a few days to be persuaded that this was not a military case, and only then agreed to receive the Syrians' list of demands.
Over the past few years Russia has assumed the role of mediator between Israel and the Assad regime, due to its intimate involvement in the region. Two years ago, Moscow brokered the release of the remains of Zachary Baumel Hy"d, killed in Lebanon in the Battle of Sultan Yakoub in June 1982. His remains were transported from Syria to Russia days before being flown to Israel in April 2019, and Putin and Netanyahu held a meeting shortly afterwards in Moscow.
Reluctant Deportees
The Kremlin has refused to address this incident directly, but Putin's special envoy on Syrian affairs issued a warning to Israel regarding the airstrikes in Syria. Israel was furious and released a statement categorically refusing to reduce its activities in the region. According to outside reports, Israel indeed launched two strikes on Syrian territory while the girl was being held in Syria. It took a few days before Russian security officials informed Jerusalem of Syria's desire for a prisoner swap after they realized the IDF had nothing to do with the girl. The Syrians interrogated the girl, but did not torture her.
The negotiations for her release were paved with difficulties. Israel initially offered to exchange her for two Hezbollah sympathizers: Dhyab Qahmuz, from the village of Ghajar on the Israeli-Lebanese border, sentenced to 14 years in prison in 2016 after being convicted of coordinating a Hezbollah terror plot in the north; and Nihal al-Maqt, sister of Sidki al-Maqt, a resident of Majdal Shams in the Golan, who was released from an Israeli jail last year. But Israel neglected to ask the two if they were willing to be deported.
Al-Maqt was a Hezbollah operative and spent eight months in an Israeli jail. Today she lives in Majdal Shams in the Golan and does community service in Israel. In a conversation with Syrian media, al-Maqt reported that she had been visited at her house by Israeli officials who informed her of the terms of the deal taking shape, which would see her deported to Syria. "They offered to send me to Damascus and I refused. I told them I won't leave my home and country behind."
She recounted that after protesting her brother's death in 2017, she was arrested and sentenced to several months of community service. "I was interrogated endless times over three years and in the end they sentenced me to half a year's community service."
The deal was supposed to take place on Tuesday evening last week, at the beginning of the snowstorm. President Reuven Rivlin and Benny Gantz, as minister of both defense and justice, signed pardons for the pair. Only then did the Defense Ministry's legal advisor make his way through the snow to the home of al-Maqt in Majdal Shams for her to sign the forms. But she refused to be deported. Dhyab Qahmuz also told prison authorities that he refused to be released unless he was allowed to stay in his village in the Golan.
This twist took Israel by surprise. Qahmuz identified as a Syrian national and demanded to be treated as such, but upon being offered release and deportation to Syria last week, he announced that he would agree to either be released to his hometown on the Israeli-Lebanese border or stay in jail. Over Thursday Israel negotiated with Qahmuz over the terms of his release. In the end, the negotiations fell through. Qahmuz stayed in jail and Israel released two shepherds instead.
While the negotiations with Qahmuz and al-Maqt were taking place, a private plane carrying National Security Council head Meir Ben Shabbat and hostage negotiator Yaron Blum had already set out from Israel to Moscow. The prisoner had already been transported from Syria to Russia on Monday. But when the information about the prisoners' refusal to be released came through, there was concern the deal would be canceled.
The Russians, for their part, were extremely taken aback that the prisoners declined to be pardoned. They demanded video of the two explaining their decision, and also to see the pardon documents. This demand led to a furor on the Israeli side. It was necessary to find a secure, encrypted fax machine in the Golan through which to send the pardon documents. In the end, the police station in the Golan found a solution for this. At the end of a tense day, al-Maqt's sentenced was reduced and she wasn't deported to Syria.
On Thursday night last week, hostage negotiator Blum as well as Asher Hayun, chief of staff in the Prime Minister's Office, set out for Moscow to bring the young Israeli woman back home. Throughout the negotiations, it was clear to Israel that the Russians were trying to add new clauses on top of the humanitarian ones. Israel made it clear that a demand to stop Israeli strikes on Syria would be red line for them, and in the end it was agreed — according to outside reports — that Israel would instead purchase hundreds of thousands of doses of the Russian manufactured Sputnik vaccine for distribution to Syria and Hezbollah.
Tragic Stories
Meanwhile, back home, more explanations emerged for the young woman's behavior. Her age is given variously as 22 or 25; she speaks fluent Arabic and has tried to enter Gaza several times in recent months. The first time was through Nachal Oz and another was an attempt by sea, with a makeshift raft. Another time she tried to enter Jericho in the Palestinian Authority. On another occasion she tried to cross the border into Jordan. On each of these occasions she was intercepted and arrested by the IDF.
During her interrogation after her last attempt to enter Gaza, she said that she had friends there and wants to live with them. She added that she used to serve in the border police and threatened to make another infiltration attempt. Her crossing into Syria, it seems, is a continuation of this pattern.
An IDF investigation showed that she had arrived in Majdal Shams two days prior to crossing the border, and from there she traveled by foot in the direction of the village of Khader. The mountainous terrain in the region is not entirely closed off by fences and watchtowers, which is how she made it over the border unobserved.
Over the weekend, the IDF looked into the question of how she was able to slip over the border. Did she receive help? How did she know what path to take in order to bypass the watchtowers and wire fences? Although this isn't a case of an infiltration from Syria, the IDF was shaken by the revelation of this gap in their defenses. From Hamat Gader to the slopes of the Hermon, almost the entire Syrian-Israeli border is lined by a recently constructed border fence six to nine meters (20 to 30 feet) high, in addition to barbed wire. In addition to the new fence, constructed as part of an innovative and extensive intelligence gathering operation called "Hourglass," there's also the old wire fence with active sensors, and behind them another obstacle — pyramid concertina wire.
Beyond that lies a strip of land under Israeli sovereignty between hundreds of meters to a dozen or so meters wide. IDF forces patrol the area, and in some parts there are active minefields. After that comes the demilitarized zone, and only after crossing that does one enter Syria.
Unlike Syria, which agreed to a quick deal with Israel, Hezbollah in Lebanon and Hamas in Gaza still hold the remains of two soldiers (Hadar Goldin and Oron Shaul Hy"d) as well as two Israeli citizens, Avera Mengistu and Hisham Shaban, believed to be alive in Hamas captivity.
Mengistu, 35, in the midst of a profound personal crisis, entered Gaza in 2014, months after the deaths of Goldin and Shaul during Operation Protective Edge. He crossed the border before the eyes of IDF soldiers who had rushed to the scene. Since then he's believed to be in Hamas and Hezbollah captivity. Several months ago, at the height of the coronavirus crisis, progress was made in negotiations for his release mediated by certain foreign countries.
What killed the deal taking shape was a Hezbollah demand to release additional prisoners. According to Lior Loten, hostage negotiator before Yaron Blum, any attempt to reach a deal on humanitarian grounds is doomed to failure. Hezbollah and Hamas won't make a deal without the release of terrorists. Everyone understands this. Because it's also a political hot potato, the Israeli leadership is unwilling to take that step.
Hamas thinks it will get the deal of a lifetime, but Israel is only willing to make the smallest gestures. In the end you get seven years of uncertainty and failure, and the families involved don't always have the full picture. The truth has to be told — no progress has been made.
Exposing the Danger
The story of the young Kiryat Sefer woman who became a Syrian captive highlights the developing problem of religious Jewish girls being lured by Arab men — an issue once thought to be confined to secular Israeli circles.
Mrs. Sari Laufer, who works for Yad L'Achim and deals with troubled girls who enter relationships with Arabs, tells Mishpacha about her work. Along with 15 other social workers across the country, she tries to counter what she describes as a growing phenomenon.
"Sadly, almost 30 percent of such girls come from religious and chareidi families," says Mrs. Laufer. "We have to openly discuss this danger in schools and seminaries. There's almost no seminary in the chareidi community that doesn't have representative cases."
A resident of Jerusalem, Laufer has been working with intermarried girls for 13 years. She personally knows the girl whose crossing into Syria caused such an uproar. "We were in contact until last month."
Is involvement between chareidi girls and Arabs really a phenomenon?
"Not an uncommon one. Most cases start very innocently. A girl goes to visit her grandparents at a nursing home. We're talking about a seminary girl who thinks there are no bad people. The Arab worker at the nursing home helps her bring Grandpa and Grandma all kinds of things. And from there it's a slippery slope.
"He asks for her phone number so he can give her updates about them, or maybe he offers her a ride home at the end of her shift. That's how it starts. She thinks to herself what nice people Arabs are, why do people say they aren't nice people? They start chatting regularly, and before she can understand what's happening, she finds herself in a trap."
All because of lack of awareness?
"We need to address the total lack of awareness in our community. If a troubled girl falls, it's more likely to be with Arabs than with neighborhood punks, 'shababniks,' because she knows to be wary of the latter. An Arab worker who helps her at the store, carries her bags home, or helps her care for her grandparents, isn't perceived as a threat. She won't be on her guard against him. The idea that he poses a danger to her won't even enter her mind. Nobody told her that's a danger. It starts with a chance conversation, he compliments her intelligence, and it develops from encounter to encounter. That's how it starts."
What ages should we be concerned about?
"It could be 14 or 15. A chance conversation develops. It can happen in a totally normative family. Amalek is found in every place and every community. Each family has its own story."
And how do you find out about it?
"Sometimes we have early information of a developing relationship, someone calls. We had a 15-year-old whose teacher in seminary gave a class about teshuvah. After the lecture, the girl told her friend that there's this nice Arab she talks to sometimes. Her friend called Yad L'Achim to make sure this was okay. We were able to save that girl at the last moment."
What can parents do if they discover their daughter is speaking to an Arab?
"There needs to be an awareness that even if there was some kind of fall, or mistake, or foolishness, she can still get out of it. Even if a Bais Yaakov girl gave her phone number to someone, she doesn't have to be afraid to tell her parents or her teachers.
"Sometimes the Arab will threaten to tell her parents and embarrass her. We need to end the possibility of that kind of extortion. She has to be able to ask for help. To tell her parents or her teacher. She can also turn to us at Yad L'Achim. We commit to help everyone. She can do so discreetly. Together we'll pass through it."
How did you enter this field?
"I've worked in the field for 13 years. I studied counseling and parenting. I wanted to help the disadvantaged. I was exposed to the subject of intermarriage and I saw that it's an orphaned problem — no one's taking care of it. That's how I started. I've devoted my life to this, and I know that together with my 15 colleagues, we're saving neshamos."
A bas Yisrael can turn to you no matter what her situation?
"Yes, absolutely. No matter the situation. We have the best professionals. There's nothing to worry about. Even if she feels that she's a lost soul, she should know she has a place with us. At any time and in every situation."
(Originally featured in Mishpacha, Issue 850)
Oops! We could not locate your form.
>