| Connection Everywhere: Yom Kippur Theme 5783 |
Kibbutz Givat Hashlosha: Yom Kippur 5768 | September 28, 2022
For 18 months, my husband and I drove up to the kibbutz from Bnei Brak every single Shabbos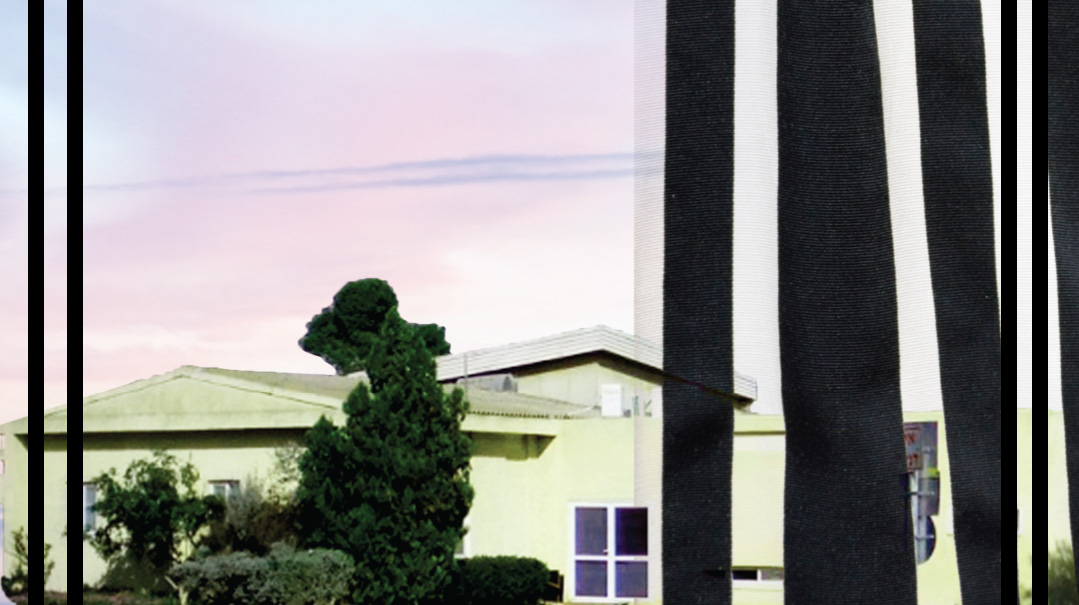 As told to Sarah Pardes by Ricky Siton
I
live in Bnei Brak, but the paths of Kibbutz Givat Hashlosha are as familiar to me as the streets of my native city. I first visited the secular kibbutz on Shabbos Hagadol and was enchanted. I felt the charm not only of the place, but of its people.
My initial visit was followed by many more. For 18 months, my husband and I drove up to the kibbutz from Bnei Brak every single Shabbos. We stayed in an apartment that was rented out by Ayelet HaShachar, a nonprofit organization created to bring together religious and nonreligious Jews in Israel. I was hired to be director of the organization's chavrusa project.
We had five small kids at the time, and to drive up there every Friday with all our food — not just for ourselves but for the guests we brought from Bnei Brak to complete a minyan, plus all the guests from the kibbutz — was no simple matter. The three-hour drive home on Motzaei Shabbos, after cleaning the apartment, was no less difficult, but I welcomed the challenge.
Six months into the job, Yom Kippur arrived. It was clear to me that I was going to spend the holy day at the kibbutz. I didn't have to, but I saw it as my duty and as an important shelichus. My husband opted to daven at the yeshivah in Bnei Brak with our three older children, aged seven, eight, and nine, while I found myself on the way to the kibbutz with my two- and four-year-old daughters.
The davening was held in the kibbutz's clubhouse-turned-shul, near the park. For me this was the ideal arrangement because it meant I could keep one eye on my daughters without missing the davening. The minyan was completed by yeshivah bochurim on behalf of a different kiruv organization.
We hoped there would be a solid turnout, but when I arrived for Kol Nidrei, I was shocked. A swarm of people were making their way to the shul. Just two years ago, my friends told me, there wasn't even a minyan, and now dozens of people were walking to shul dressed in white, among them many teens, coming for their first taste of davening and Yom Kippur.
One of the yeshivah bochurim went before the amud and started an emotional tefillah. It was almost impossible to make the long and complicated tefillah accessible to this crowd, for whom a regular chol siddur was Greek, never mind a machzor.
In our makeshift shul, there were veteran kibbutznikim who had never davened in their lives, alongside newcomer renters in the kibbutz who tended to be more traditional, as well as the yeshivah bochurim, who were treated with great respect. There was one young woman who didn't leave her machzor the entire day. She davened with emotion and dveikus, even though it was her first time seeing the inside of a shul, and she had never been exposed to the davening of Yamim Noraim before.
I was constantly busy: opening machzorim, showing women where we were up to, and in between, I had to daven myself and watch my daughters. I knew that all eyes were on me. The moment I would bow or stand up, everyone else would do the same.
Despite all the distractions, my davening that year was uplifted. So was my teshuvah. There was something powerful in the air. If people who had never connected to davening could daven with such intensity, shouldn't I be doing the same?
Two weeks after that unforgettable Yom Kippur, I brought a respected lecturer to the kibbutz for an event. As I was looking around the audience, I noticed an unfamiliar face. I introduced myself and asked where she'd heard about the lecture. Her answer stunned me: "I was at the davening on Yom Kippur, and you smiled at me. That's why I came — to see you again."
(Originally featured in Mishpacha, Issue 812)
Oops! We could not locate your form.
>