| EndNote |
Keep the Door Open
| April 11, 2022
"I'm aware that Hashem is pulling the strings, and a lot of last-minute things turn out for the best"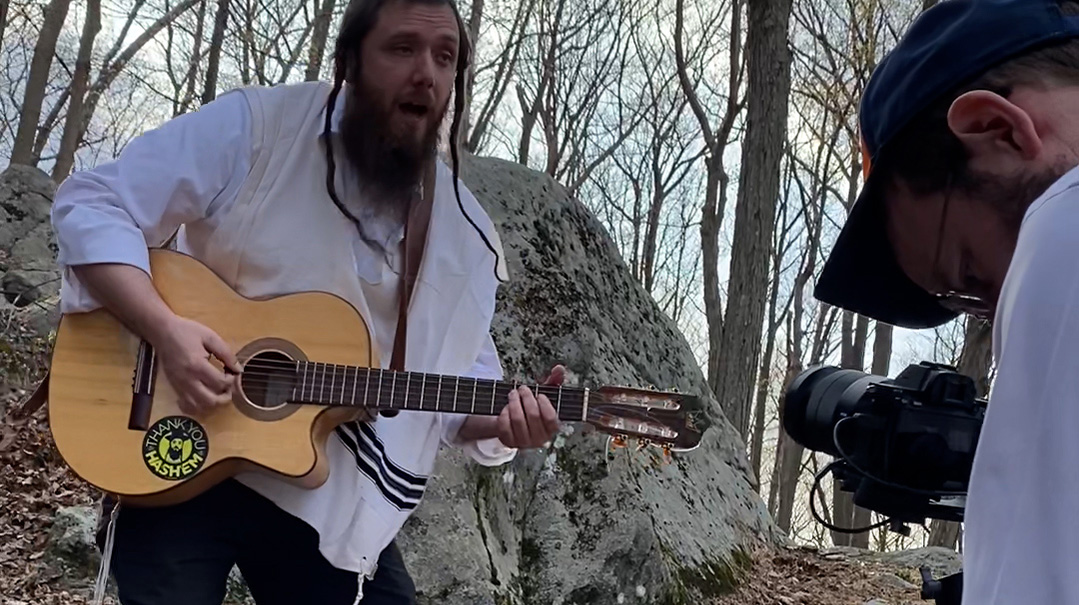 Filming day almost never goes as planned, with incidents like flat tires or traffic delays throwing off any exact timings.
"You have to plan, but you can't plan too precisely, because then you get thrown if the timing changes or the sun is not falling well on your outdoor set," Motty Berkowitz explains.
Despite the myriad moving parts, the director has to stay cool, calm, and collected, so that the performers and actors can relax.
"I'm aware that Hashem is pulling the strings, and a lot of last-minute things turn out for the best," Motty says.
That string-pulling can sometimes change things drastically from the original plan. The "Charosho" video, for example, was supposed to be filmed in Russia. The Rivkin Media team and Benny Friedman were due to travel to Moscow immediately after Pesach 2020, but Covid put everything on hold and brought that shoot to Staten Island, a lot closer to home.
To keep the crew and the performers smiling and relaxed, the director has to create a fun, positive vibe, making the whole shoot a fun experience. Ordering good food to the set helps, as well as having a team who stay calm under pressure.
Improvisation may be needed when someone or something fails to materialize, like the pianist who arrived three hours late to a shoot. "We had to think on our feet and put someone in there to pretend to play piano," Moshe says.
At one video shoot in Yeshiva Ketana of Long Island, the drummer arrived without a vital piece of his equipment. Moshe, the director, had to scroll through his contacts and find a drummer not too far away who agreed to throw his foot pedal into an Uber to Long Island. Moshe says that the director is also constantly aware that spending too long on one scene will mean less time available for the others, but has to weigh everything on the spot.
A lot of Shlomo and Chaya Rivkin's early work was producing films for the annual Kinnus Hashluchim of Chabad. Around four years ago, Shlomo was in Ghana, Africa, filming for the Kinnus, when he decided to use a drone to capture some footage. Later that day, police showed up at the Chabad House where he was staying and handcuffed him. Apparently, drones needed a special permit in Ghana. His suspicious activities had garnered attention, and he was wanted on charges of spying. It took a lot of explanation to get Shlomo released, and his equipment was confiscated for a week.
(Originally featured in Mishpacha, issue 907)
Oops! We could not locate your form.
>