| Musings |
It's What I Believe
| June 5, 2019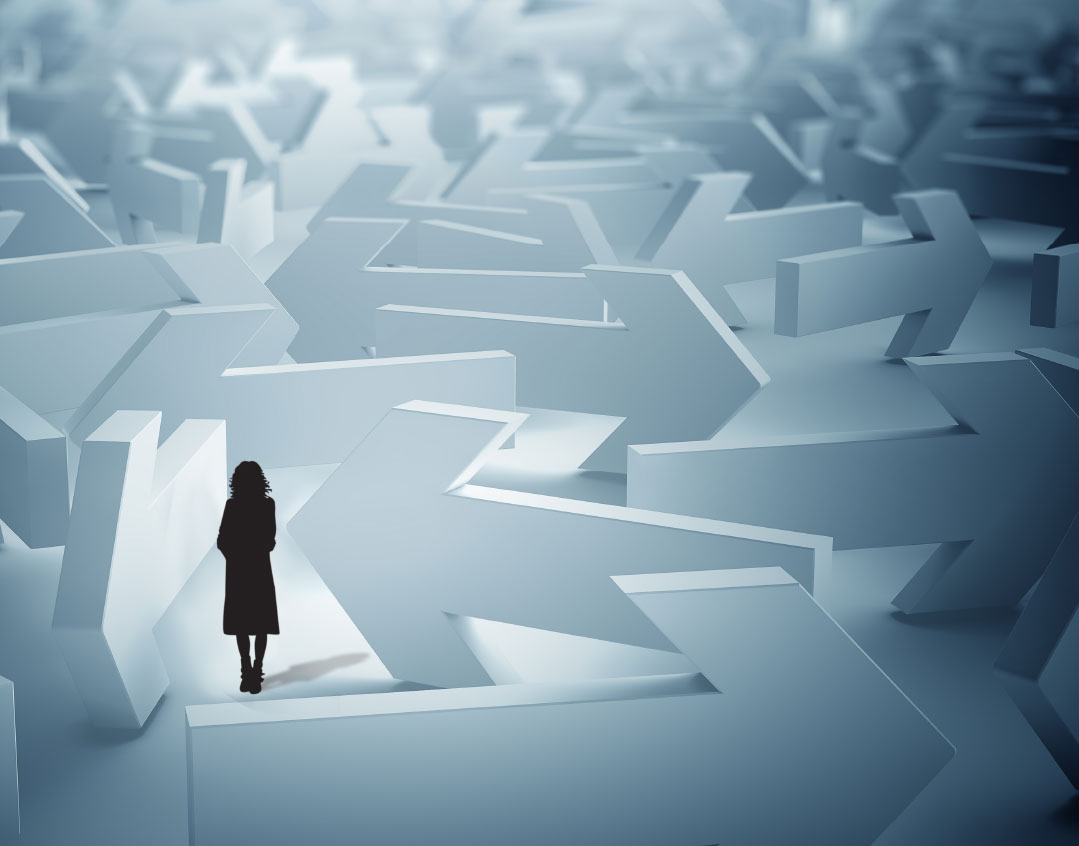 I
laughed out loud as I tried to imagine myself with blue hair and piercings. Then I quickly pretended to cough and glanced around to see if any of the other shiur participants had noticed.
When our teacher mentioned imagining what we would be like without Torah, I don't think she meant it so literally, but I have an overactive imagination. I actually don't think I'd have gone for the blue hair and piercings look. I'm pretty conservative, and Torah doesn't change your whole personality.
I'm more of an ideas person. I can imagine myself arguing passionately about an idea, even if the ideas I debate are drastically different from everyone else's.
Growing up in a very open home in Atlanta, Georgia, and then marrying a man who teaches in a kiruv yeshivah, I couldn't help but think of the colorful cadre of people I've met over the years.
John had shown up at our table in a white denim button down shirt and black cowboy hat in a sweet effort to show respect and fit in. There was Mark, who, when invited to spend the night at my parents' home after the Seder, informed us he always wore pajamas under his clothes for just such occasions. Abigail was vegan, macrobiotic, and organic, and always brought her own food. My mother would turn cartwheels trying to make something she would eat.
Jason, for example, was outraged upon hearing that wild dogs in Beit Shemesh are shot. The fact that the dogs attack humans did not justify the shootings, he said. Lowly humans had taken over the dogs' territory and then they shoot the dogs for defending their turf. He was shaking with anger at the injustice. Religious Jews were so selfish for having so many children and outgrowing residential areas — and then stealing the dogs' territory and killing them. How dare we complain about the Nazis!
Then there were Anna and Ron, a sweet young couple who earnestly informed us that they planned to euthanize themselves at age 70 chas v'shalom, so as not to become a burden on society. (My only comfort was that they had nearly half a century to change their minds.) Jessica stopped coming for Shabbos when she found out that Judaism only endorses a marriage between a man and a woman, no exceptions.
They were intelligent people, all of them, making logical points considering they lacked crucial awareness of the Master of Logic. I can relate to feeling so strongly, and I even envy their passion. I can't say I stand up for what's right as often as I should or with enough strength.
I tried to imagine which ideals I would have adopted had I not been raised in a Torah home. What would have been my unshakable beliefs? Maybe I'd have had no beliefs at all.
(Excerpted from Family First, Issue 645)
Oops! We could not locate your form.
>