| The Rose Report |
Is the Biden Bounce Deceptive?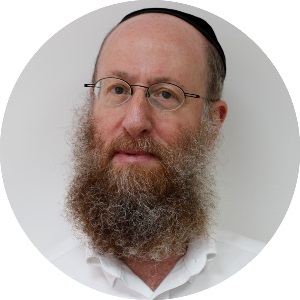 | September 13, 2022
If you take a look at the map that accompanies his numbers, Biden still looks weak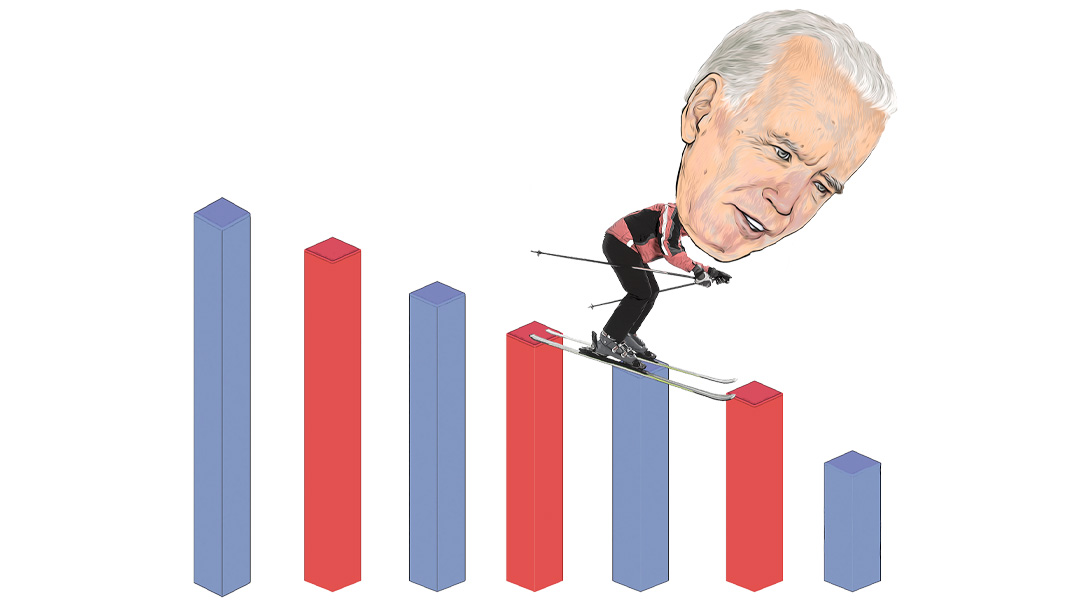 L
ook closely at a graph of President Biden's approval ratings since he took office. Tell me if it doesn't resemble a downhill ski slope with a steep gradient.
Biden, like most presidents, started strong, but he peaked almost immediately upon taking office, posting his highest approval rating of 55.4 percent in February 2021.
Then came a series of verbal gaffes, the sloppy Afghanistan withdrawal, the steepest inflation in 40 years, and the highest gasoline prices in American history. Just two months ago, Biden bottomed out at 37.7 percent. Or so he hopes.
Since then, his mazel seems to be improving. Gas prices have moderated. The Federal Reserve Board got tough on inflation, even if the medicine they prescribed — higher interest rates — will take its toll on the economy. Biden himself appeared more vigorous, embarking on a cross-country MAGA-bashing tour, which drew sharp criticism from Republicans, but helped boost his approval rating to 42.6 percent by Labor Day.
Is this new trend his friend, or is it deceptive?
The numbers cited above are culled from an average of a dozen national polls tracked by Logan Phillips, editor-in-chief of Race to the WH (White House) — a political news site with forecasts that Phillips contends are even more accurate than Nate Silver's FiveThirtyEight, which many wonks consider to be the gold standard for political statistics.
It would take a computer more powerful than the ones used to mine Bitcoin to verify his claim, but suffice it to say Race to the WH is an attention-grabbing site and one I've been following recently.
However, if you take a look at the map that accompanies his numbers, Biden still looks weak.
America elects its presidents via the Electoral College, and not by popular vote. The Race to the WH map shows only eight states where Biden is more popular than unpopular — New York, Illinois, Connecticut, Rhode Island, Delaware, Maryland, Oregon, and Hawaii — with a combined 83 Electoral College votes. It takes 270 to win the presidency. Even uber-liberal California shows Biden's popularity/unpopularity numbers tied at 48-48.
The same survey shows that Donald Trump is slightly less popular than Biden at 41 percent.
Voters can be fickle, and needless to say, more than 24 months remain to the 2024 presidential election. We don't even know if Biden or Trump will run again, or what the world will look like.
One statistic I've often heard from Sean Trende, the senior elections analyst for Real Clear Politics, is that approval ratings are more telling than the regular polls that pit two candidates against each other. While it's rare for a president to hover above 50% approval for long,  Trende has said a president needs at least a 46% approval rating to make a credible defense of his seat.
Biden is still well below that, and if Republicans manage to recapture both the Senate and the House of Representatives in the November 2022 midterms, Biden will lose much of the clout he has with the Democratic Party, and we will start hearing loud whispers of the need to seek a new standard-bearer for 2024.
(Originally featured in Mishpacha, Issue 928)
Oops! We could not locate your form.
>